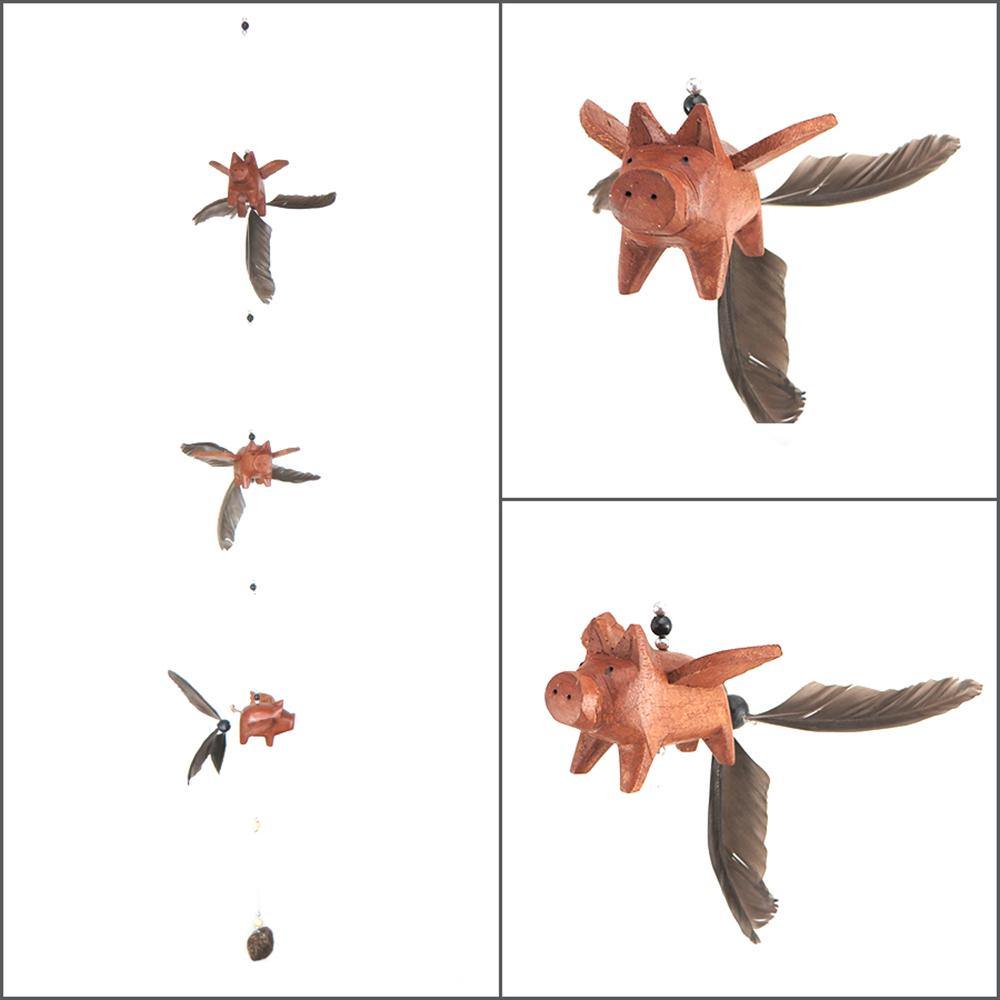 Pig whirly mobile. 3 Wood figures, Duck feather tails.
Approximately 38" long.
Unique and handmade
May have a look of wear on the wood, a variety of color difference in some beads or finish due to the nature of these delicate items being handmade; each one may look a little different.
The whirly mobile animals are carved by rice farmers. After long days in the fields and paddies, the members of the village gather with their families for a meal, a rest, and an evening of animal carving. Using primitive tools and techniques, hundreds of identical wood animals are produced. The proceeds from their work provides supplemental income and a way to make a living wage between harvests.
We love the flying pigs. They are so much fun to watch.
Love!!
This is our second set of flying pigs. Bought 1st set at a farmers market a few years ago. Had to replace because some of the feathers got mangled. Beautiful product, love them.
Lost tail
Could you send me another feather tail. One is lost and I really love it but need a new tail. Please let me hear how much it costs.
Flying Pigs
Bought this for a present its adorable!! Wish you had flying monkies!!!!