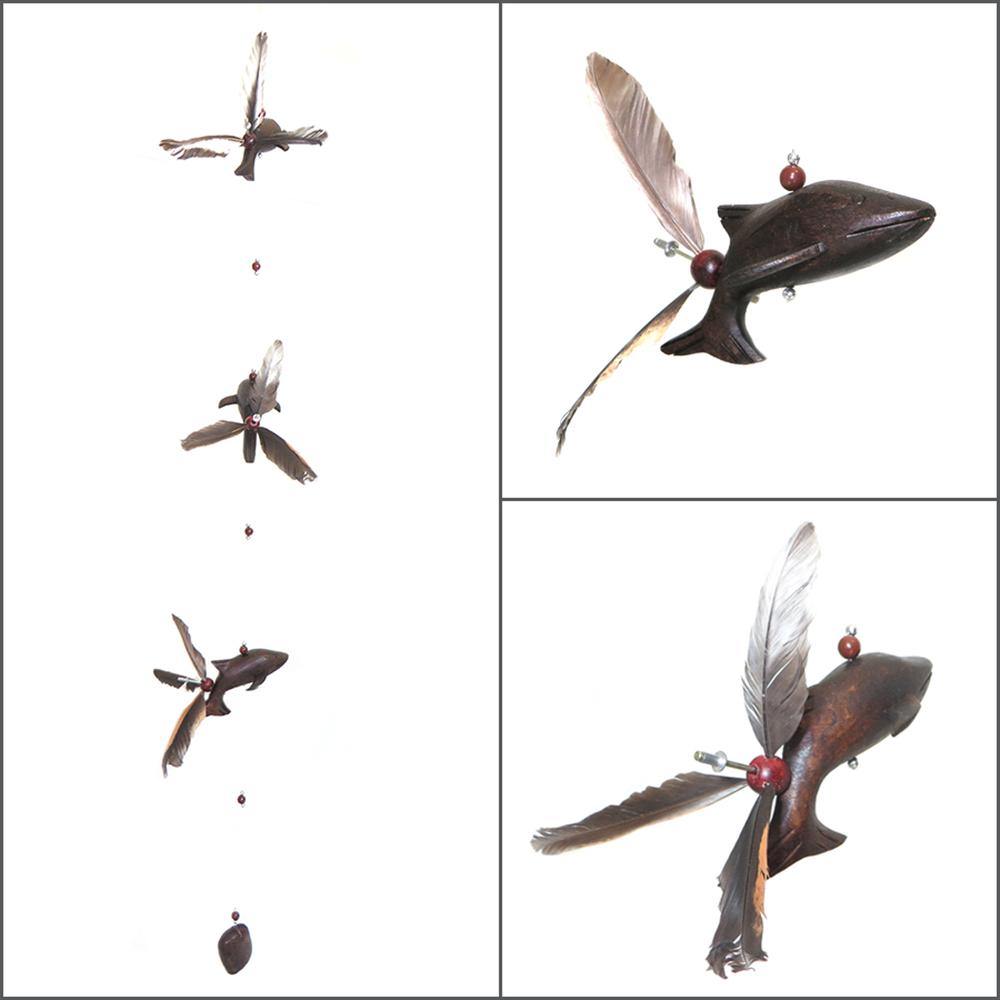 Wood Dolphin Whirly Mobile
Dolphin whirly mobile. 3 Wood figures, Duck feather tails.


Approximately 38" long.
Unique and handmade
May have a look of wear on the wood, a variety of color difference in some beads or finish due to the nature of these delicate items being handmade; each one may look a little different.
The whirly mobile animals are carved by rice farmers. After long days in the fields and paddies, the members of the village gather with their families for a meal, a rest, and an evening of animal carving. Using primitive tools and techniques, hundreds of identical wood animals are produced. The proceeds from their work provides supplemental income and a way to make a living wage between harvests.
So cool.
My mother had the whirly bird mobile hanging in the house for years - just sat there. She recently hung it out on the patio - now when the wind picks up, the birds are circling all over the place - and pretty fast sometimes. Looks pretty cool/cute. The duck feathers seem to be pretty sensitive to the wind - which is great - gets the critters going and going. I gifted my sister the whirly dolphin mobile since she's a competitive swimmer and scuba diver. I haven't seen this particular dolphin mobile in action, but it should work exactly like the whirly bird. I can say in advance that she's going to love it. I do!!!