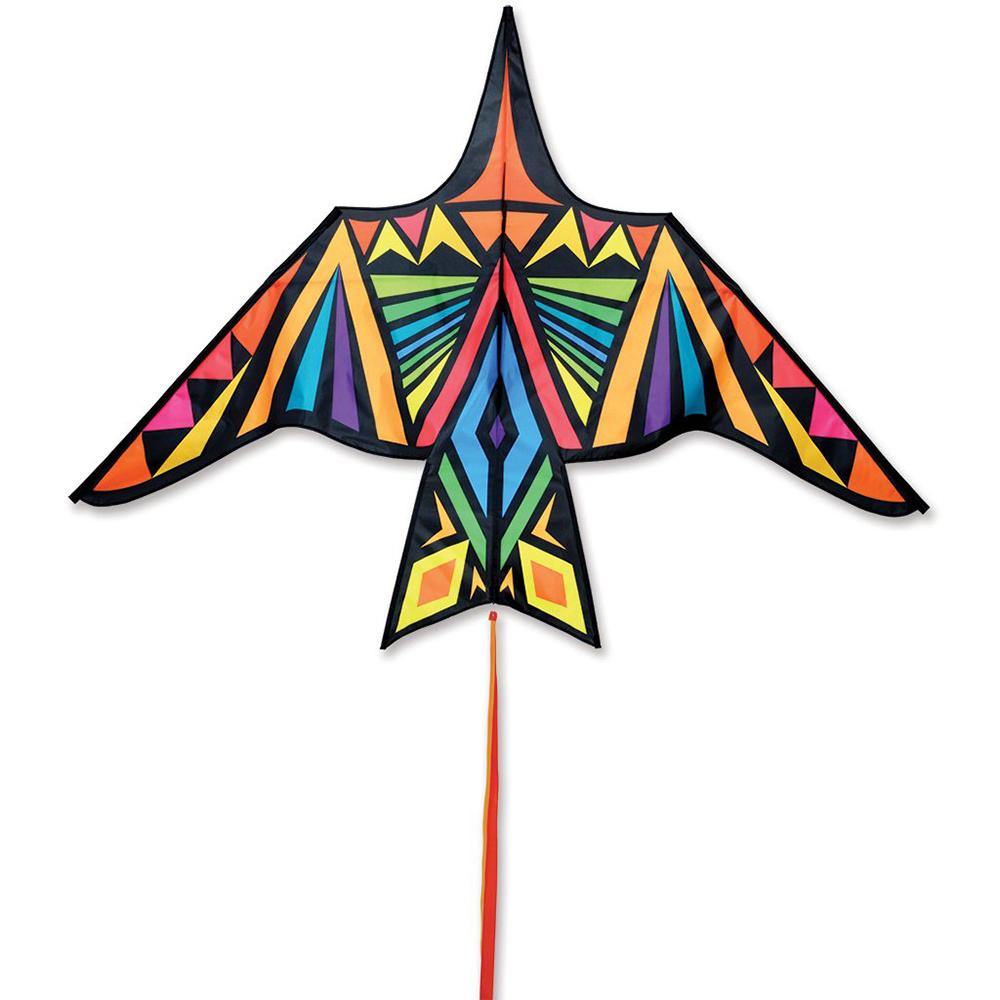 7 Foot Geometric Thunderbird Kite
Size (W X L): 89 x 54 in. /226 x 137 cm.
Wind Range: 6 ~ 18 mph
Fabric: Ripstop Polyester
Frame: Fiberglass
Line: Includes 200 ft. 50 lb. Test Line & Winder 
(We recommend 
upgrading the line
 for flying in high winds)
Case: Fabric case with color hang tags
The Thunderbird deltas are very stable fliers in a wide wind range. Sporting some very colorful printed graphics, the Thunderbird has a beautiful bird-like shape and is easy to fly for both children and adults.
Easy Flyer
Performs well in low wind and a joy to see fly! Hit the end of the string on a low wind day no problem. Note: Pattern on the site was not the same pattern we got