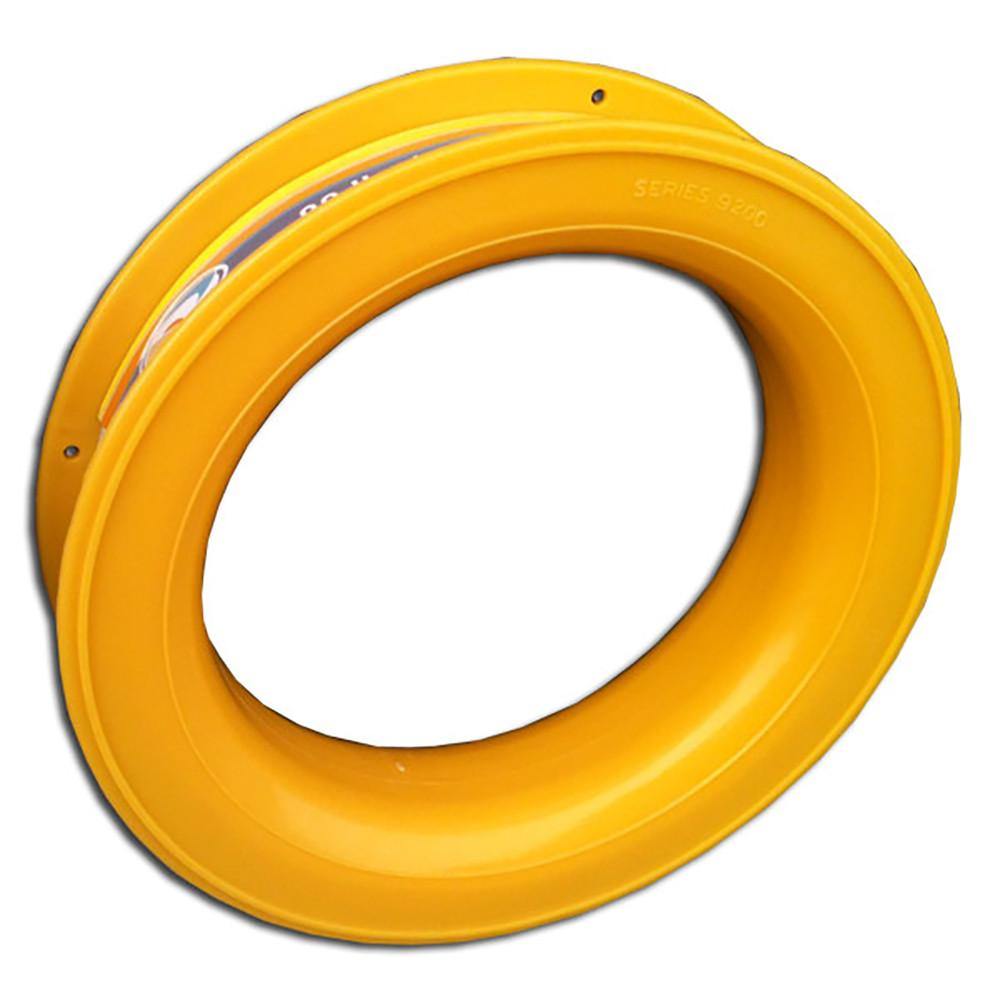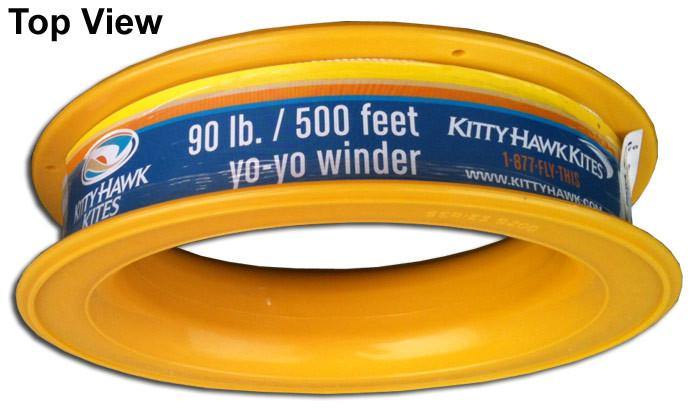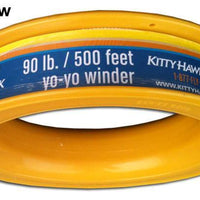 90 LB X 500 Foot Kite Line On Yo Yo Winder
The Yo Yo Kite Line Winder is simply the best non-mechanical winder you can buy! Yo-Yo kite line winders make it easy to dispense the kite line and reel it in quickly. The yo-yo winder is easy to grip with one hand. This 6 Inch diameter Yo-Yo winder comes with 500 feet of 90 lb. test nylon kite line, perfect for larger delta kites, large box kites, or high wind areas. Comes in a variety of colors, we will pick one for you.
Send us an email or call 877-FLY-THIS if you need assistance picking the right kite line for your kites!
90lb test
Worked as intended. Had my 10' dragon on it for a good 20 min and it worked great. Then the wind dropped dead and the dragon made a impromptu yet smooth landing. All in all the line did exactly what it was supposed to do.
The dragon kite is amazing
The dragon kite I purchased is beautiful. I can't wait to fly it on the ocean beach.
A+++ Seller
Line is heavy duty yet manageable perfect for kite flying.
Winder worked great
The winder with the 90 pound test line on it worked great with the kite I was using it with., the kite was pulling hard in the wind but was controllable.. The only thing that was a surprise the winder was red and not yellow, but that's no big deal..