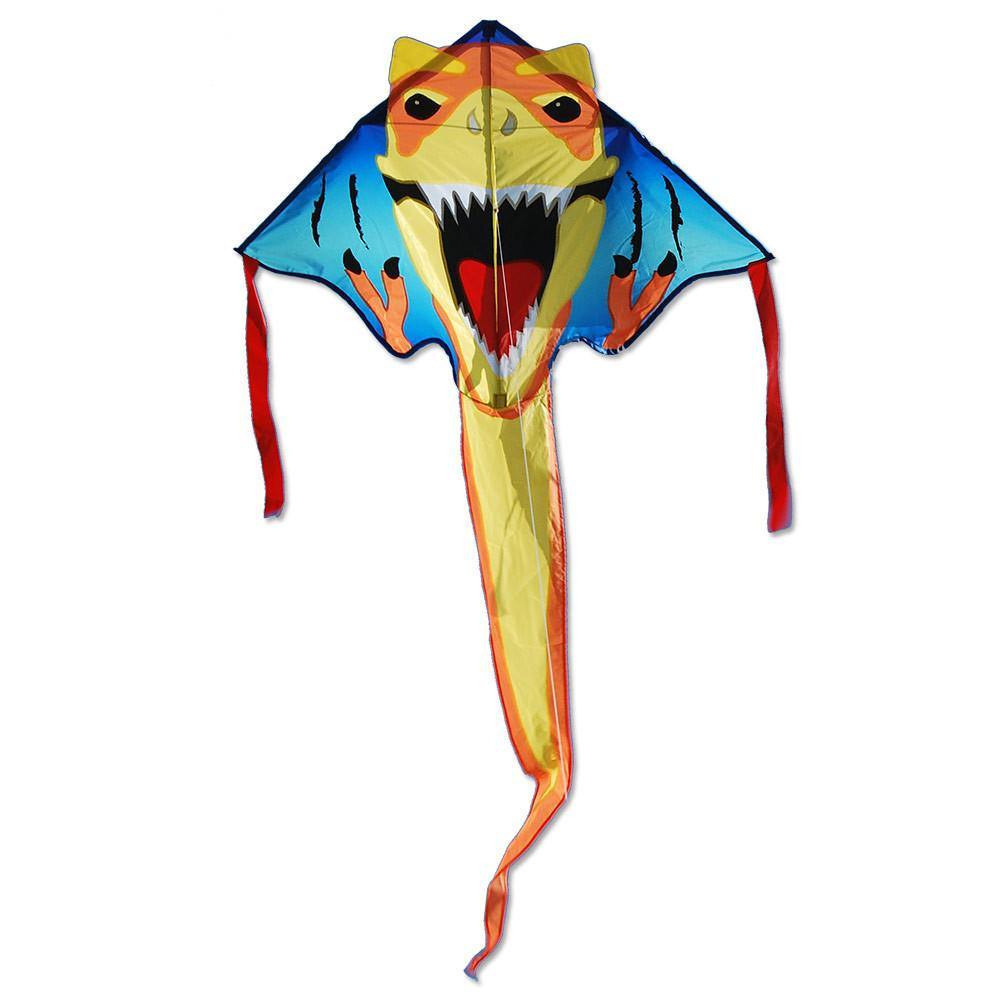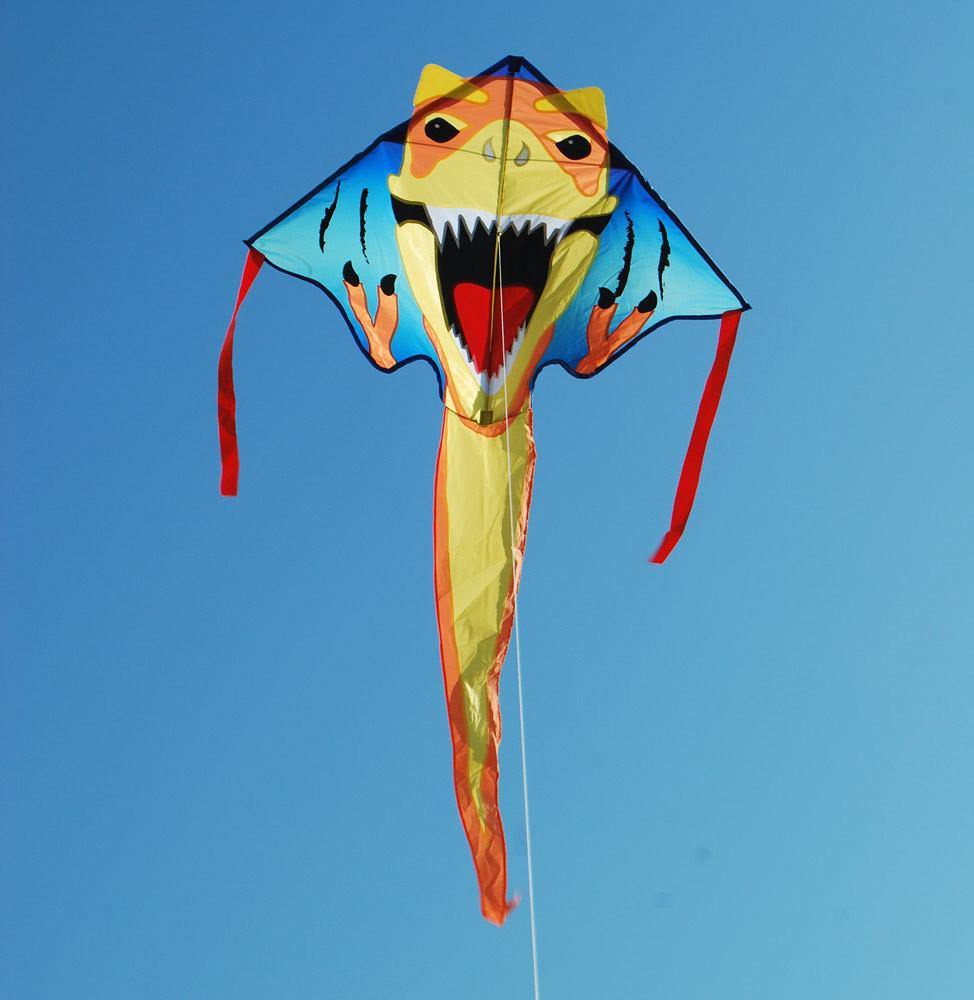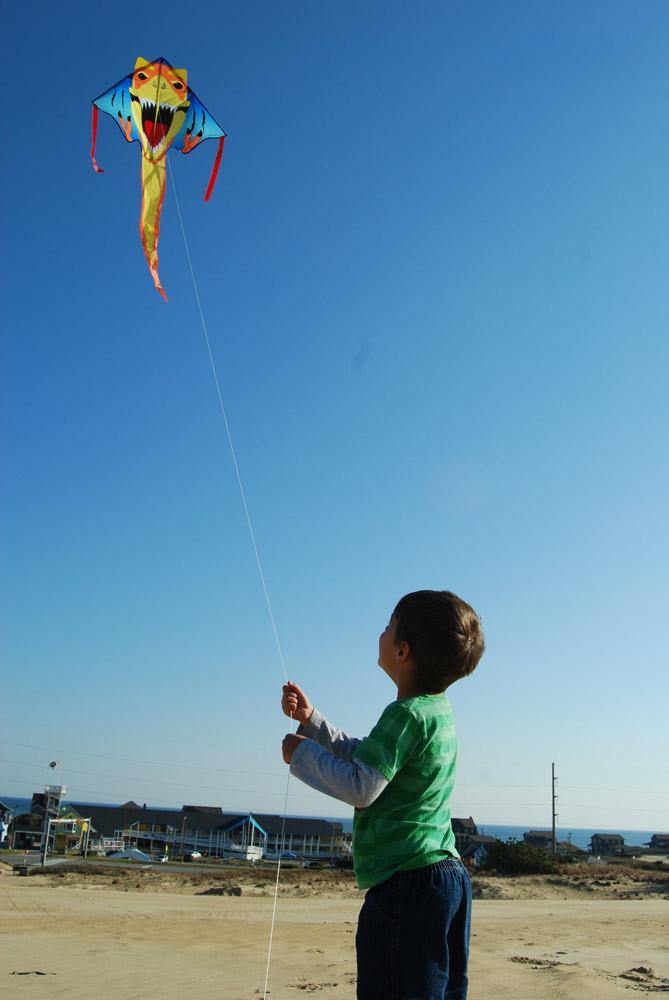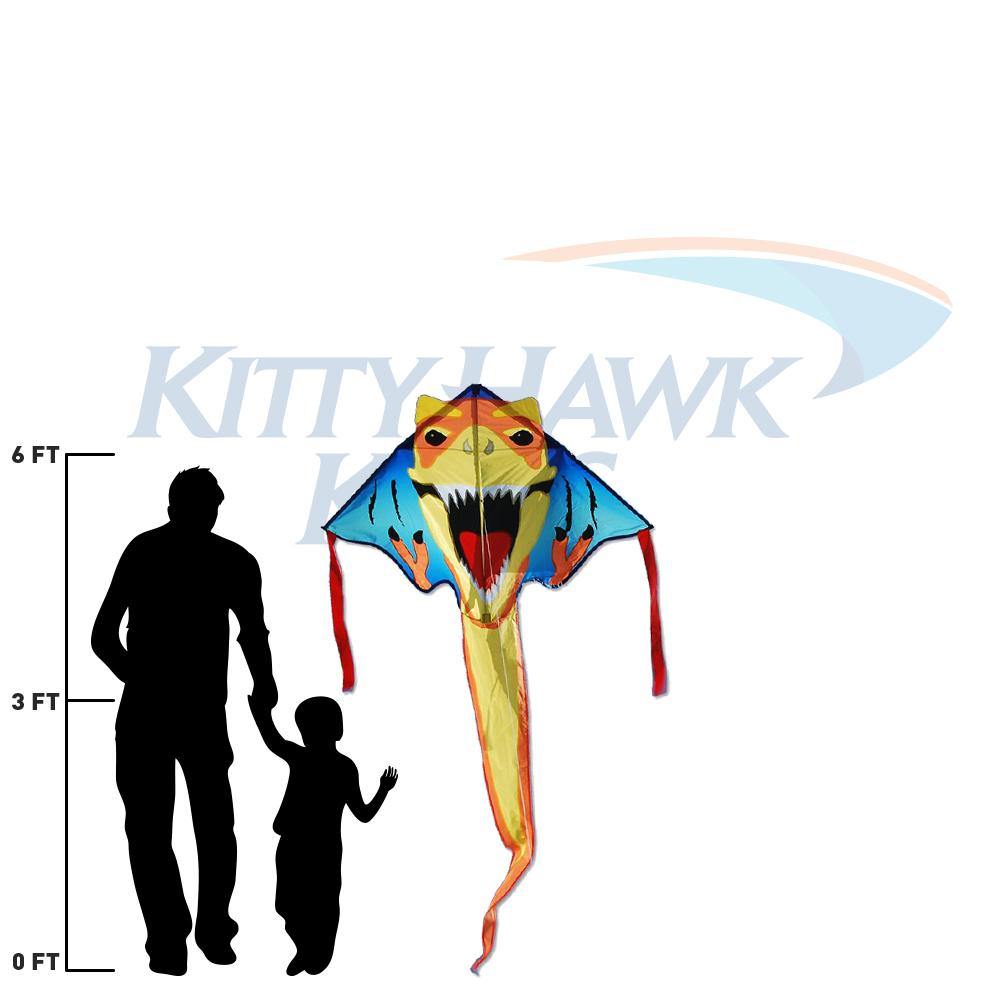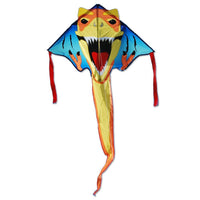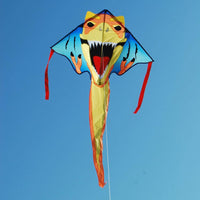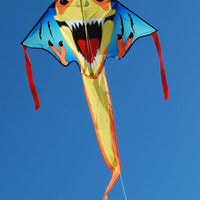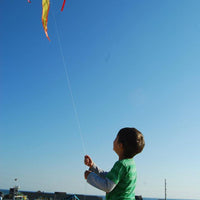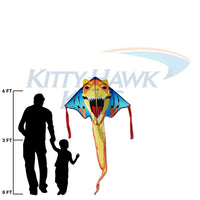 Premier Kites T-Rex Easy Flyer Kite - Custom KHK Color
The coloring of this kite is EXCLUSIVE to Kitty Hawk Kites!
The easy flyer kite was designed for the flyer who wants zero percent frustration and one hundred percent fun! Simple assembly and no-hassle flying make these beauties the easiest kites to fly. Easy Flyer kites are great for almost any age or skill level and make cool room decorations when not flying through the skies!
Skill Level: Beginner
Size (W X L): 46" x 90" L (length includes attached tail)
Wind Range: 5 - 18 mph
Fabric: Nylon
Frame: Fiberglass
Line: Includes 300 ft. 30 lb. Test Line on handle
Happy kids!
This was an enthusiastically received Birthday gift for a 4 year old boy. He was thrilled. He was especially pleased that it was a T-Rex Kite. I gave his older brother a delta kite a few years ago and thought it was time to get him one of his own. They fly their kites at the beach and love them. I've also given Kitty Hawk kites to little girls. It's a perfectly, perfect gift for a child or adult.
Best gift ever!
I purchased this kite as a birthday present for a seven year old child who was very happy, I'm told! The kite was beautiful and well made and I'm glad that I included the carrying case.
The family told me that kite flying might become their new activity!
Grandsons Birthday Kite
He is opening it today will let you all know, It came very well packaged and looks fu and amazing in the package, I'm sure he will love it!! He turns 5 today!!
Grandkids say it is "awesome"
I bought this kite to replace a 30-year-old dragon kite of similar design, but made of cellophane, that belonged to my son. It really was fun to see a kite that long trailing through the sky. He had saved it all these years, and after trying to revive it and fly it for his three children, he concluded that it was no longer air worthy. Knowing how much he loved that kite, I purchased this one as a gift. I have not seen it fly, but my grandkids assure me that it is "awesome" and flies "high in the sky."
This one looked interesting
I still haven't had time to put this one together yet, and we still have snow on the ground so I can't get it up in the air yet.. I am looking forward to flying this delta based kite that looks like a t-Rex .. I have a number of dragon kites but nut no t-Rex.. Looks pretty stable, can wait to see how it flies..