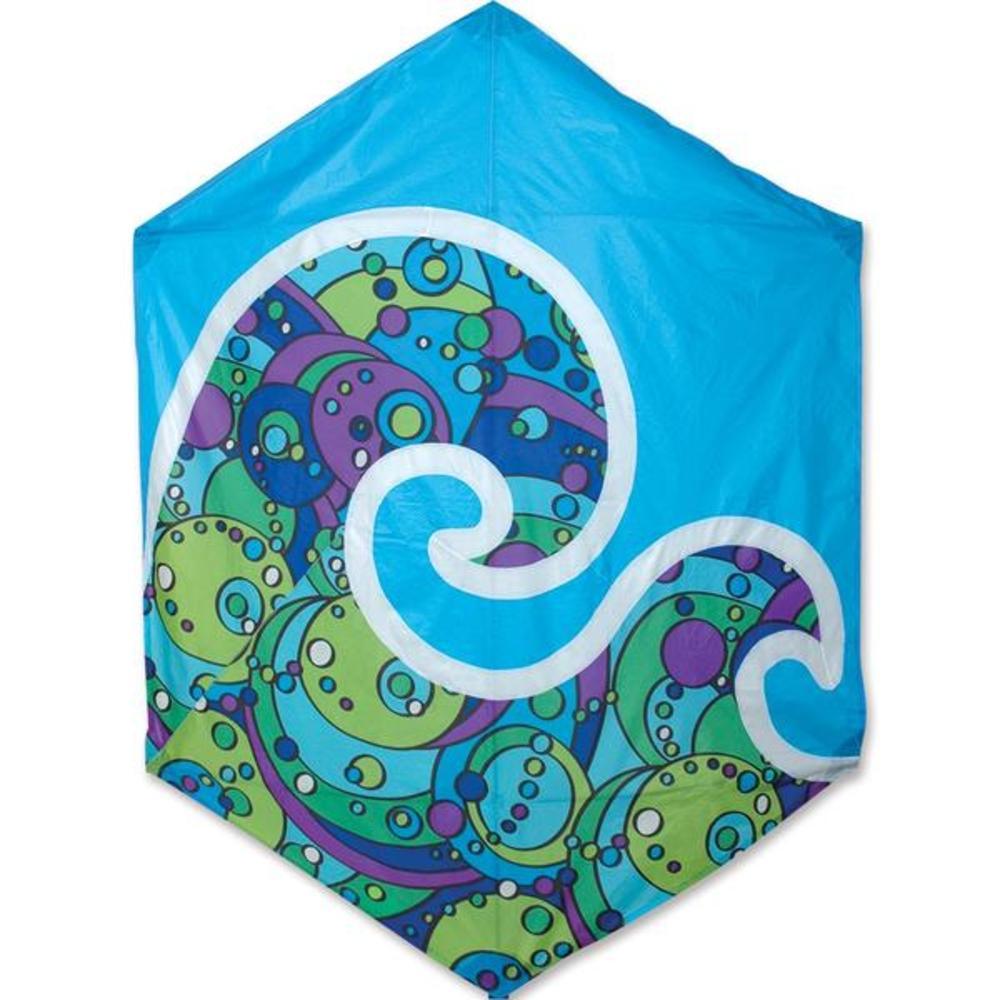 Premier Kites Cool Orbit Rokkaku Kite
Premier Kites builds the finest Rokkaku kites in the industry. First, their unique velcro tensioning system ensures perfect sail taughtness on every setup. Further, their superior carbon struts make possible phenomenal light-wind performance. Finally, Premier's spectacular back-cut applique graphics will blow just about anything on the flying field.
Size (W X L): 63 x 78 in. / 160 x 198 cm.
Wind Range: 4 ~ 18 mph
Fabric: Ripstop Nylon
Frame Wrapped Carbon
Line Recommended: 150 lb. Test Line
Beautiful Flier
I flew this kite at the Ft Casey field. It was a typical 5-6 mph wind coming off the strait of Juan de Fuca and a clear blue sky. This kite climbed up and parked itself in the sky and hardly moved. The sun shining through the kite was beautiful. I didn't hang any laundry but I could tell from the pull that it would handle a couple pieces well.