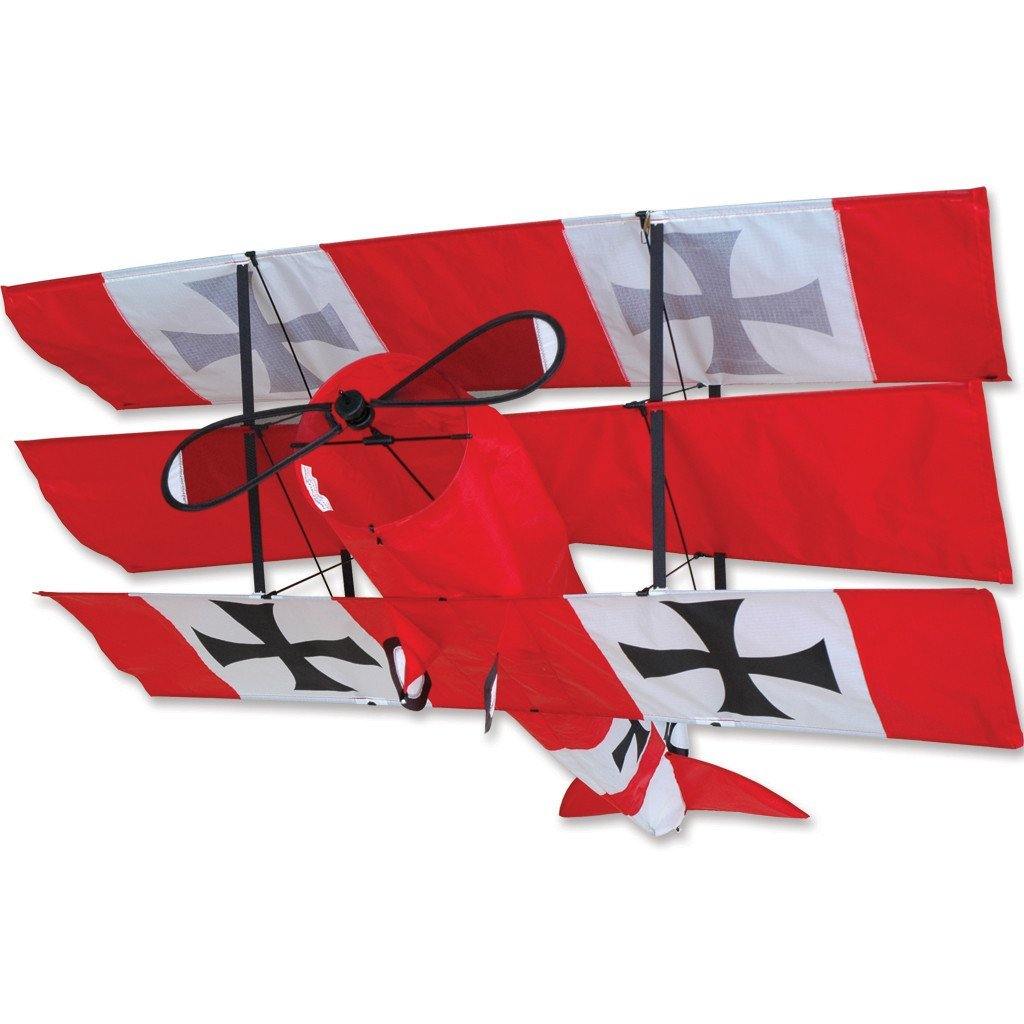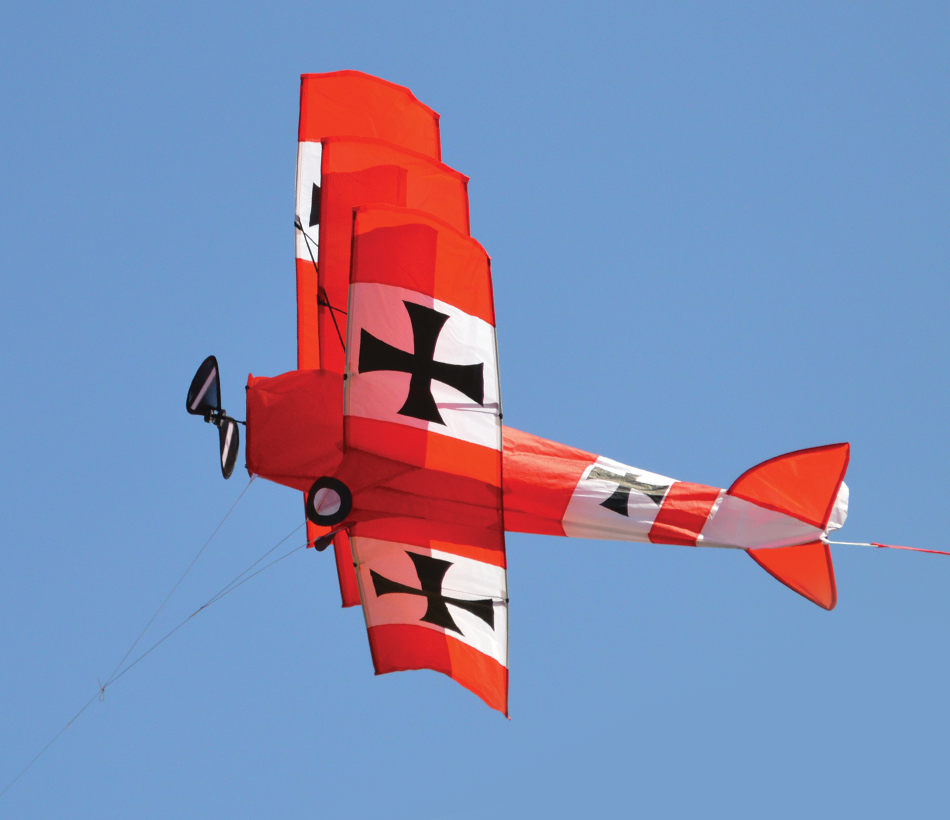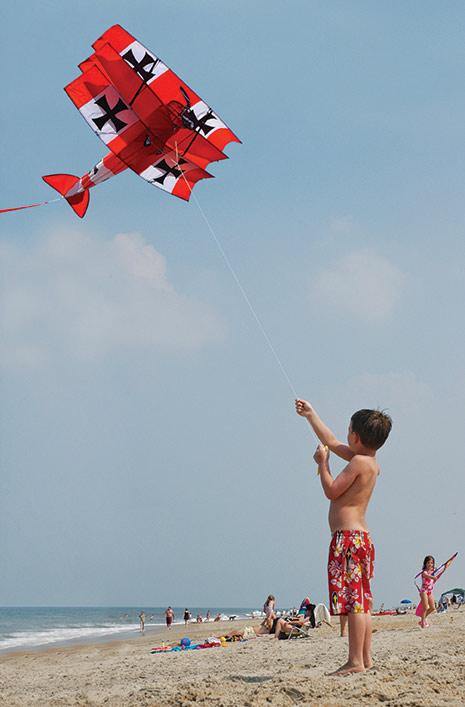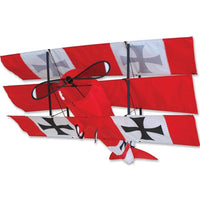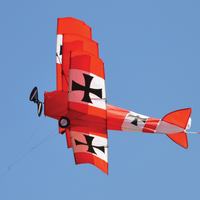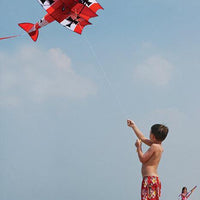 Premier Kites Red Baron Triplane Kite
Triplane Airplane kites are easy to assemble, look beautiful and fly great...that's all you need to know to enjoy this great kite! Based on real aircraft with authentic marking, these kites include spinning props and can be put together in a short amount of time. Airplane kites also look great as room decorations when they are not flying in the skies.
Skill Level: Beginner
Kite Size: 41" W x 40" L
Wind Range: 8-18 mph
Frame: Fiberglass 
Fabric: Ripstop Nylon
Line:  Includes 300 ft. 90 lb. Test Line on Winder
Great flyer and fun to watch
The red baron is a great flyer and fun to watch. The propeller lazily spins as the kite flies. This kite has a lot of pull. In coastal winds of around 12 mph it is great. Definitely, should not be up in winds greater than 19 mph or so. One of my favorite kites.
Disappointing Kitty Hawk Responsiveness to Order
I ordered the Red Baron kite on March 23 to be sent to my grandson in the San Francisco bay area so that it would be there when my wife and I flew out to visit on April 12-16. When I contacted our son on Sunday, April 9, and asked about the arrival of the kite, he stated that nothing had come. On Monday, April 10, I tried contacting Kitty Hawk Kites but found that the only way to communicate was by voice mail message since no one answered the multiple calls I made. Then, late that Monday, I received an email message that the kite had just been sent out and would arrive on April 17 or 18! It ended up arriving on April 17.
So, what had been planned for a fun interactive experience with a grandson that we only see once or twice a year (since we live in the Philadelphia area) turned out to be very disappointing. Someone was sleeping on the job at Kitty Hawk Kites.
Excellent Customer Service
The original plane was missing a part. KH Kites was quick to remedy the problem and took a genuine interest in determining what went wrong. Top Notch Customer Service, Thanks.
Good looking kite
It was easy to assemble I will be taking it to the beach this summer to fly it.
Red Baron
Awesome Kite to watch fly! Large, tri wings easily carry this prop spinning aircraft skyward! Long red streamers trail the pilots every move as. I really like flying but it has already punched through its tail spline pocket. It now flies like the pilot had a few too many. Out of service.
I need help repairing please.