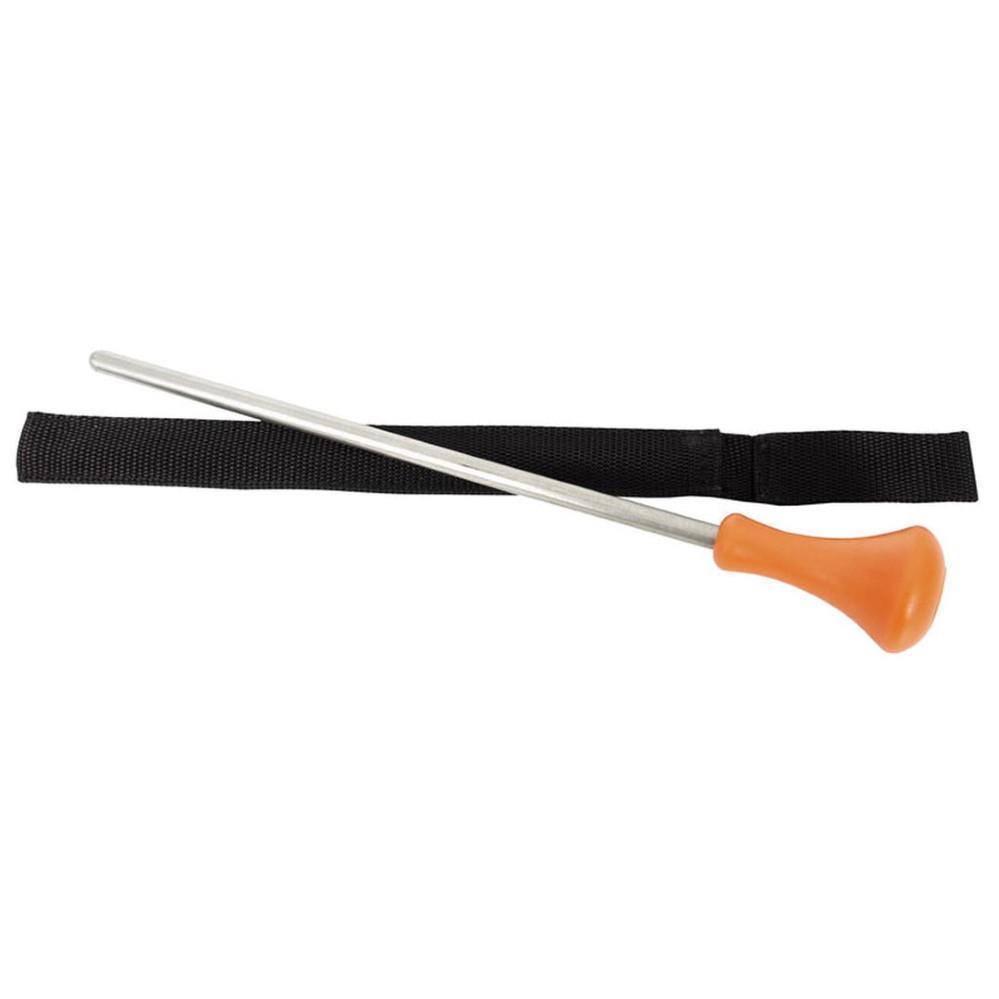 Ground stake for securing landed kites. In signal color. A must have for any sport kite flyer, the HQ ground stake not only holds your kite in place when not it use but its vibrant top handle is easy to find in any terrain. Comes complete with storage sleeve.
Great tool to carry.
I used to use a stick that I would find on the ground to serve the purpose of holding my kite strings while I walk back to attach the kite. Failing to find a good stick sometimes, I upped my game to a dowel rod, which works pretty good except for when you had real hard ground.
I bought this stake the last time I bought a brand new kite just figuring that it would work better than a dowel rod.
I like that it has a colored flag on it so I can see where it's at after I take my straps off and fly my kite and I haven't misplaced it yet and I've used it several times.
I might just buy a couple more just so that I've got them with me and they're cheap enough.
I have not had the opportunity to use them in the sand yet we'll see soon.
Kite Stakes
Great product great supplier Kittyhawk
On time
Fast shipping, and arrived on time!