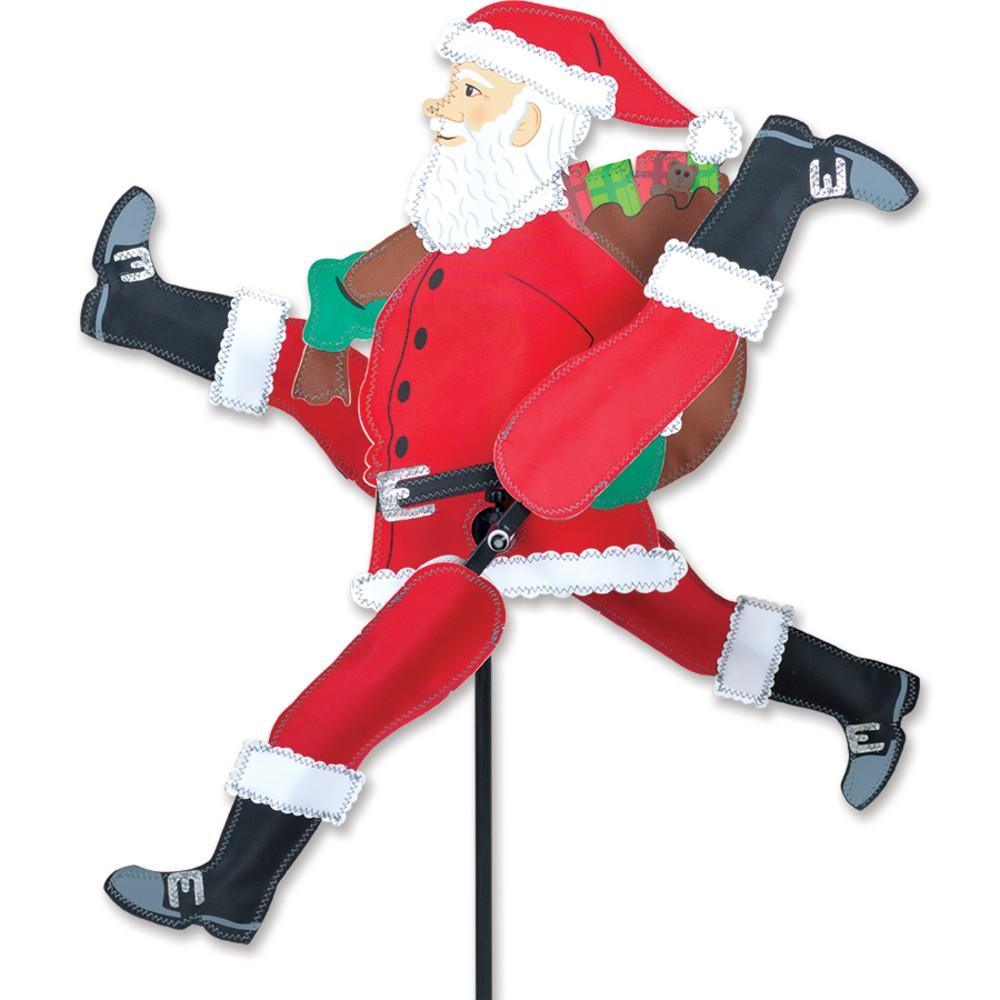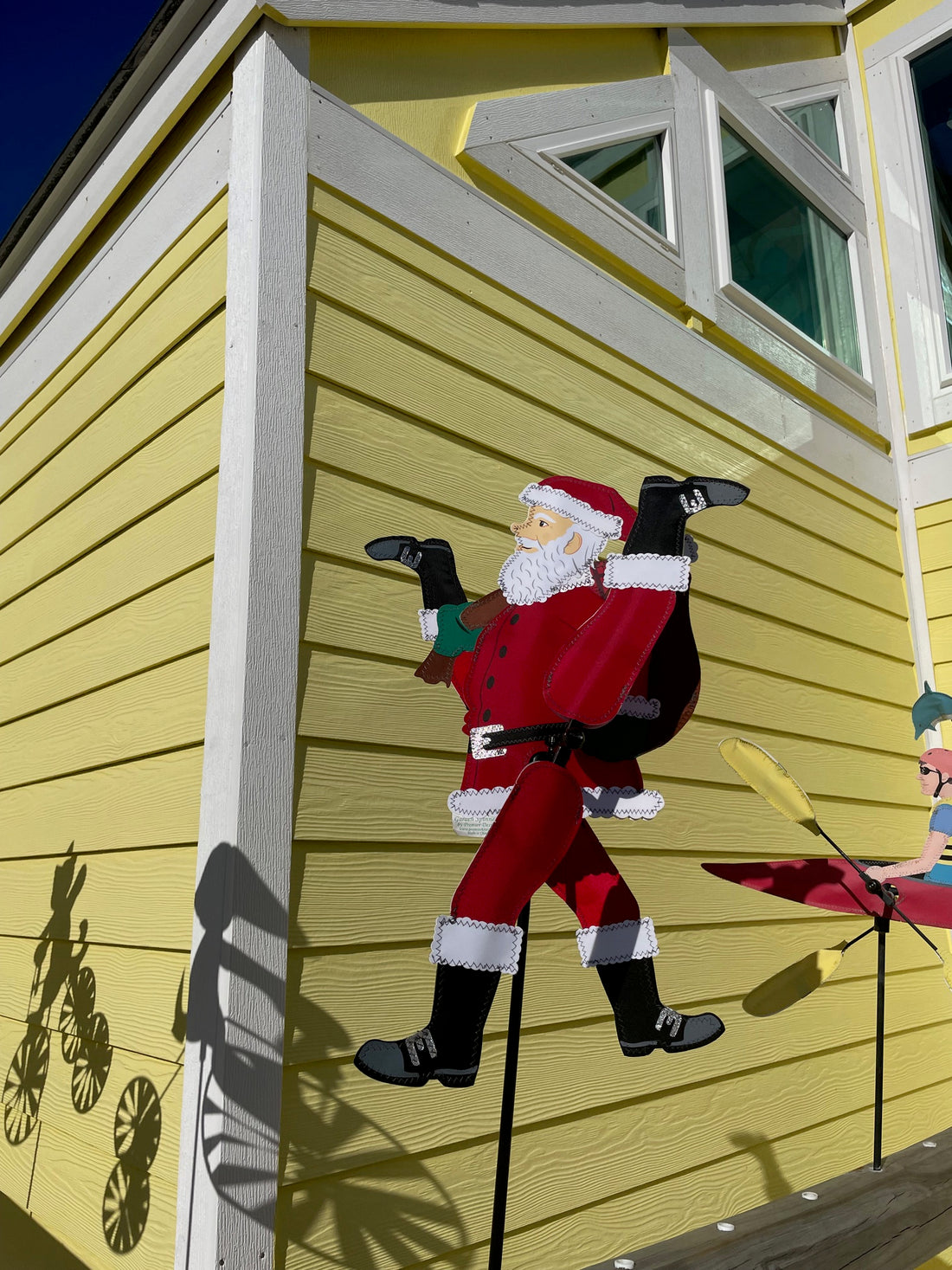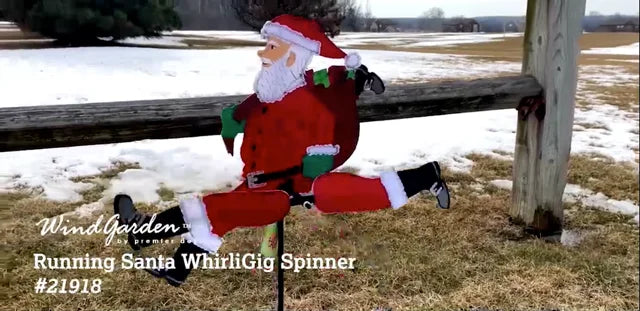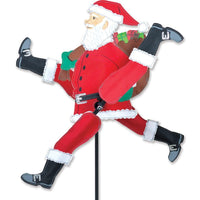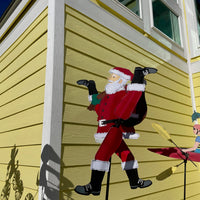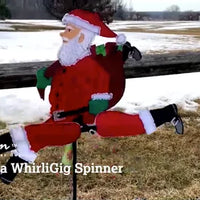 Premier Windgarden - WhirliGig Spinner - Running Santa
Our whirligigs authentically capture all the fun and movement of this traditional American wind decoration. Proven to spin in lighter breezes, the durable SunTex(TM) fabric wings work much better than metal or wooden devices and liven up any yard or garden. All come complete with an over sized ground stake for easy installation.
Spinner Platform: WhirliGig
Spinner Theme: Holiday / Seasonal
Size (W x L): 9.5 in. x 21.5 in.
He's coming to town
I am in the process of getting a spinner from here for every holiday, I already had a zombie with spinning arms, and this is just as amazing. Easy to assemble, very durable, and Santa is out in my front yard outrunning Forrest Gump!
The Running Santa whirligig is a big hit with adults and children alike. Our young grandson couldn't take his eyes off it over Christmas. It is made exceptionally well and is durable in our harsh New England winter. A great product. If you have kids, you need to buy this for your front yard for the holiday season.
Neighborhood
I live in a small dead end street with 6 homes having grammar school children who race. Ack and forth past the kites to see them spin ♥️❗️
Running to make fast delivery
He is a wonderful Santa who looks as bright and colorful as his picture. The fabric is nice and tight and shows no sign of wear for being in winter wind and chill. He is particularly jolly looking when he is running as fast as he can. We love our front yard St. Nick, as do so many others.