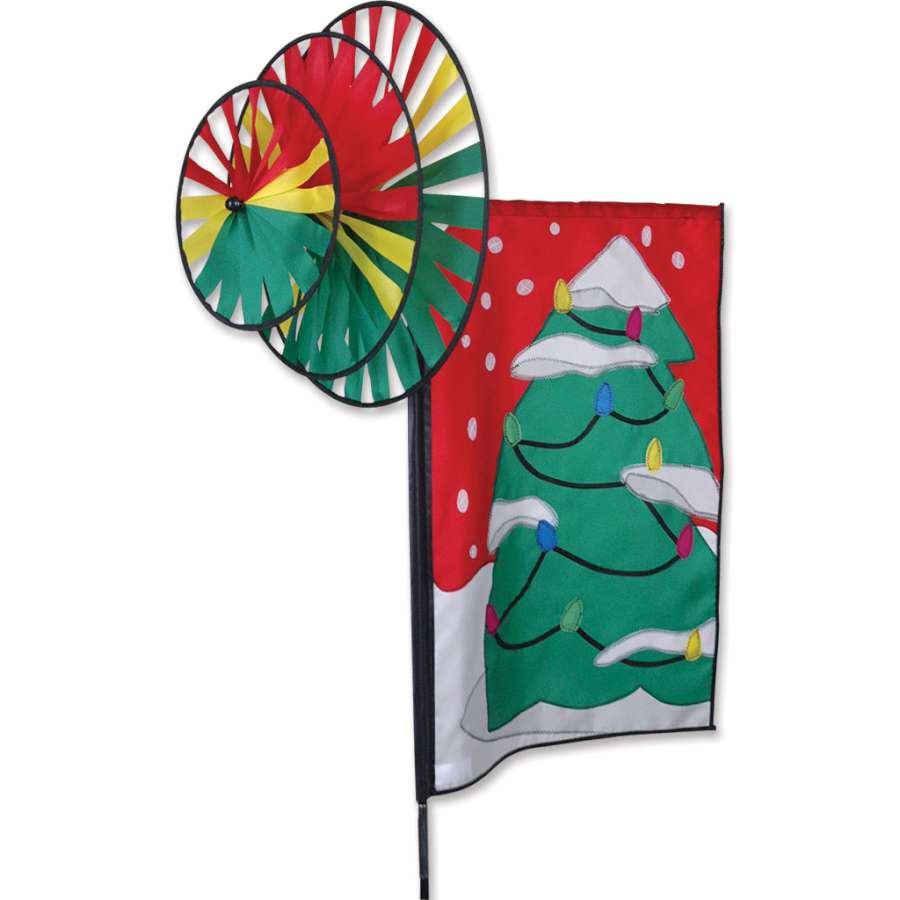 Premier Windgarden - Triple Spin Banner - Christmas Tree
Triple spin banner will dazzle yard or garden
Made of fade-resistant dupont solarmax fabric
It can withstand daily UV rays, rain and snow; each spinner comes with two heavy duty fiberglass poles and a ground stake
Available in Christmas tree theme
Banner measures 17-inch length by 17-inch width by 24-inch height
This triple spin banner will dazzle yard or garden. Made of fade-resistant
dupont solarmax fabric unlike other ordinary spinners made with nylon or
polyester. It can withstand daily up rays, rain and snow. Each spinner comes
with two heavy duty fiberglass poles and a ground stake. Plant one of these in
garden or on the deck for an exciting color blast. Combining the large graphic
surface of a banner with the movement and wind-direction display of a spinner.
Add a special touch to winter decor. The spinner turns in the slightest breeze
and presents a unique stroboscopic effect when viewed from the front.
Available in Christmas tree theme. Spin measures 17-inch diameter. Banner
measures 17-inch length by 17-inch width by 24-inch height.