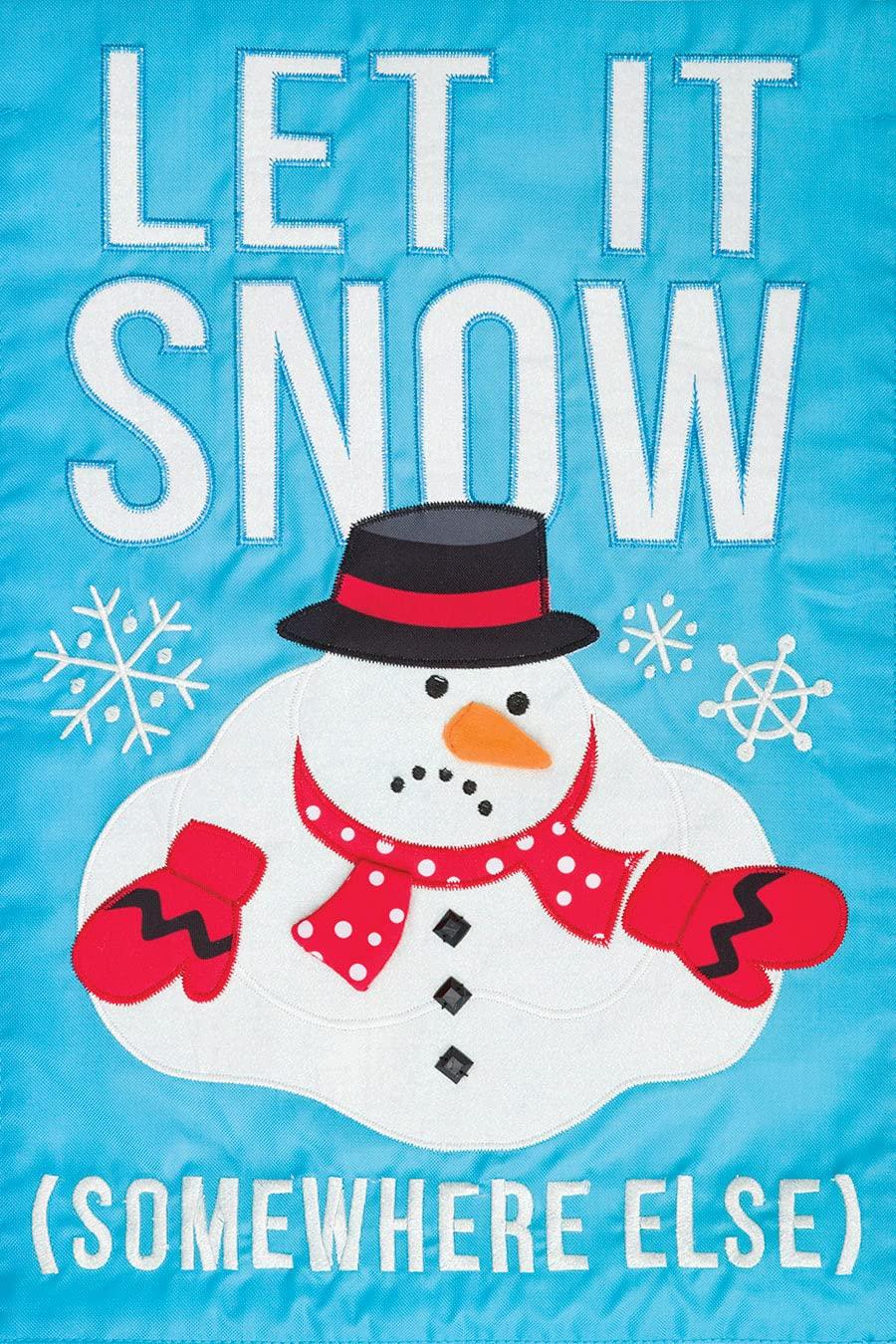 Let It Snow Somewhere Else Garden Flag
Garden Size - 12 Inch x 17.98 Inch
Durable Poly Cotton Blend
Double Sided Applique Embroidered
Optional companion pieces are available to coordinate your display.
Authentic Authorized First Run quality excellence is ensured by a sealed package with Custom Decor Header Card delivered to you. Be wary of missing header cards, these are counterfeit.
Beautiful Flag by Custom Decor - Embroidered Applique Double Side Flag. Quality 300 Denier Cotton/Poly Blend