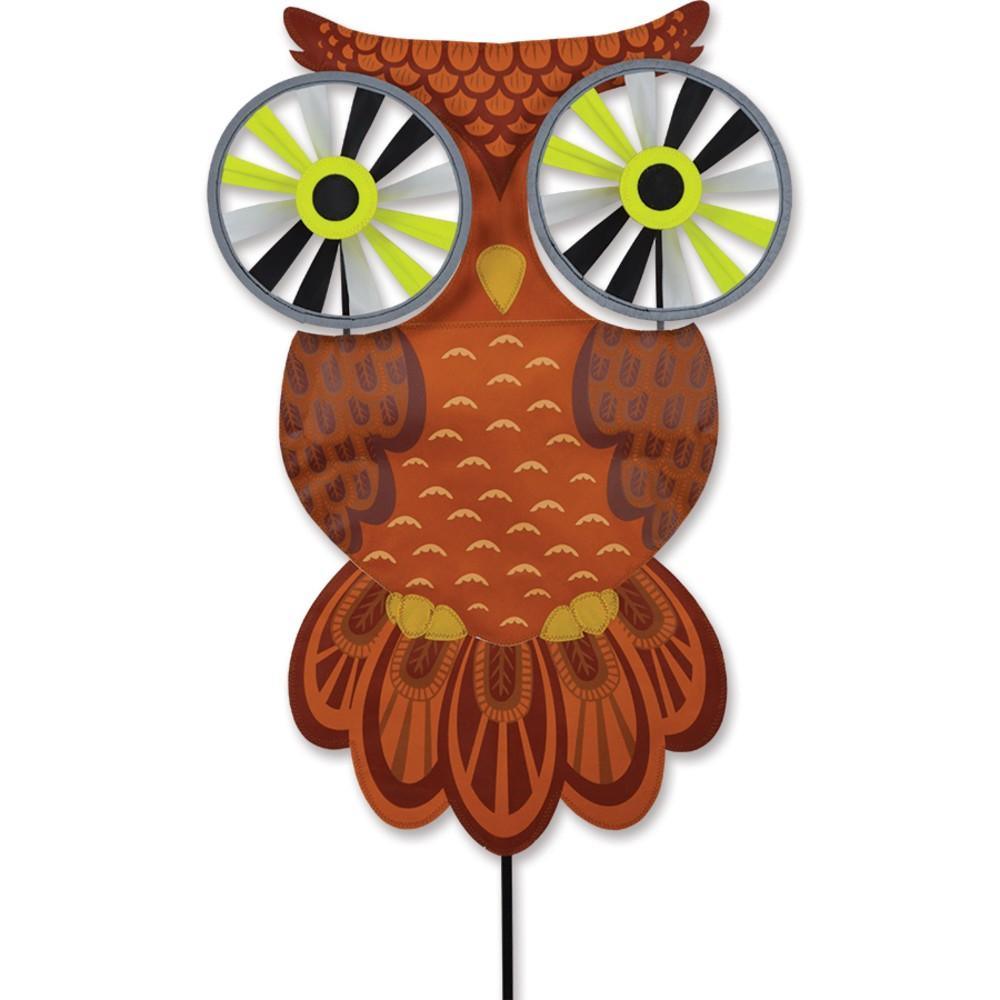 The Night Owl Spinner features reflective fabric making the eyes glow when light hits them! Comes with a 3/8 in. support pole and a ground stake.
Spinners add a wonderful touch of personality to porches, gardens and everything in between!
Size (W x L): 18.5 in. x 27 in.
Diameter: 8.25 in.
Material: UV Protect-ant polyester
Missing parts
The spacers for the Owls eyes weren't in the package. Took a month to get them sent to me and several emails but finally arrived. All good now!