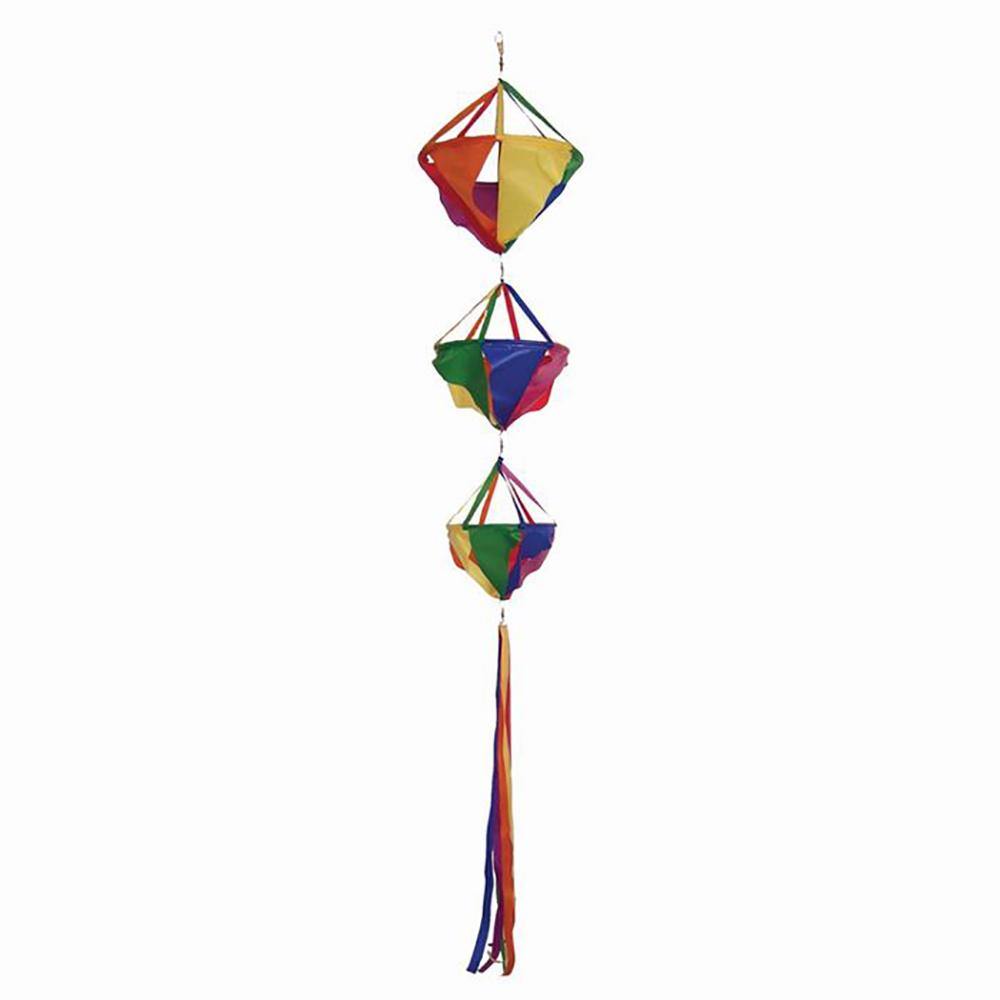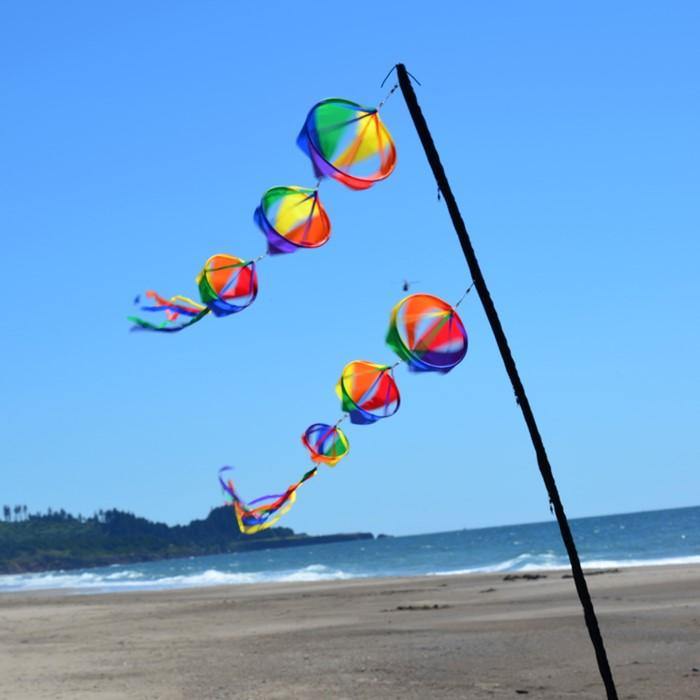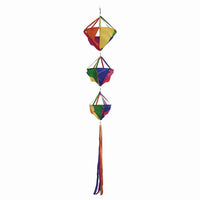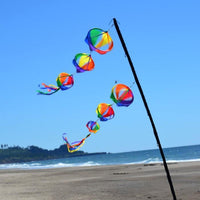 The Large Rainbow Spinset is made by In The Breeze. The Rainbow Spinset features 3 baskets which spin in the wind and is made with ripstop nylon.
The 58" Large Rainbow Spinset make eye-catching outdoor decor or fun kite line laundry! Spinsets are engineered to spin. The 3 light weight baskets rotate in opposite directions for great visual effects.
Features:
Weather and fade resistant ripstop nylon fabric
Plastic hoops maintain shapes of baskets
11", 9" and 7" tiered baskets in bright rainbow colors
Attached 2' rainbow streamer tails
Ships flat - no assembly required
Attached snap swivels between baskets and for easy hanging
Spinsets are the next generation of Catch the Wind's original products
Length: 58" Long (includes 2ft tail)
Size: 3 baskets 11", 9", 7"