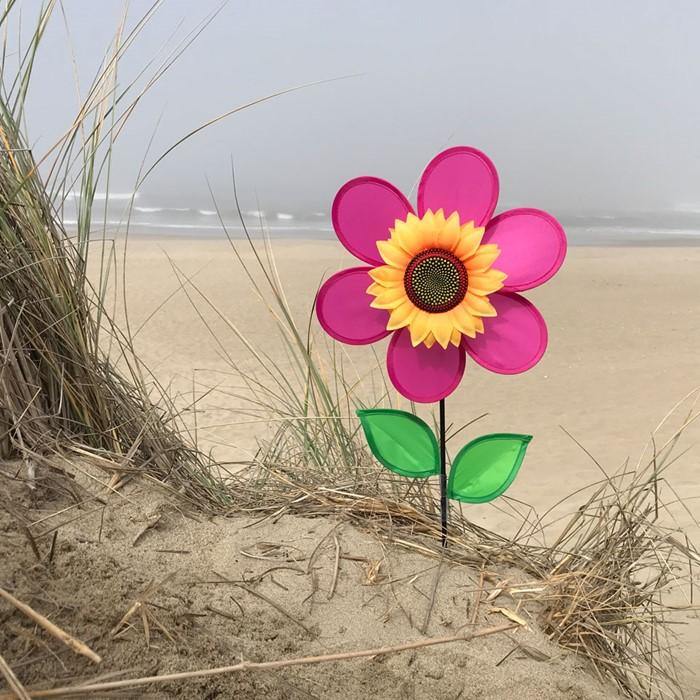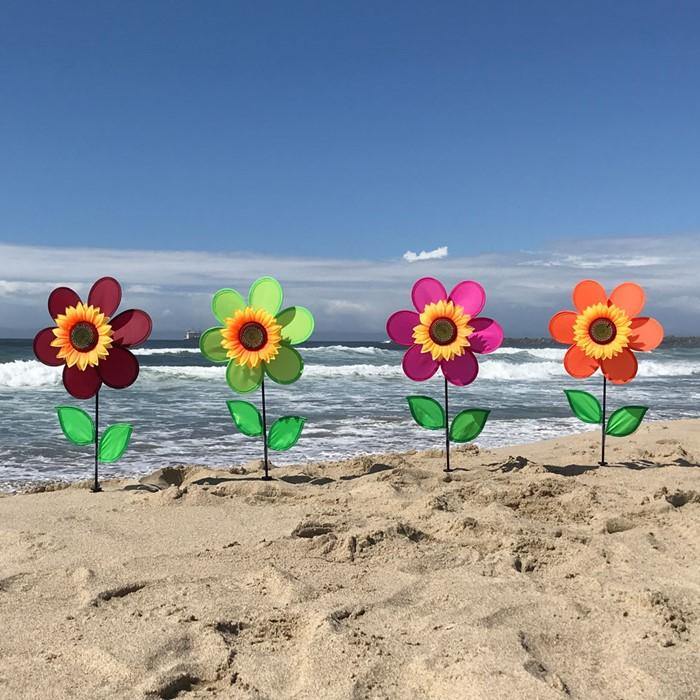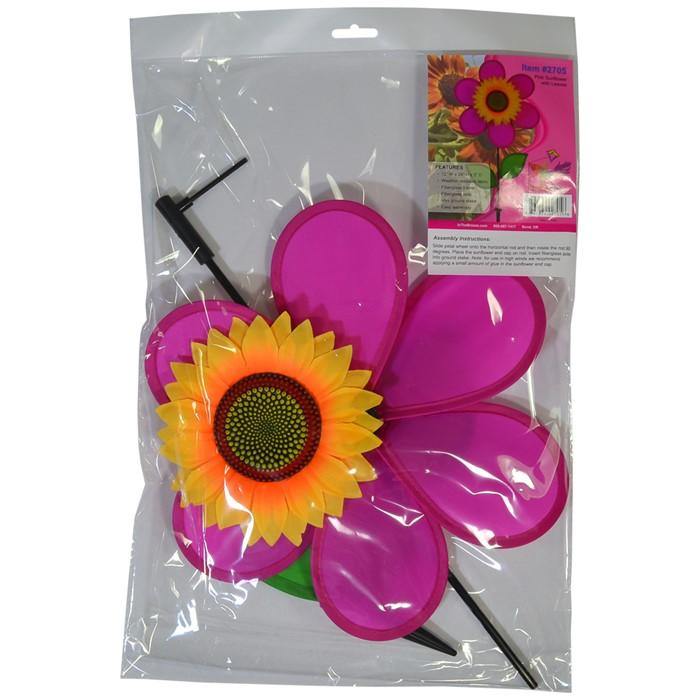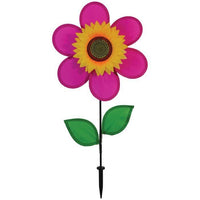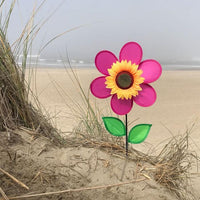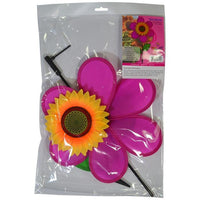 In The Breeze - 12 Inch Pink Sunflower Wind Spinner
The 12" Pink Sunflower Spinner features 6 eye-catching purple fabric petals, a detailed sunflower center and green leaves attached to a fiberglass stem. These spinners are designed to spin effortlessly in the breeze to add a splash of color and motion to your garden!
Features
Weather and fade resistant fabric
Fiberglass frames maintain shape and provide durability
Pre-assembled 12" diameter flower wheel
Sunflower center end cap
Ships flat - easy to assemble
17" fiberglass pole with leaves attached and ground stake included
Assembly note: For use in high winds we recommend using a high-strength glue to secure the sunflower center cap - glue not included

MPN: 2705
Size: 12" W x 24" H x 4" D
Love my spinners
I initially purchased these from a vendor at an event- loved them then- love them now. My others wore out after a couple of years so I needed to replace them. I enjoy looking at them spin in the wind. I would purchase again. Go for it you will love them.
This is really cute. Spins great when the wind catches it. Seems like the sunflower in the middle faded some already only after being up for a few months.
bright & cheery
I bought this sunflower pinwheel for my 3 yr. old neighbor Liviah - I have had quite a few of this very one in my yard over the years and now currently have a purple one. I also bought a yellow for myself for the future. They are well made as they last quite a long time in spite of some very windy days now and then. I really enjoy looking out into my yard and seeing them and now I can watch the pink one next door. Keep carrying them as we need them to make us smile when we otherwise wouldn't.
pinky
easy assembly and works great