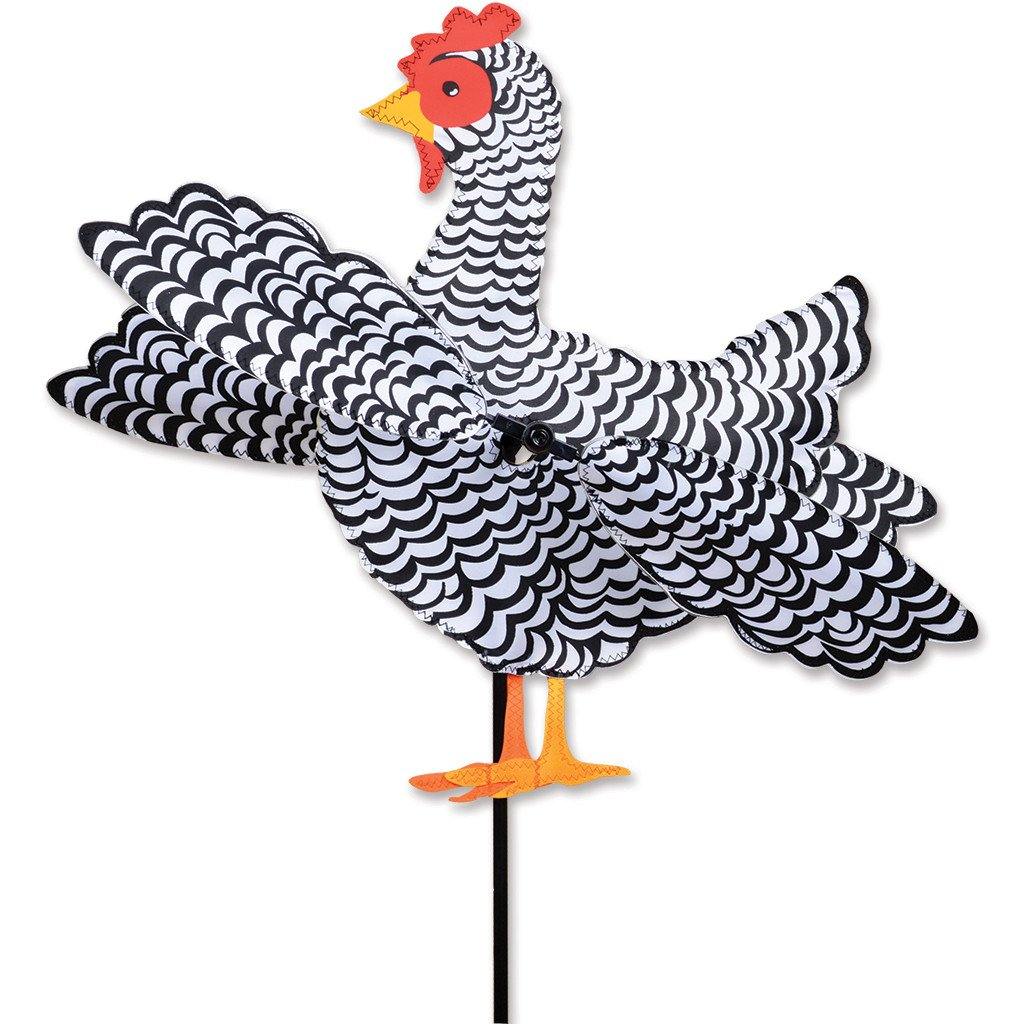 Black/White Chicken 12" Whirligig Wind Spinner
Premier's WhirliGigs capture all the fun of this traditional American wind decoration. Compared to metal or wooden devices, the durable SunTex(TM) fabric wings spin in lower breezes. The Black & White Chicken will liven up any yard or garden in the country or in the city! Wind Spinners make great gift ideas and bring unique spinning motion to your outdoor space.

Size: 12" x 16.75"
diameter: 20"
Purchased and love it! My community cannot decide if residents should be permitted to have "real" chickens - so this is my opportunity to have chickens and a quiet laugh!
Great gift
I saw this on the website and bought it as a gift for my wife. We put it outside her chicken coop🙂 she has some Barred Rock chickens and this is a great addition to the chicken yard.
Bought it for my daughter. She loves it, adorable.