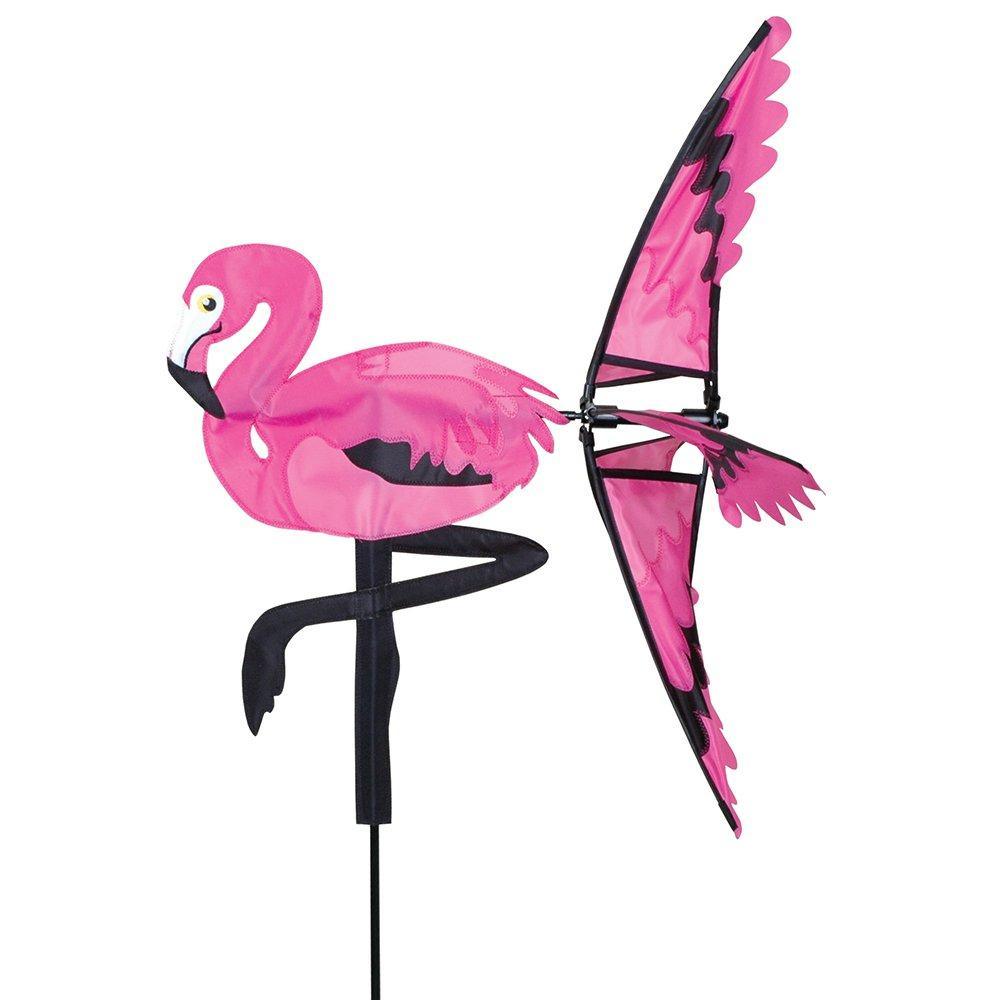 21in Pink Flamingo Spinner
100% UV resistant fabric
Easy to assemble
Support pole & ground stake included
Size: 21 in. x 28 in., diameter: 28 in.
A popular Premier Kites & Designs item, this spiner is the perfect way to
decorate your yard.
Sizes are disappointing
I have 2 great LARGE (36-48 inches) wind spinners given to me 5 yrs ago that I love— blue fish and pink flamingo. I wanted more for my waterfront vacation home but cannot find anything bigger than 21 inches. They are great spinners but look dinky along 100 feet of water front. Anyone know where to get larger ones? Especially fish ?