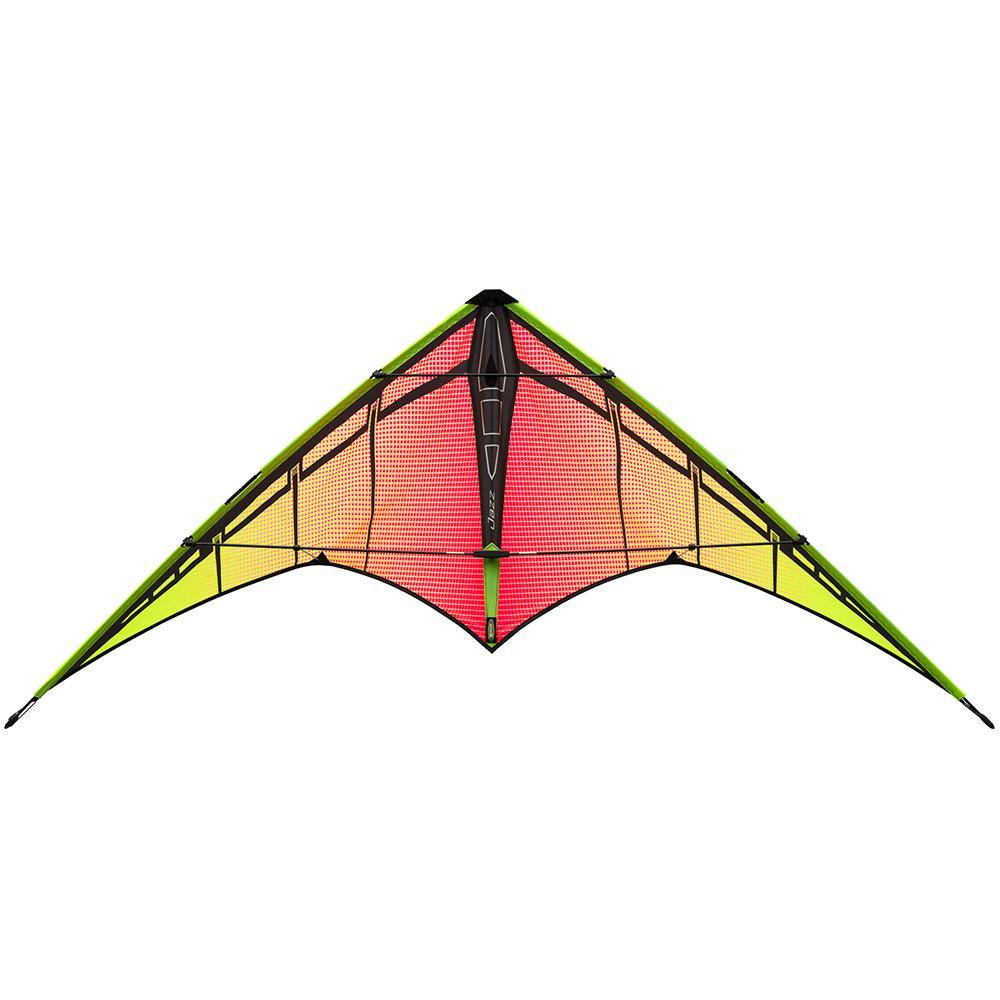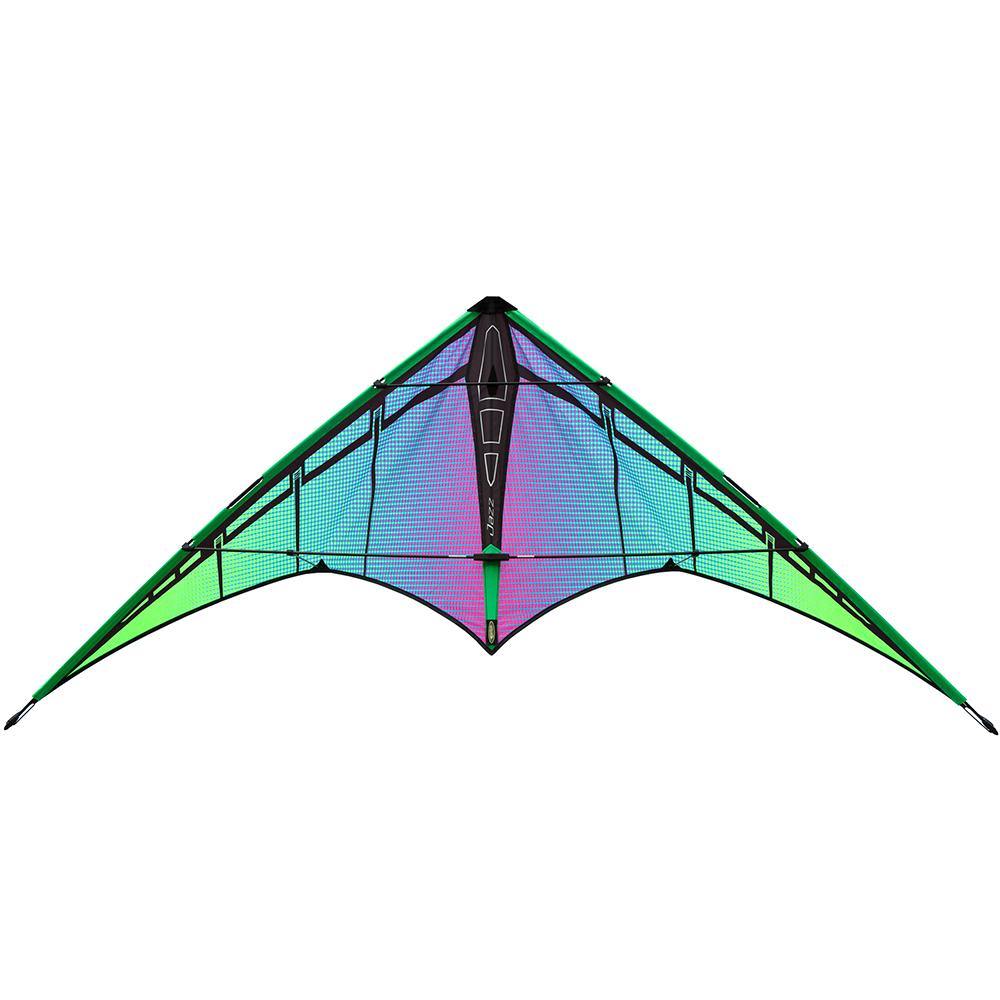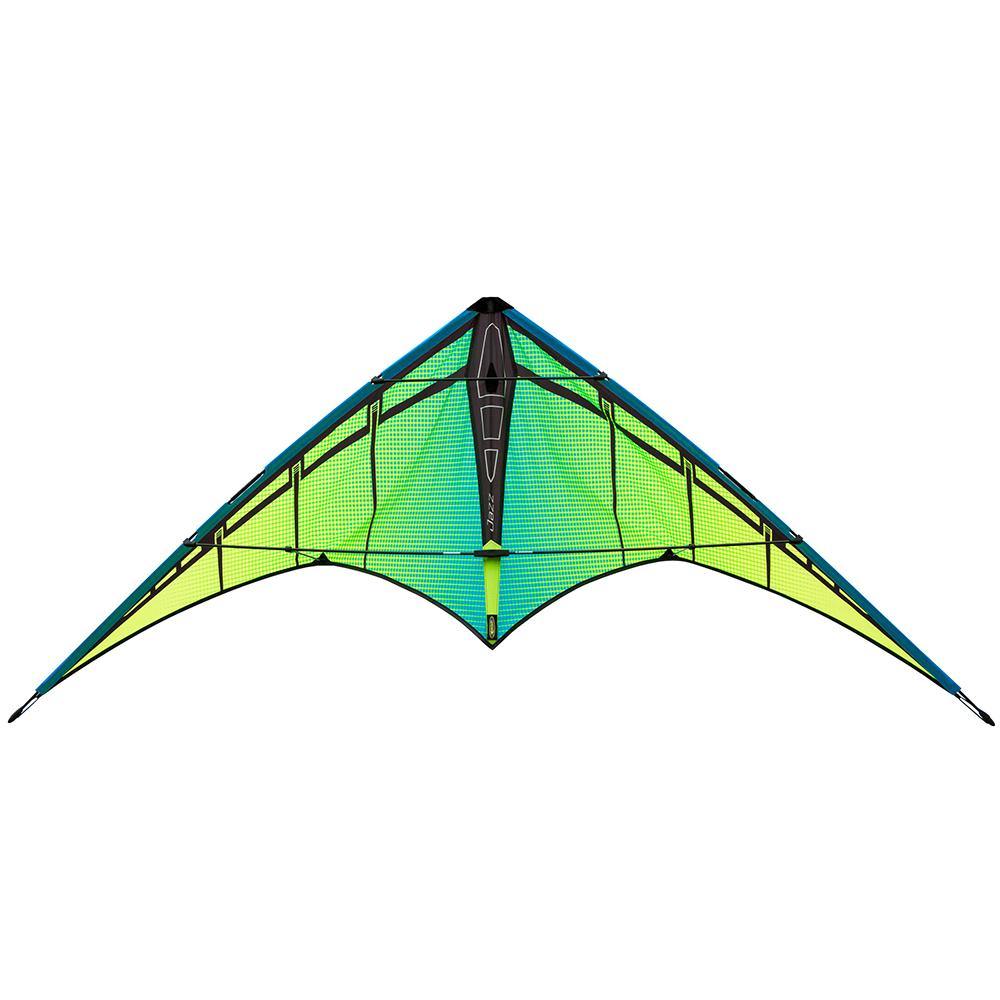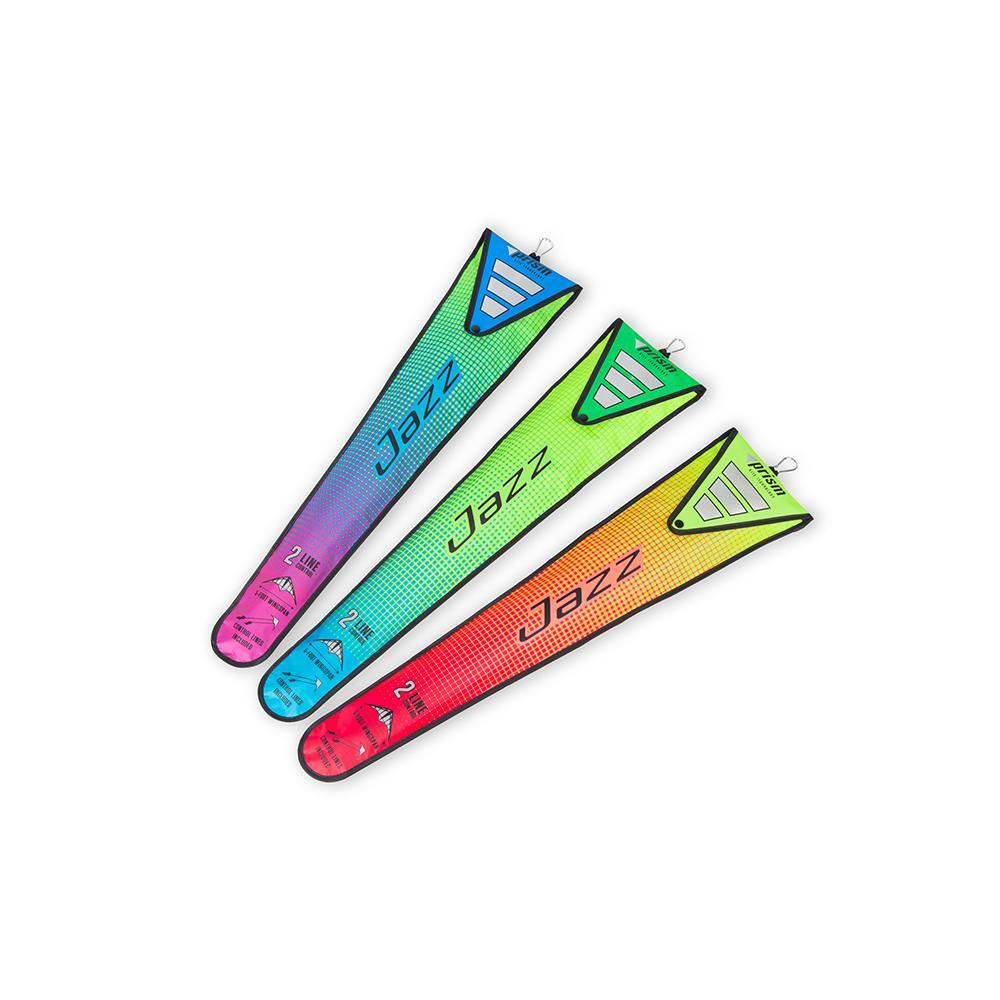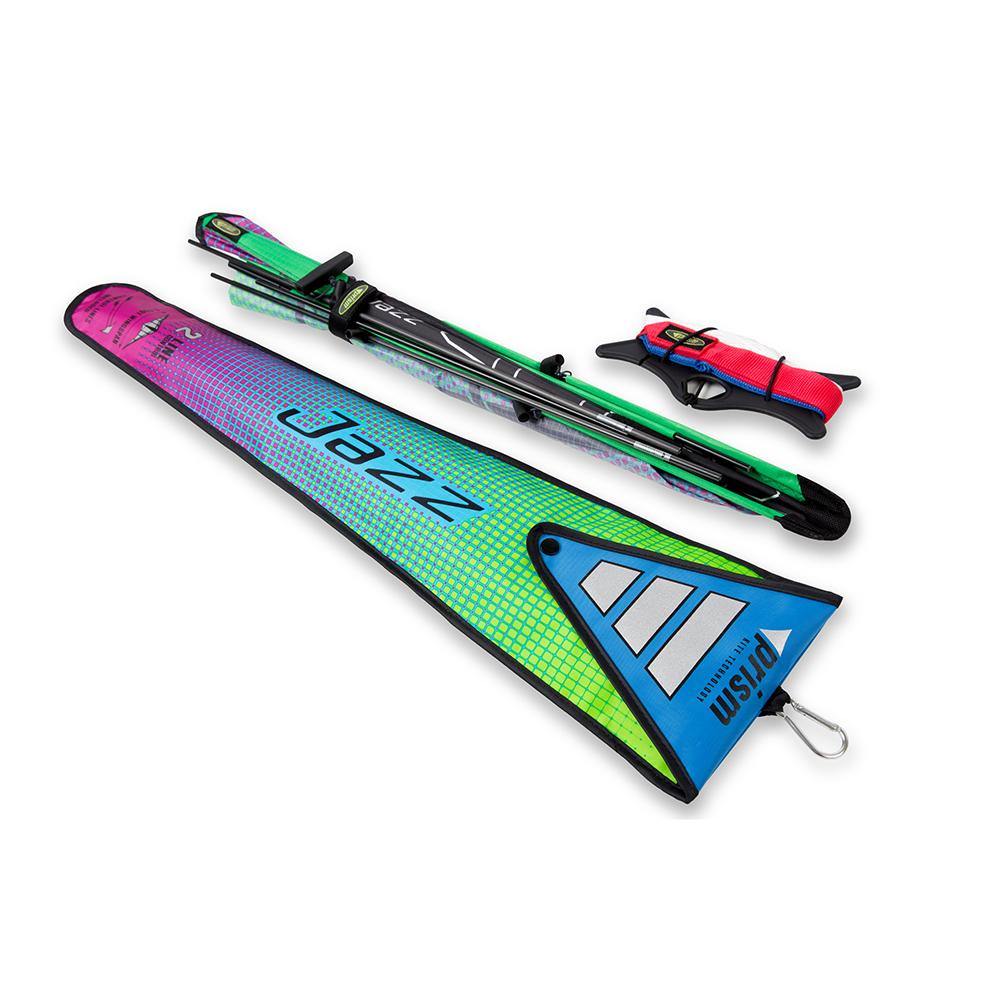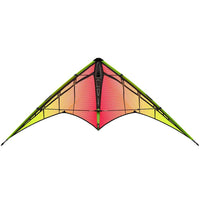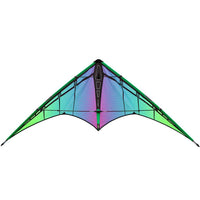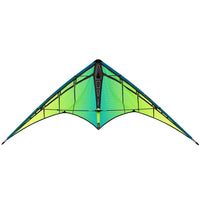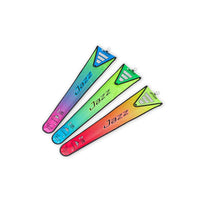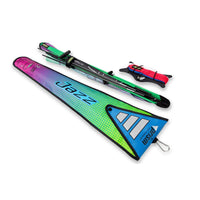 Jazz 2.0 Dual Line Stunt Kite
The Jazz Stunt Kite is the latest in kite technology from Prism. The Jazz Stunt Kite has a nice 55" wingspan and with it's easy to learn handling, it performs best in winds 5-25 mph. The Jazz Stunt Kite is built with a tough fiberglass frame and Kevlar-reinforced nose for maximum durability. Fast speeds and light pull make this stunt kite an instant hit for beginners. There are printed, easy-to-follow instructions right on the inside of the case so you'll never have to admit you read them. The lines, wrist straps, and bridles are color coded so setting it up a cinch. 
Skill level: beginner to intermediate.
Wind Range: 5-25 mph.
Size: 55 in (140cm) x 28 in (74cm).
Frame: Fiberglass Tube and Kevlar-reinforced nose.
Sail: Ripstop Nylon.
Line: 55lb Test - 85ft Polyester

Quick service, great communication
Kite Great! Line provided, not at all!!!
My Jazz kite is great. It's fast and it's fun. However the kite line provided was bad enough to spend an additional $34.99 for a Prism 150lb X 85 ft SPECTRA Stunt Kite Line Set. Regretfully though, I did not receive what I ordered, i.e., SPECTRA, but instead a Dyneema link kit or so says the Winder. I've been meaning to get a hold of Customer Service, but this provided me with an excellent opportunity. The original line kit kept stretching and causing me to attempt 5 times to make the lines even.
Haven Apana, Order #24604
Hi Haven,
We're glad you like the kite! Spectra & Dyneema are actually the same material. They get named differently depending upon the brand you buy them from.
Hope this helps!
Father's day gift - left a smile on his face
Gave this to my dad for father's day. He loved it! This kite prefers lighter winds than the larger models. The string snapped the first use - not the same strenght string as the larger models, We were flying in high winds, so that could have contributed to the string issue. The kite on the other hand is very durable. My dad crashed into a vinyl fence and nothing broke.
Customer service
Thank you for asking me to provide feedback! I would love to comment on my experience with Kitty Hawk! I had a mediocre day of kite-flying with a cheap kite, so I thought that I would venture out and buy a real one! Finding Kitty Hawk was wonderful, and I bought the perfect kite. At least, I thought I had. I received no invoice or email confirmation that I had even purchased anything. I submitted a request through the website asking for a receipt of some kind. DAYS later, Kirsten Bissell, "Internet Sales Manage, Kite Specialist," emailed me, blaming someone else, and promised to "pass the tracking on to [me]" as soon as she could. That was 5 days ago. I placed my order 11 days ago, and still have no tracking number, and really, not much hope that the order will get here at all. So, I would love to tell you that my experience was great and that we had enjoyed our purchase for almost a week now. That would seem reasonable. Your company has taken any trust and confidence that I had in your company or brand and let it nose-dive like a dollar-store kite. Over-promised, under-delivered.
Jeff Oliver
Denton, Texas