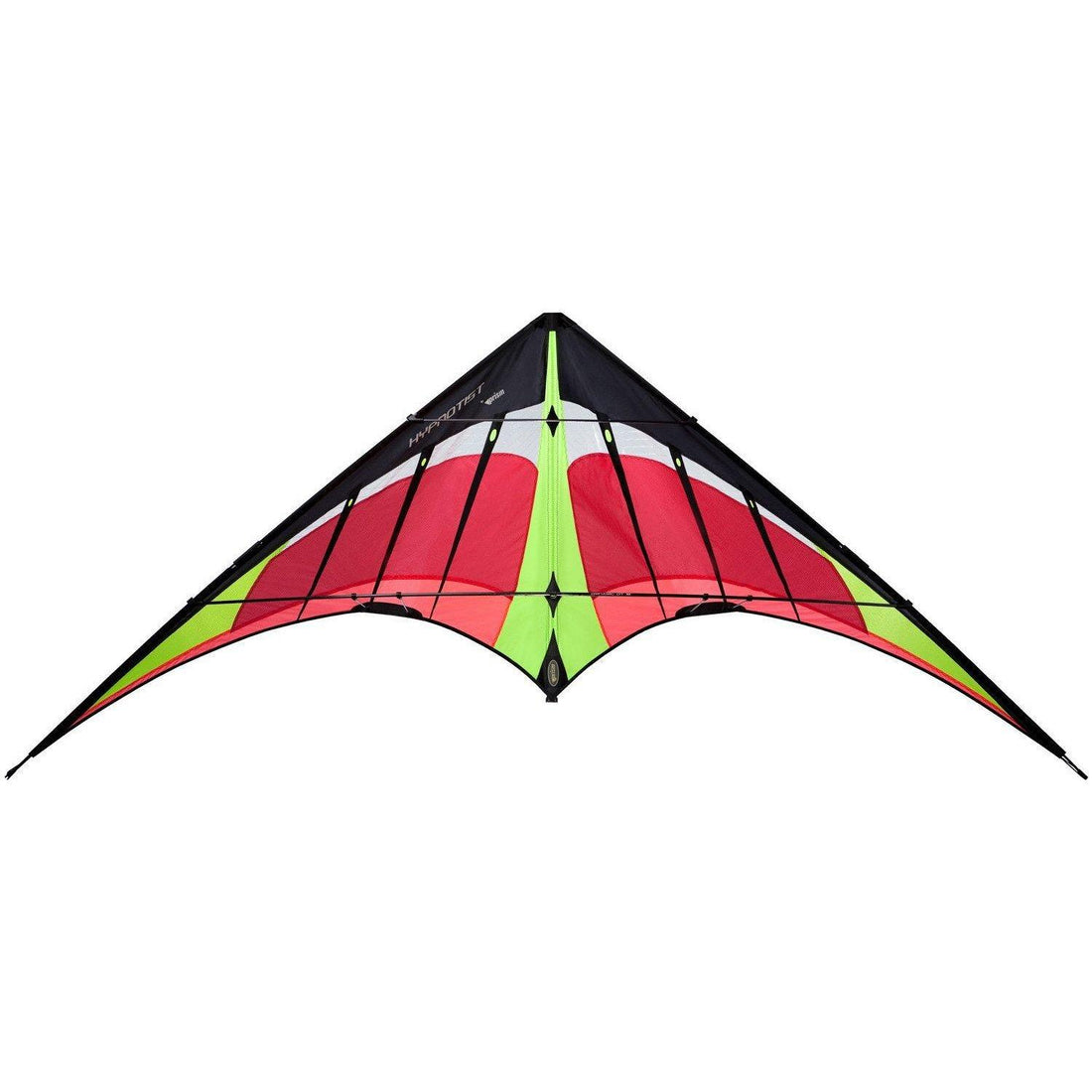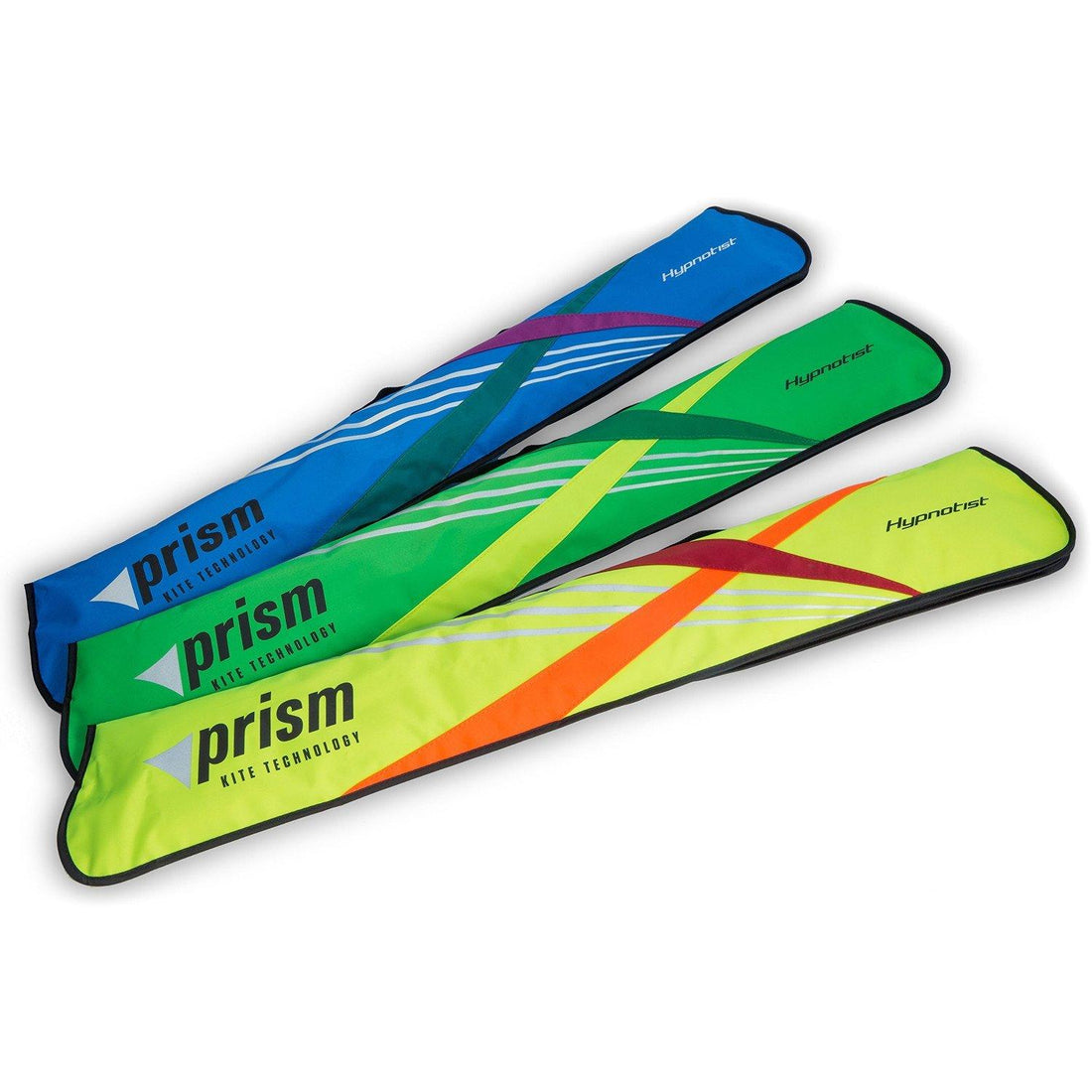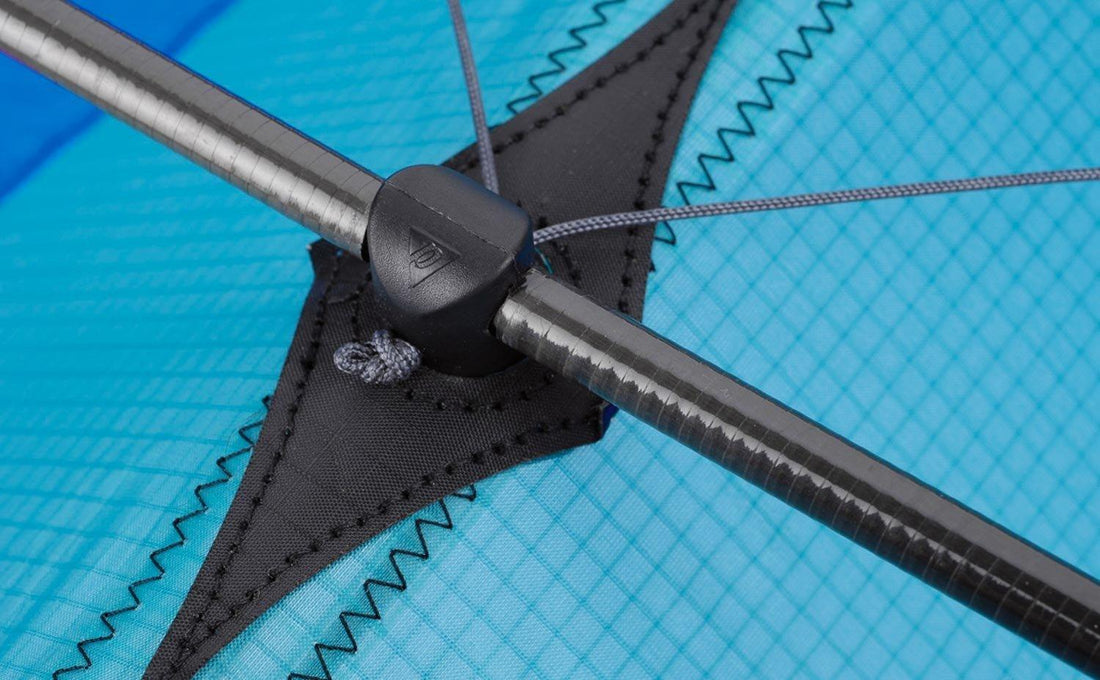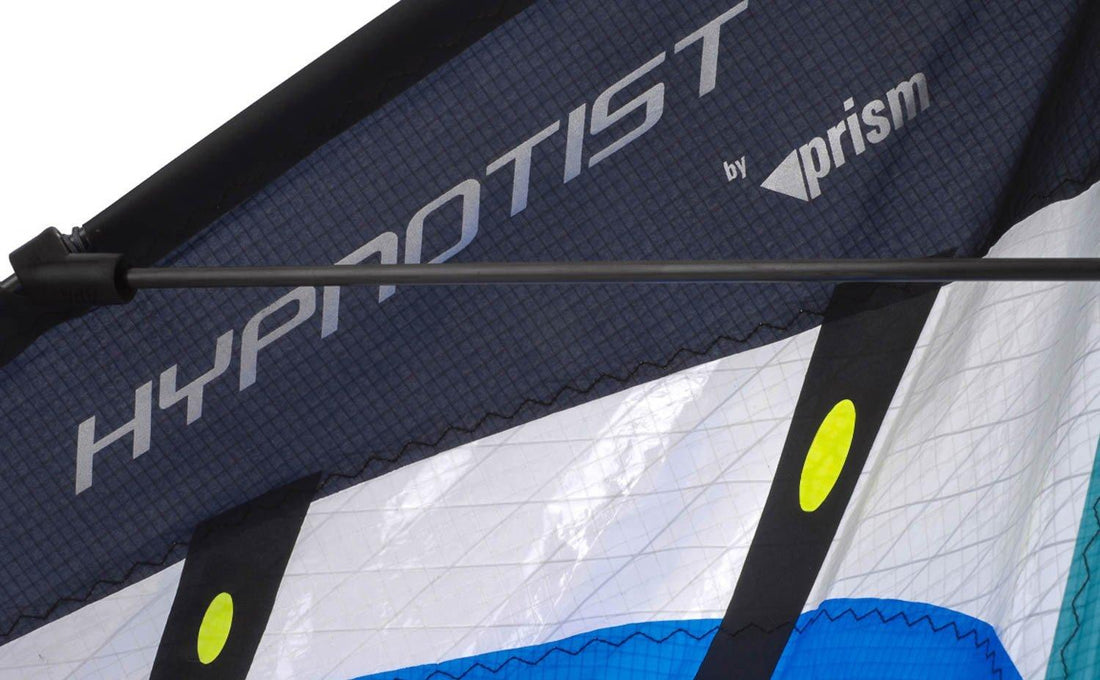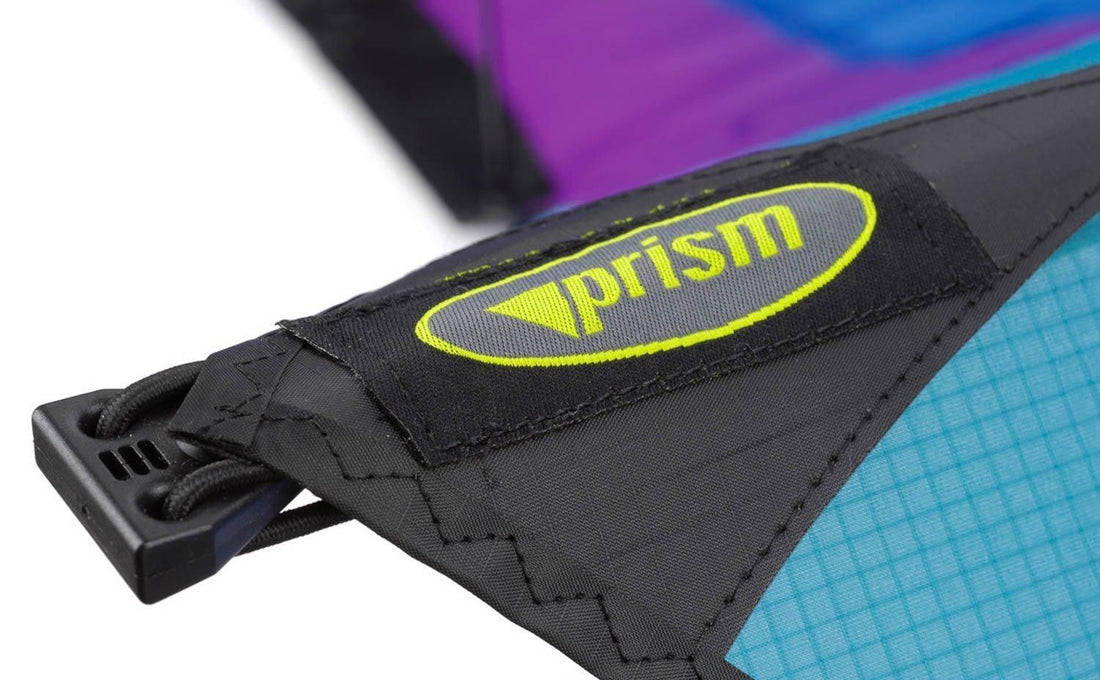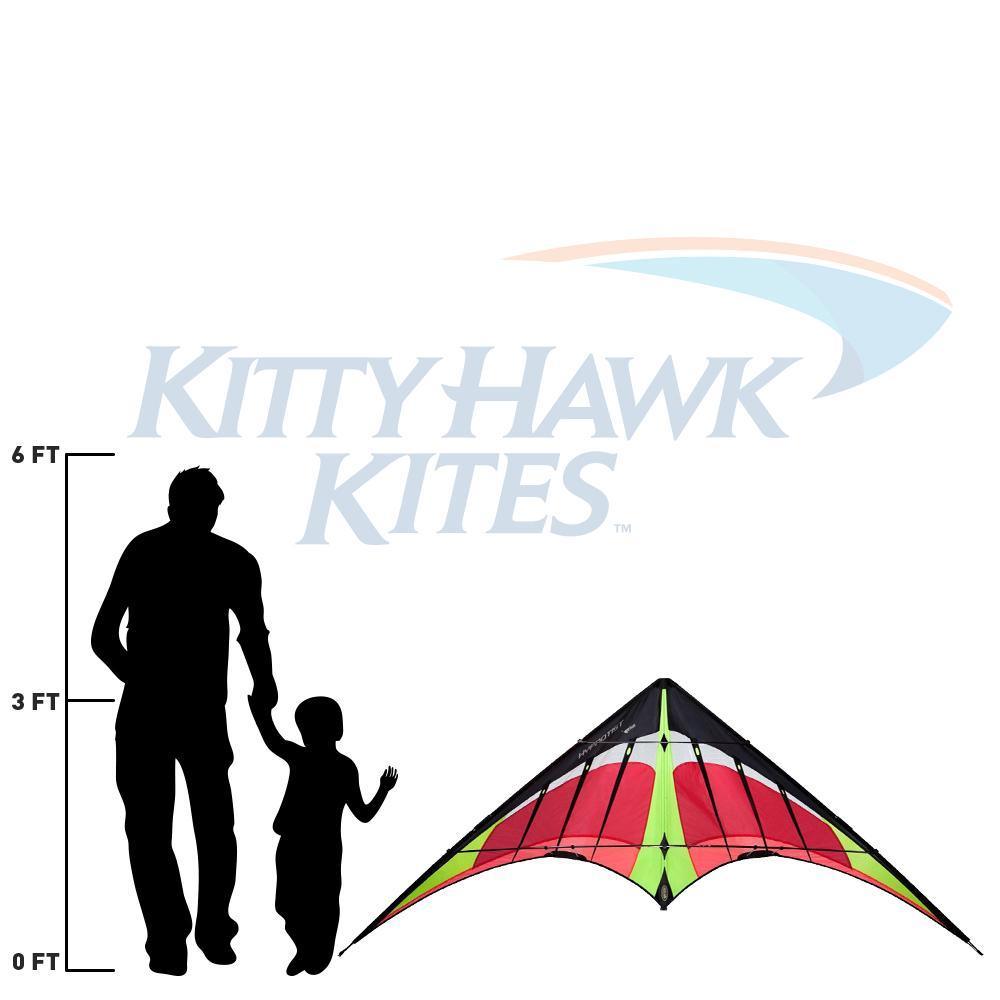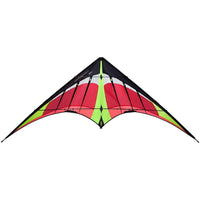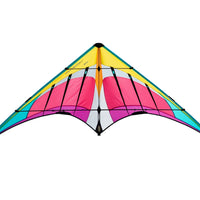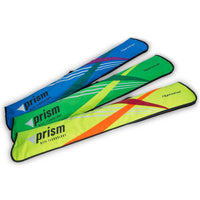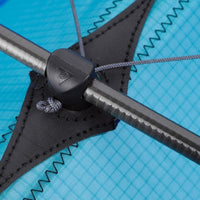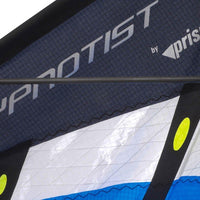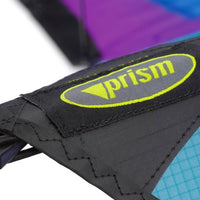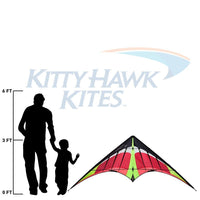 Prism - Hypnotist Stunt Kite
The Prism Hypnotist dual line stunt kite is a great introduction to freestyle tricks as well as a durable all-around wing for everyday fun. Prism has combined the wing geometry of the Quantum Pro with the bulletproof frame design of the Quantum to create a performance hybrid with the balance of a competition kite but the durability to handle all the abuse you can dish out while you learn. The full-sized, 8-foot wing span of the Prism Hypnotist makes this kite precise and forgiving, while its higher aspect ratio gives greater pitch sensitivity to handle the latest freestyle moves with ease.

The Prism Hypnotist has specially engineered leading edge connectors that match the flex of the wing so you don't over-stress your frame. Shock absorber system protects the spine in those over-zealous power dives. Hand-wrapped, tapered carbon lower spreaders boost acceleration and add a high-end feel in the corners.

Step up to the Prism Hypnotist if you've already learned the basics on a beginner model. Or if you're a quick learner, make it your first kite knowing you'll log many hours of fun before you need to upgrade. Ready to fly with Dyneema lines, winder and flight straps.

Skill Level: Beginner - Advanced
Wing Span: 94" (239 cm) , Packed Size: 36"x4"x4"
Wind Range: 4 - 25 mph (6 - 40 kmh)
Speed: Moderate, Pull: Medium
Frame: Pultruded Carbon, Wrapped Carbon
Sail: Ripstop Nylon, Mylar Laminate
Flying Lines: 85' x 150 lbs Dyneema® Lineset Included
Great kite and great service. Highly recommend.
Glad I bought this Prism Hypnotist Stunt Kite
I've flown a Prism Quantum for a couple of years when I visit the beach. It's been durable and fun but I wanted something with more finesse so I tried a Hypnotist. I've only flown the Hypnotist (once in high wind) but I very pleased with it. To me the Hypnotist feels much more nimble vs the Quantum. The Hypnotist does not pull as hard which is fine. I'll keep the quantum for the times I want to feel a harder pull. Very happy with value of this kite. It's well made and comes ready to fly.
Awesome kite
I own several kites and this is definitely one of my favorite daily fliers . Very fast and maneuverable , which is surprising given its size .
Great Kite!
I am enjoying my Prism Hypnotist, this is my first full sized kite and I love it. I only flew it twice so far but I can tell that the construction is great. The kite is very responsive and tricks well!
Other kites I own:
HQ - Bebop
HQ - Bat Kite
New Tech Kites - Diode
Wind Finally!
I have had my kite a few weeks now and finally today there was a good breeze. The kite is easy and quick to set up. It handles well and will take a lot of abuse. There is no spine weight so it took a little getting used too. The kite tricks good for the price. And looked amazing pulling a 75' tube tail. Cars actually pulled over to watch it fly.