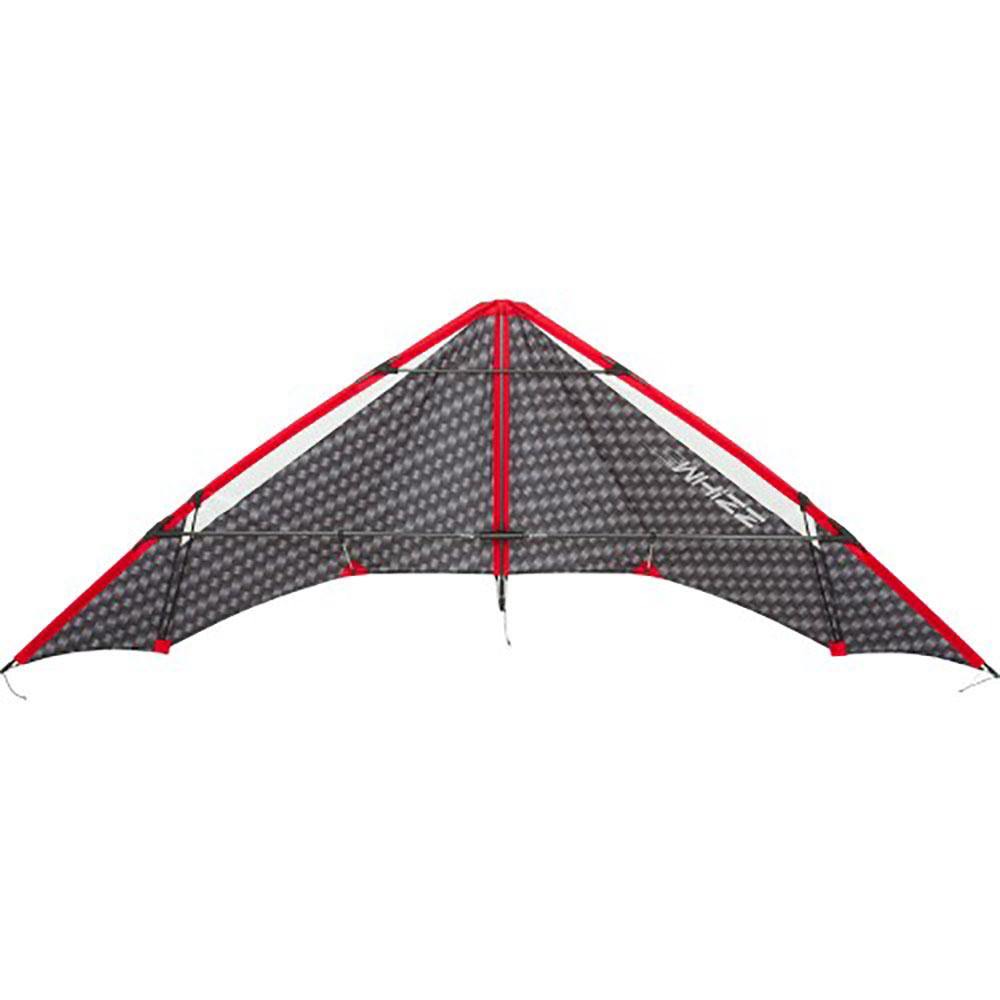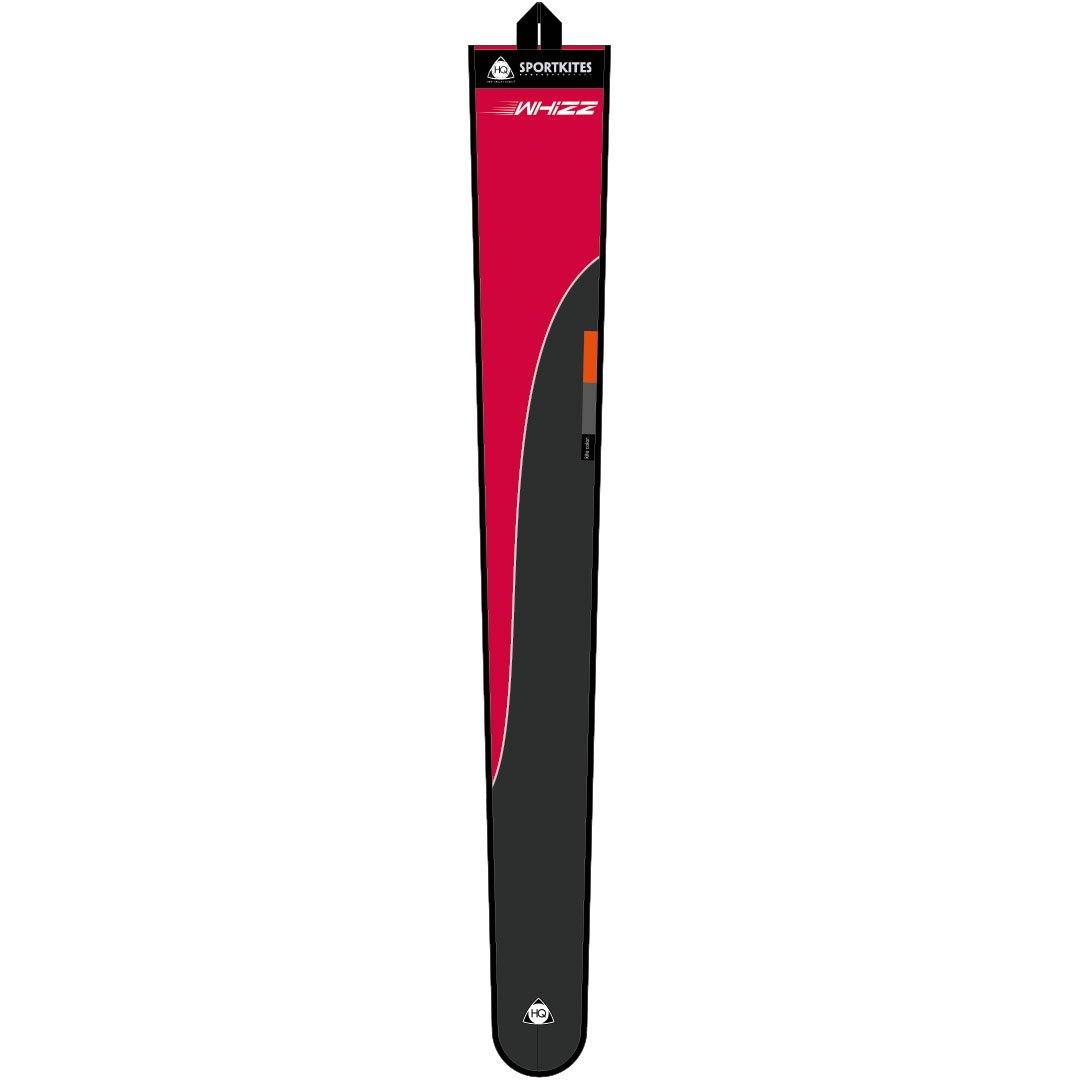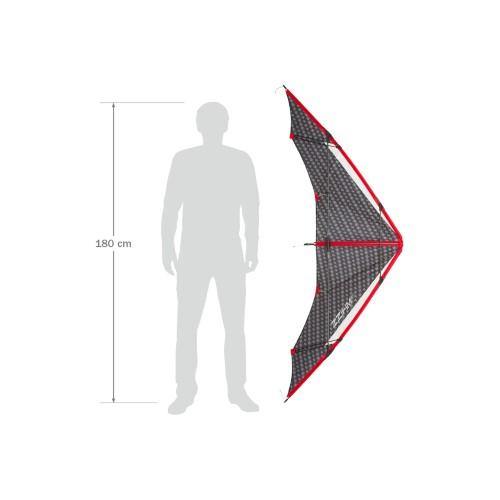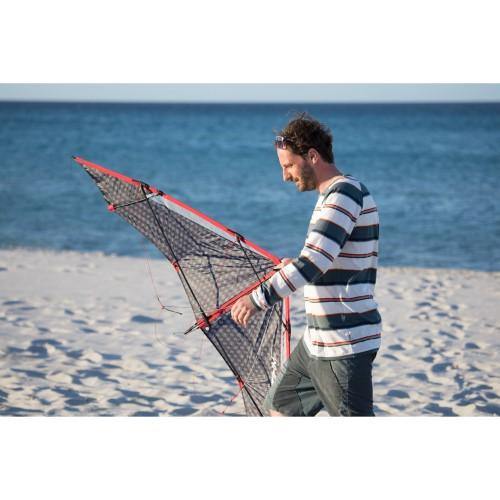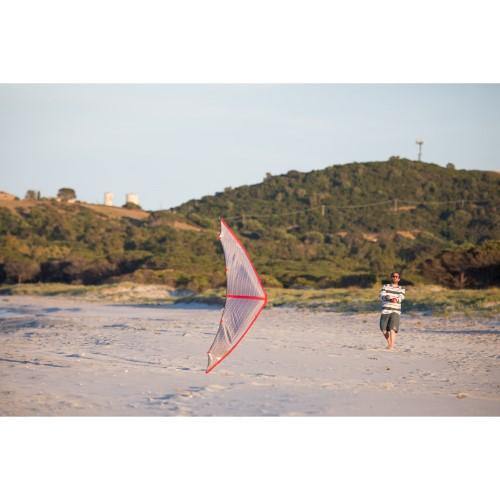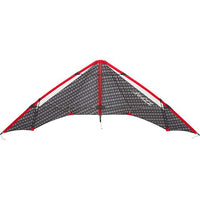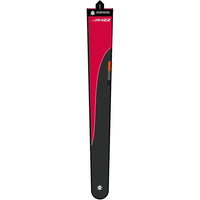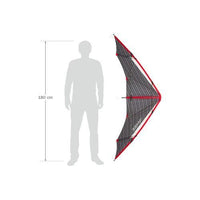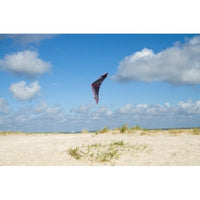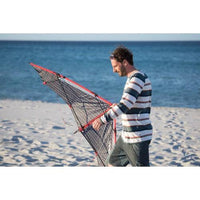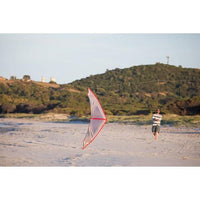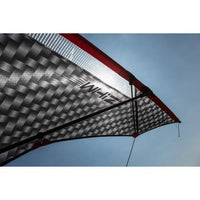 Whizz is the fastest kite in the HQ range with the potential of becoming a cult classic. This kite's potential for fun is incredible. Its unique twin keel, high-end wind range, robust frame and speed in flight make Whizz stand out. Whizz starts flying at wind speeds of 2 Bft! Just watch it go! It stays steady on course in gusty inland winds.

Screaming spins occur at speeds of 4 Bft and more. A flexible keel mounting and cambered leading edge guarantee smooth acceleration for pleasant feedback. Yet Whizz is demanding and always requires your concentration in its quest for constant movement. You simply have to keep an eye on it.

Does not come with Line/Straps, 300lb line recommended.
Hang on
I'm a huge fan of HQ kites and the Whizz is no exception . It's awesome .
People say it's difficult to fly , but it's a kite that prefers high winds . Anything less and it can be difficult .
But in it's element , it's an absolute blast . It's fast and pulls hard . You have to be ready for this kite .
If you're into fast hard pulling kites you have to get it
Whizz is fast, fun and challenging!
The Whizz is a fun kite, but definitely not for beginners, wow! Starting out I would move the bridle to the top position, which will make it a bit easier to get the kite started. Still you will need: 1. At least 3bft (10-12mph) 2. A strong pull & step back 3. Kite control to get out of the stall and start flying. But once you're there, the Whizz rewards you with a nice pull, fantastic whizzing/buzzing sound, and very tight controls. In lighter winds take care with turns. The tighter the turn, the higher the chance it will stall. Ideal lines are 25-30m, but you could use longer lines to give yourself more time to react.
Once the wind picks up the 4-5bft+, hang on! This kite will definitely put a big grin on your face. It's a bit naughty and challenging with starting and stalling, but once you get it going, it's a blast.
Construction is regular HQ quality, very nice. Only things I came across: 1. I had to re-glue the stoppers for the center T. 2. The wing battens are VERY tight to install and remove. It helps to bend the fiberglass rod a bit to get it out of the rubber fitting.
Will it fly?
Looks like a well made kite but I can't get it to fly yet. The factory settings make this kite uncontrollable. It either stalls or turns and flips unpredictably. I'm playing with the bridal lines but haven't figured it out yet. It's beginning to look like it takes a lot of steady wind to get this kite to fly. Maybe 20mph minimum?? Still trying to figure it out.
fast kite what a rush.love it