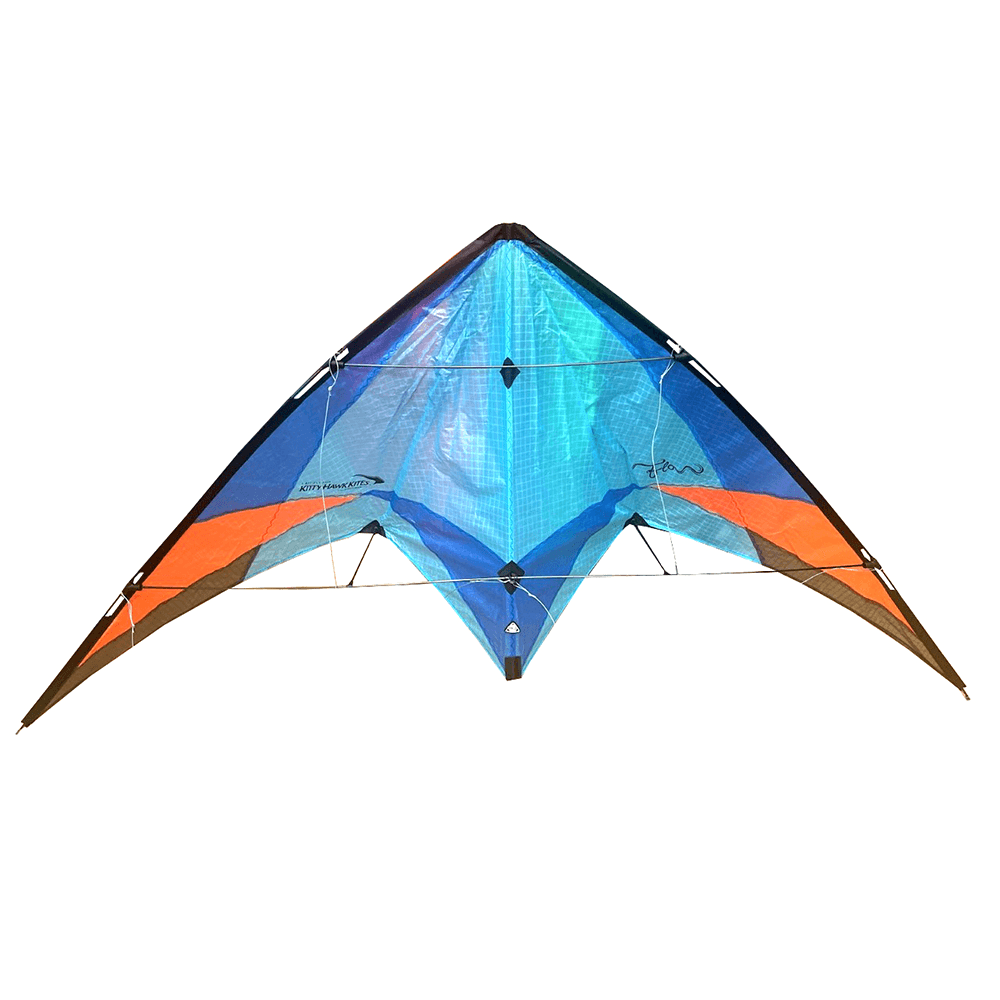 Kitty Hawk Kites Custom Flow Kite
Don't let the lack of a breeze spoil your fun. The Kitty Hawk Kites Custom Flow is an extremely lightweight kite built for doldrum days, colors designed exclusively for KHK! When there is nothing left for other kites, the Flow still provides the necessary feedback to pull it across the sky. Crafted with lightweight sailcloth and robust 3mm carbon fiber frame, the Flow performs whatever, wherever, even in difficult urban street settings. Let the Flow expand your kiting possibilities. You never know where the urge to fly may strike.
Wingspan: 62
Wind Range: 2-11mph
Sail: Light Ripstop Polyester (31g)
Frame: 3mm Carbon
Lines Included
great light wind kite
I live in NE PA with variable and light wind most of the time, so this kite works great. Seems to be a little more responsive than the Prism 4D, but when I can fly them back to back I will post another review.
Not tested it in stronger winds yet. I know the 4D works well in stronger winds. Hard for me to fly the larger kites in our field because of the lighter winds, so this one will get more use.
Custom Flow kite
What a pleasure in light winds! Every part of it is lightweight though it seems to be quite strong. Big fun!
Good Choice
This kite was recommended by Kirsten at KHK and is a good choice for light air. I've flown it only once in very light, gusty, and variable direction winds. It flew well until the wind died completely, or shifted suddenly, then I had to run backwards to keep it aloft. It was frustrating flying under these conditions, but the Kite flew, something none of my others would have done.
The kite is light without appearing fragile or flimsy. I believe it will be durable, especially for a light wind kite.
The KHK color scheme is much more appealing than the stock HQ Flow colors.
Kirsten and the KHK on line sales and support team are very knowledgeable and helpful. My on line purchases from KHK have always been problem free.