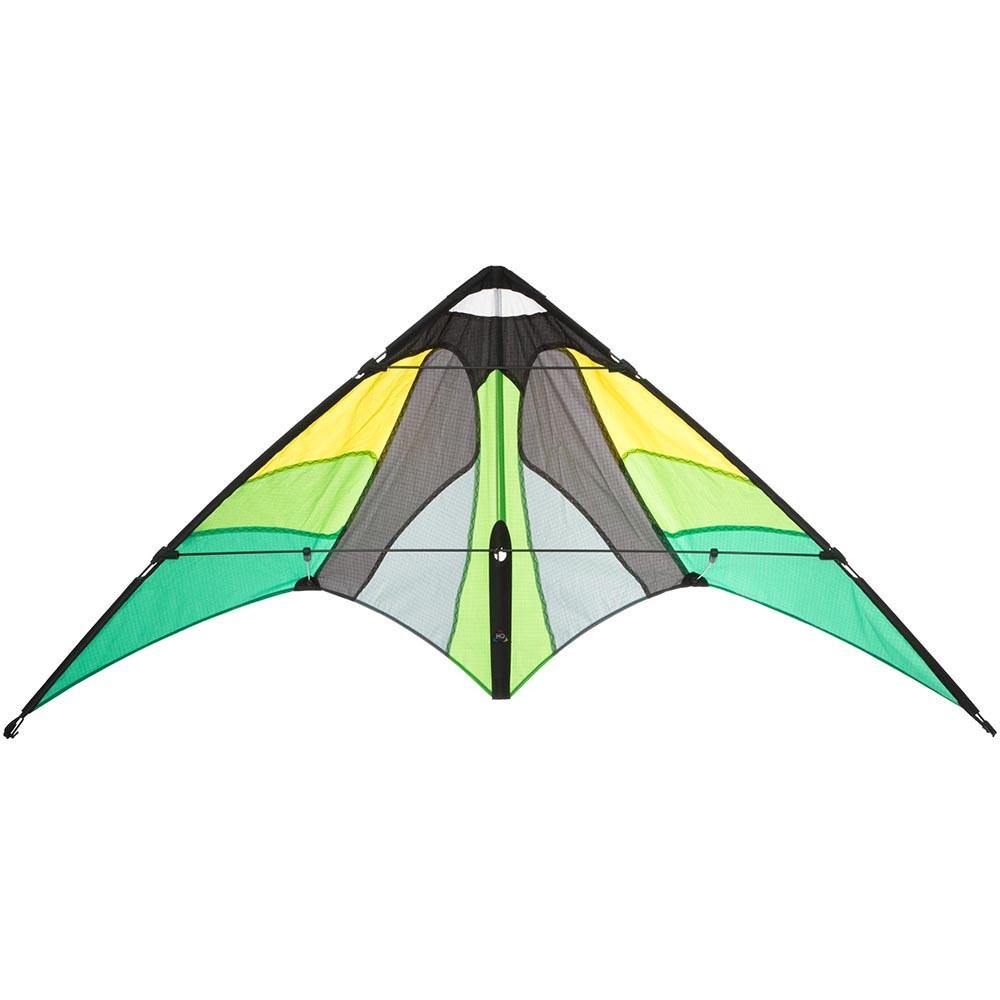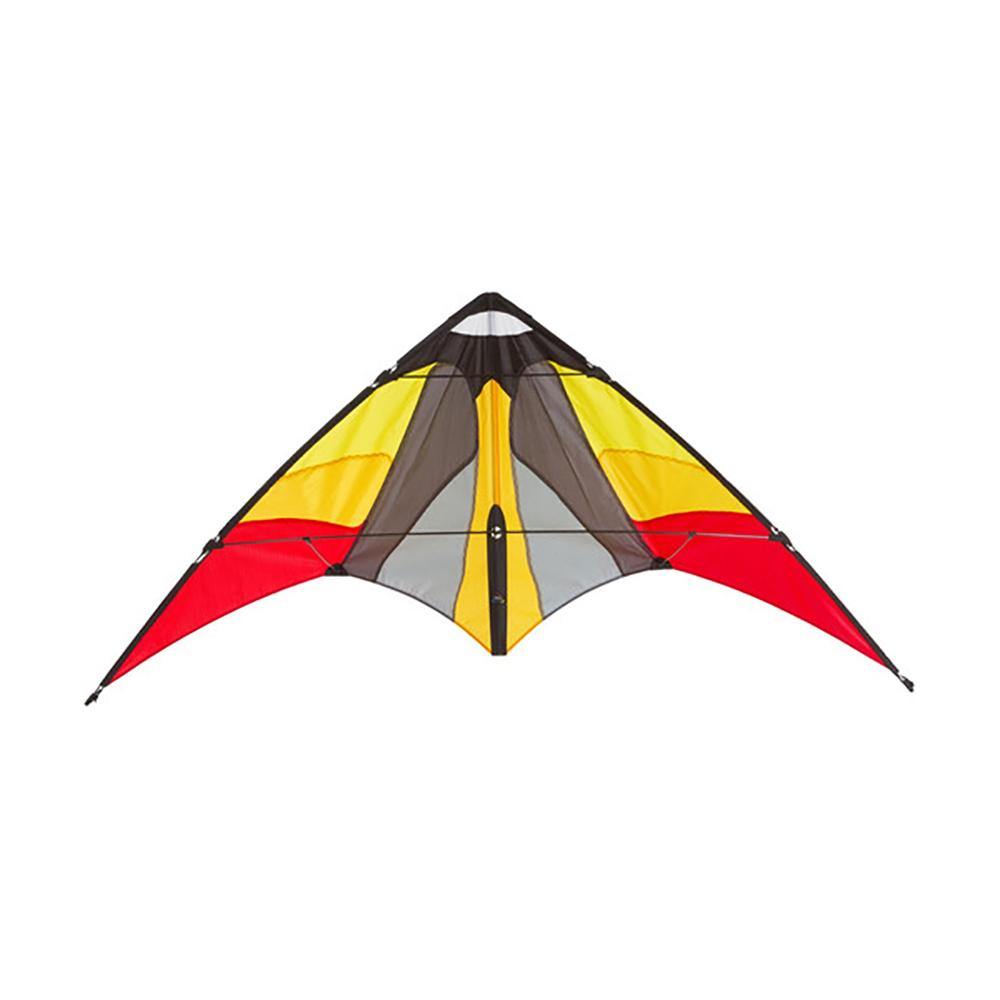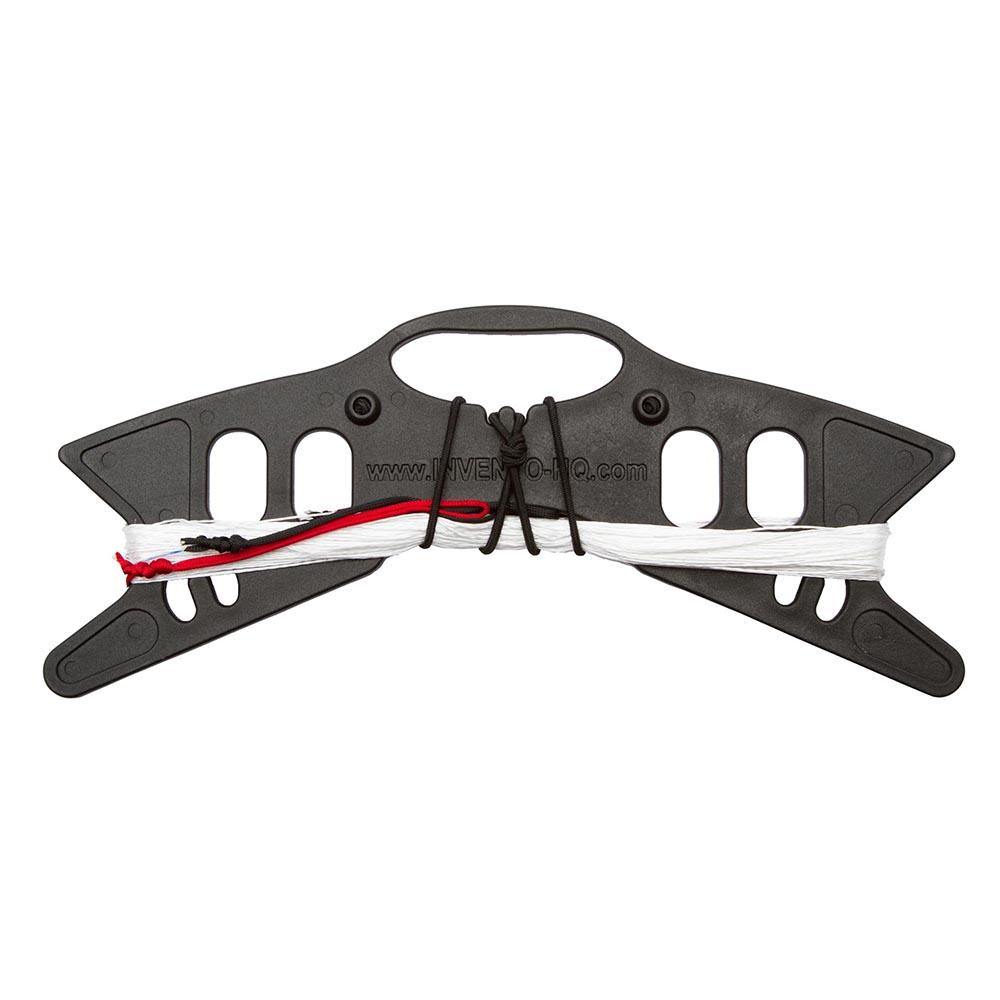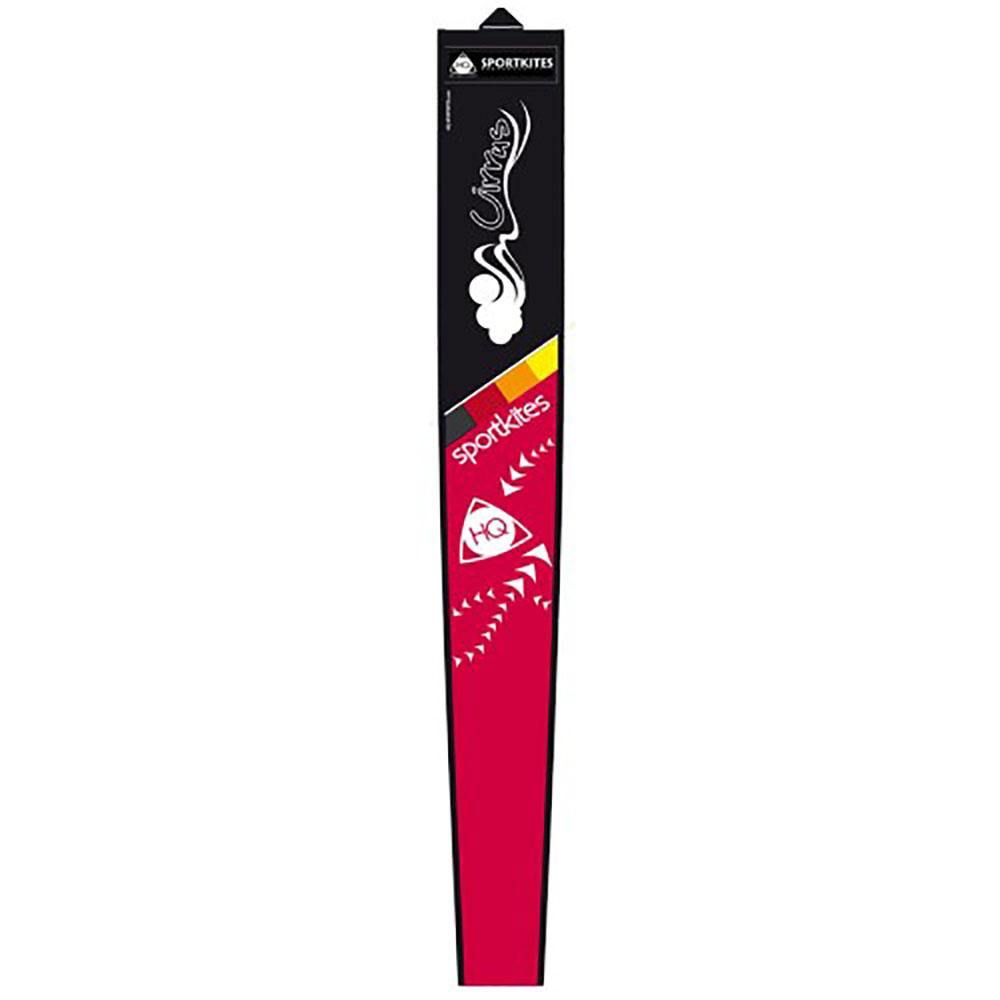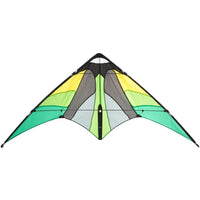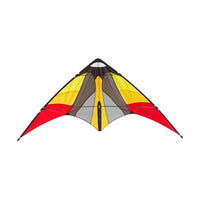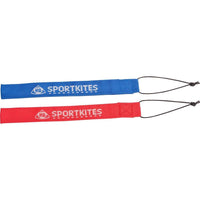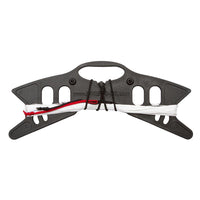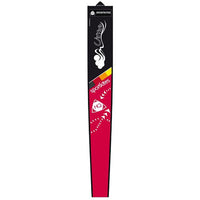 Cirrus Light Wind Stunt Kite
Cirrus offers features that are otherwise only found in higher price brackets. Endless fun for beginners and experienced pilots is guaranteed with this exciting kite that combines quality with thrilling performance.

Equipped with a light and rigid carbon frame, the Cirrus offers excellent flying characteristics over a very wide wind range from 1-7 Beaufort. Cirrus flies with a noticeable pull even during low wind conditions. In stronger wind Cirrus zooms through the sky at breath-taking speeds.
Skill Level: Intermediate (10+)
Size: 45" W x 20" H
Wind Range: 2-20 mph
Frame: 3mm Carbon
Fabric: Ripstop Polyester
Line: Includes 55lb x 80ft Dyneema on winder with straps
Citrus review
Took it up Tonight for an hour..,,winds unsteady at ~ 8 mph. I was impressed with
it's "light" handling and feel. When the wind would fade just a few tugs would get it up high enough to wait for the next breeze to come along. Loops, dives, etc. were precise with some nice stalling and drifting maneuvers. Will try more adventures next time but so far I do like it's flight characteristics.
Not received
We never received it. Please advise me ASAP. Thanks.
Pretty good
Flies well, needs steady wind and wide open areas.
Cirrus
Nice little kite! Can't wait to try it out! Very strong looking, nice light design! Kitty Hawk Kites ships fast and free! Go Kitty Hawk Kites!
Cirrus
I love this kite. Very little wind is needed to get this thing in the air. This is my second kite from Kitty Hawk Kites. There online customer service is the model that all others should aspire to.