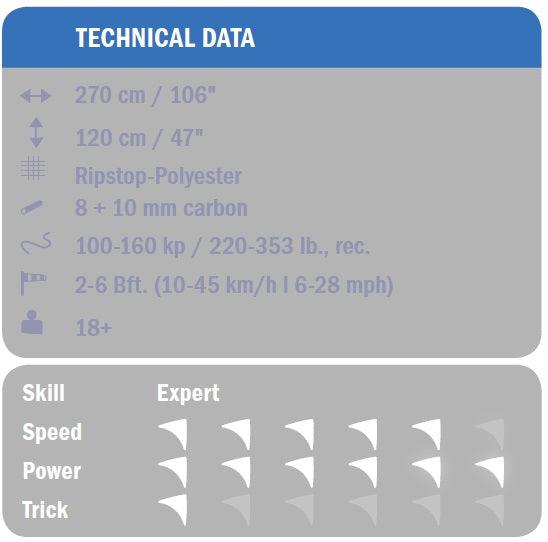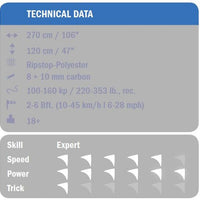 Does Not Come With Flying Lines
The Arrow XL leaves no doubt about its purpose - pure power and a high degree of speed. Just like its smaller brother, the Arrow XL pulls dynamically and quickly on precise straights and extreme loops through the wind window. Even gusty winds do not strain the Arrow XL a bit. Flying the Arrow XL is a very special experience and guarantees a fun workout. The size, shape and high-tech look underline the character of this kite, which belongs to experienced hands and requires the pilot's respect.
Strong pull, weak design
Flew a few times on the dunes in 15k wind.
The 5 removable spars and stiffeners are easy to install. The main spars fall out of the wing fasteners while stationary, on the ground. The wing tip lines also detach spontaneously. Lots of out of control launches. Once tensioned in the air, the kite is balanced and stable.