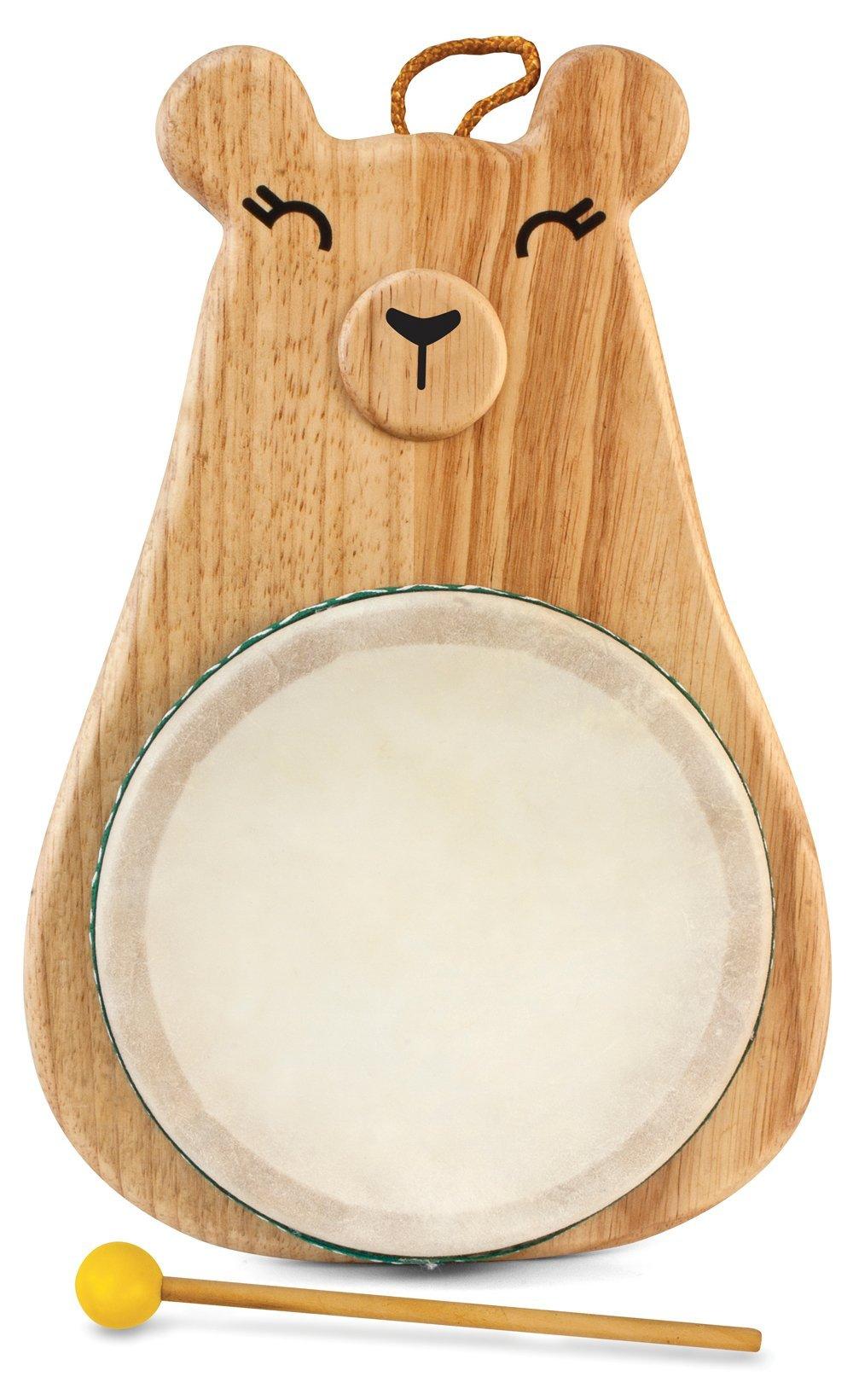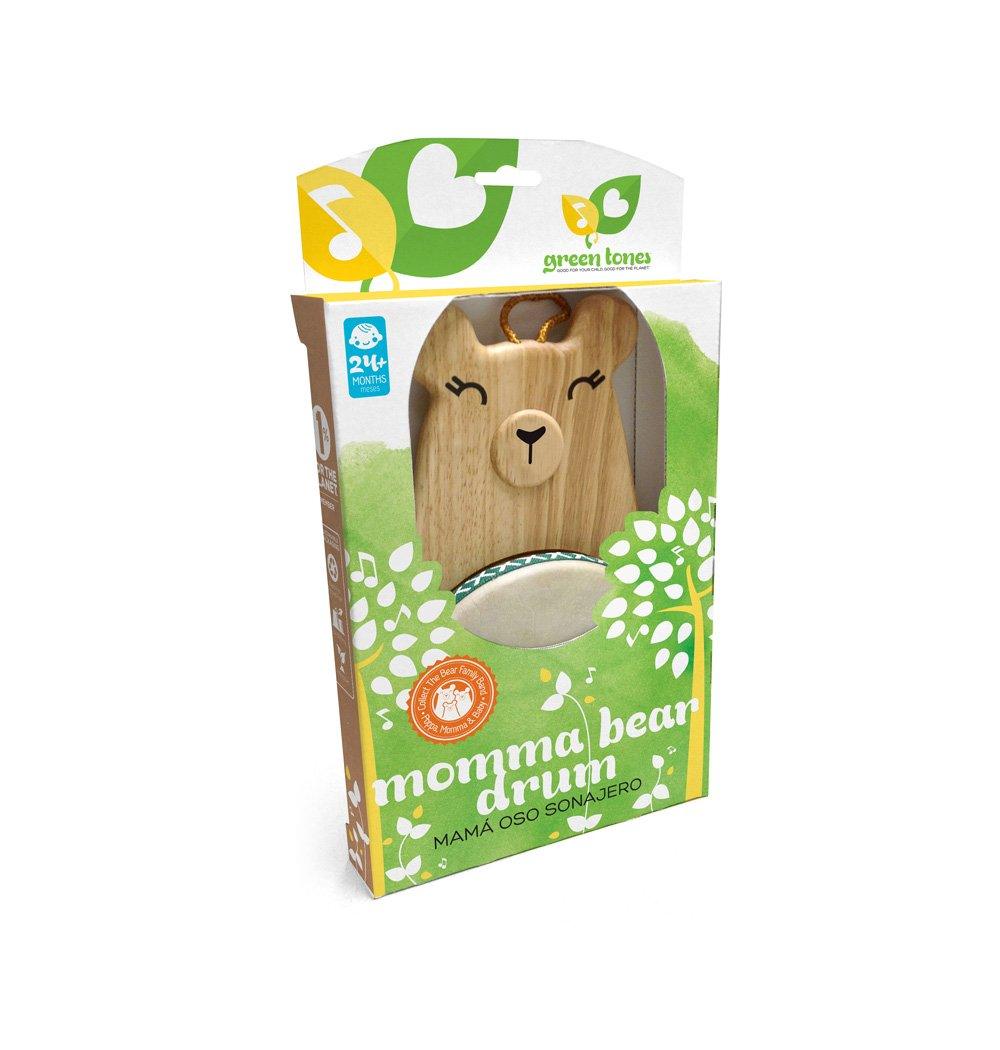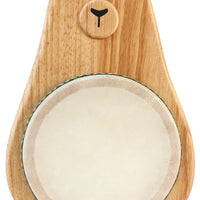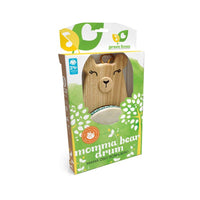 Green Tones Momma Bear Drum w/ Mallet
10. 5" Momma Bear drum features an engaging shape that everyone will love; a wonderful introduction to music!
A 6" natural head drum that is recessed into the wooden bear body provides an easy playing platform.
Crafted from chemical free Rubber wood with a non-toxic, clear-coat finish over German-made, VOC free water-based paint
Hanging loop for playing on the go or in a marching band
Play it with your hands or included wood mallet
All wood construction made from Rubberwood with a non-toxic clear coat finish and water based VOC free paint
Part of the Green Tones Bear Family Band, the Momma Bear Drum features an
engaging shape that everyone will love! Play with your hands or with the
included mallet. At Green Tones we believe that every child is born with an
innate musicality and through proper nurturing music will grow in your child.
Scientific studies show that music is not only fun but beneficial for critical
cognitive development in children. . As one of the oldest professional musical
instrument companies, we believe that every day is a good day for music play.
At Green Tones we are passionate about providing a musical foundation with a
focus on incorporating the highest quality woods that are sustainably
produced, beautiful to see and feel and safe for your child. From sustainable
products to sustainable packaging to giving 1% of our profits to groups caring
for the environment, we are committed to doing the right thing for you, your
child and the planet our children will inherit. Green Tones is owned by
Hohner, , the professional musical instrument company established in 1857. As
part of a company with such a long-standing tradition of musical excellence,
Green Tones maintains the Hohner heritage of encouraging active music making
through the use of engaging, safe, high-quality child-centered instruments.