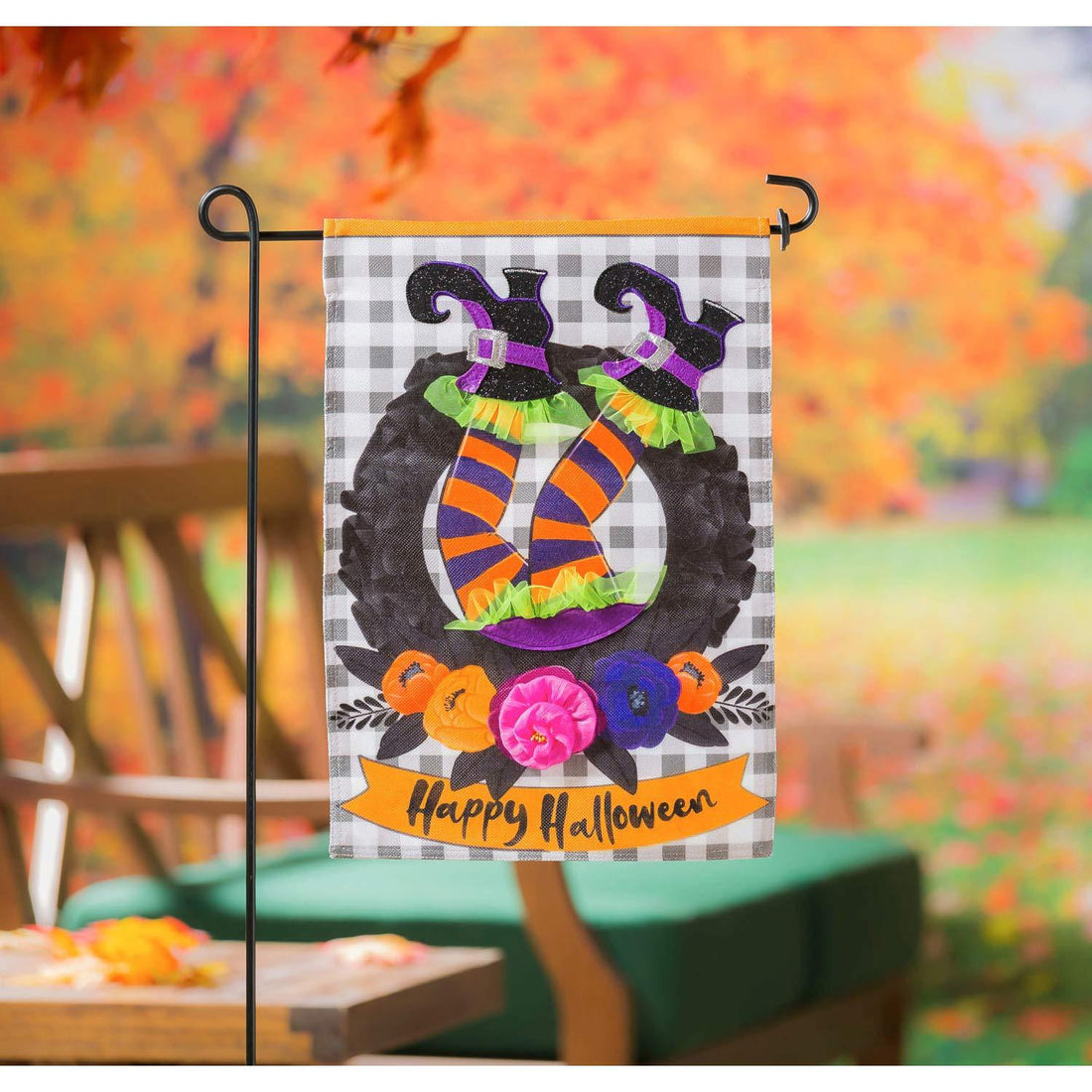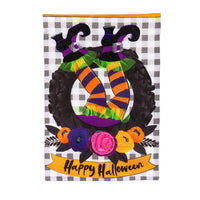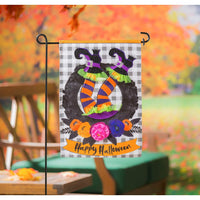 Evergreen Flag Witch Wreath Garden Burlap Flag
Measures 12.5 x 18 inches. Wish trick-or-treaters a Happy Halloween with this garden burlap flag that will attract candy seekers from the whole neighborhood.
The design features flowers and witch legs with textural elements to help bring this flag to life.
Part of our Burlap Boutique Collection, this flag is made of medium-weight, soft polyester burlap fabric that has the look and feel of real burlap.
Artwork is heat transferred onto both sides of the textured fabric to create a natural, crafted look.
Features a sleeve at top for use with any standard flagpole or stand, sold separately. Durable and weatherproof material ensure it won't fade or fray after continued use.
This Witch Wreath Garden Burlap Flag will attract trick-or-treaters from near
and far with its embellished floral and witch leg design.