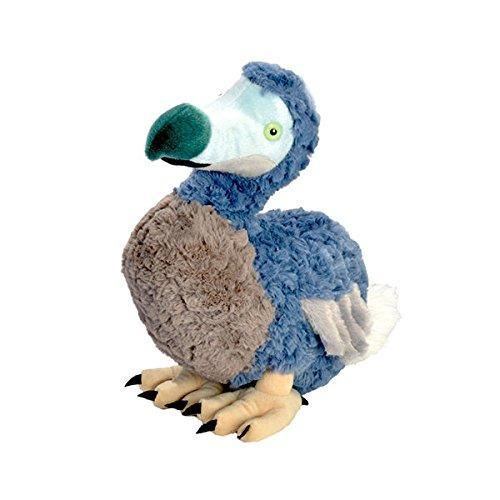 Dodo Plush, Cuddlekins 12 Inches
The Dodo bird may be extinct, but our love for its stuffed animal counterpart is everlasting
This lifelike stuffed animal measures 12 inches from the top of its naked head, to the tuft of curly feathers on its rear end
Made with Surface-washable, multi-colored fur for easy care, This flightless stuffed toy bird will provide endless fun for people of all ages
While the Dodo may have gray-brown Plumage, there's nothing dull about this realistic stuffed animal
Don't be a dodo, and buy this loveable stuffed animal plush toy
Once indigenous to the island of Mauritius off the east coast of Madagascar,
this now-extinct huggable plush animal is looking to make a new home with you
and your family. With a naked head, tri-colored beak, and a tuft of curly
feathers on its rear end, this flightless bird has an unusual, but cute
appearance. Not having use of its wings, the Dodo would nest on the ground and
this lifelike stuffed animal will soon be nesting a place in your heart.
Though the Dodo existed mostly without human interaction, this plush toys'
durable fabric will help it withstand any human adventure. Don't let the fun
you could have with this delightful stuffed animal go by the way of the dodo.
Wild Republic has been developing animal plush and educational toys for kids
of all ages since 1979, with unique specialization in realistic stuffed
animals.