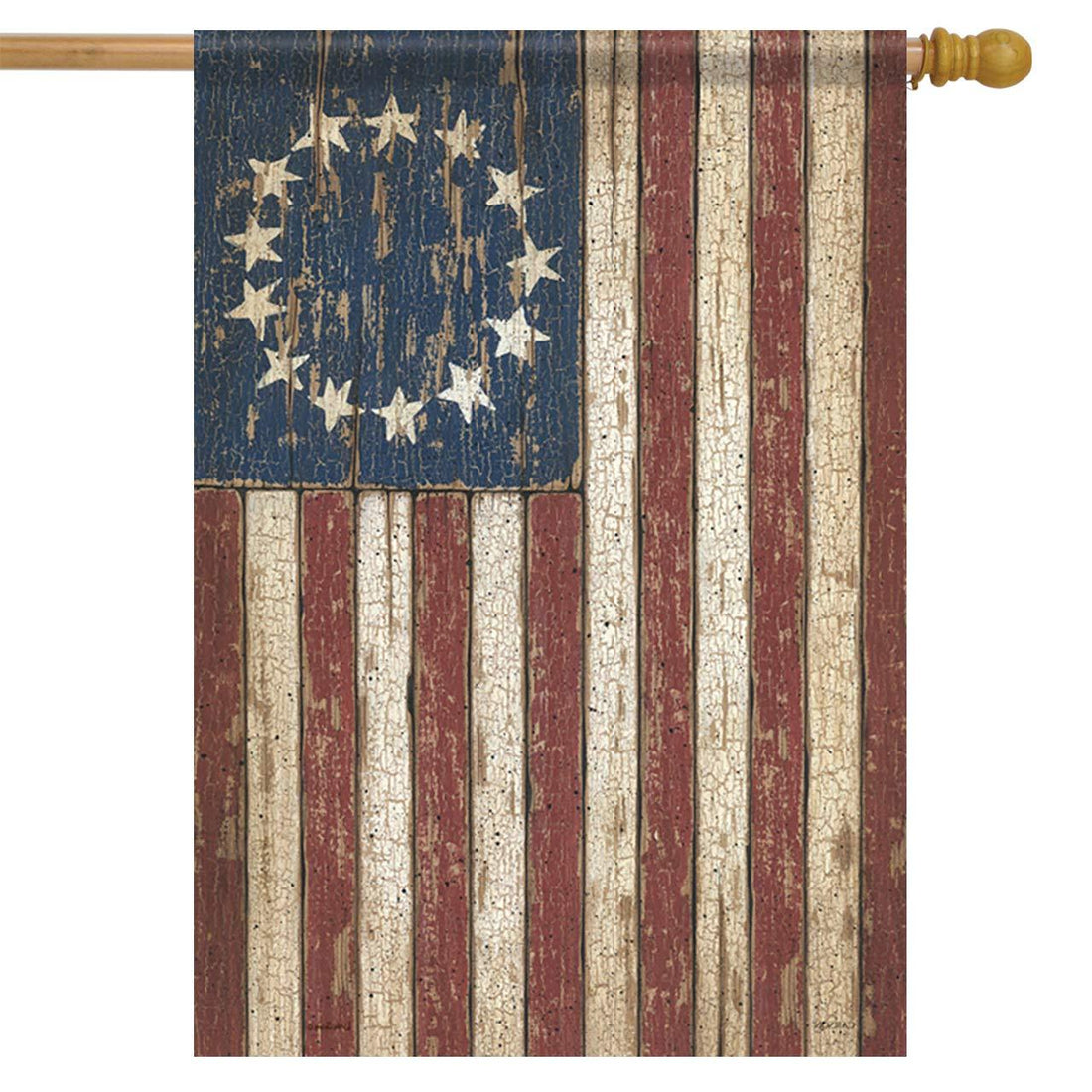 Classic American Outdoor House Flag
Flag measures 28" X 40"
Crafted with heavyweight Dura soft fabric for softness and remarkable durability
Complete design is featured on both sides so you don't see a backwards image
Heavyweight fabric is ideal for the perfect drape
Carson flags feature beautiful Artwork in a variety of subjects and Themes by licensed artists
Carson Home Accents large garden flags are constructed with bright,
heavyweight Dura soft fabric. Dura soft fabric is remarkably soft yet
extremely durable & enhances the rich, vibrant colors of the flag. All flags
feature the full color art design completely on both sides so that there is no
backwards imaging. Carson Home Accents has been creating products with
exceptional design, quality, & value for over 40 years.