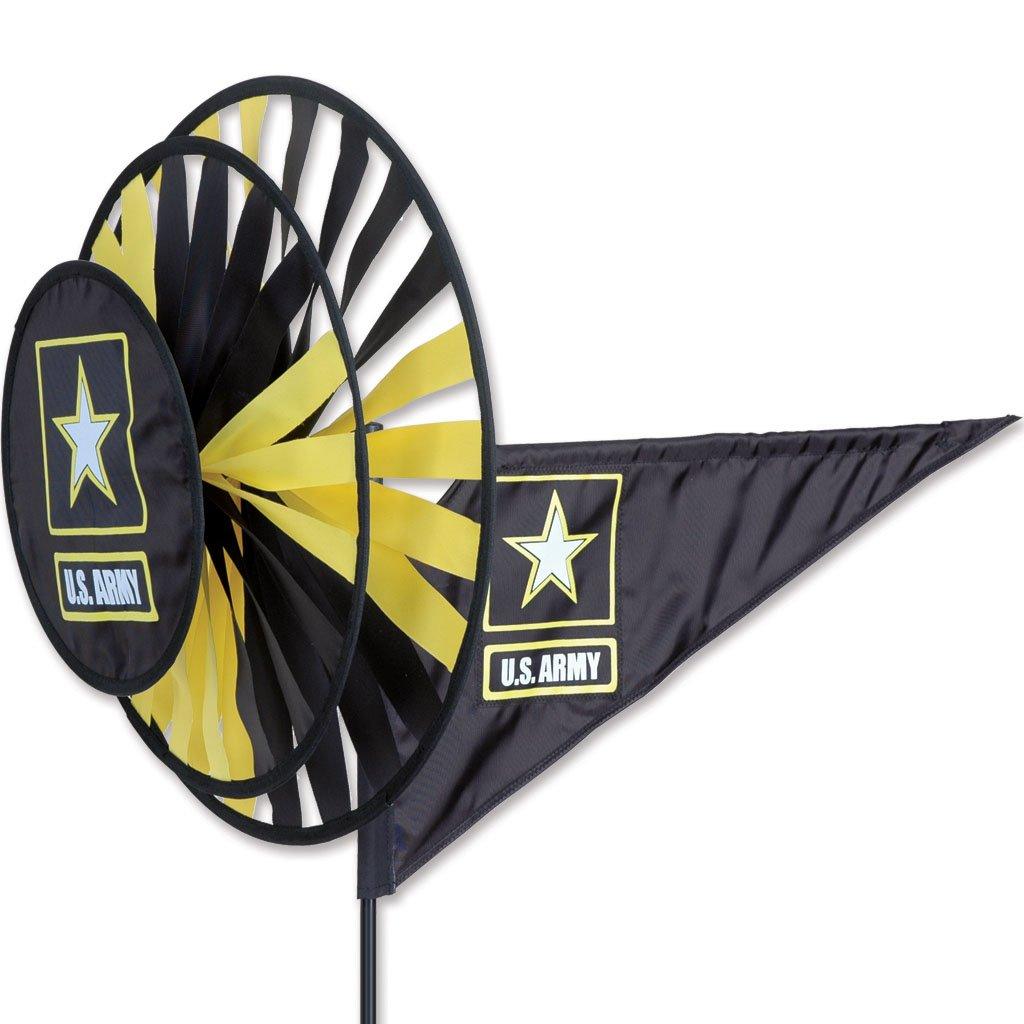 Premier Kites Triple Wind Spinner - Army
100% UV resistant fabric
Easy to assemble
Support pole & ground stake included
Size: 33 x 27 in., diameter: 17 in.
Made with fade-resistant SunTex(TM) fabric, our garden spinners will dazzle
your yard. Unlike other ordinary spinners made with nylon or polyester, ours
can withstand daily UV rays, rain and snow. Each spinner comes with two heavy-
duty fiberglass poles and a ground stake.
Army
Being an Army Veteran enjoy having Army decorations in my yard. The triple spinner is a great piece. When the wind blows it is a pleasure to watch it change direction and spin around. We enjoy the spinner very much.