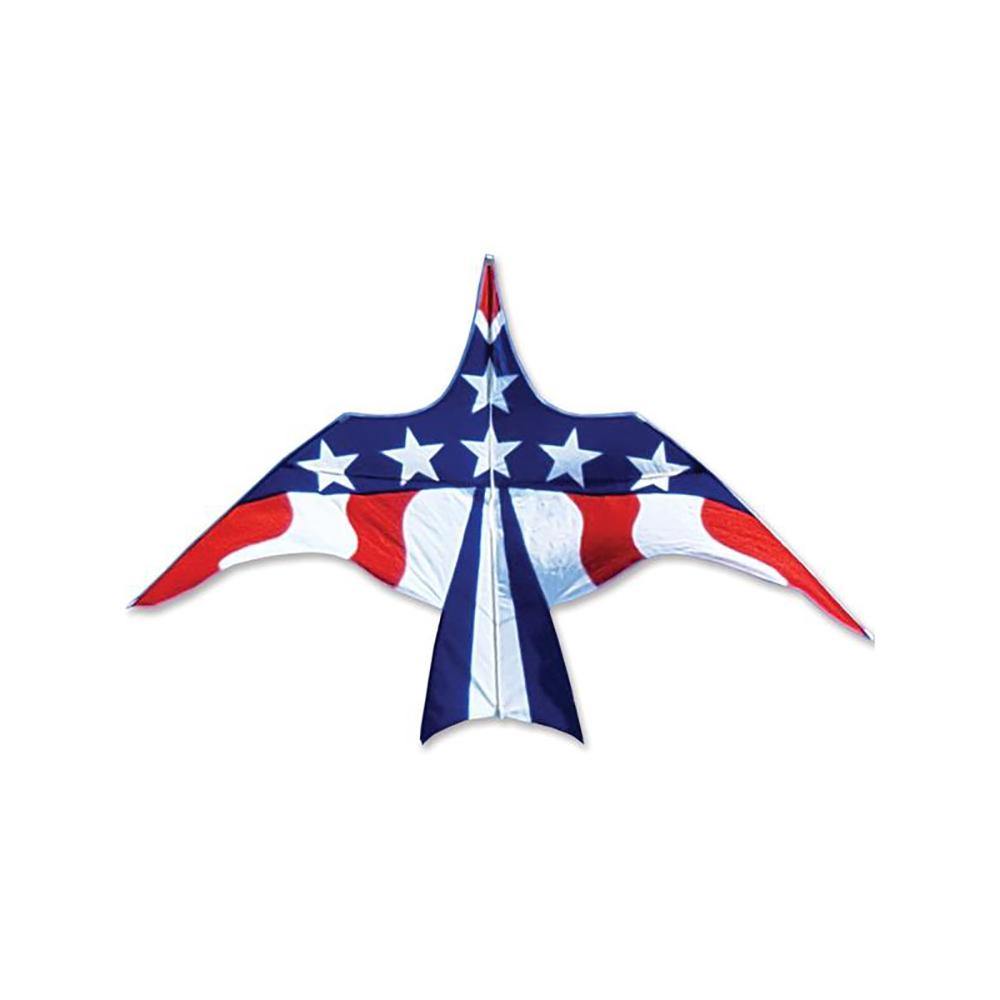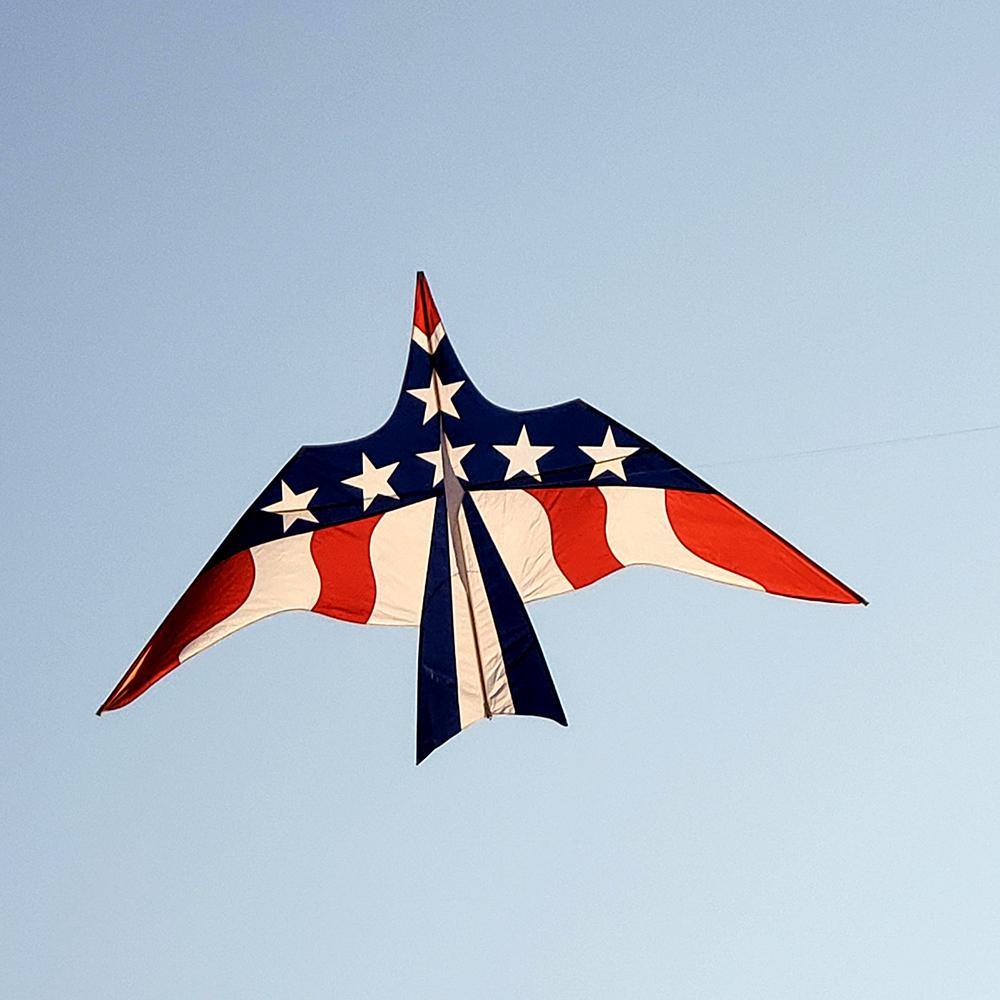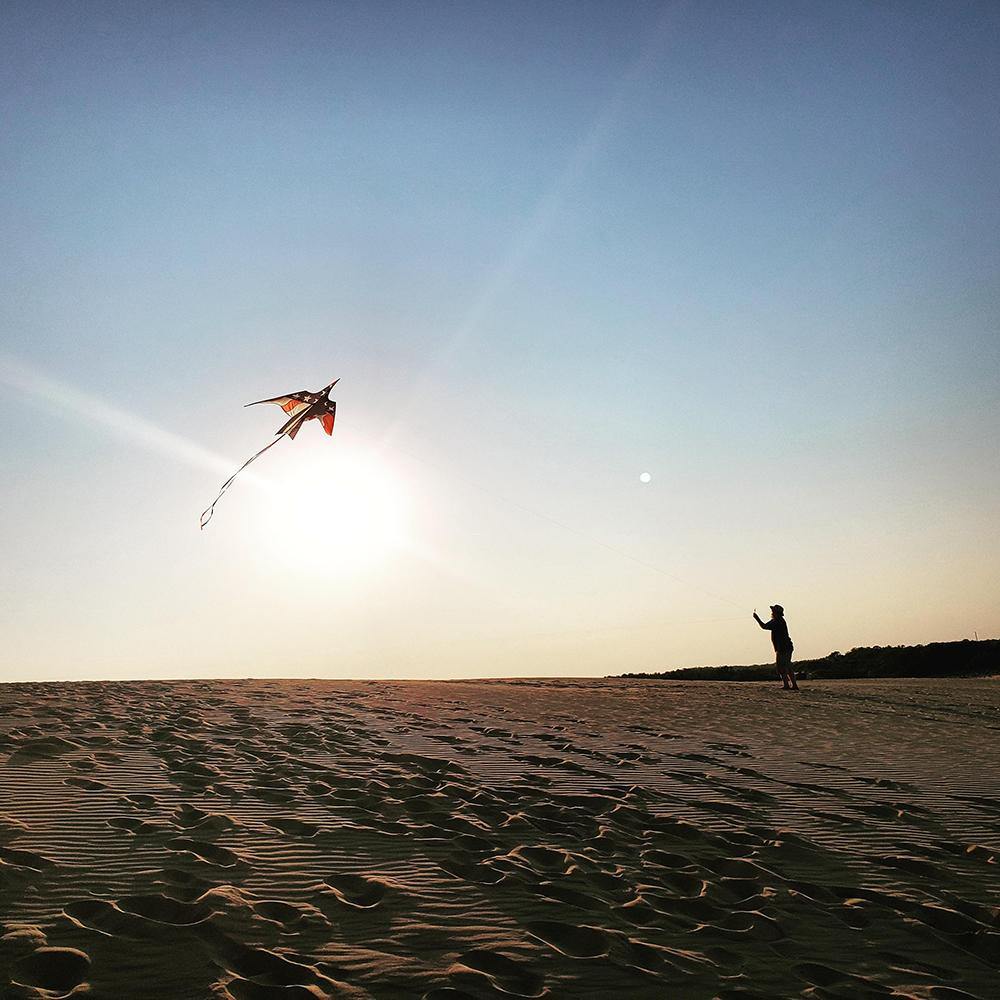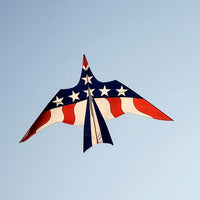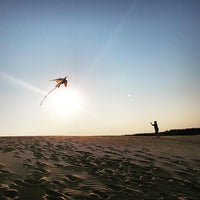 Thunderbird Kite - 11.5 ft. Patriotic
The Thunderbird deltas are very stable fliers in a wide wind range. Sporting some very colorful printed graphics, the Thunderbird has a beautiful bird-like shape and is easy to fly for both children and adults.


Size (W X L): 138 x 81 in. /350.5 x 206 cm.
Wind Range: 6 ~ 16 mph
Fabric: Ripstop Polyester
Frame: Fiberglass
Line:
Includes 200 ft. 130 lb. Test Line & Winder (We recommend
upgrading the line
for flying in high winds)
Case:
Fabric case with color hang tags
Superb service
Will order again. Will be flying Memorial Day weekend!
Surprisingly Easy to fly
I was skeptical about this large flyer, put it together and was up in less than 10 minutes! Sunset at the athletic fields was a joy with kids and interested spectators.
We're glad to hear that! Large kites are notorious for drawing a crowd wherever they are launched.
Patriotic Eagle
I love it. It flies well. In higher winds, it's wings flap in the breeze. I'm happy I added this kite to my collection.
Large kite
The kite went together smoothly and the kite went straight up into the air. The only issue that I observed was the kite flaps in the air like a bird. I don't know if this is normal.?? The kite had substantial pull. I also purchased a longer tail for the kite. I received many compliments
Hi and thanks for the review and photo/video! Glad you are enjoying your new kite.
To answer you concern about the kite 'flapping' yes, it is meant to do this! Large kites like this, especially in this delta triangle type shape, the design is made so the kite flexes and bends a bit with the wind to give it some give. That is perfectly normal! :) This generally happens when the string is tugged on, or big gusts come through but it should not effect the flight!
Happy flying!!