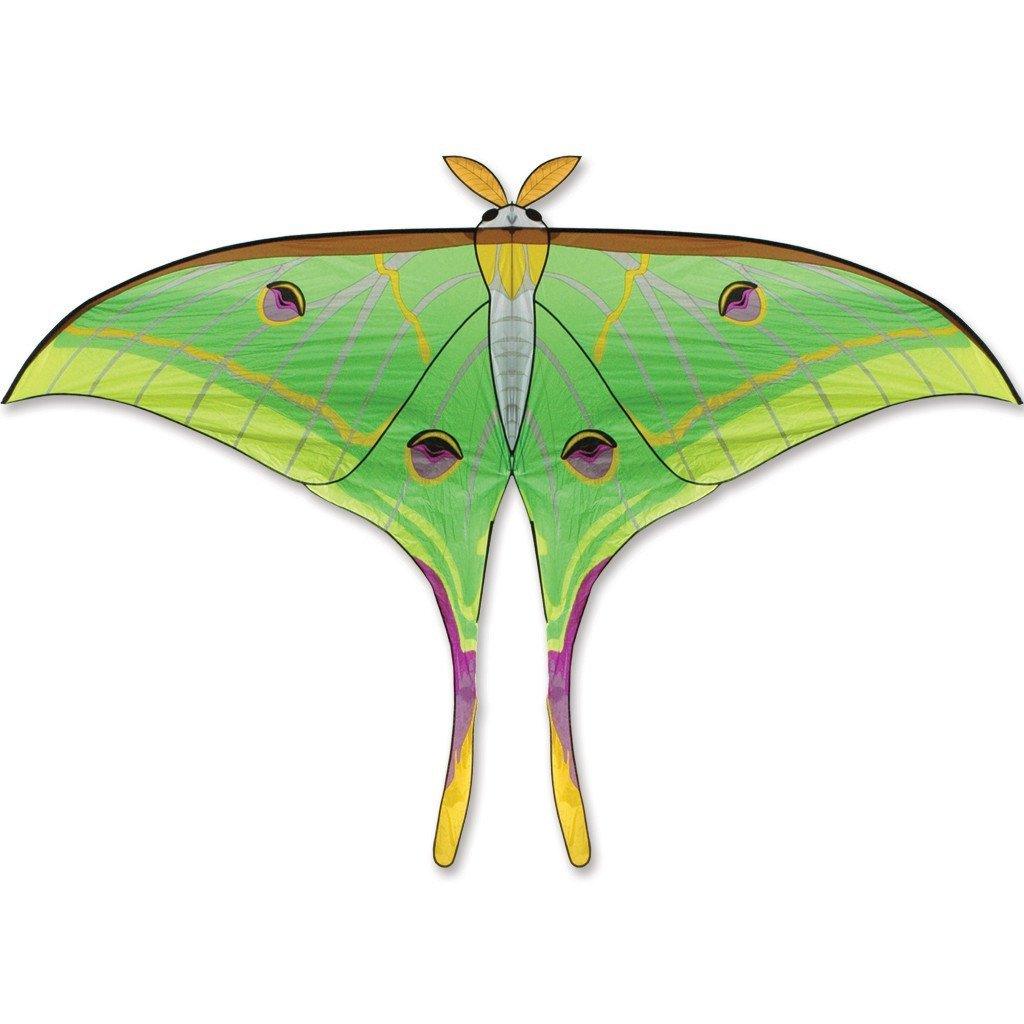 The Luna Moth has been designed by Carsten Domann for the Premier Collections Speciality Kites. The Luna Moth Kite has a magical color and this kite is a real eye-catcher. Add the Luna Moth kite to your speciality kite collection and have one of the most unique kites we have ever seen.
Skill Level: Beginner to Intermediate
Kite Size: 140" W x 102" L
Wind Range: 5-12 mph
Frame: Carbon 
Fabric: Ripstop Nylon
Recommended Line: 150 lb test line recommended (kite line is NOT included)
This kite is just what i was looking for. Its large but lightweight!
I have purchased several lage dazzling kites in the past but some require much more wind to get them aloft.
This kite although being over ten feet is on the scale at just 5.2lb and has the surface to lift it in just about any breeze.
Much more time in the air!
An awesome kite! but a devil to assemble
Incredible, beautiful and graceful to fly, but a devil to assemble. There is so much tension in the rods, you feel like something will snap or break. Once you get it assembled, it won't disappoint!