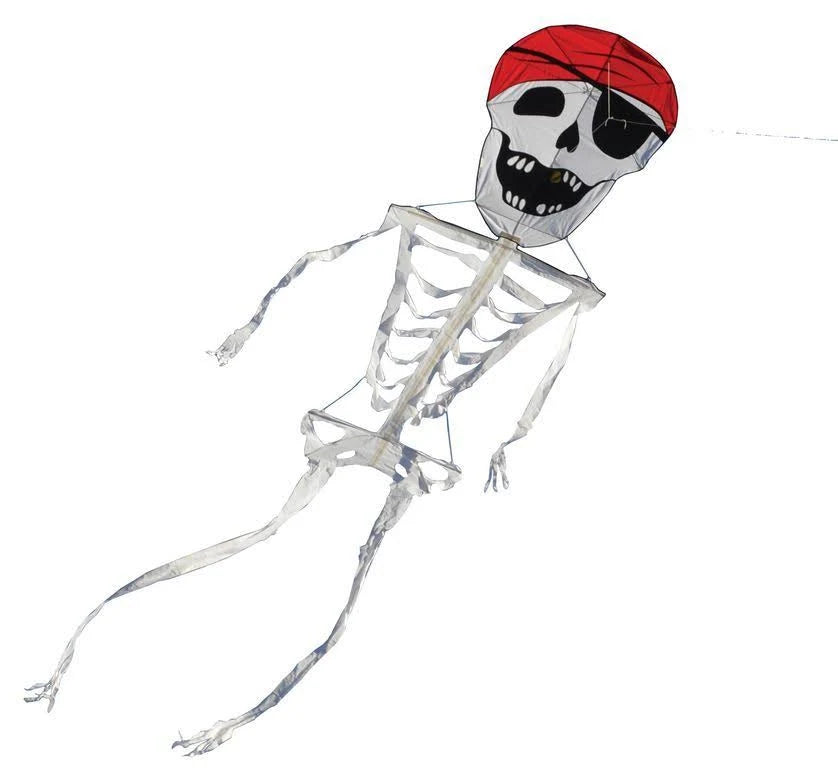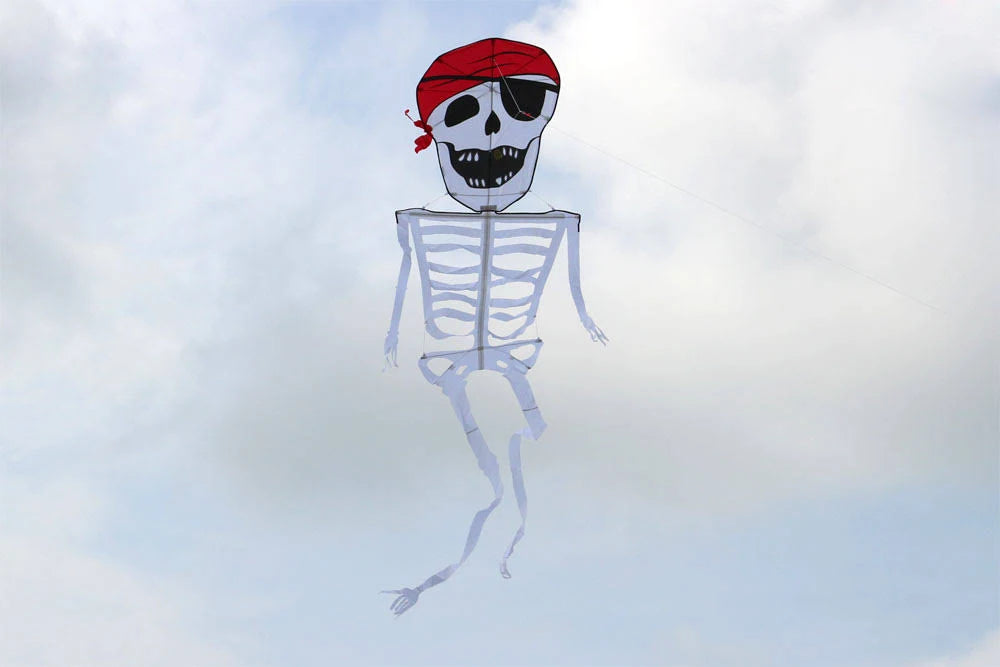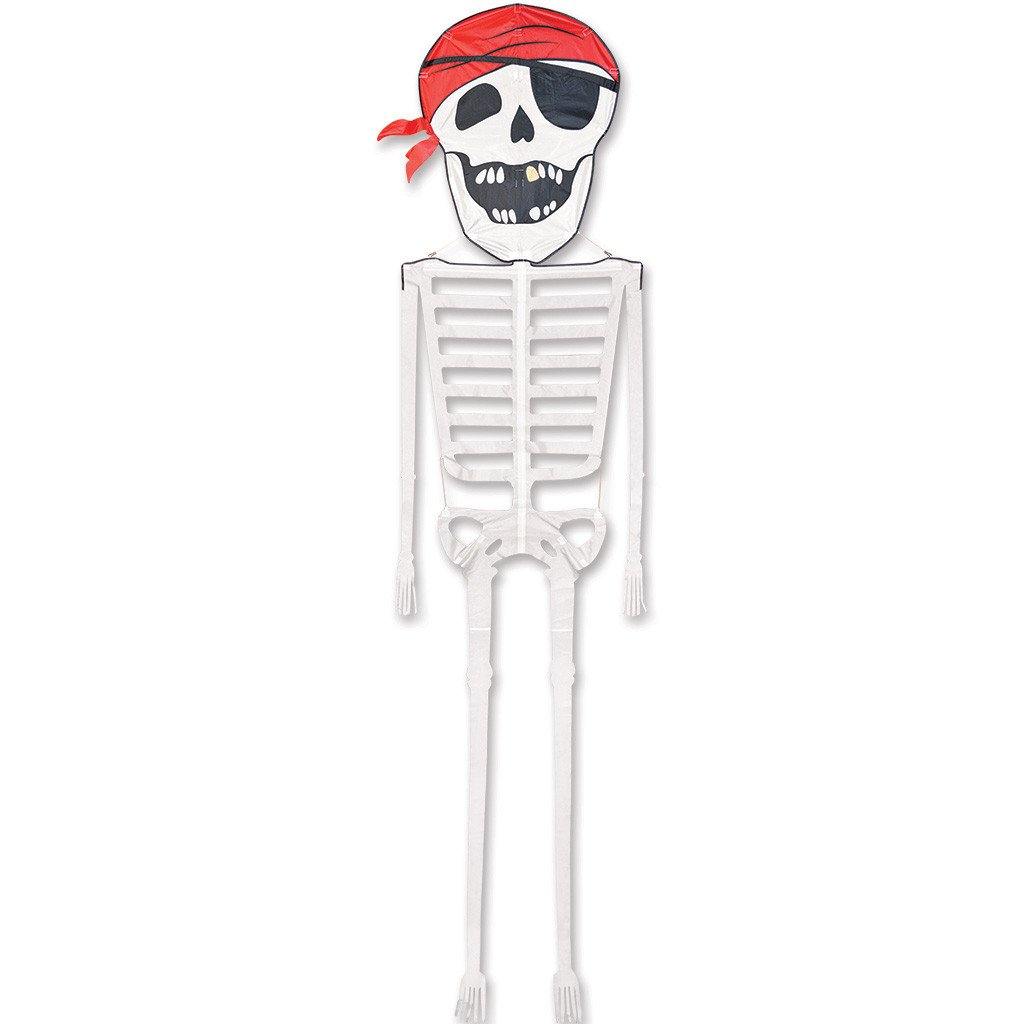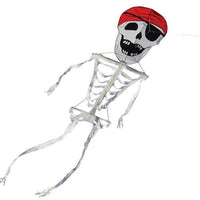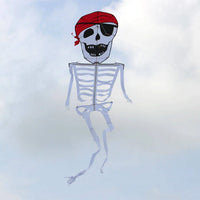 21 Foot Pirate Skeleton Kite
No bones about it. Spectacular, head-turning and available in two sizes, the Skeleton kite is one of the most stunning aerial wonders Premier has made to date. Designed by master kite designer Daryl Yeh, this "full body" kite is easy to fly in winds from 6 to 17 mph. But when you get them in a breezy sweet spot of about 7 to 8 mph, their hips sway in the sky in a delightful dance!
Skill Level: Beginner
Kite Size: 21' L x 58" W
Wind Range: 6 - 14 mph
Fabric: Polyester
Frame: Fiberglass
Recommended Line: 150 lb. test line recommended (kite line is NOT included)
21 Foot Gold Tooth
This thing is really cool kite to look at. It draws a lot of attention at the beach by all who go by. Very well made kite and for the money and size is a deal. Comes with nice storage bag as well. First time putting it together you may want to assemble inside house out of the wind just to get an idea where everything goes. Second time gets easier once you know. If I know the wind is going to be under 12 mph I drop the line down to 115. It does very well on this in lighter winds. I have two of these and fly a 11 foot Ghost in the middle. In 3 kite bags and 3 sand anchors you have a nice beach show going on with very little weight to drag out on the beach. My suggestion if you want it buy it, you won't regret it.
Long time coming
Got lost, and had to contact and complain, but finally got the 21ft pirate skeleton. In the meantime while I waited I ordered it from a different kite company and got it right away. Finally it came from Kittyhawk also.
Now I have 2 of the 21 ft pirate skeleton kites, and I love them!
I'm going to put one on a 22ft pole to fly for Halloween at my home.the other to fly at the beach. Like I said I love them. They are well made and easy to put together