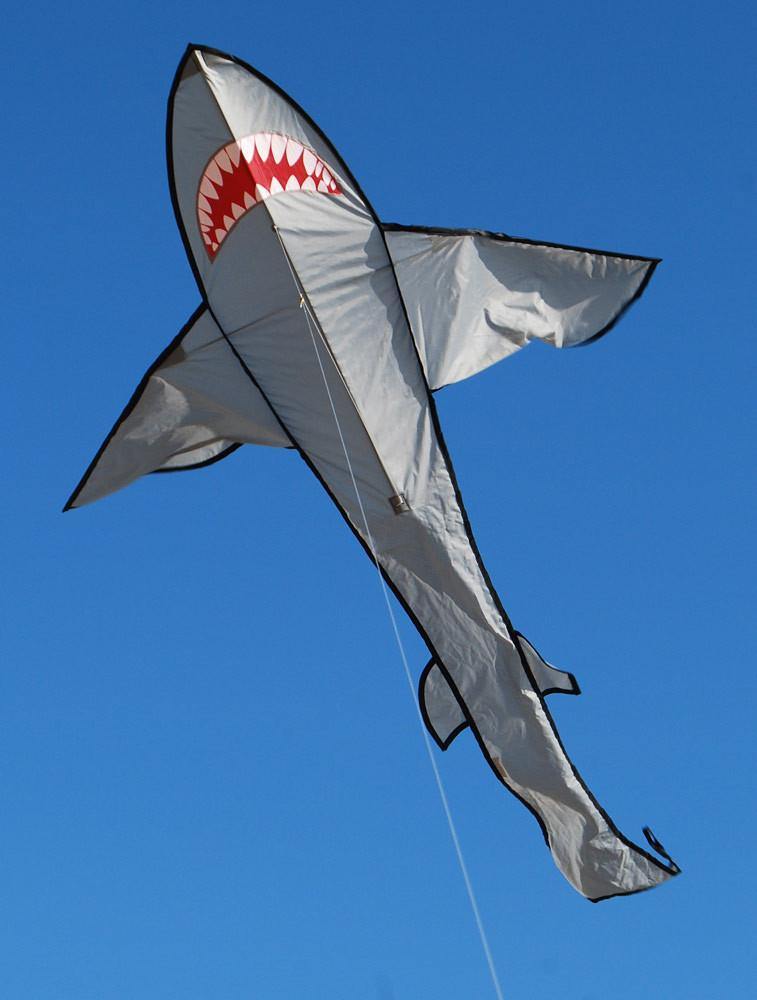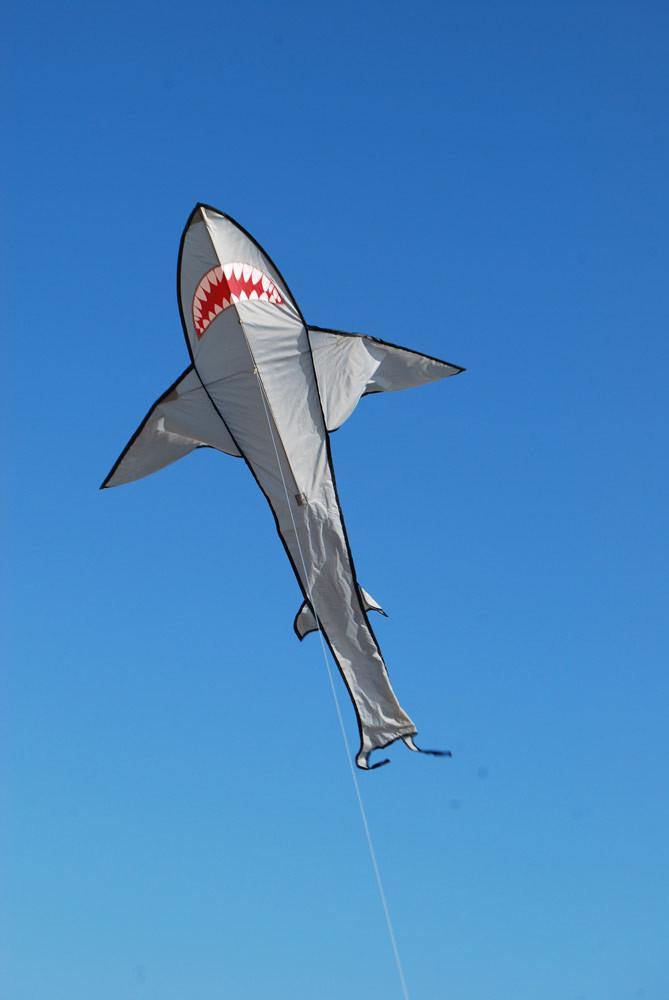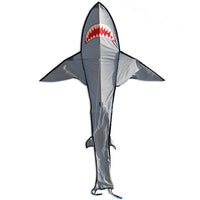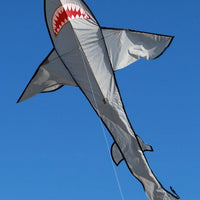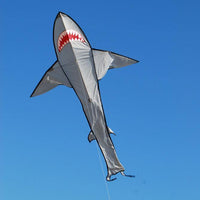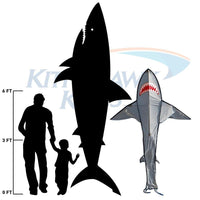 7 Foot Grey Shark Kite - Custom KHK Color
The coloring of this kite is EXCLUSIVE to Kitty Hawk Kites!
Premier's Shark Kites are the only shark kites on the market that feature "the magic wand" that keeps the sharks head curved in flight for a more ominous predator silhouette in the sky. Our Grey 7ft. Shark is known for its superior stability in a wide variety of winds. Durable rip-stop polyester and resilient fiberglass frame. Easy to fly and recommended for beginners. Complete with line and handle-winder. Kites are great for almost any age or skill level and make cool room decorations when not flying through the skies!
Skill Level: Beginner
Size (W X L): 55" x 83" L
Wind Range: 5 - 18 mph
Fabric: Polyester
Frame: Fiberglass/Wood
Line: Includes 300 ft. 30 lb. Test Line on handle
Easy to fly. My grandson enjoyed
Very nice kite, flys well in ocean breezes.
Great kite
Bought the kite as a gift for my oldest grandson. The design and kite itself was a big hit. Keep up the great work and service.
The shark kite flew really well and consistently in an 11 mph breeze. It didnt want to come down when the line was almost completely in.
Challenging kite for little ones
My grand kids love this kite. However, it is a little difficult to keep it high in the air. Continuous tugging to keep it aloft. Flew it in 10 mile an hour winds today and it was not as easy as some of the other kites that we've flown. Still, good value iand the kids do love to see it.