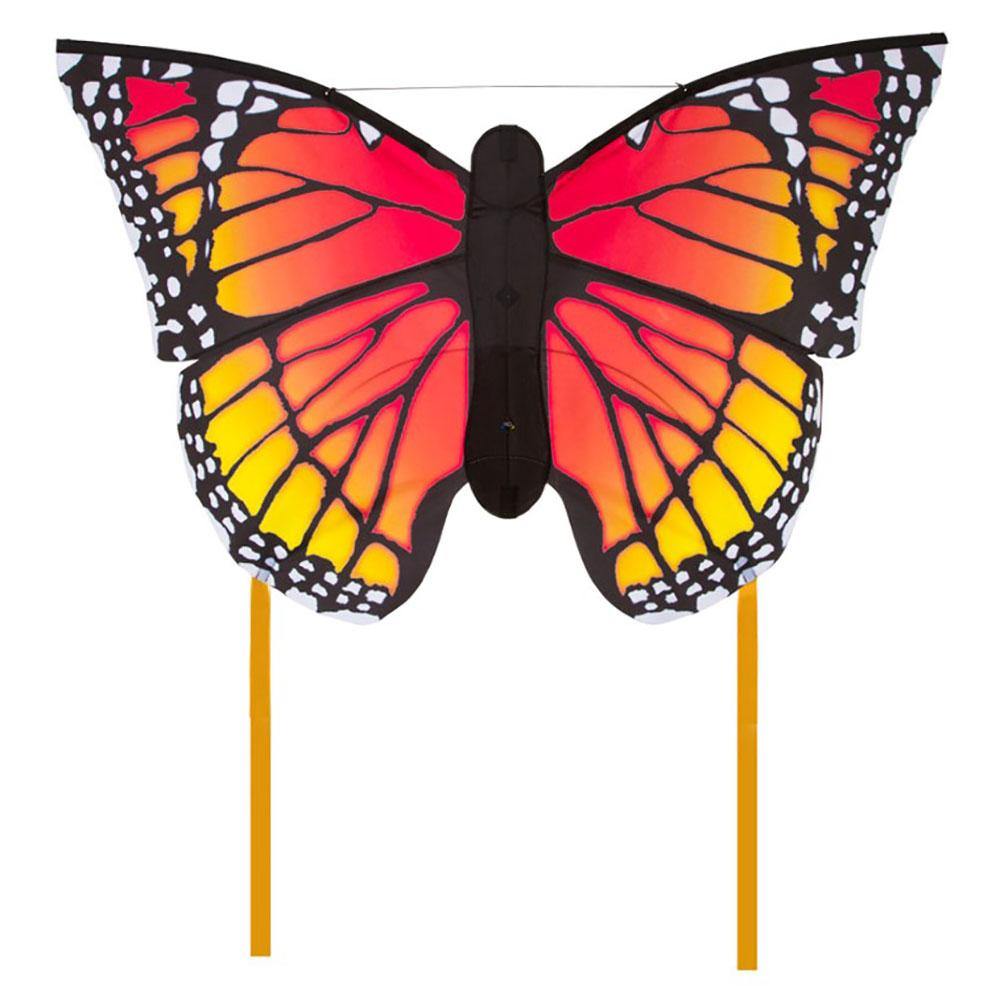 Large Monarch Butterfly Kite
These brightly coloured butterflies provide hours of great kite flying fun for young and old alike! On top of this they make great decorations on the walls or just hanging from the ceiling.

19.7 ft. streamer tails included (attached to kite)
Colorful kite that appeals to kids of all ages
New Easy Clip - easy "no knot" line attachment - No need to fuss with knots, just attach the easy clip onto the bridal point and your ready to fly.

Skill Level: Beginner (Age 5+)
Kite Size: 51" W x 31" H
Wind Range: 5-20 mph
Frame: Fiberglass
Fabric: Ripstop Polyester
Line: Includes 130 feet of 37 lb kite line on small spool
Nice Kite. Don't expect much from the line and winder.
This is a beautiful well made kite but I don't know why they bothered to include such a cheap line and winder. I would expect something like this included in a basic small diamond kite. I would buy it again and recommend to a friend though.
The dragon
Both kites were birthday gifts to my 2 granddaughters. The butterfly is meant for the 6 year old & will be given in February. I'm sure it is beautiful. My other 10 year old granddaughter is obsessed with dragons. She LOVED the kite & flew it the day she got it. The 10 year old also raises Monarchs & has declared their yard a Monarch sanctuary where the caterpillars feed on milk weed & then metamorphose into butterflies while she watches. That's why I knew they would both love the kites. We have been coming to Outer Banks for over 50 years from Ohio. These were not our first kites. Maybe next year the Avon shop will be renovated & open.
Forgot the Card
Great kite, but forgot the card which considerably diminished the gravitas of the gift
Kite Exchange
My girlfriend decoded different kite, so we are doing an exchange. Kirsten with customer service has been great! Thank you!