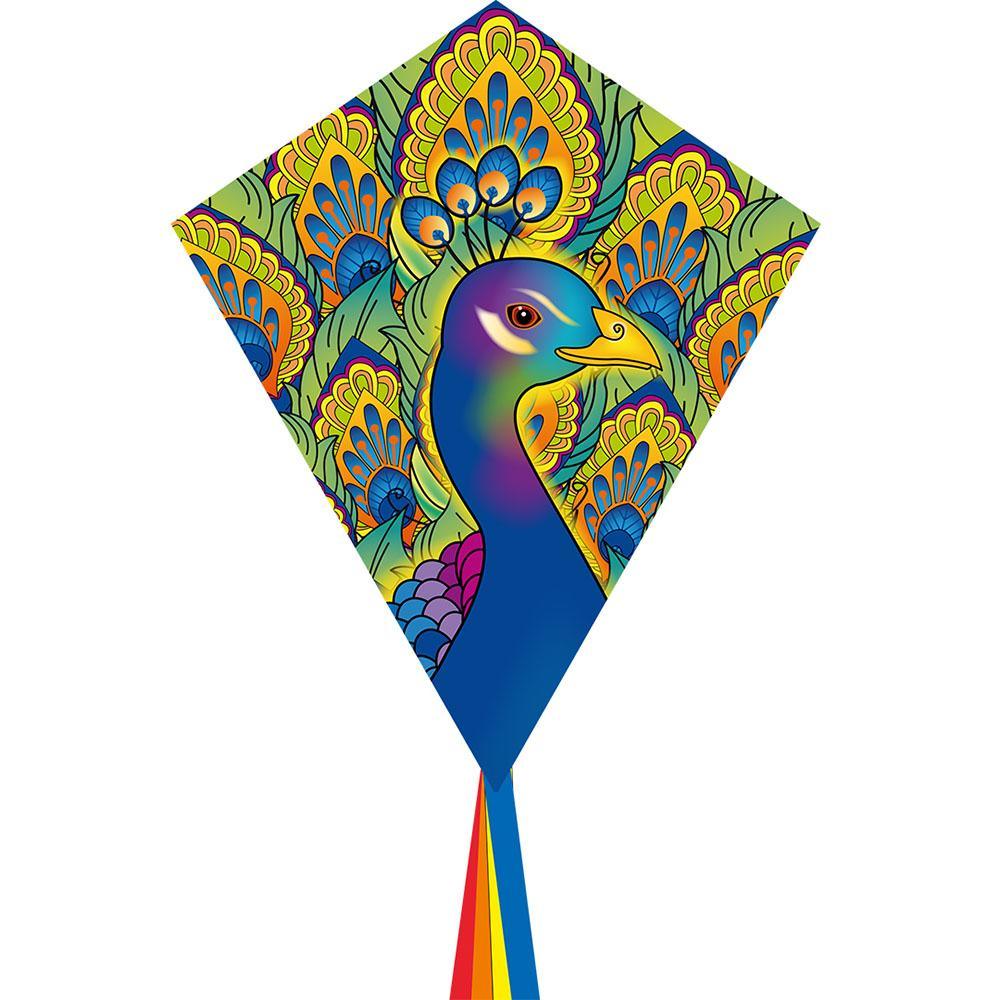 HQ's classic diamond kites are easy to assemble, easy to fly and come with beautiful graphics. All diamond kites come ready to fly including kite tail, handle and line.
Size: 27 in. x 27 in.
Wind Range: 4 - 24 MPH
Sail: Ripstop Polyester
Frame: Fiberglass
Includes: 200 ft. of line on a spool with a carry case.