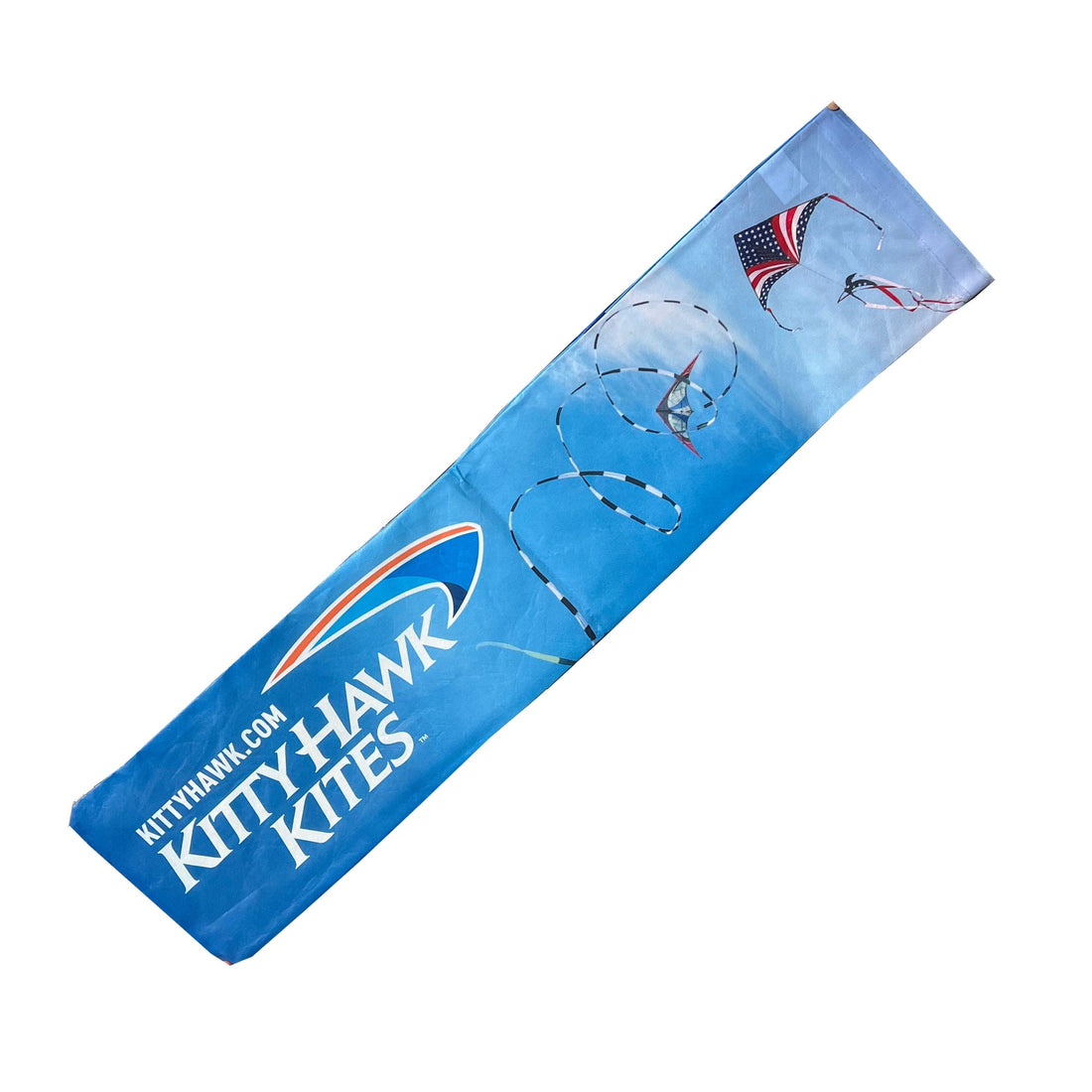 Every kite needs a place to go when you aren't flying. Store, protect, and carry your kites with this bag branded with the Kitty Hawk Kites logo. Velcro closure on one end with a shoulder strap.
Dimensions: 39" L x 9" W
Closes via extra-strong velcro
Canvas handle attachment 
Kitty hawk kites bag review
Got my sharp looking bag. Everything I want to grab and go fits nicely. The little loop is perfect for hanging it up.
But, let's talk about velcro. We know it work well. That small opening wants to grab everything going in or out.
Let me know when the velcro is replaced with a large tooth plastic zipper. And perhaps the bag could be another inch or so wider. I'll pay the up charge! Because it will say Kitty Hawk Kites on it.
All the best
Scott in Vero Beach
Handy Bag
I purchased one of these bags a few weeks ago and another very recently. It is a good sized sturdy item suitable for 2 or more kites, depending on size. It's made of heavy material and the Velcro closure and shoulder strap are handy. It's nice looking but not as flashy as bags supplied with some high end kites. It's a durable, utilitarian item suitable for protecting your expensive kites and their pretty bags. I highly recommend this item.
Blue KHK Kite Bag
Great purchase to add to the kite and reel birthday gift for my grandson. The price is VERY inexpensive! He can store his kite and reel in this bag and it is ready to go for his next adventure! The carry handle is a big plus!
Kite bag
Good inexpensive bag to hold extra kites when traveling out for kite flying.
gift
Birthday gif tfor Grandson