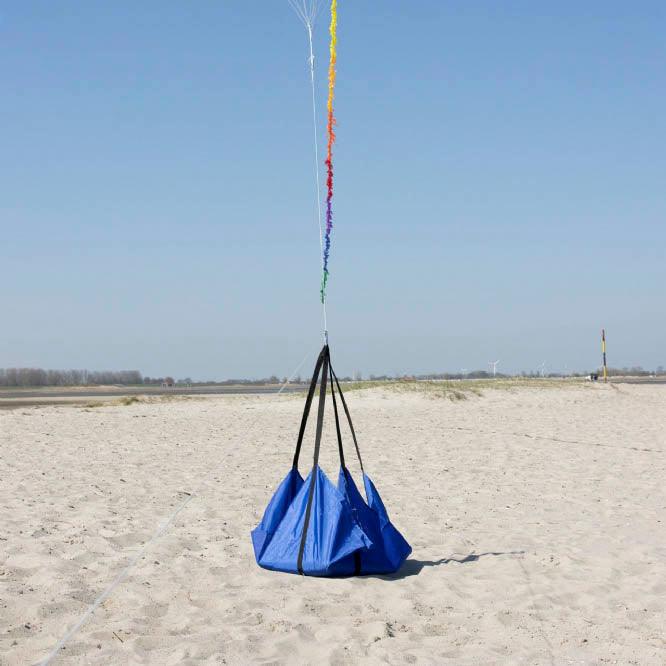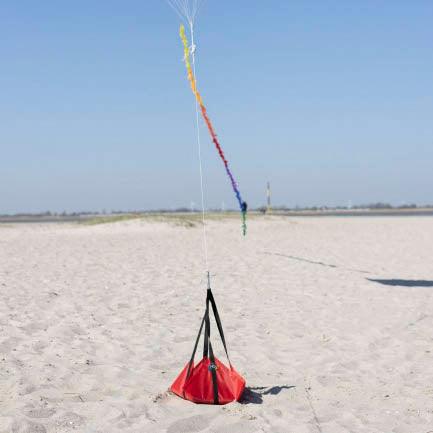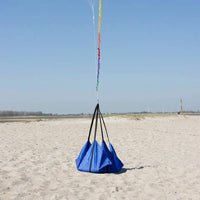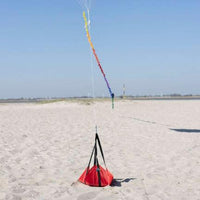 The best option for securing kites on the beach! Simply fill with sand to provide a secure holding point for your kites. Perfect for travel, folds up very small. 
Medium: 18"x18" - Ideal for Small Kites
Large: 37"x37" - Ideal for Medium Kites
Extra Large: 57"x57" - Ideal for Medium to Large Kites
"Little Big Red "
Like to fly the large lifters as well as setting a flying field
with small Parafoils. Just like the larger KHK sand anchors,
easy to pack and carry and are very efficient for what they are
designed to do. Fill with sand, dirt, rocks, run a carabiner through
all 4 loops, tie off line and your ready to go ! With stronger winds
its a good idea to partially bury your sand anchor. Have fun !