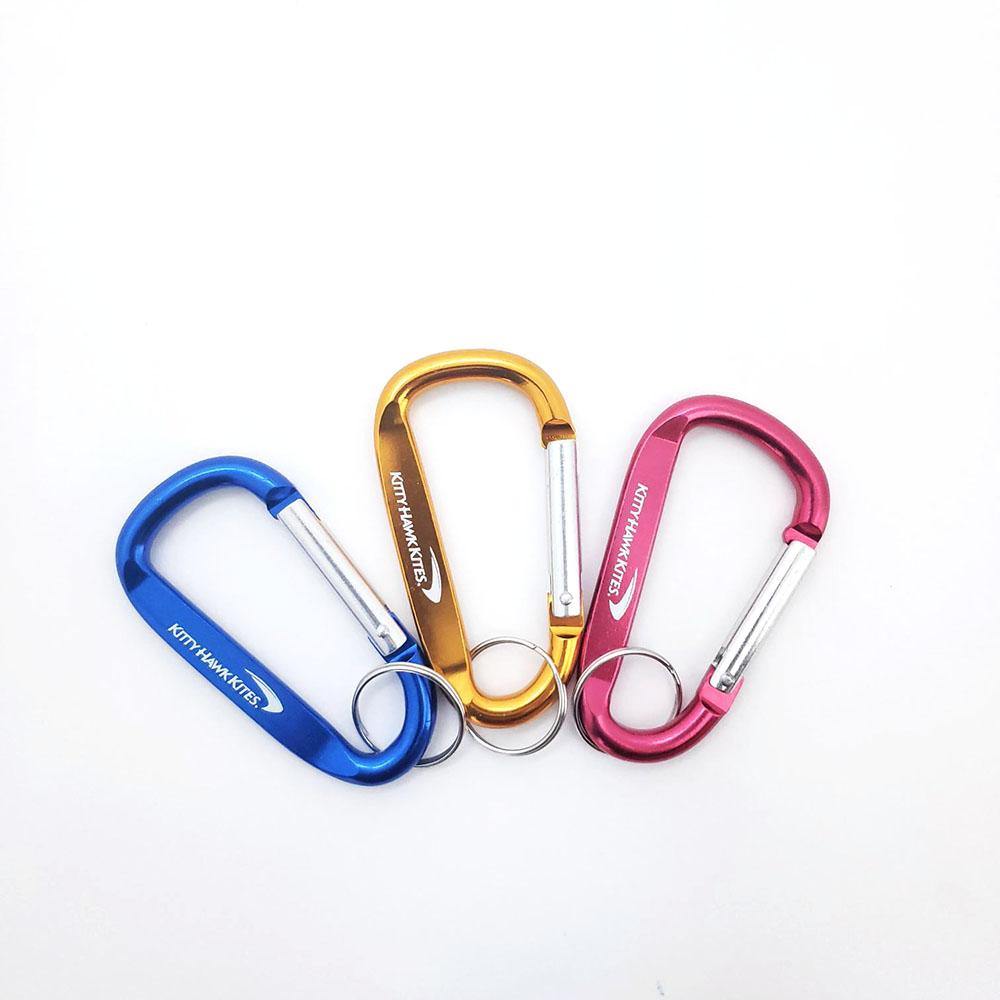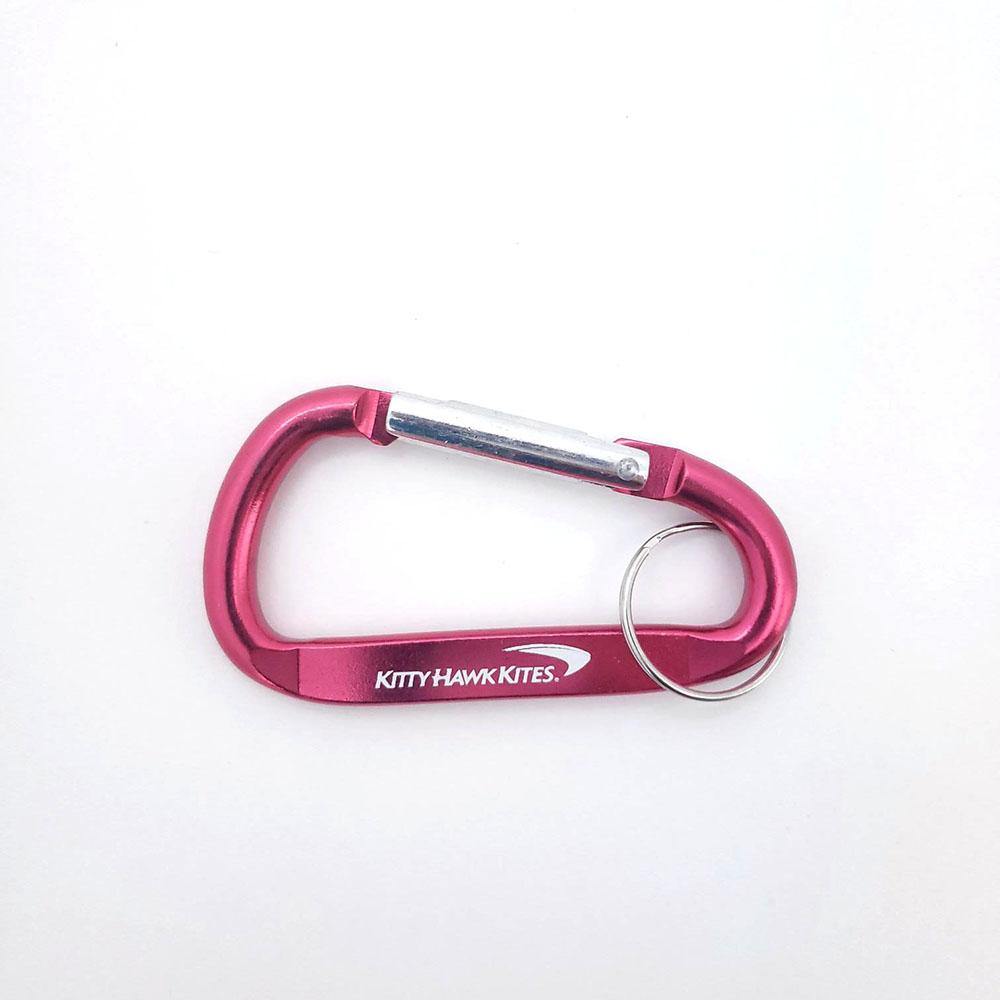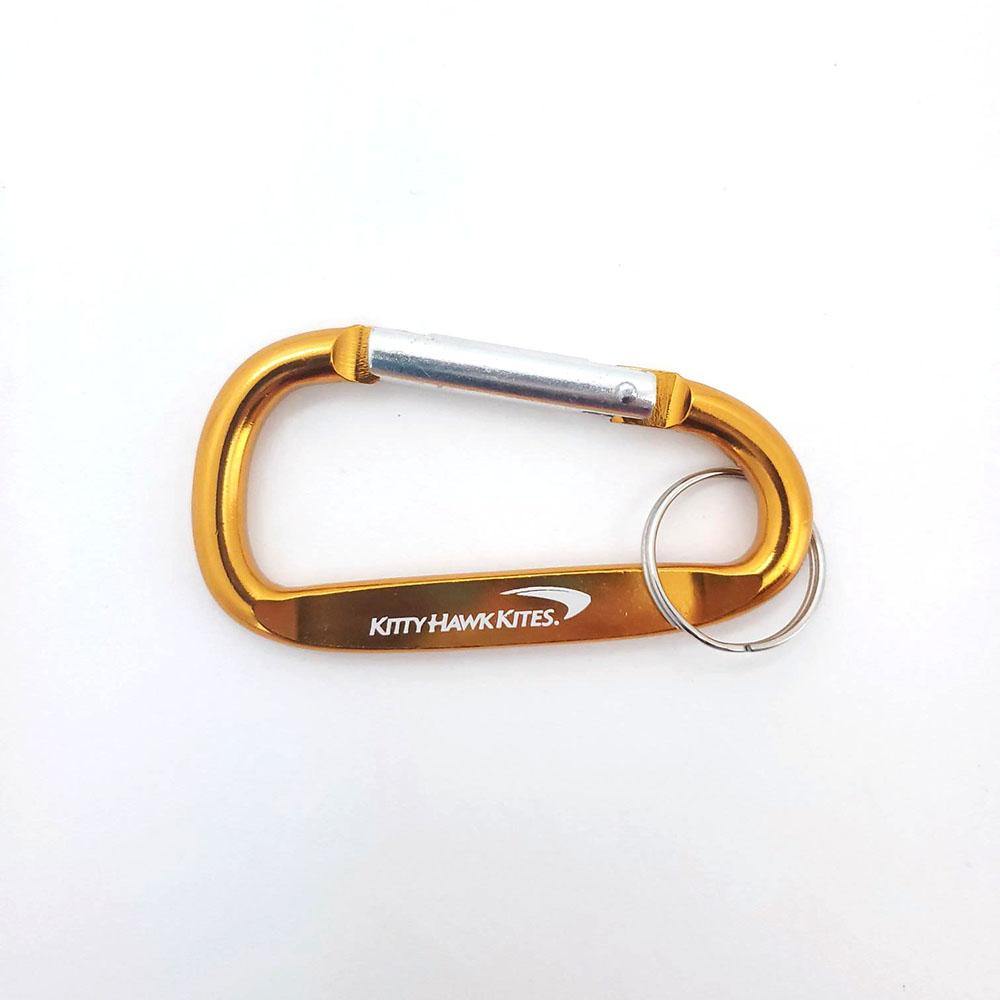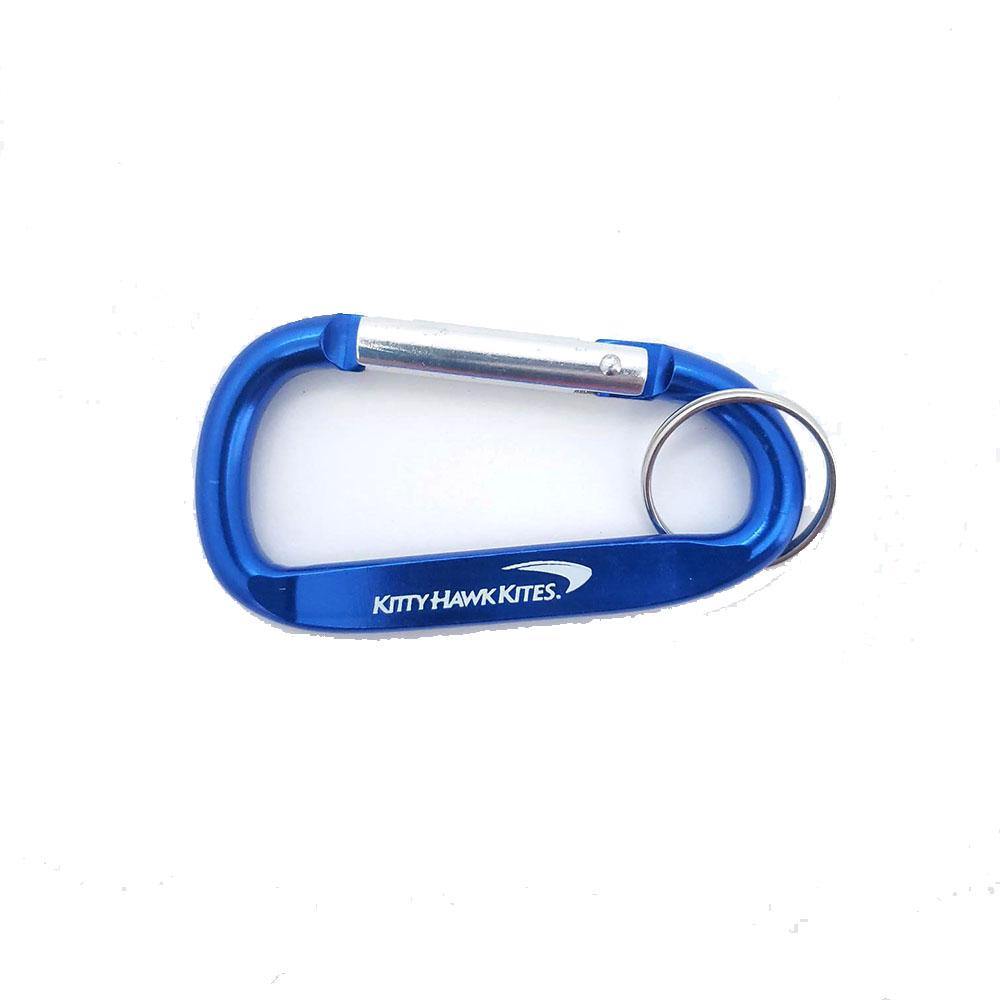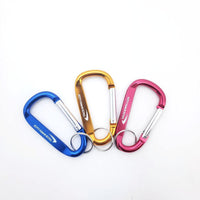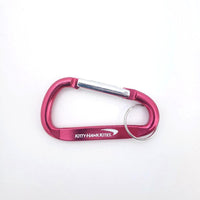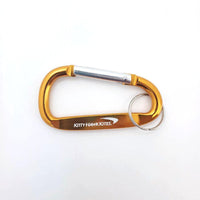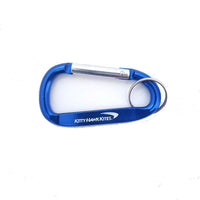 6" Aluminum KHK Carabiner
These are single carabiners, not a 3 pack. Colors are shipped at random. We do offer a bulk buy discount - please email orders@kittyhawk.com if looking to purchase in bulk. 
These 6" Aluminum carabiners feature Kitty Hawk Kites logo on the side, and are great to keep your kite accessories tidy. Remember, carabiners are always a benefit to have in those times where you need to walk your line down and you never have enough!
Don't know what walking your line down means? WELL, ever get your kite up really high and know it's going to take forever to reel in, or do you fly large kites that need to be anchored and it is simply impossible to reel them in?
You can get your kites down super fast in both scenarios by simply having a friend (or your anchor) hold onto your kite, clip your carabiner around your kite line, hold onto the bottom of the carabiner and walk towards the kite. The carabiner will slide down your kite line, pulling your kite down from the sky. At this point your friend can be reeling your kite down behind you as you walk, and for your larger kites you can get your kite down and now attach it from your kite line.
Be careful, if you walk too fast or on large kites the friction can cause the carabiner to become hot. With large kites we always recommend gloves.
Warning - not intended to be used as a climbing device.
This is more like what I think of as a 3" Carabiner. Its overall length is about 3 inches. The photo gives the impression that you will receive three (3). It is actually one (1) item. Other than that it is what you find in the grocery store at 3 for $4. Enjoy!
Major disappointment.
Silly me thought when they said 6" carabiner it would be somewhere close to 6 inches long not maybe 6 inches around. These things are the same size as other vendors advertise as a 3" carabiner and if I smile I can get 12 of them in assorted colors for less than what 3 would cost from KHK. My wife brought the same one home from work a while back that was a giveaway for employees to put their keys on etc. The only difference is it had her company name on it instead of the cute KHK logo. It is too small for my big hands to use for the intended purpose so the two I bought are going in the grand kid's toy box along with the one from Grandma.