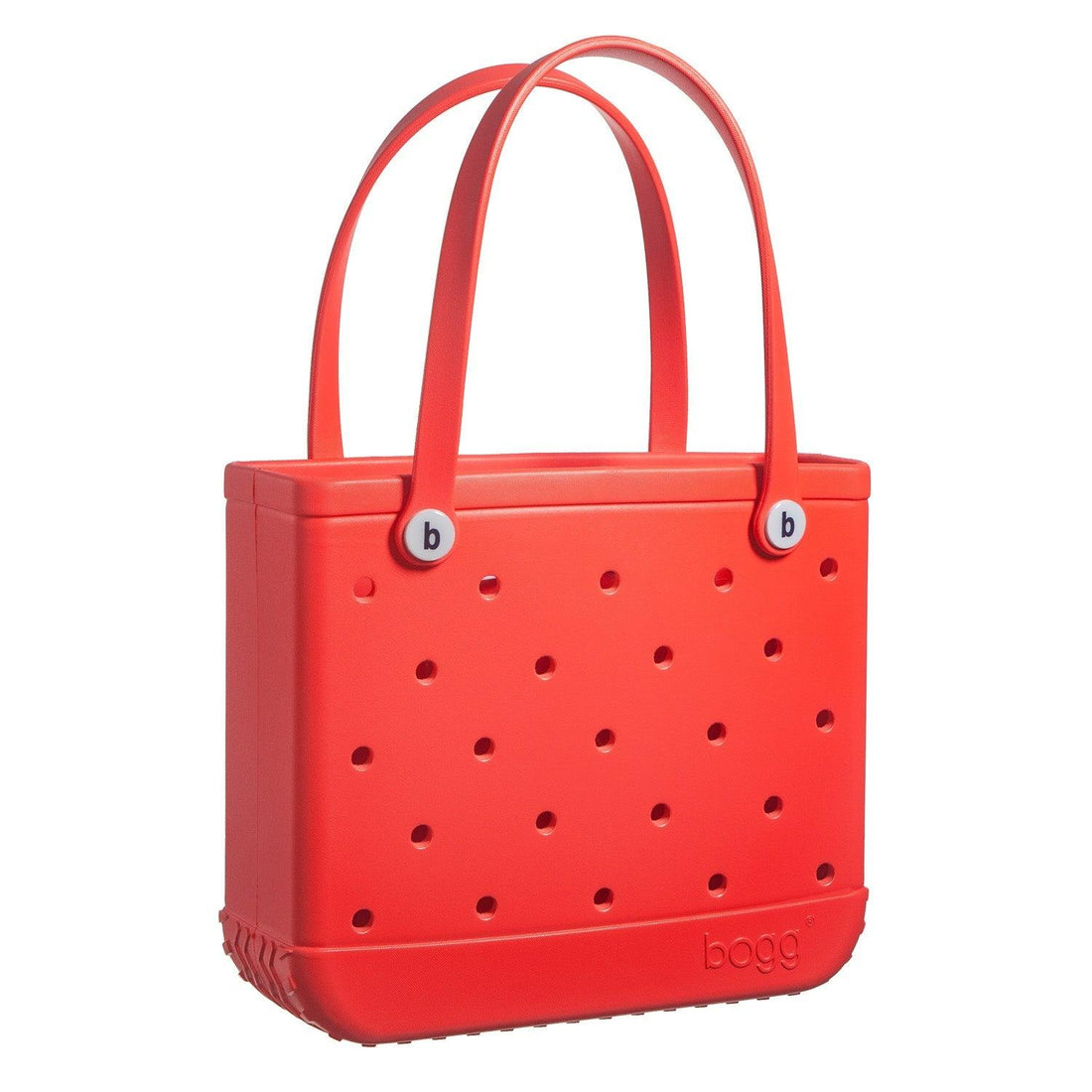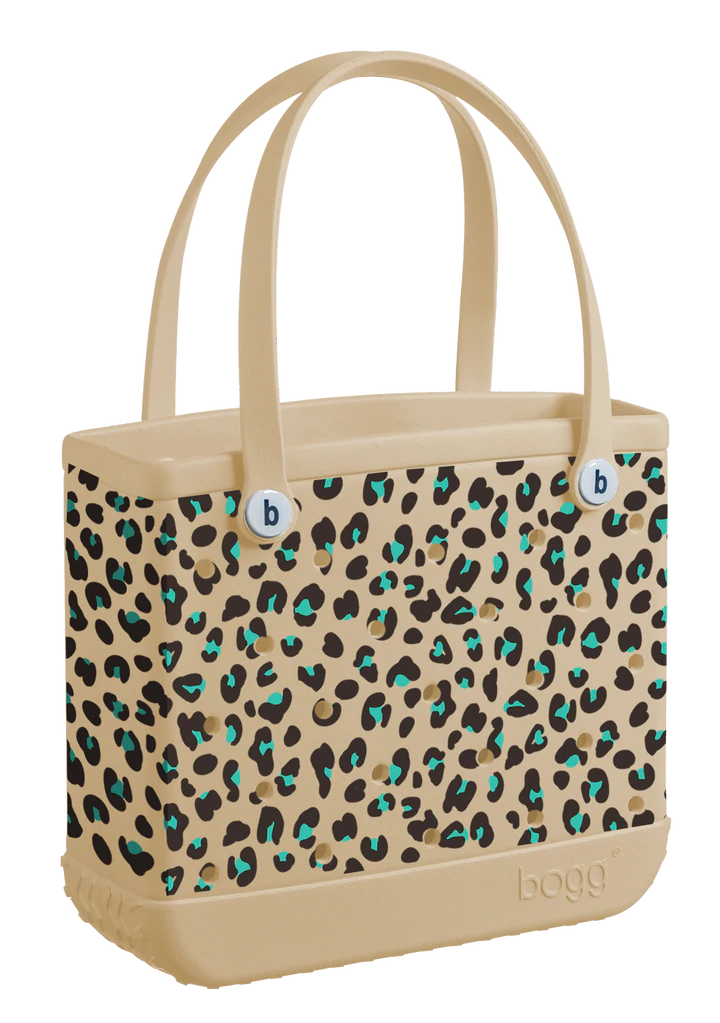 DUE TO SHIPPING SIZES WE ARE UNABLE TO OFFER FREE SHIPPING ON BOGG BAGS
Maybe Baby, but not very small!  Measuring in at a healthy 15x13x5.25, the Baby Bogg® Bag features everything you know and love about the Original Bogg® Bag, but in a smaller size.  Think individual use vs. family use:  It's washable, durable, stylish, customizable, and perfect for your next adventure! The tip-proof, ribbed bottom helps keep your Baby Bogg® Bag upright and ready to use.  
Each Baby Bogg® Bag comes with one clear insert bag with 2 white buttons on the back that snaps into the holes, anywhere inside or outside the bag, to keep smaller items in reach. The small insert bag measures 5" x 7" x .25" when flat but can open up to accommodate approximately 1.5 inches.  Suggested uses for the small insert: smaller cell phone, change, credit/store cards, id, chapstick.
The Baby Bogg Bag measures 15" x 13" x 5.25" and is available in many fun colors! 
Body: EVA
Baby Bogg Bag
thank you for my beautiful bag. It arrived in a few day and I am enjoying using it.
Patriotic Bogg Bags
First time ordering from this company so wasn't sure what to expect. Didn't know if I suddenly became victim to a fake website and my credit card would soon be traded on the black market…lol. Rest assured, totally legit company. Purchased 3 Patriotic baby Bogg Bags and received exactly what I ordered and shipping was fast! Bags were packaged perfectly. Would definitely purchase from this company again! I would give this company an A+
AWESOME BAG!!!
I purchased a Baby Bogg and a Large Bogg to use for travel and beach trips. It's perfect and I absolutely LOVE them!!!! I need one in every color!!!
Bogg Bag
This is a fabulous product! I am totally thrilled with the product and the great customer service. Keep it up, I will be back for more.