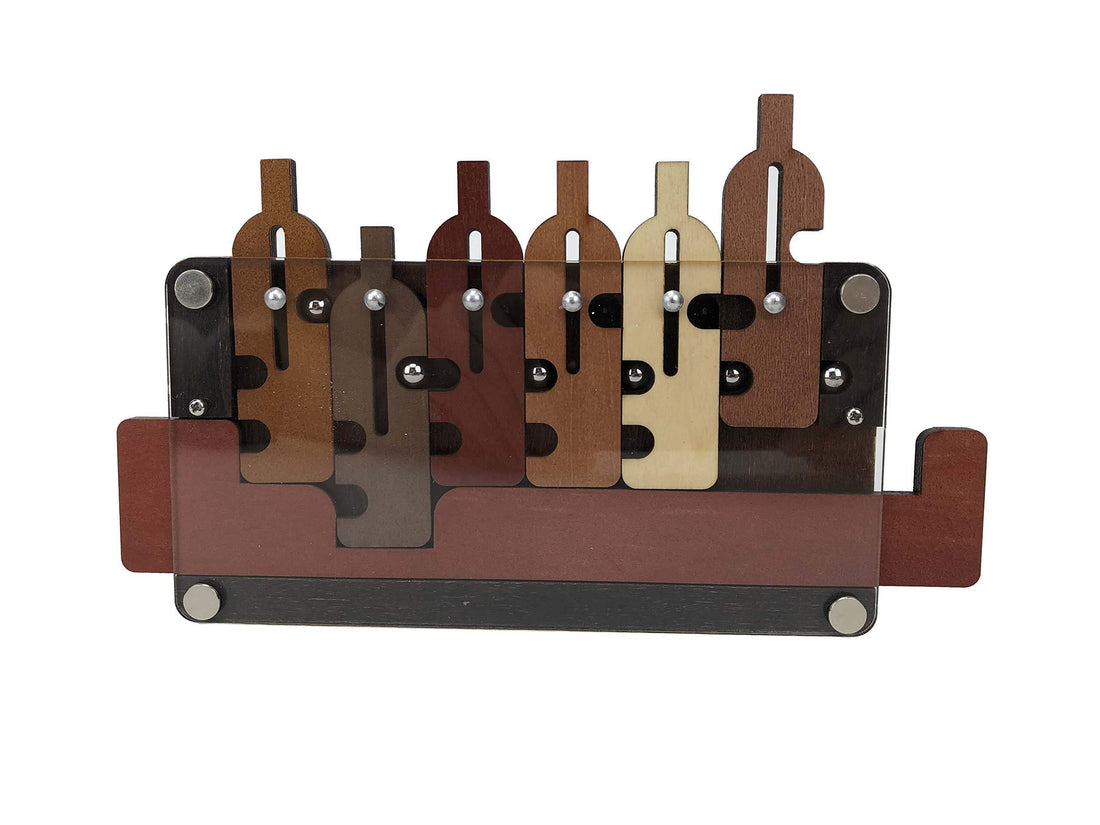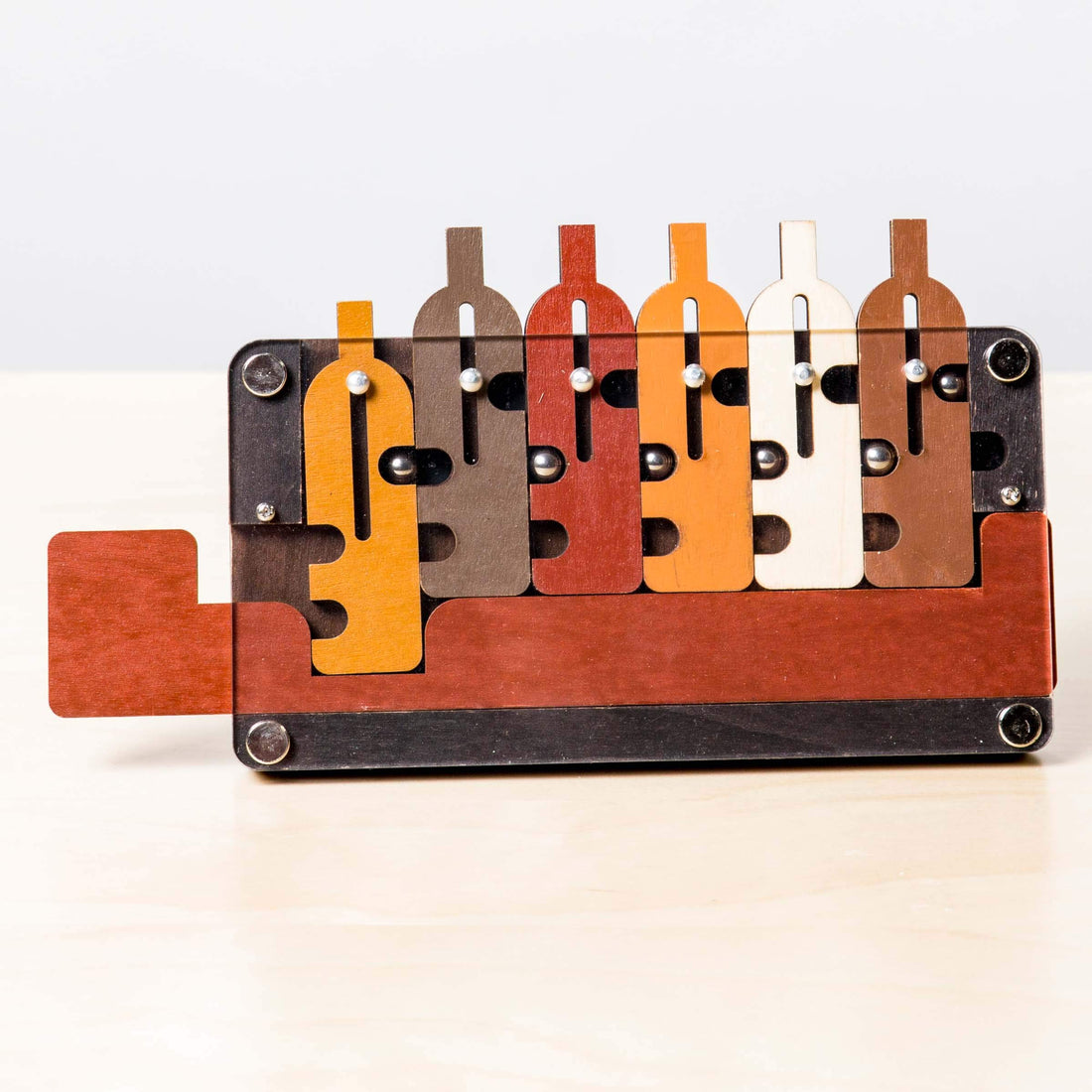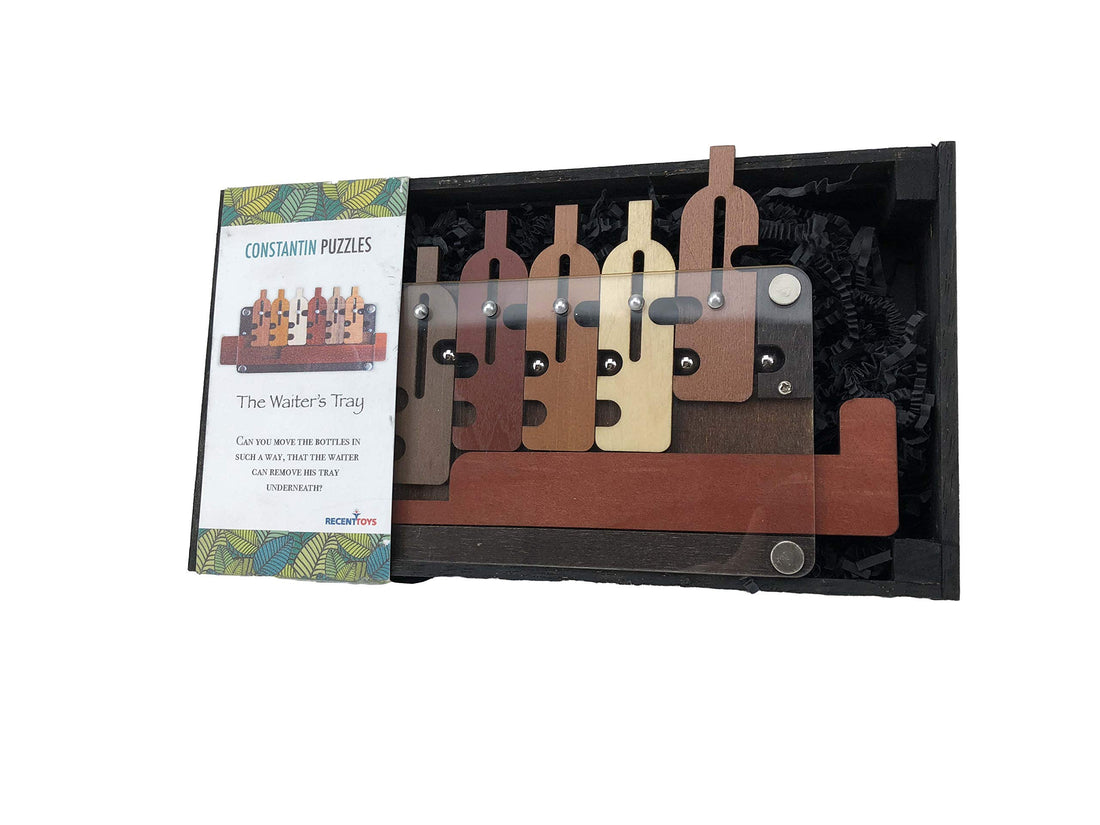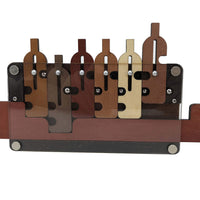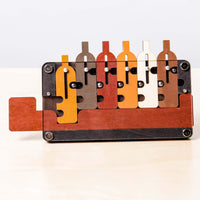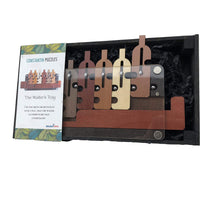 Waiter's Tray Wooden Puzzle
Can you move the bottles in such a way, that the waiter can remove his tray underneath?
You will need to move the bottles up and down to gradually slide out the tray. Bottles may need to be moved more than once and are sometimes locked till you move the balls holding them in place.
A challenging brain teaser puzzle for adults and children alike!
Display on your nightstand, shelf, or living room as a decorative conversation piece.
The perfect gift for the puzzle enthusiast in your life!
Waiter's tray - slide the bottles up and down until the tray at the bottom
slides all the way out.