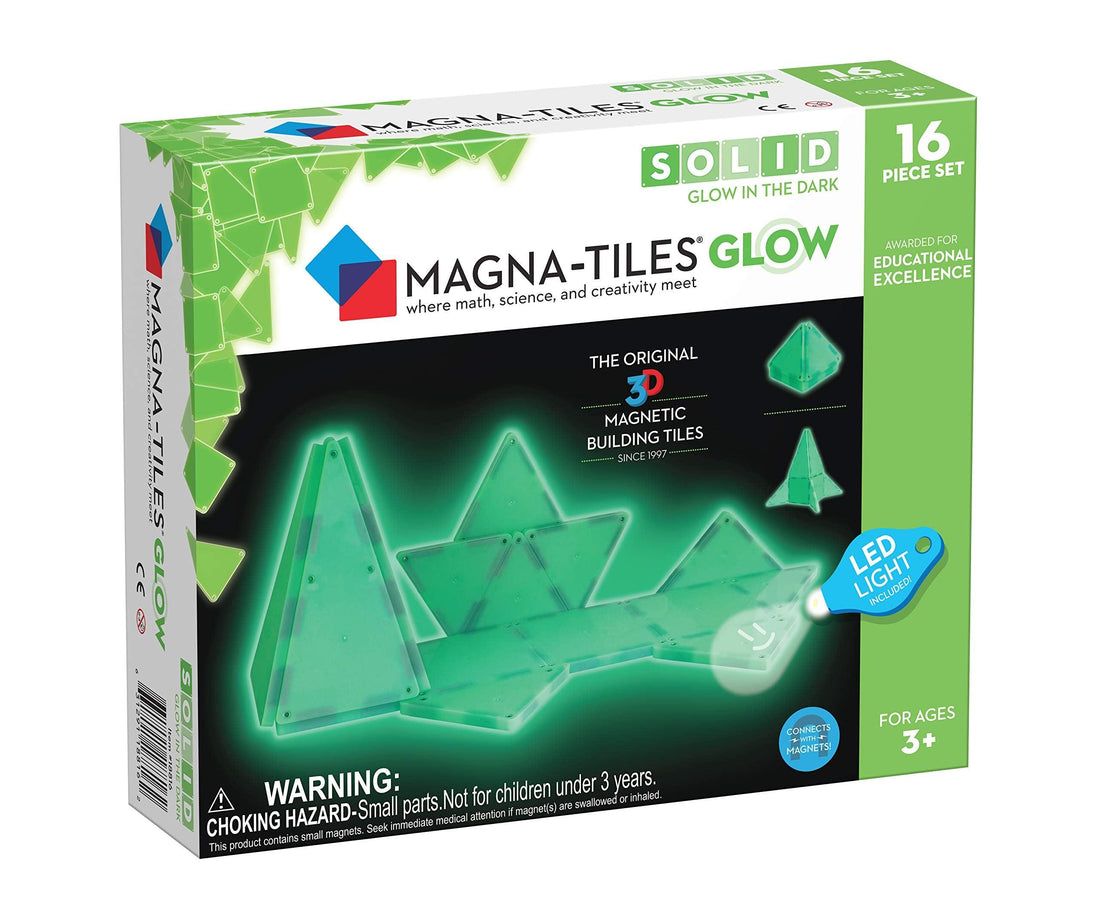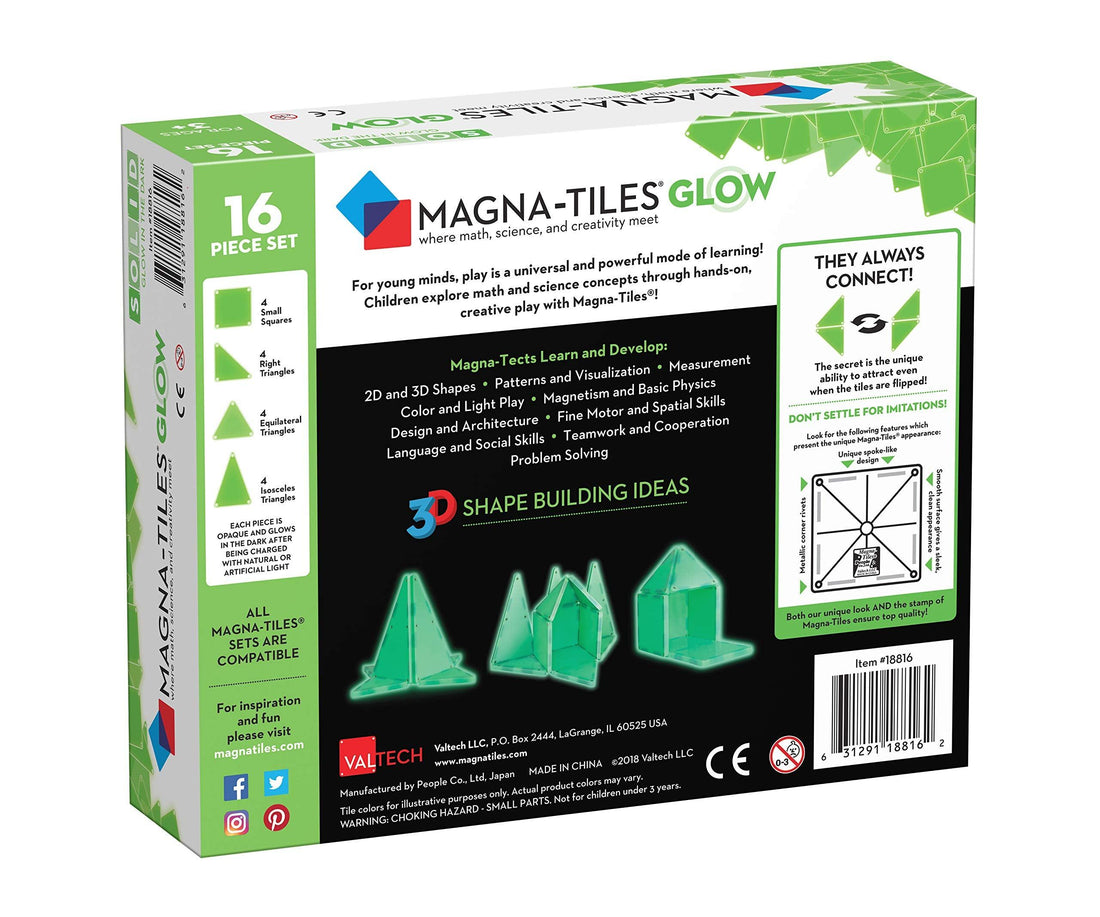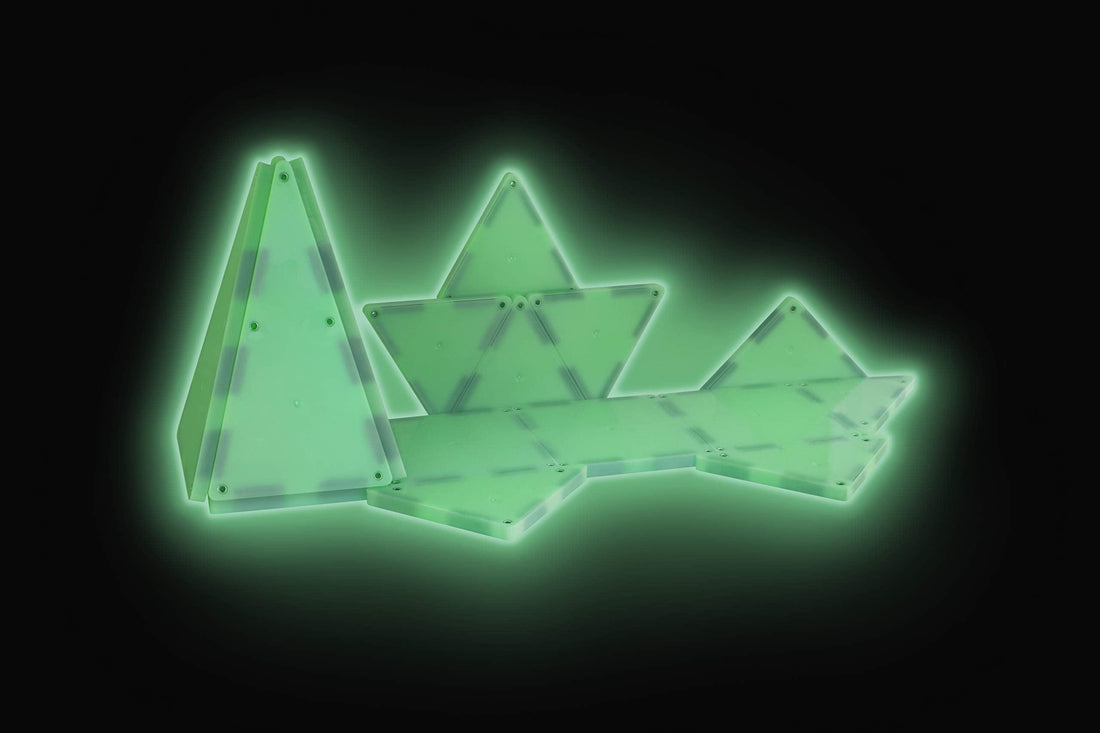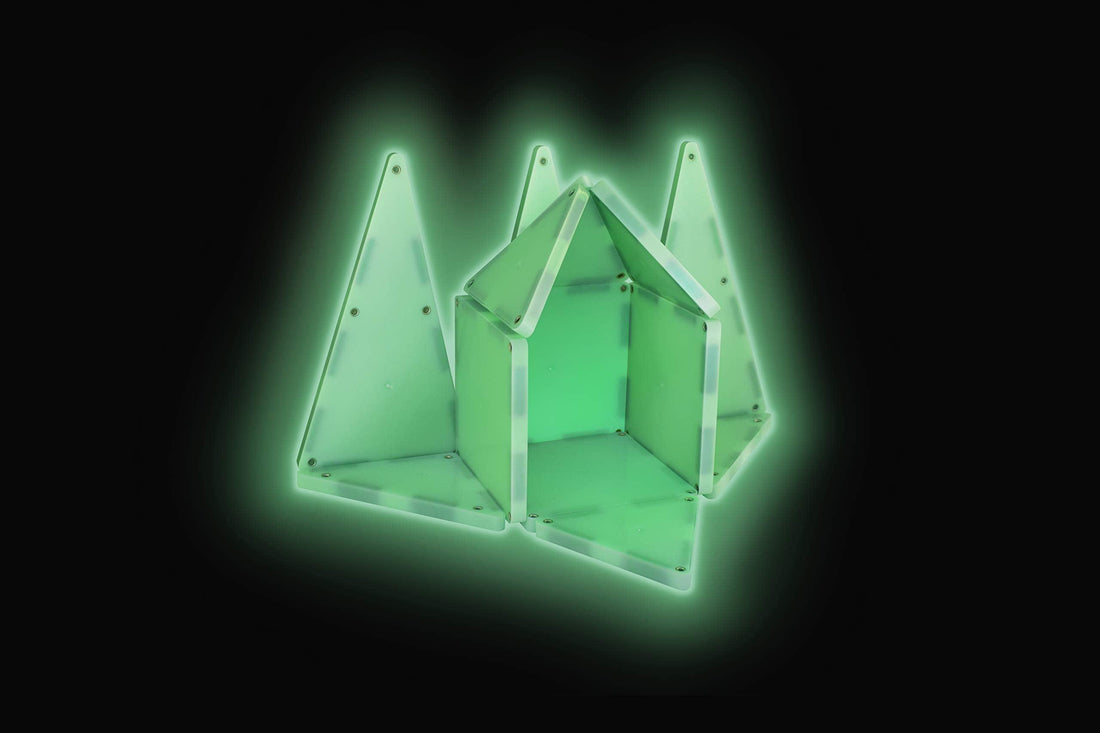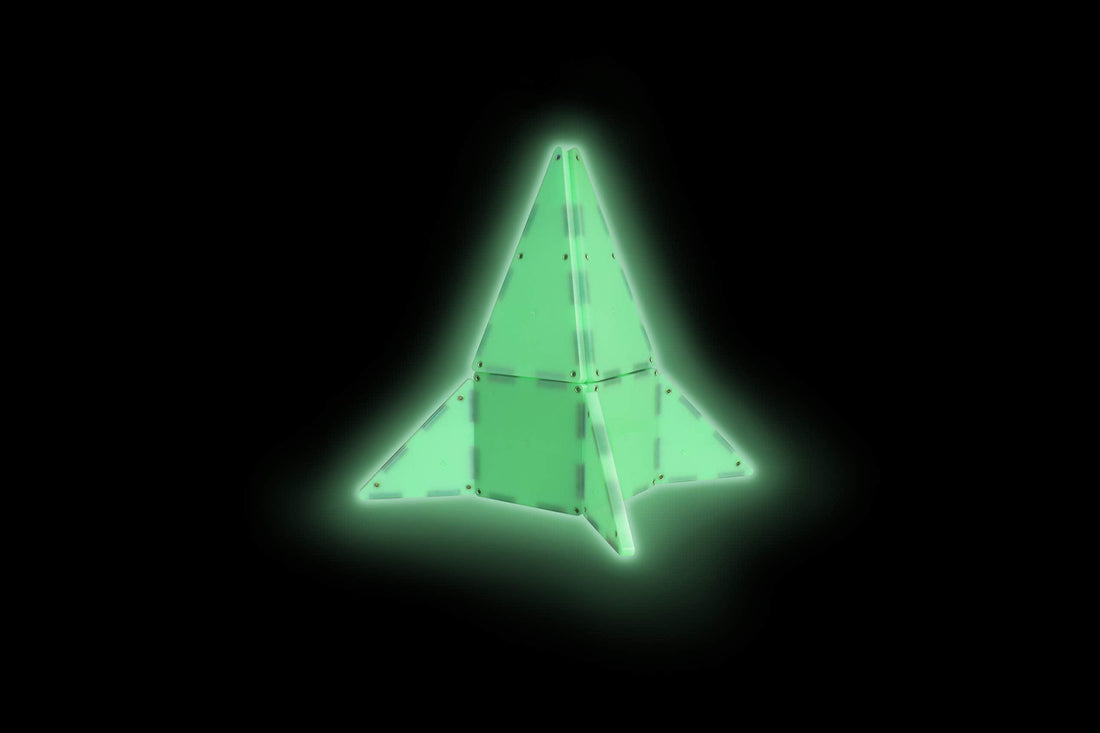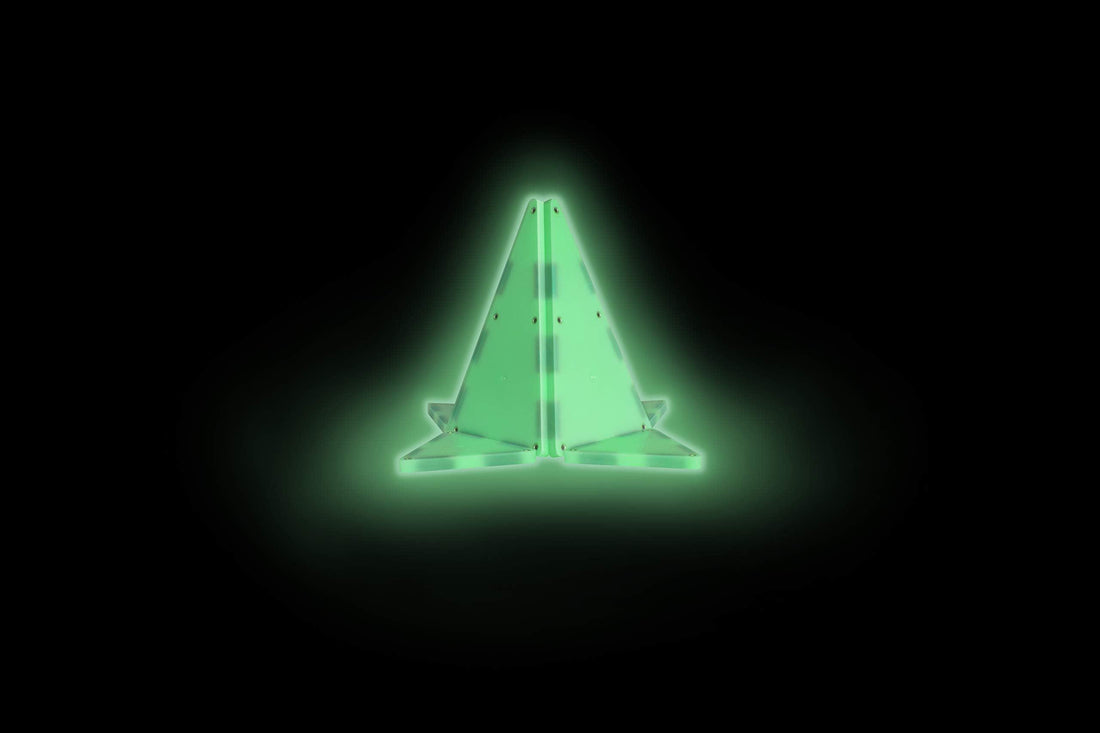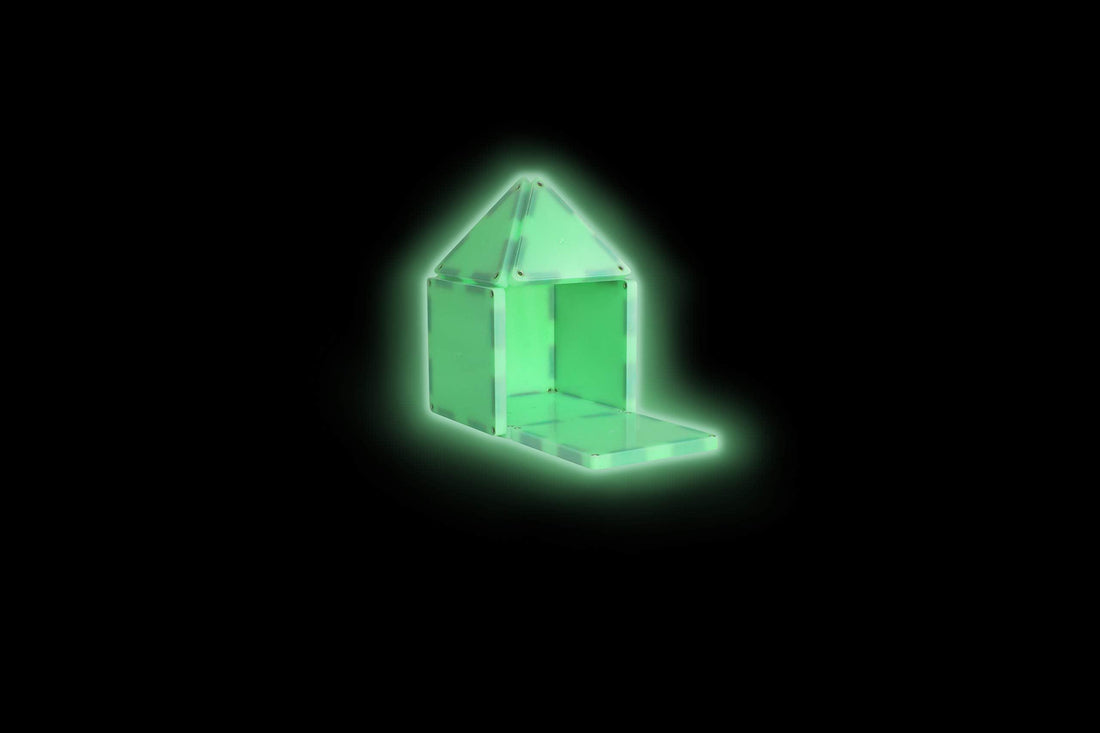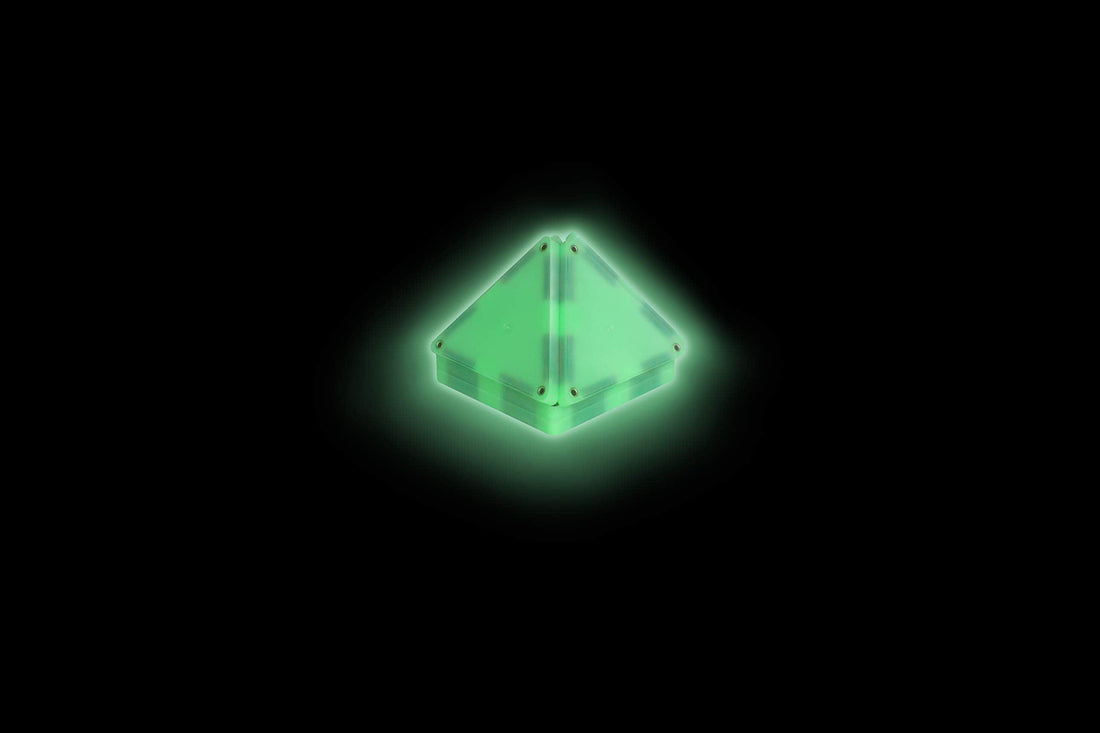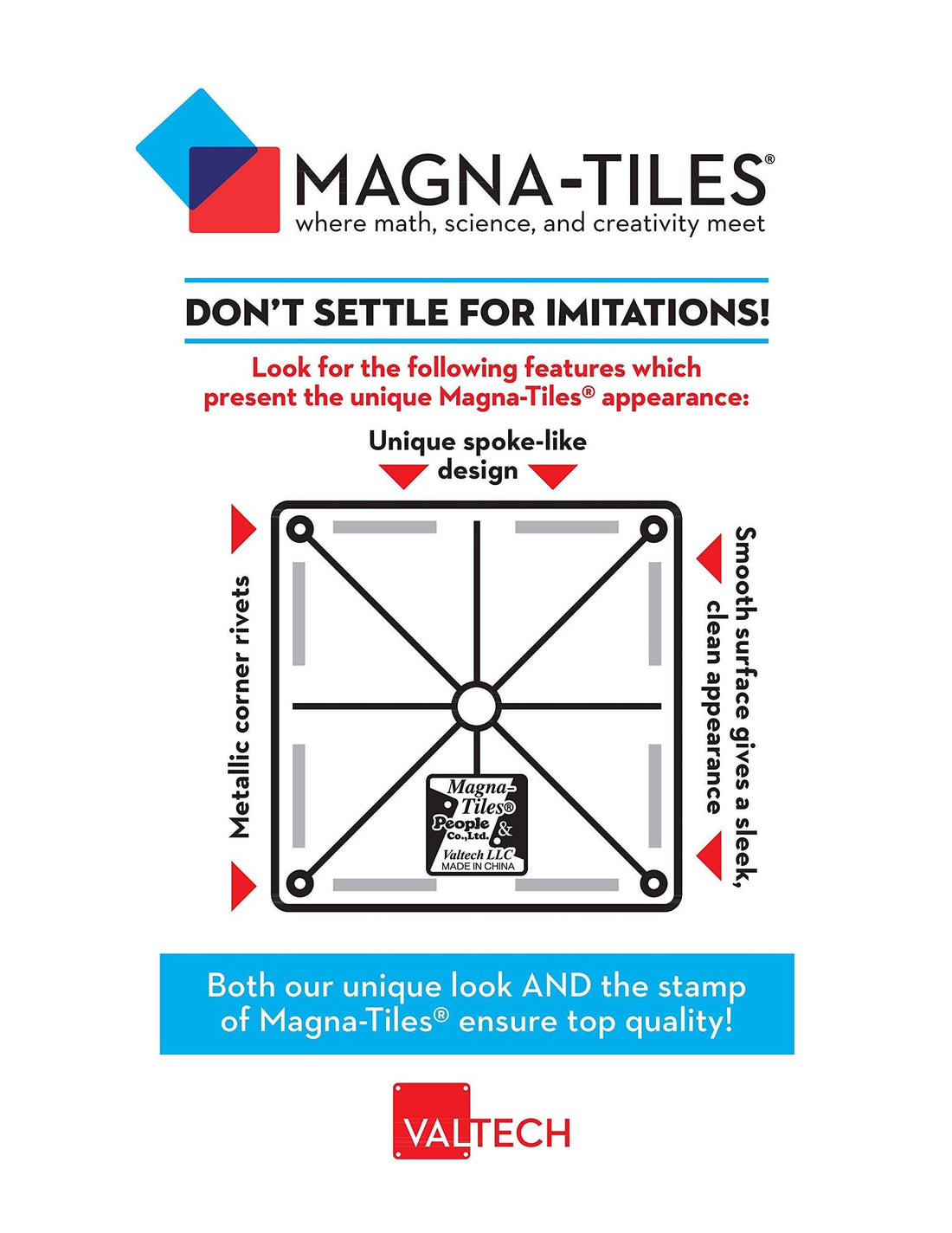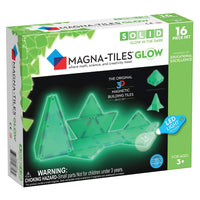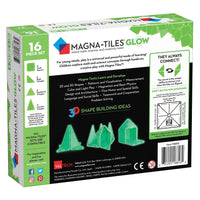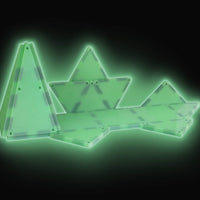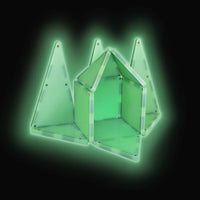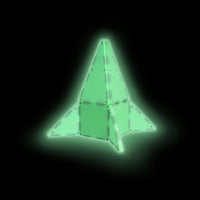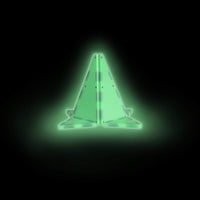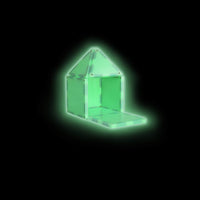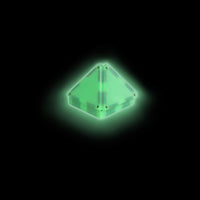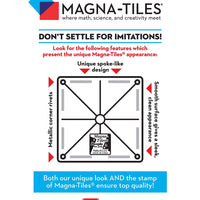 Magna Tiles Glow in The Dark Set (16 Pieces + LED Light Included)
This magnetic building set features 16 glow in the dark Magna-Tiles pieces.
Included in this expansion Magna-Tiles Set are the standard shapes (small squares, equilateral triangles, isosceles triangles, and right triangles).
PLEASE NOTE: Leave them under direct sunlight or supercharge them with the included LED light to activate the glow. Remember though, the longer you expose your tiles to light, the longer and brighter they will glow in the dark. Practice writing letters or numbers on the tiles or create stencils of animals or shapes. After supercharging your stencils, remove them and watch the outline of each stencil glow!
This small expansion set is the perfect gift for children who are already have Magna-Tiles. It is a great toddler gift and is recommended for Birthdays and Holidays.
For younger children, playing with Magna-Tiles allows them to explore their colors, helps them recognize and sort shapes and understand patterns. As children get older, Magna-Tiles aid in improving critical thinking skills, problem solving, dramatic play and creativity all without realizing how much they are learning.
Magna-Tiles allow children to explore STEAM subjects through the power of play especially when incorporating other open-ended toys.
Magna-Tiles are specially designed to be fun and frustration free for little hands. Play experience is for ages 3 years +.
All Magna-Tiles include safe, durable tiles made with food-grade ABS (BPA FREE) plastic free of phthalates and latex. In addition to safe plastic and secure magnets- all Magna-Tiles rivets are made of lead-free stainless steel making it all around a safe toy to bring home.
This magnetic building set is a great supplement to any Magna-Tiles collection. These building tiles will entertain children (and adults) for an extended period of time.
Bring your creations to life in the dark! With an included LED light, write
messages on your glow in the dark tiles and turn off the lights to reveal the
magic! Magna-tiles are the original 3D magnetic building tiles by valet since
1997. Each tile edge is magnetized so you can connect them to build anything
you can imagine. If you can click it, you can create it! Not only are Magna-
Tiles fun, but they also help develop fine motor skills as kids stack, build,
Count, match and click together their creations. All original Magna-Tiles
building sets are compatible.