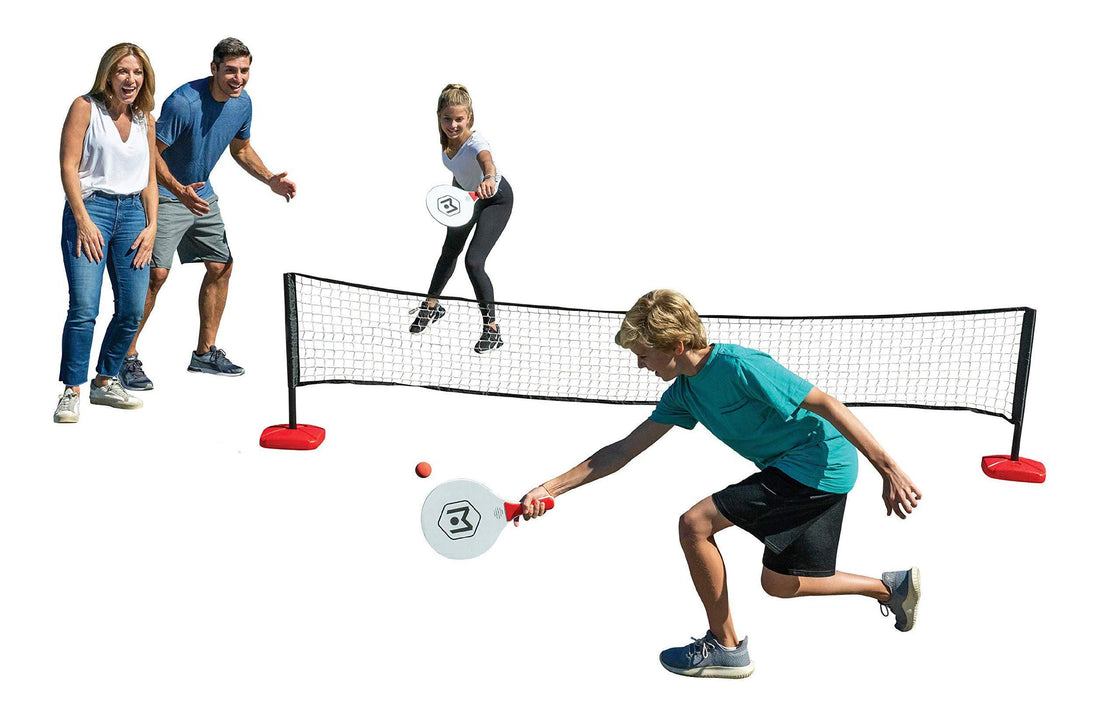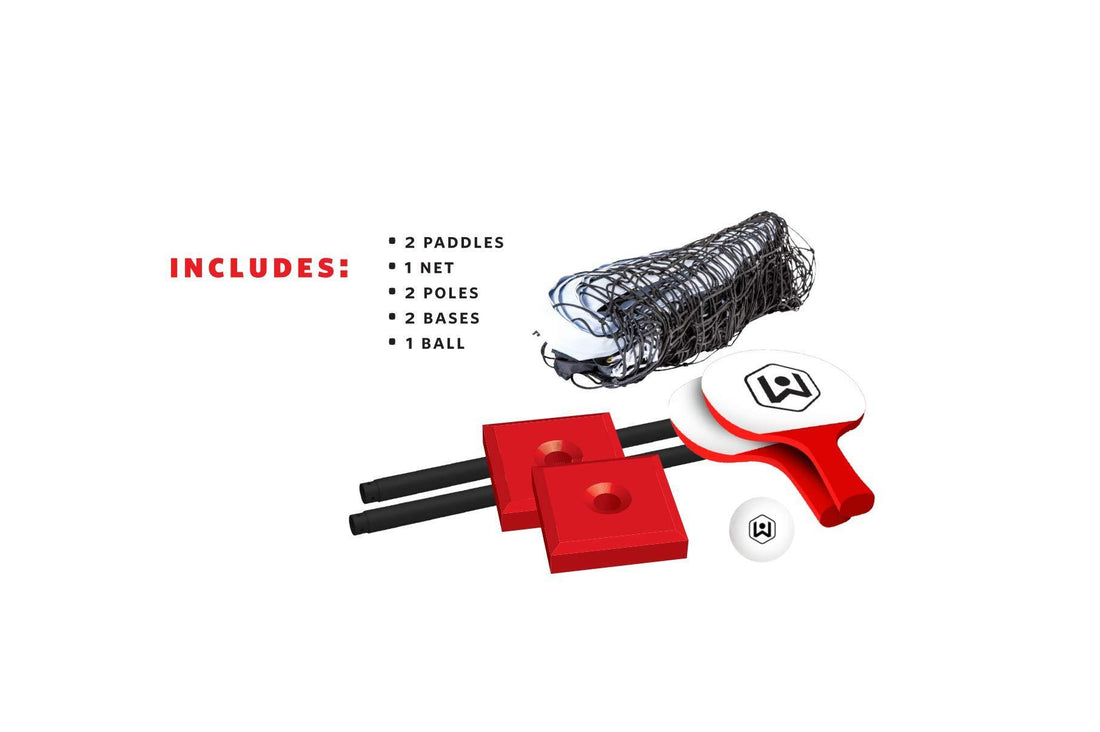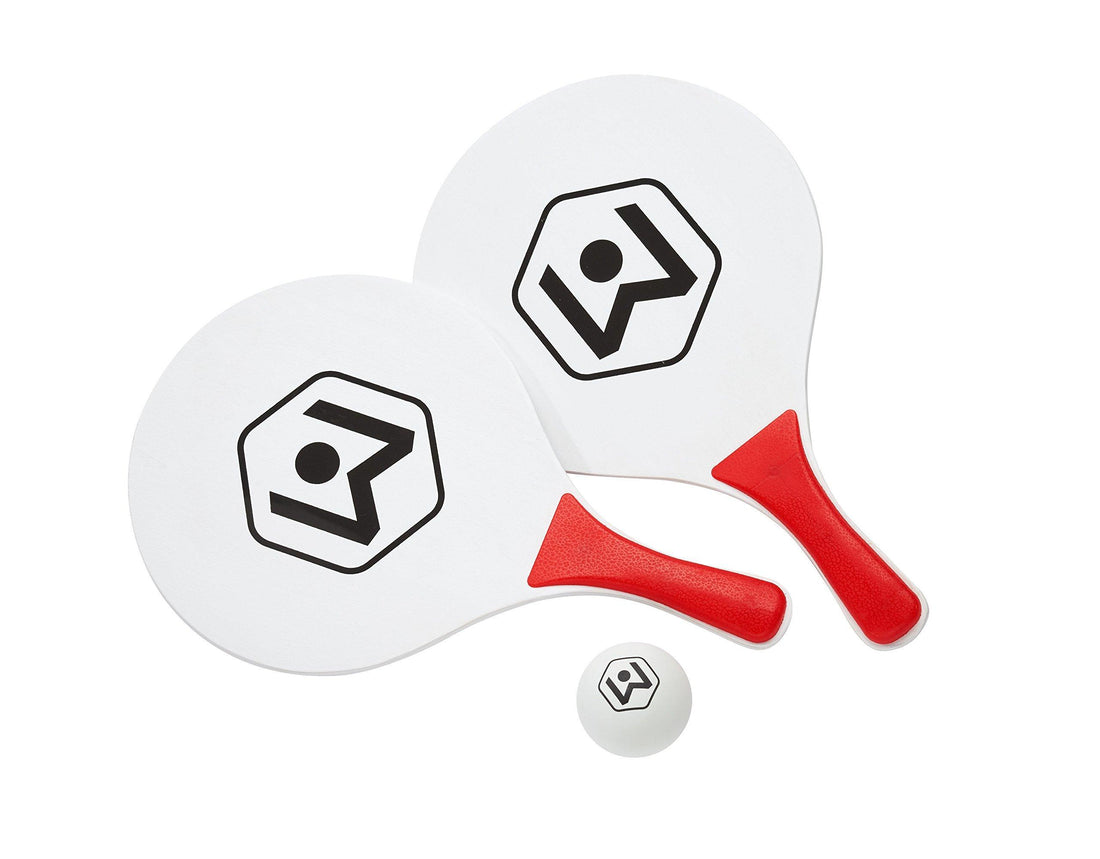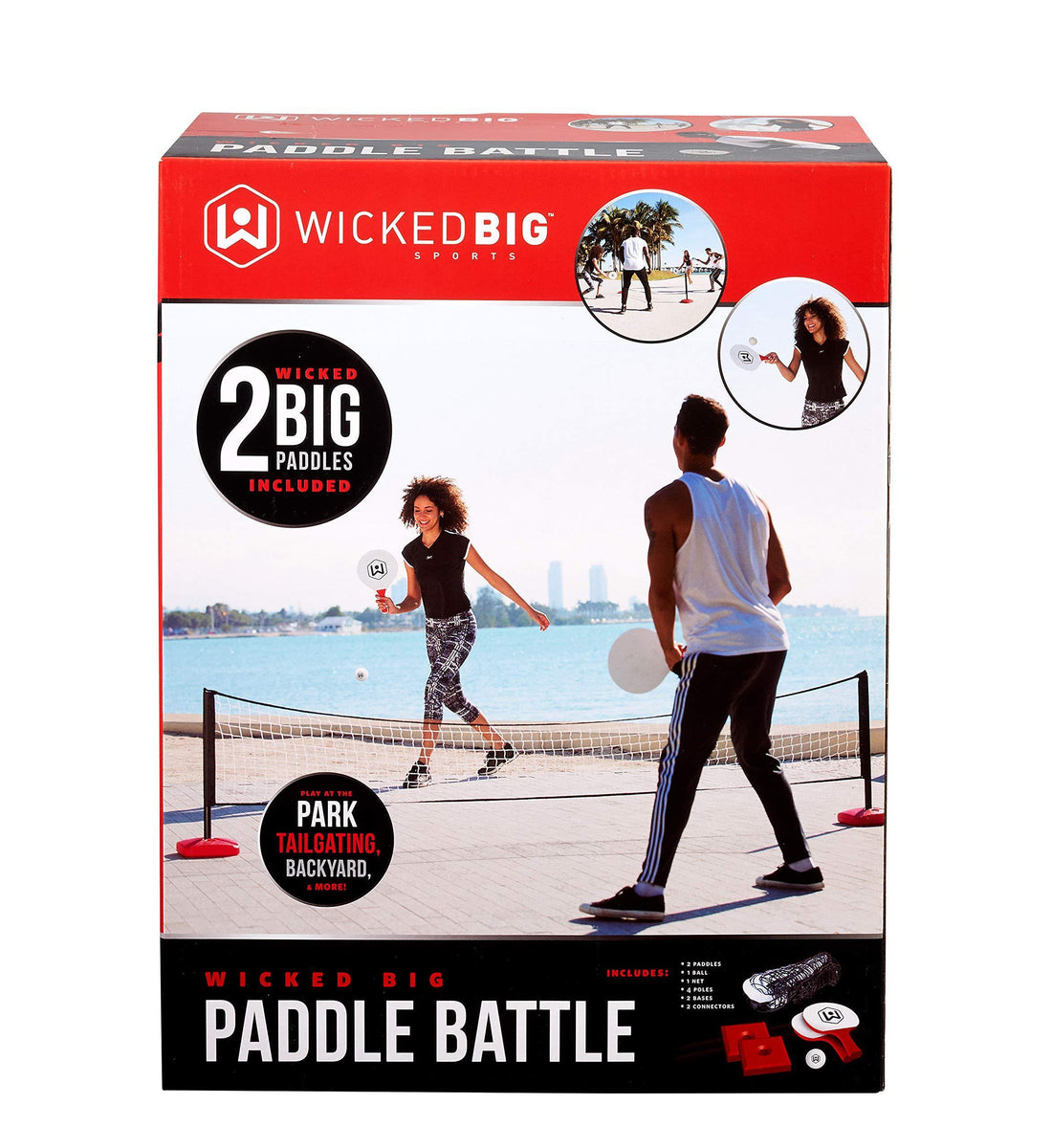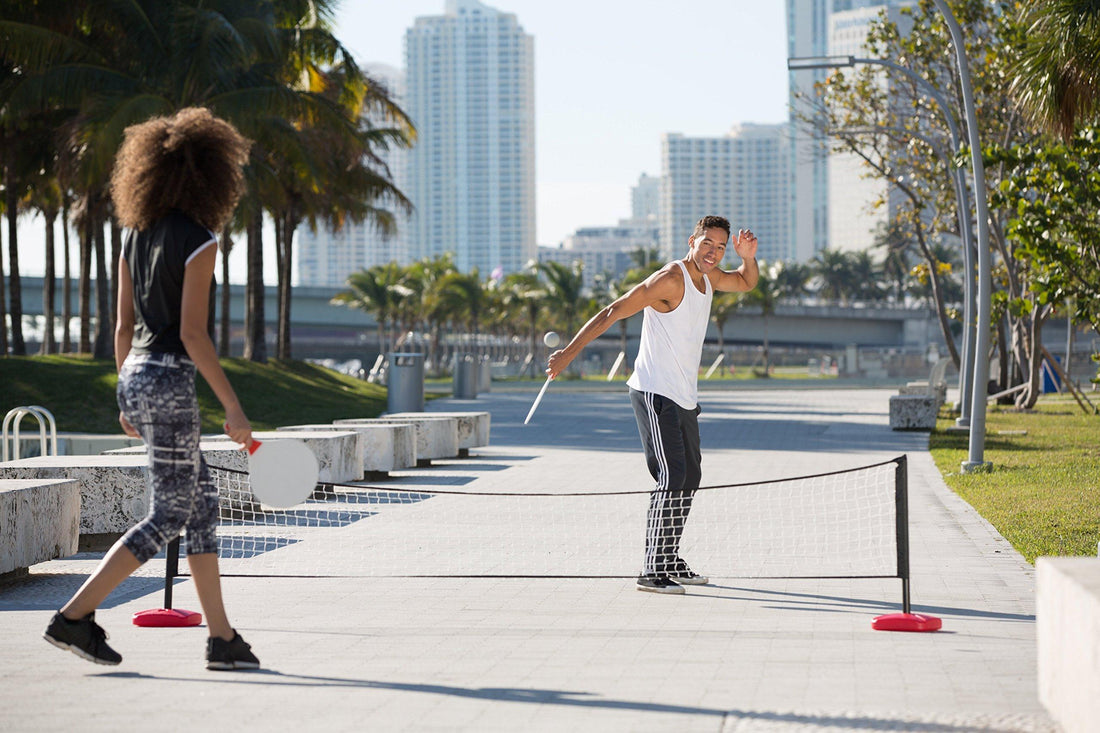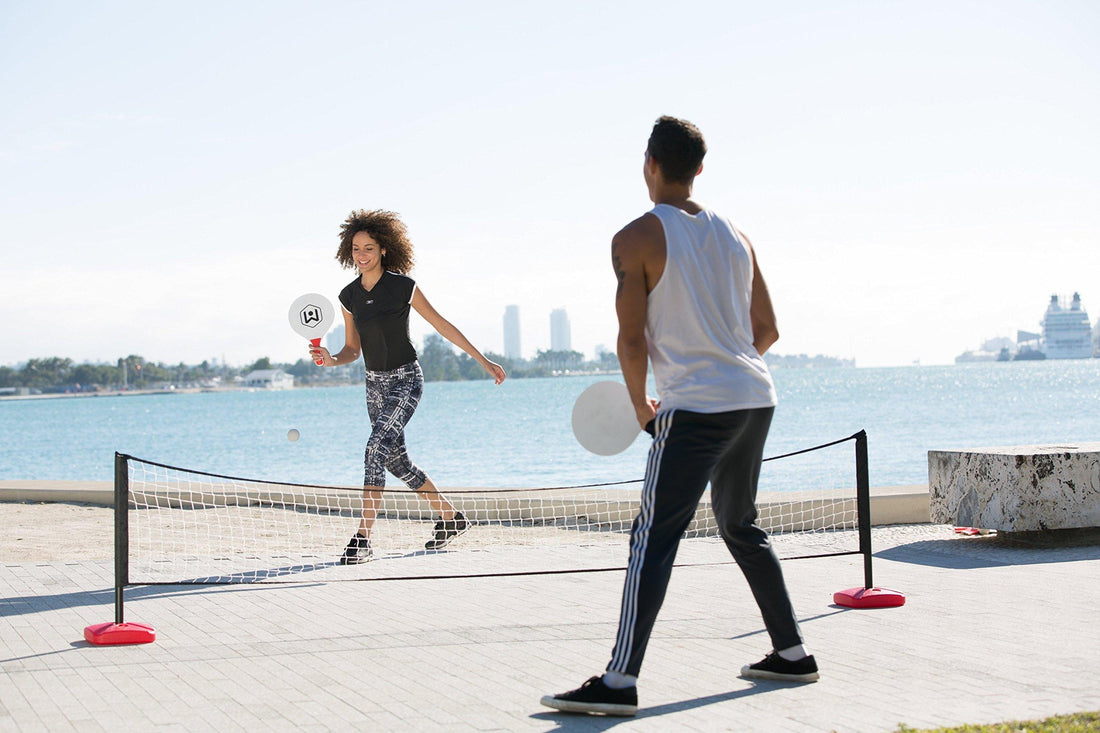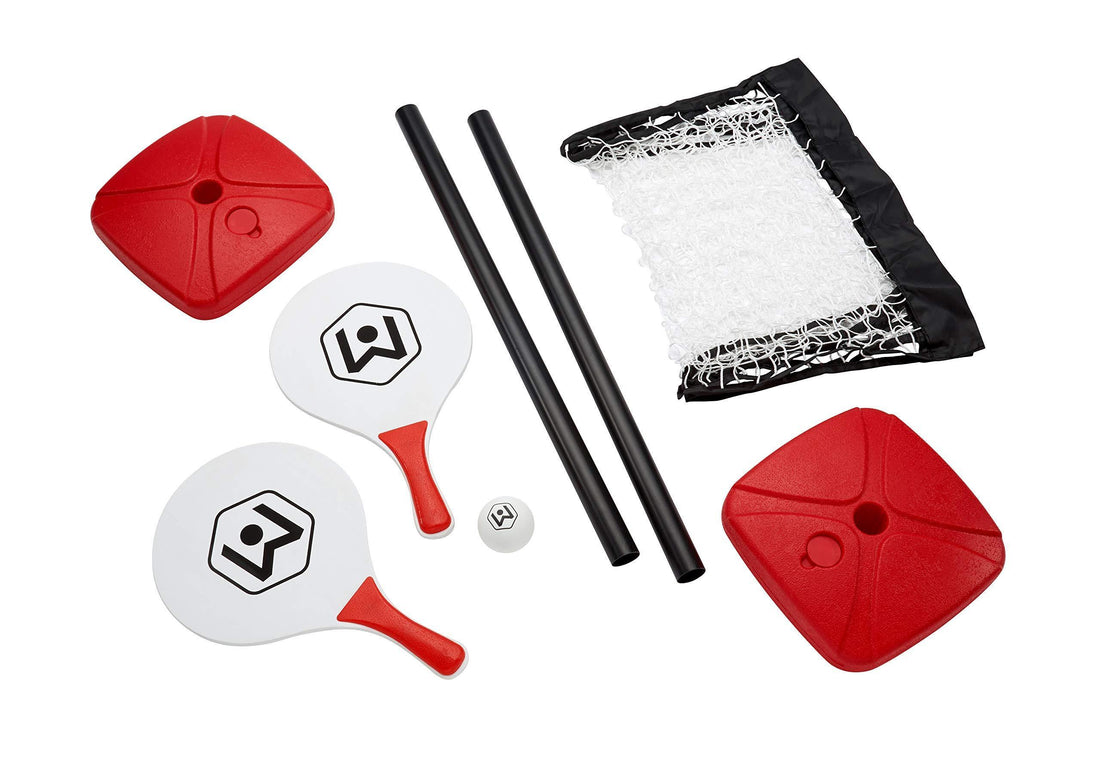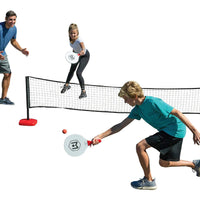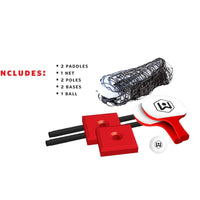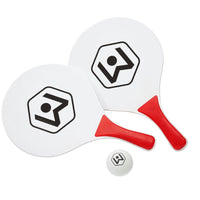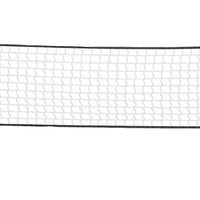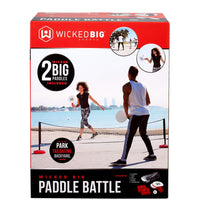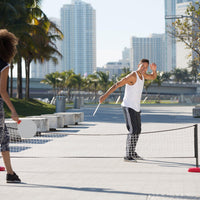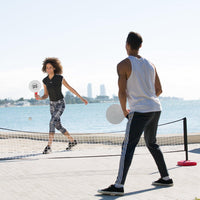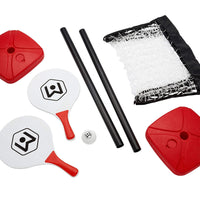 Wicked Big Sports Giant Ping Pong Set
Classic Pickle Ball But Bigger and Better! Taking Ping Pong off the table and making it Super-Sized!
Includes:2 paddles, 1 ball, 1 net, 4 poles, 2 bases & 2 connectors
Wicked Big Takes your Outdoor, Tailgates, Beach day, Yard games, Camping trips, and Indoor fun to the next level!
Set Up is very easy: Just Fill the two bases with water or sand. Then combine 2 poles into 1 using a connector and repeat for the second set of poles. Next place the poles into the bases, and slide the edge of the net over each pole. Stretch the bases apart until the net is taut. You are now setup and ready to play! Establish side and base line boundaries for your game and let the fun begin.
How to Play: Two players stand on opposite sides of the net, each with a paddle. The first player serves by tossing the ball with their free hand and allowing it to bounce once on the ground on their side of the net. The ball cannot bounce twice before being returned. The serve switches to the opposite player after every 5 points. The first player to reach 21 points wins.