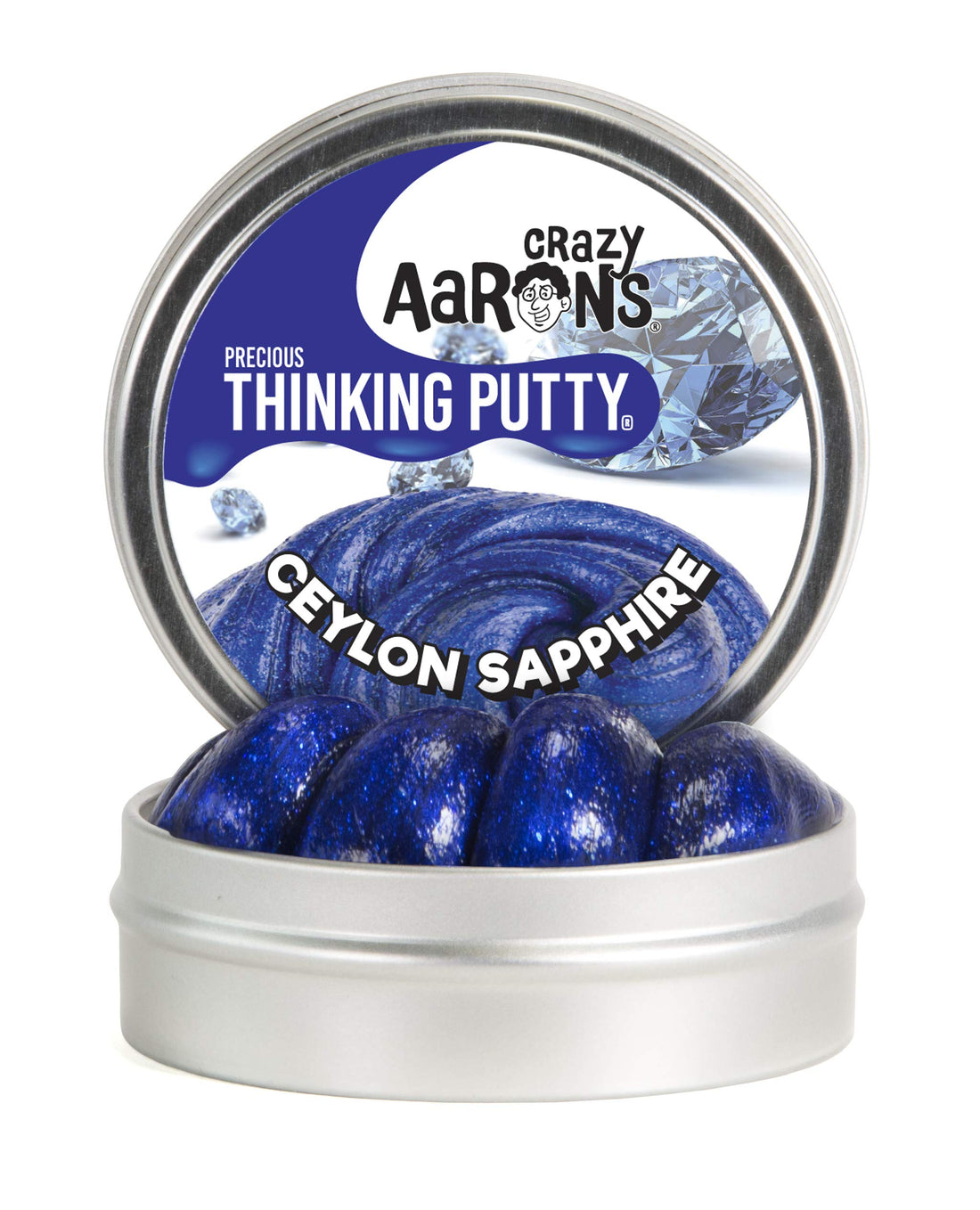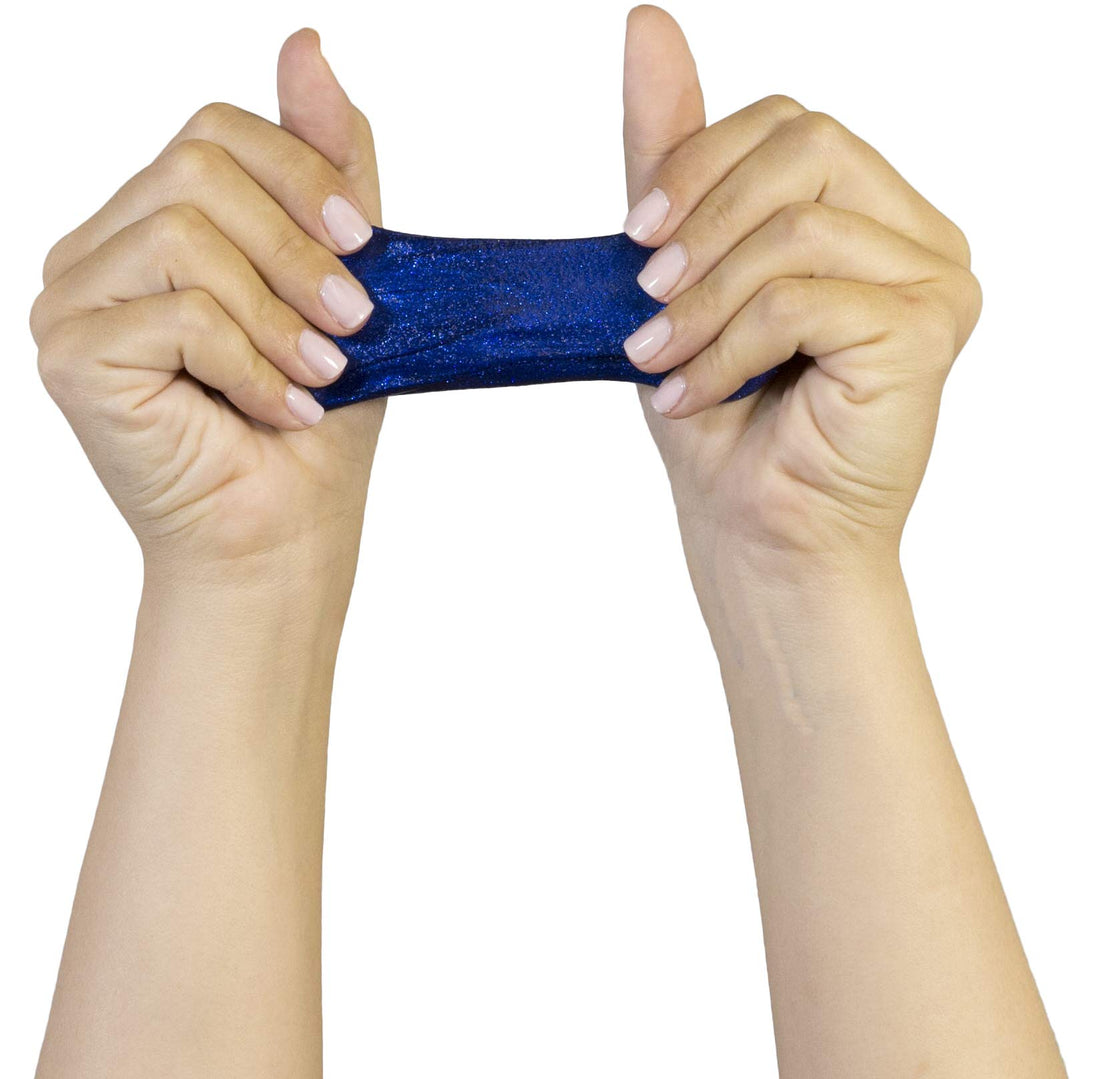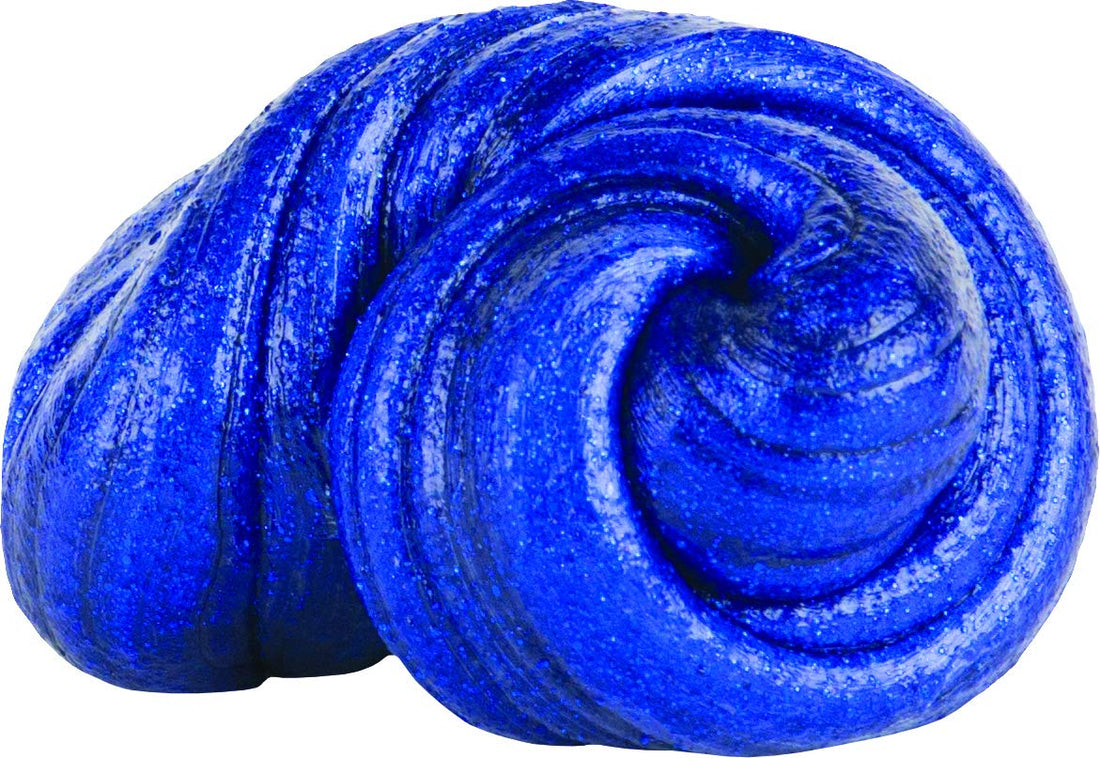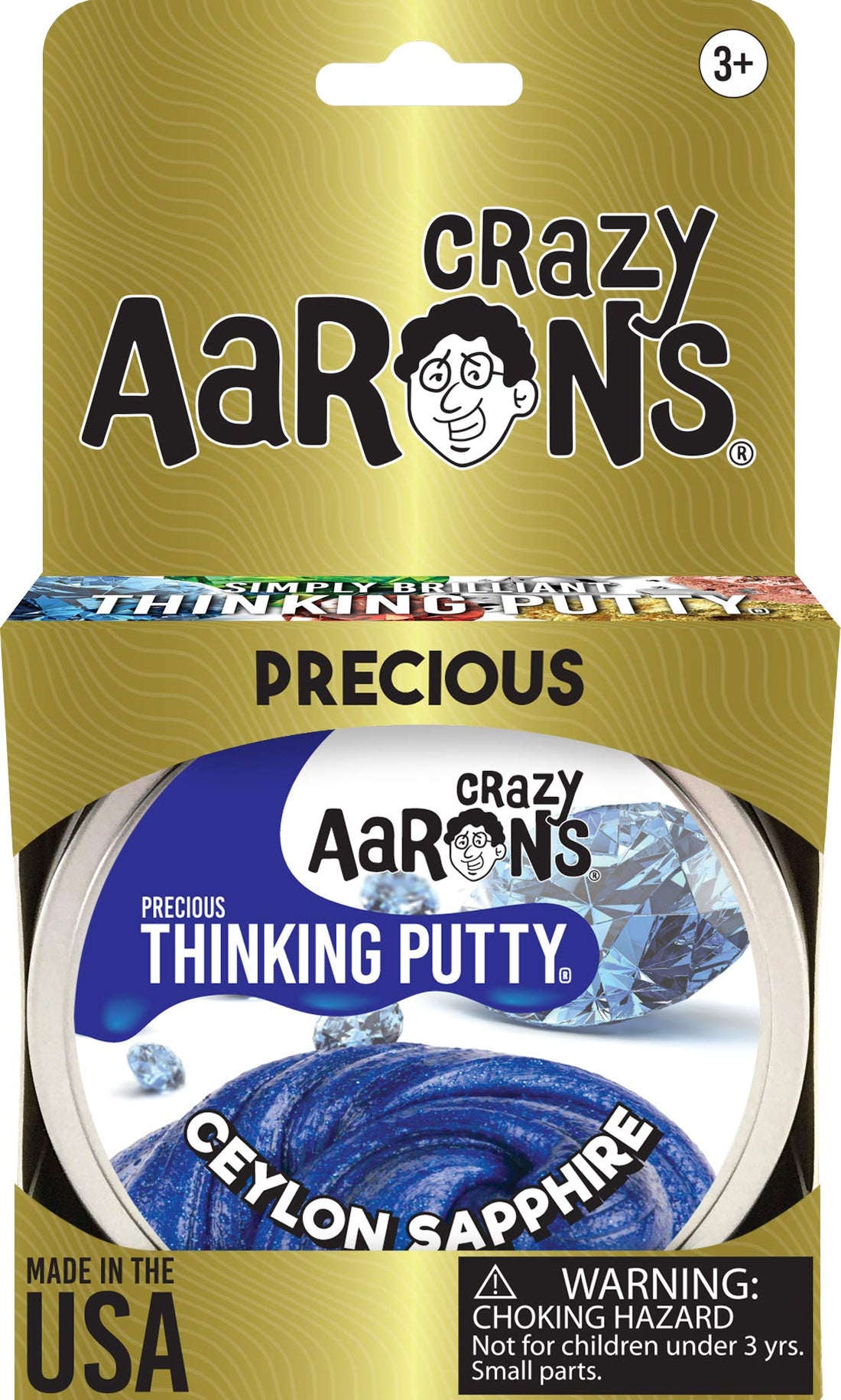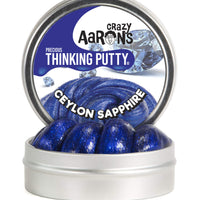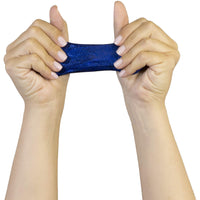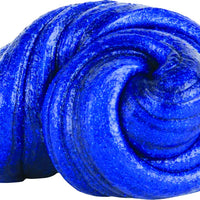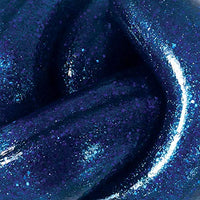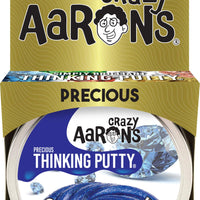 Crazy Aaron's Thinking Putty, 1.6 Ounce, Precious Gems Ceylon Sapphire
About Crazy Aaron˪s An innovator and world leader in the
next generation of creative play, Crazy Aaron˪s has been making genuine
Thinking Putty creations that bring joy and wonder to kids and adults of all
ages for 20 years. Made right here in the USA, these highly crafted works of
art are created from Crazy Aaron˪s very own secret formulas that transform
amazing natural phenomena into well-designed products that are cool,
collectible, and tons of fun. Crazy Aaron˪s Thinking Putty has inspired people
around the world to think their best thoughts and has been featured on CBS
Sunday Morning, The TODAY Show, Hallmark Channel˪s Home & Family, iHeartRadio,
and other media outlets. About Thinking Putty Genuine Crazy Aaron˪s Thinking
Putty is safe, nontoxic, and will never dry out. Stretchable, sculptable,
bounceable fun for everyone ages 3 and up, it˪s available in over 50 varieties
including limited editions, seasonal and holiday colors, and DIY kits. Play
with Thinking Putty at home, school, work, in the carÀ anywhere! With no
batteries required and no instructions needed, your own creativity is free to
flow. Great for stress relief, mindfulness, and good old-fashioned fun,
Thinking Putty is the best in the worldÀ"accept no imitations. Crazy Aaron's
Thinking Putty, 1.6 Ounce, Precious Gems Ceylon Sapphire The Ceylon region is
world renowned for producing the largest and most beautiful sapphires in the
worldCrazy Aaron was inspired by the stone˪s unique hue and superior
clarityGleams with brilliant blue glimmers and brings a sense of strength and
peace Read more About Our Manufacturing Crazy Aaron˪s is a vertically-
integrated manufacturer. We do all the manufacturing ourselves in the USA, not
overseas, so we know everything that goes into our putty. And we know
everything that comes out, which is why you can always trust the safety and
quality of Genuine Crazy Aaron˪s Thinking Putty. Since its inception, Crazy
Aaron˪s has been making Thinking Putty with the help of exceptional
individuals challenged with intellectual, physical, and other disabilities.
They work as a team to develop vocational skills and economic self-
sufficiency. Read more Read more New Colors! New colors include Surf Shack
(pictured) neon yellow with colorful speckles, and to celebrate the 50th
anniversary of the Apollo 11 moon landing, Lunar Landing sprinkled with real
moon rock! Flamingos and Sloths and Unicorns, Oh My! Watch Flamingo Feathers
Hypercolor change from bright coral to tropical pink just with the heat of
your hands! Feel the Smiling Sloth's sparkles, watch the Enchanting Unicorn
and Wizard Wand glow in the dark! Or use the glow charger to see an Infinite
Nebula in your own hands! SCENTSory - New Size, New Smell! 6 New SCENTSory
colors you can actually smell! With Chocolatta, Pizzarazzi, Orangesicle,
Snackerjack, Scoopberry, and Gumballer there's a scent for everyone! New Size!
The collectible 2.75" size sits somewhere between our classic Mini & full
sized Thinking Putty tins, making them great on the go! Enjoy the classics!
You can still enjoy the classics like Liquid Glass (pictured) Super Scarab,
Emerald Sky, and Twilight Or magnetic putty like Strange Attractor! Read more
Liquid Glass Flamingo Feathers Mixed by Me Holographic Kit Enchanting Unicorn
SCENTSory Gumballer Surf Shack