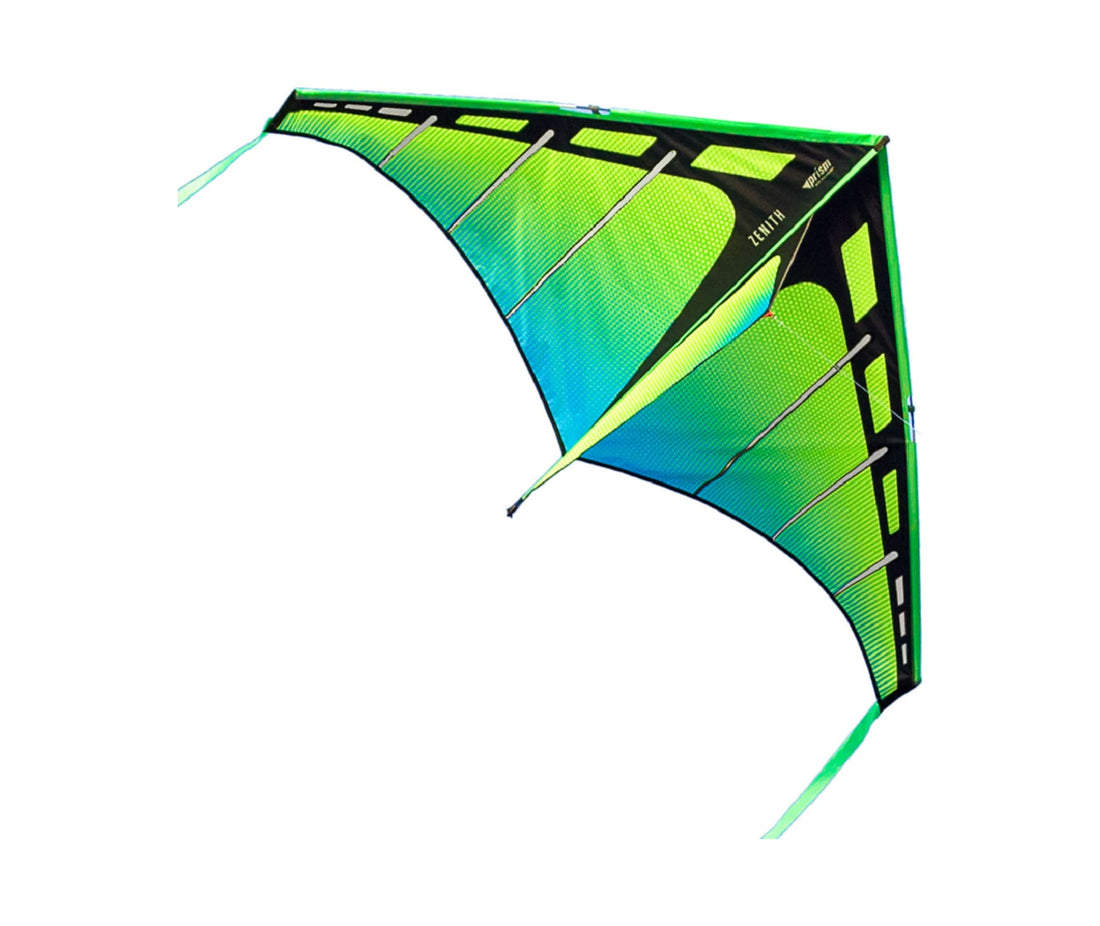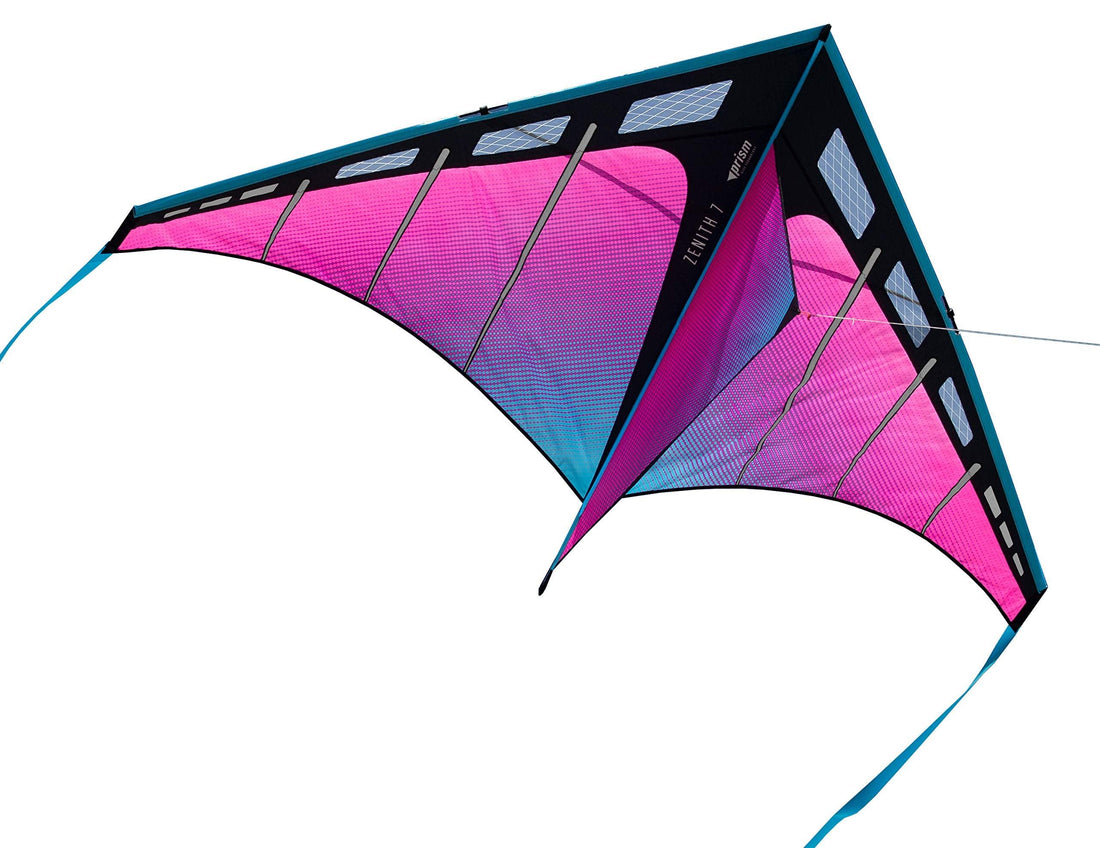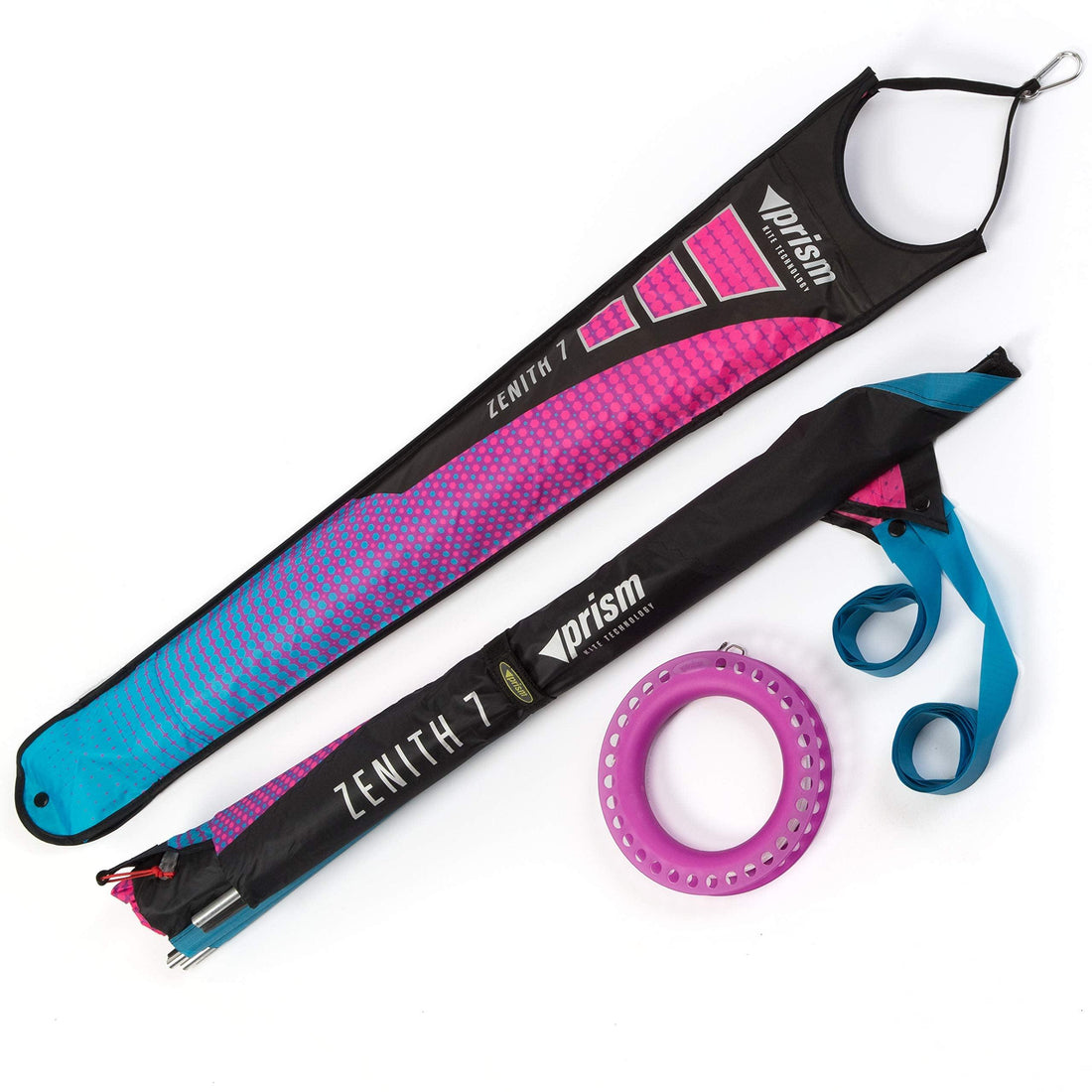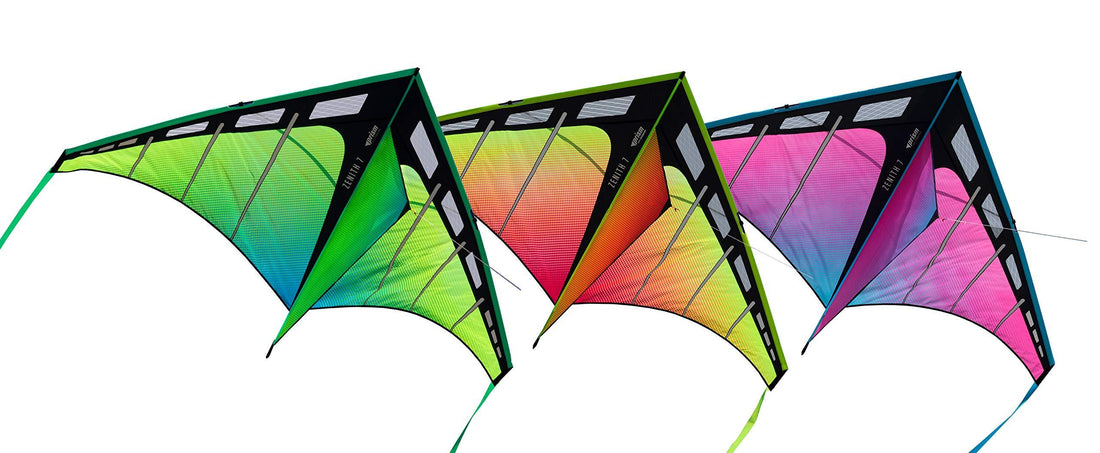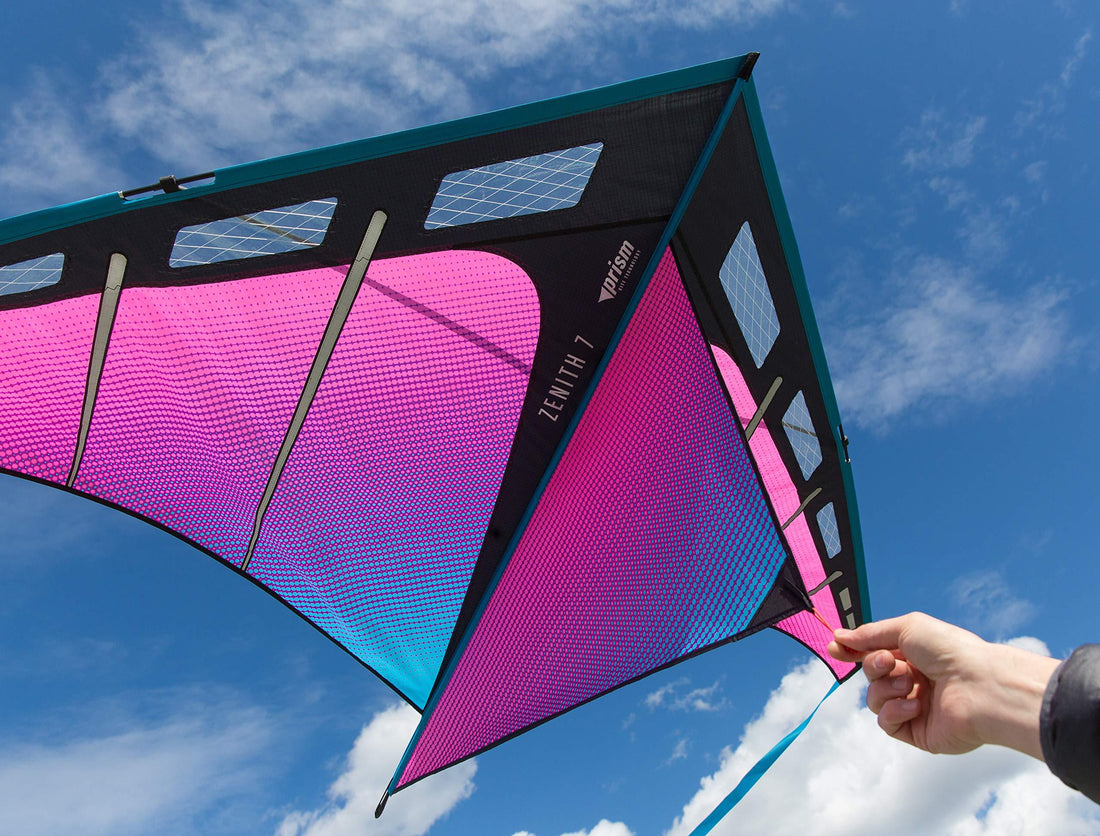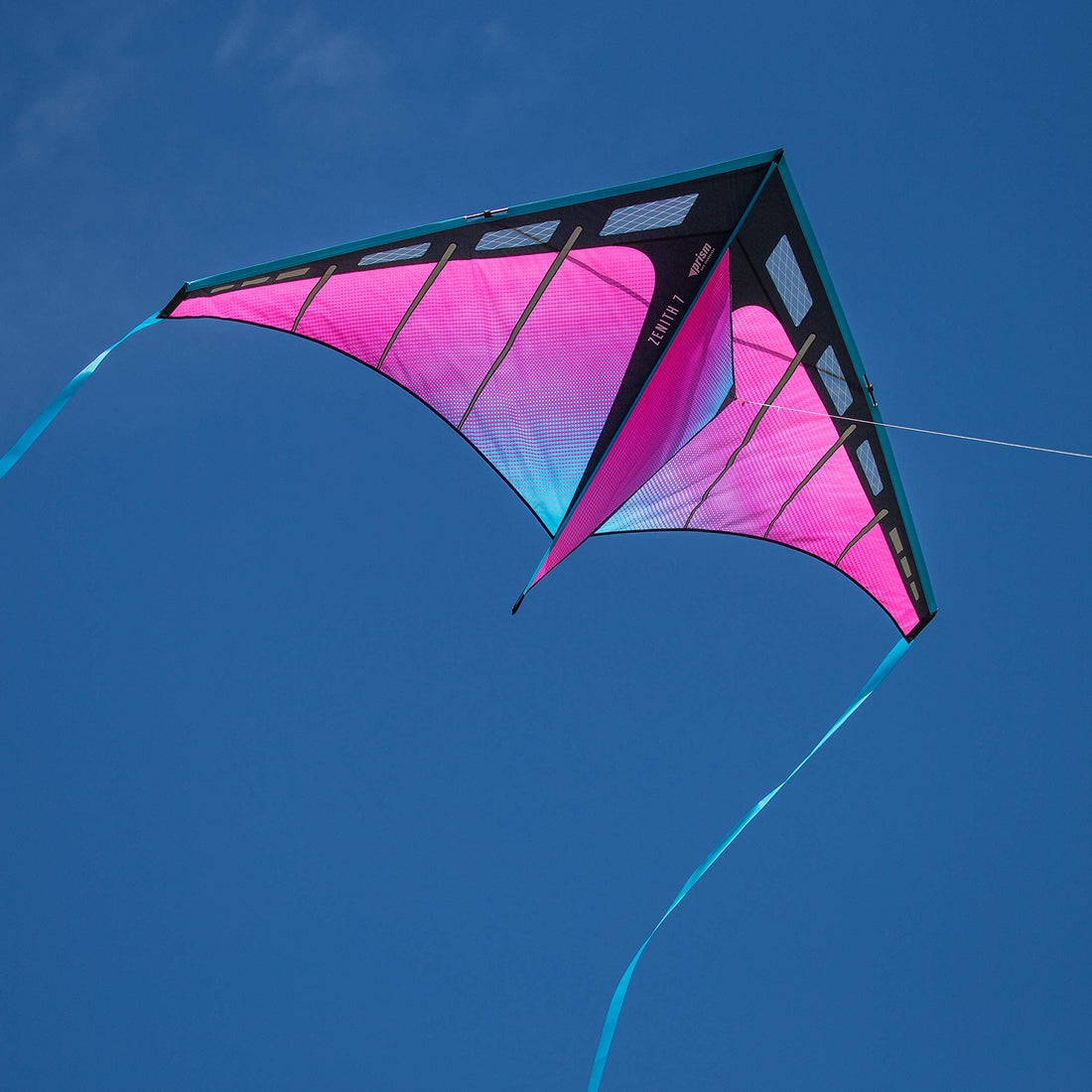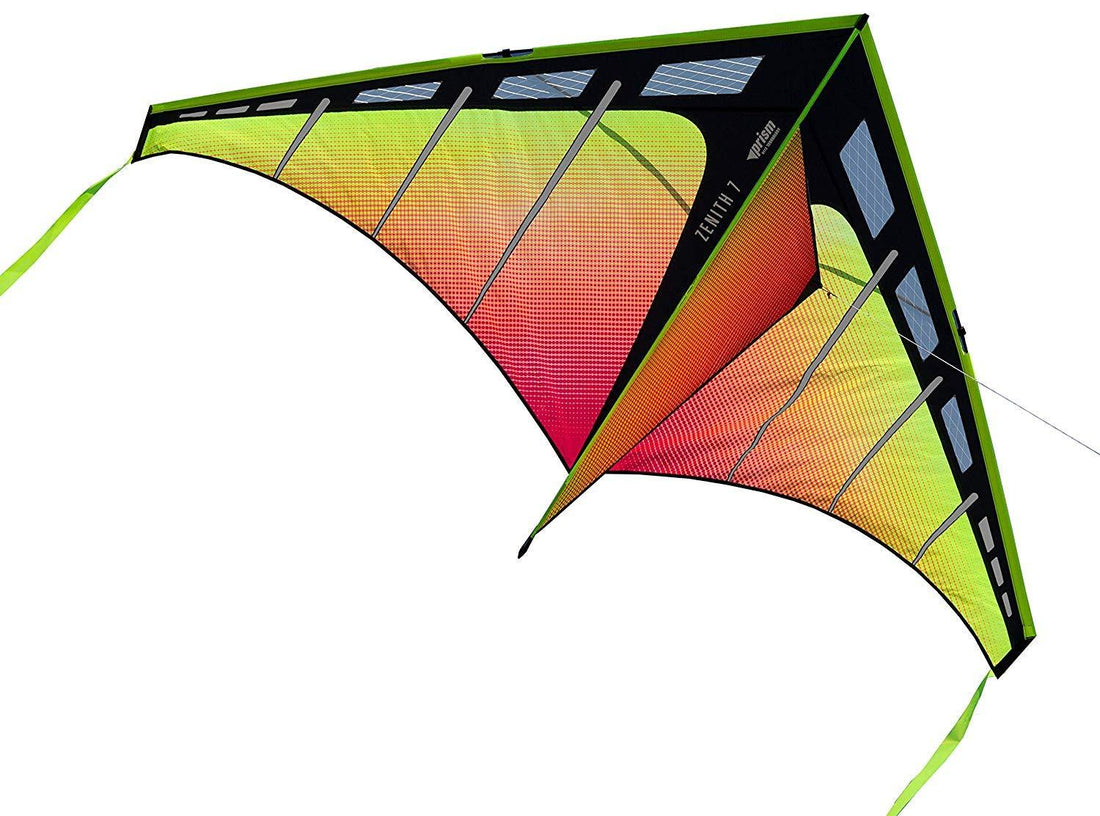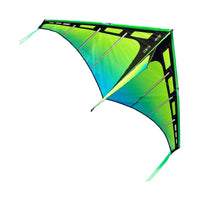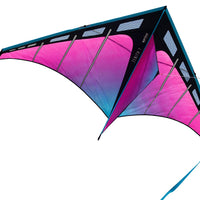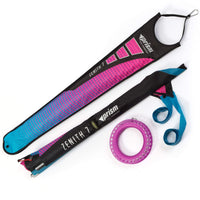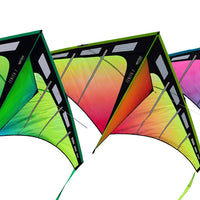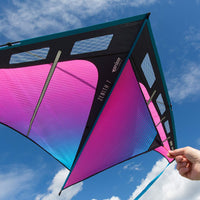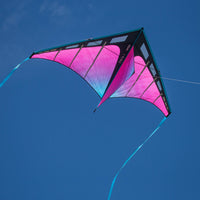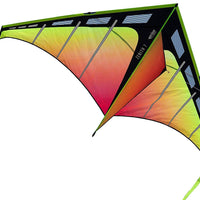 Prism - Zenith 7 Stunt Kite
7-Foot wingspan- impressive size for awesome stability and great performance in light or gusty winds. Solid pull lets you lift extra tails, line laundry, even a small action camera
Super stable- extra large wing with stabilizing tails flies steady even in light or gusty winds
Quick-fold frame- elastic bungies inside the frame make Assembly easy and let you fold it up small for travel
Ready to fly- with Everything you need including tangle-resistant braided line, winder, travel case and handy retrieval Clip
Built to last- meticulously crafted from lightweight but strong aerospace materials. This is not the flimsy Toy kite you lost in a tree as a kid
The Zenith 7 is the perfect way to mark your spot in the great outdoors. It likes beaches, parks, mountain tops, and wide open spaces, with a high-tech look that can't be missed anywhere there's a breeze.
Its 7-foot wing has 80% more sail area than the Zenith 5, for a stronger pull that's great for lifting extra tails, line laundry, or even a small action camera.
The frame has bungees in the spars like a tent pole, so they spring into place and stay put to make assembly a cinch. Comes with dual streamer tails and quality braided flying line on an easy-to-use hoop winder.
Got both Zenith 7 and 5. Love them!!! One wing spar on the 7 broke in splinters where the 2 pieces go together. Contacted Kittyhawk Kites and before I could blink, I had a brand new wing spar shipped from the manufacturer! Amazing customer service!
Awesome for Family Fun !!! Great product!!!
Enjoyable
For day of relaxation this kit can be flown with ease
Enjoyed it a lot
Waiting for 11.5 to arrive
Great kite
This is the easiest kite to fly durable strong great time flying it
My Prism Zenith 7 Aurora
This kite is more than I expected. The colors, the way it hugs the wind and rises to the sky, the quality. I love it, great service too. KittyHawk Kites beat the price and availability of the competition with a prompt delivery. I recommend both the kite and KittyHawk kites.