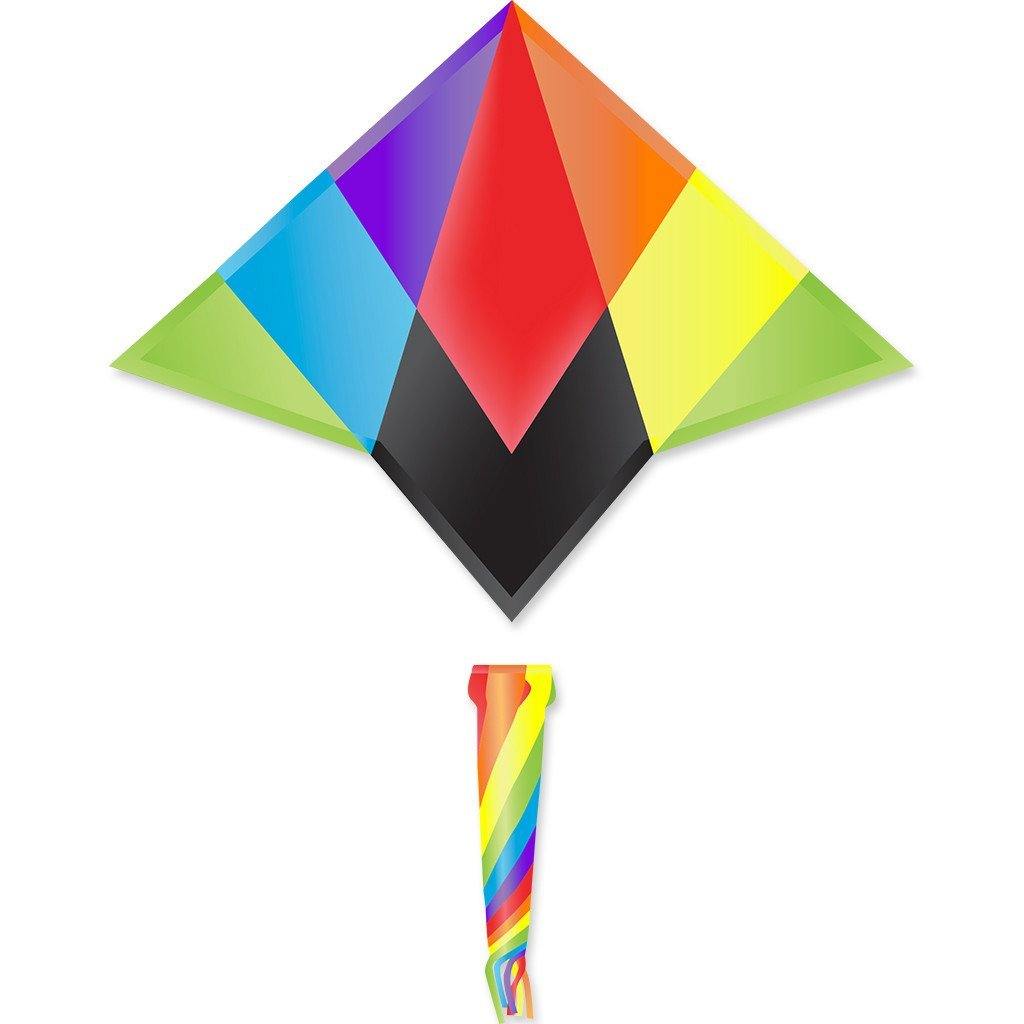 A great flying kite with a cool looking wind-powered spinning windsock -- what a fabulous combination! This large kite is easy to assemble and easy to fly and is stabilized by a spectacular spinning two foot windsock. Constructed with a durable rip-stop polyester sail and resilient fiberglass frame, the bright colorful sail can be seen for miles. Complete with flying line and winder. Perfect for beach vacation.

Size: 58 x 44"
Wind Range: 5 - 18 mph
Fabric: Polyester
Frame: Fiberglass
Line: Includes 150 ft. of 30# test line & winder
Wonderful kite for absolute beginners!
Beautiful kite that took off almost effortlessly! Two 6 year old boys had loads of fun and easily flew it in 8-10mph wind. The colors on this kite and the windsock are vibrant! The instructions it comes with as well as the bag are both great. We highly recommend this kite!
Not 5 stars - 3 Stars
I loved this kite for about two weeks until the two rivets fell out (the two holes to fly the kite). I can no longer fly the kite because of the rivet problem. I'm not sure, if this is a quality problem with other customers, but It was with my kite.
Great Fun
A high quality fun kite. Did great being flown by a 10-year-old in 15 mph wind. Highly recommend.
Beautiful and easy
We got this and another kite for our 9 and 6 year old. They are easy to assemble, sturdy and easy to fly. The bag it comes it is great for folding it up and storing it so that the pieces stay together and in good shape.
Customer service is also great! I made an error when I ordered and the response from was super quick and helpful!
Beautiful kite
We love these iconic shaped kites. For a windy day in an empty field there is nothing more freeing and old fashioned as flying these gorgeous kites!! Simple freedom..