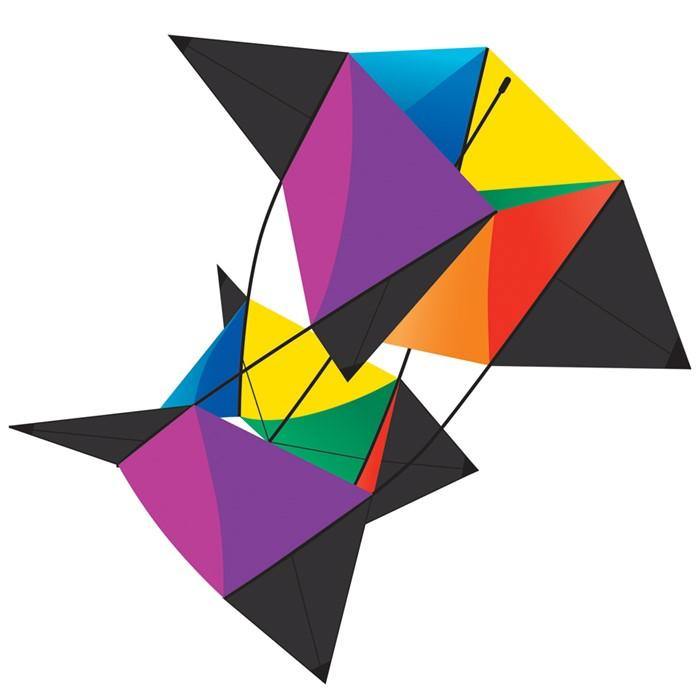 Looking for something unique and still easy to fly? This roto box kite is perfect for anyone looking to add some spice to their kite collection, or for the first time flyer trying to find something like no other.
Specs
Size:  33.5" x 36"
Wind Range: 7 – 18 mph
Frame: Fiberglass
Sail: Ripstop Nylon
Handle and Line Included
Beautiful Kite
Easy assembly...Easy to fly. Awesome to look at. Priced just right.
First kite that wasn't cheap
I wanted to start flying kites because I've only ever had ones that were super cheap and would break easily. Plus the covid lockdown is boring and flying kites was a safe activity that let me go outside. So I finally decided to buy a kite and I wanted to find one that was cool and unusual. This kite is very easy to assemble and only took a minute to put together. I flew it at the beach, and I did notice people and kids who would point at my kite and smile! I love the way it rotates in the air, def very cool :)