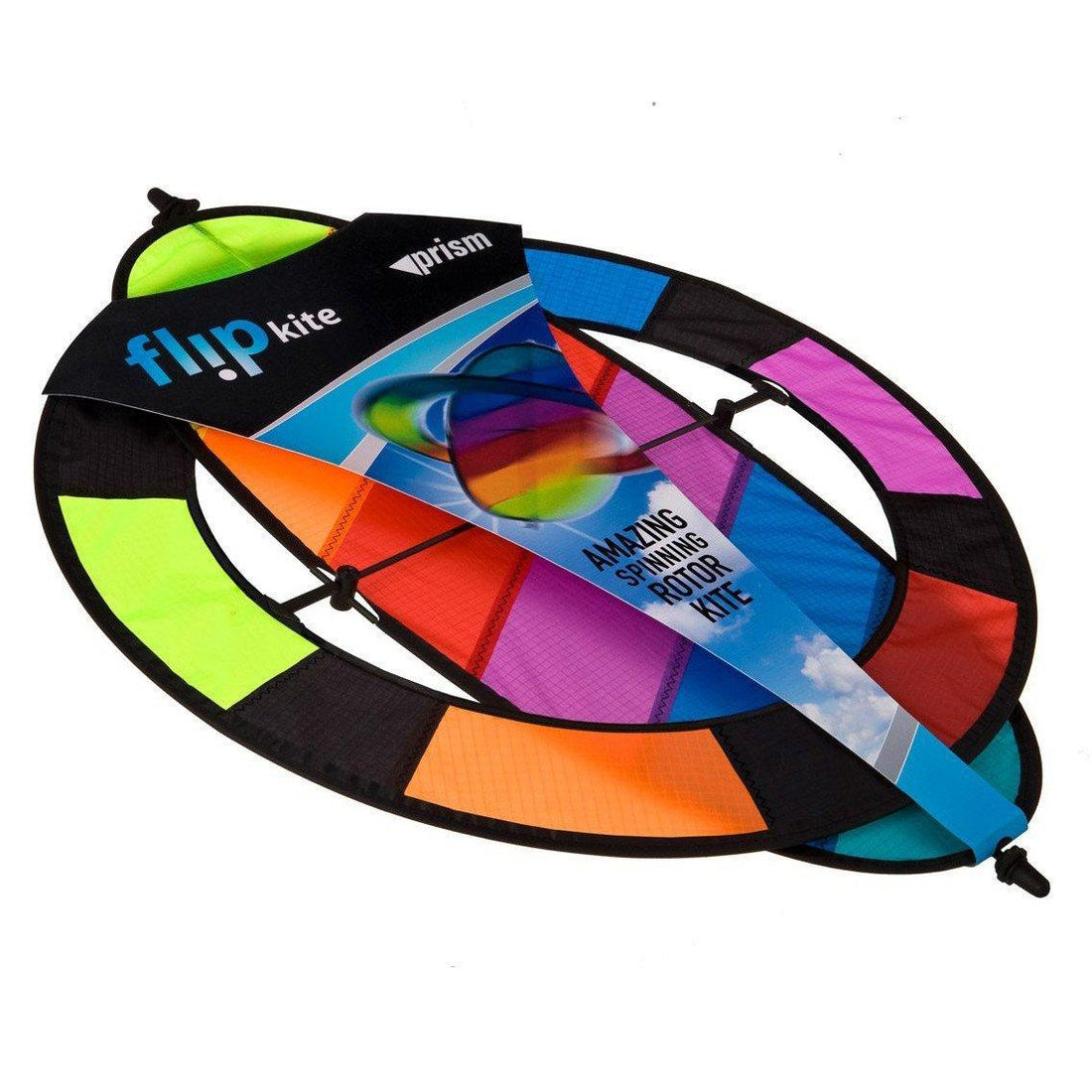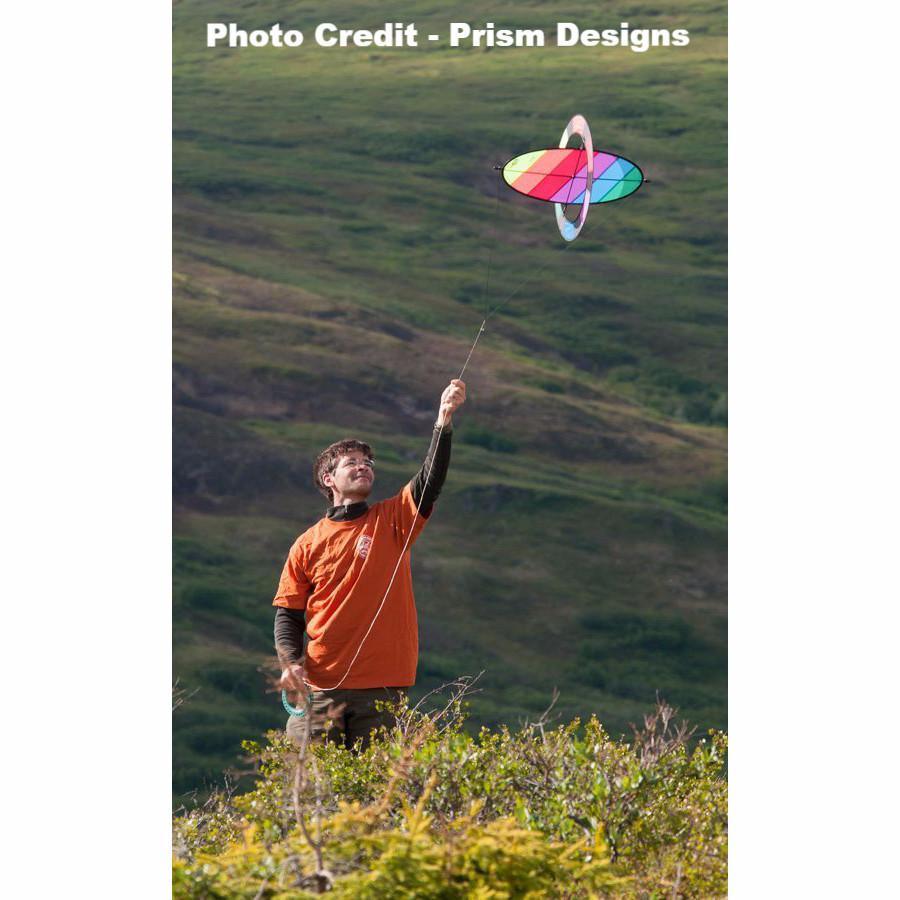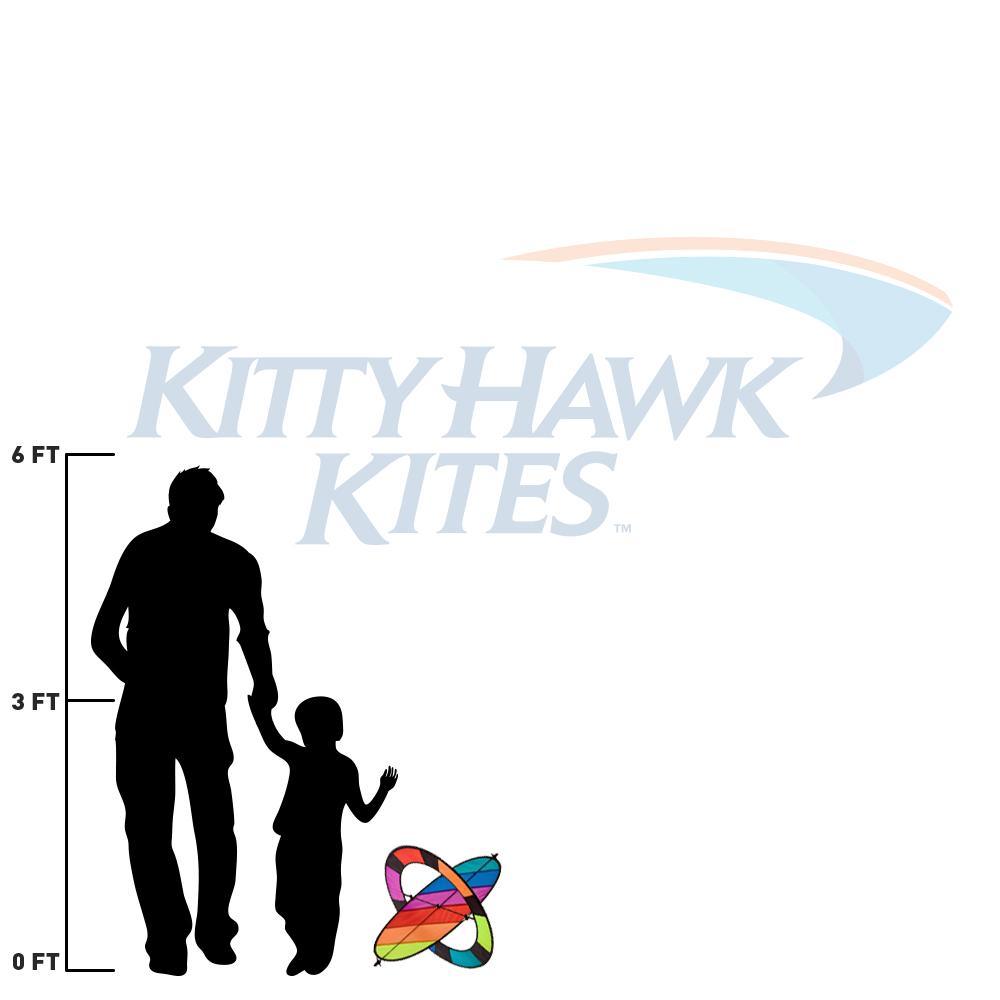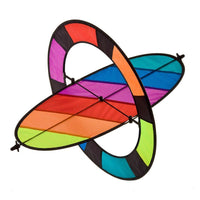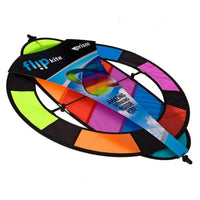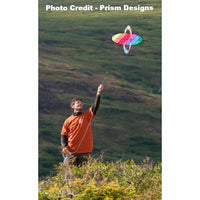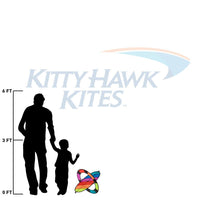 Prism - Rainbow Flip Box Kite
The Prism Flip kite is a truly unique kiting experience. Based on a patent-pending design by Steve Wingert, the Flip Kite's rotor spins its way through the atmosphere. Like a kaleidoscope in motion, the vivid graphics blend and blur, creating colors and patterns that can only be seen while it spins. Rotors are one of the eight basic kite forms, yet few have flown or even seen one. Rotors fly by spinning with the wind, achieving lift via the Magnus Effect. As the kite flies, you'll feel a pulsing at the end of your line while it spins above you like a mysterious, wind powered machine. The Prism Flip kite is easy to fly in a wide range of wind speeds, and the vertical ring acts like a stabilizing gyroscope making it rock-steady even in gusty winds. The magic of the unusual little Flip kite will bring a smile to your face and stares of amazement wherever you fly.

Features:
No assembly needed, folds flat for easy transport
Eye-catching graphics come alive as it spins
Incredibly stable even in gusty winds
Super easy to fly

Skill Level: Beginner
Kite Size: 16" x 22" x 16"
Packed Size: 18" x 17" x 1"
Wind Range: 6-20 mph
Frame: Pultruded Carbon & Fiberglass
Fabric: Ripstop Polyester
Kite Line: 200ft x 20lb Polyester line INCLUDED
This little kite rocks!
Hope this vid works! Bucks like a horse, folded up and crashed a couple of times. Moderate wind 12-15. Flying on a fishing pole. Once it got up, and didn't fold, it flew well and loads of fun.
Fun little kite!
This kite looks and operates just as described. Have had so much fun flying it at the beach with my grandson who is 3.
Novel
This is a fun kite to fly and catches the eye of everyone in the vicinity since it doesn't look like it should fly. It's a little tricky to launch but once it catches the wind, it's up, up, and away!
I haven't even opened it because it's a Christmas present. While on vacation, I saw someone flying one on the beach. The colors were very vibrant and everyone was enjoying watching it. She let me try hers and it was so easy to use. I purchased mine that day. Anxious for my grandkids to try it out. Definitely give it 5 stars. I plan to purchase more.
Takes 2 people to fly
Collapses to easily
Hello, and sorry to hear you are having some issues with this kite. It definitely should not collapse nor take 2 people to fly. Could you let us know a bit more information on conditions where you are flying and what the kite is doing? We would like to take care of this concern asap!