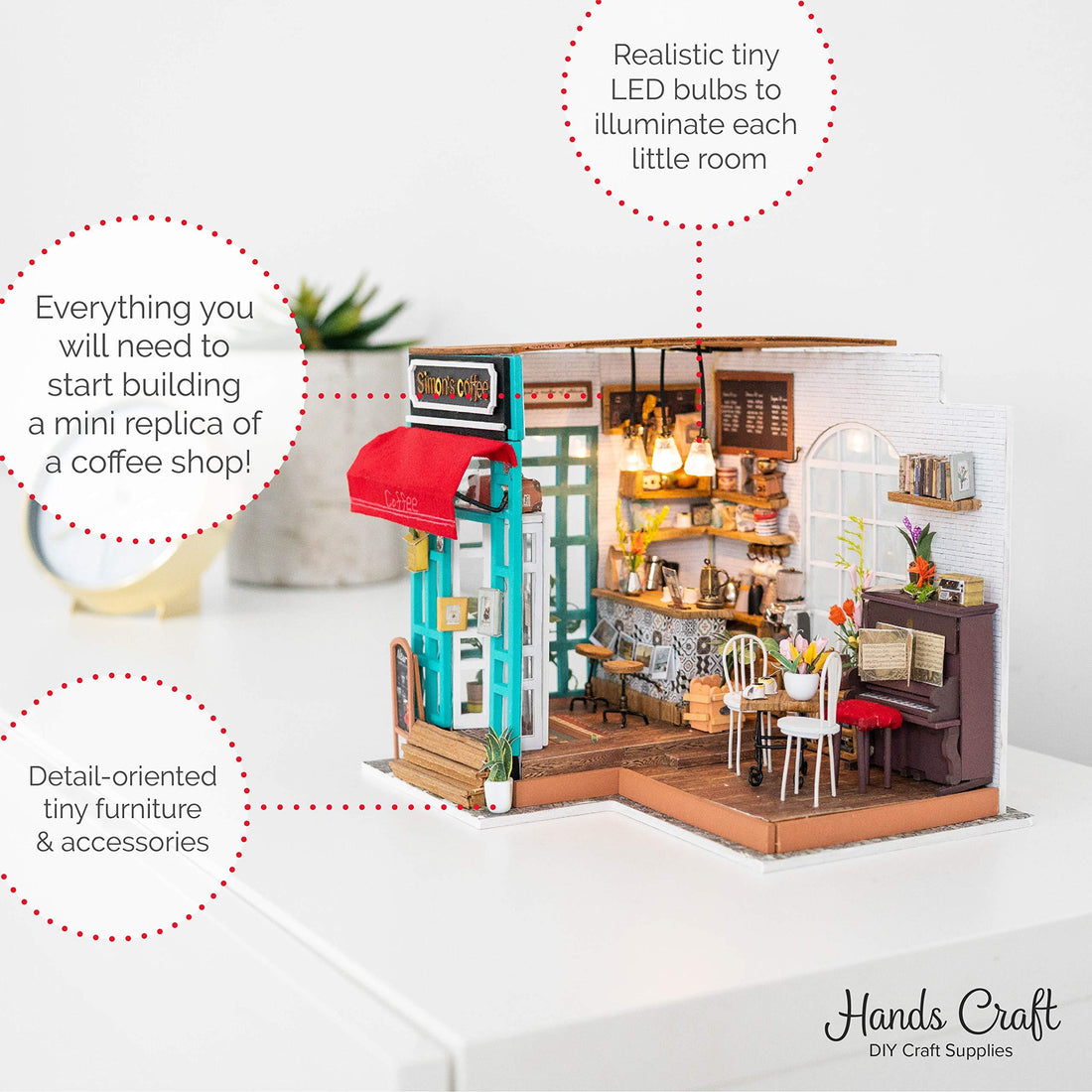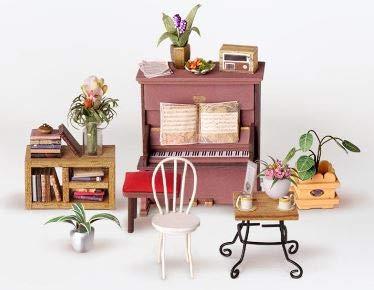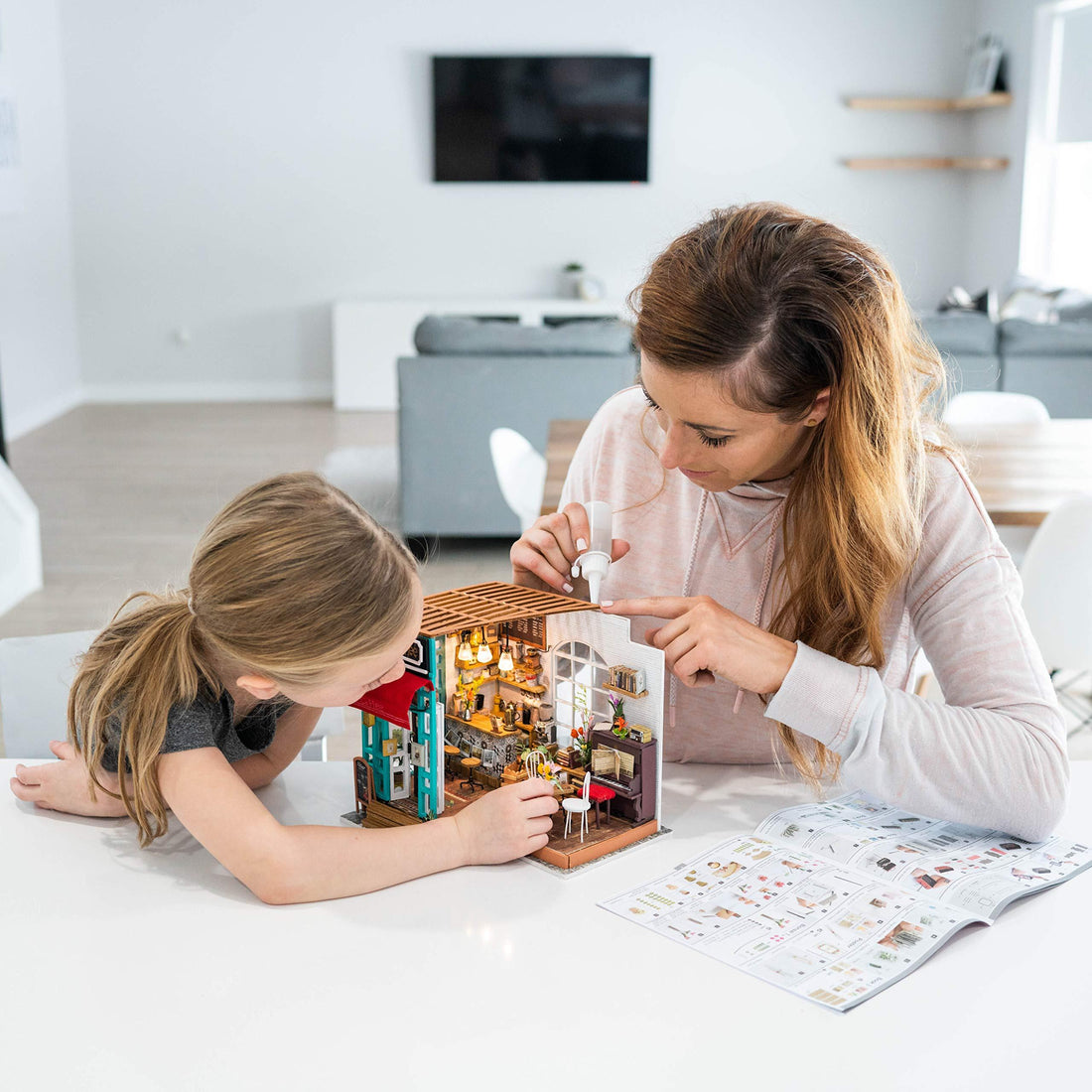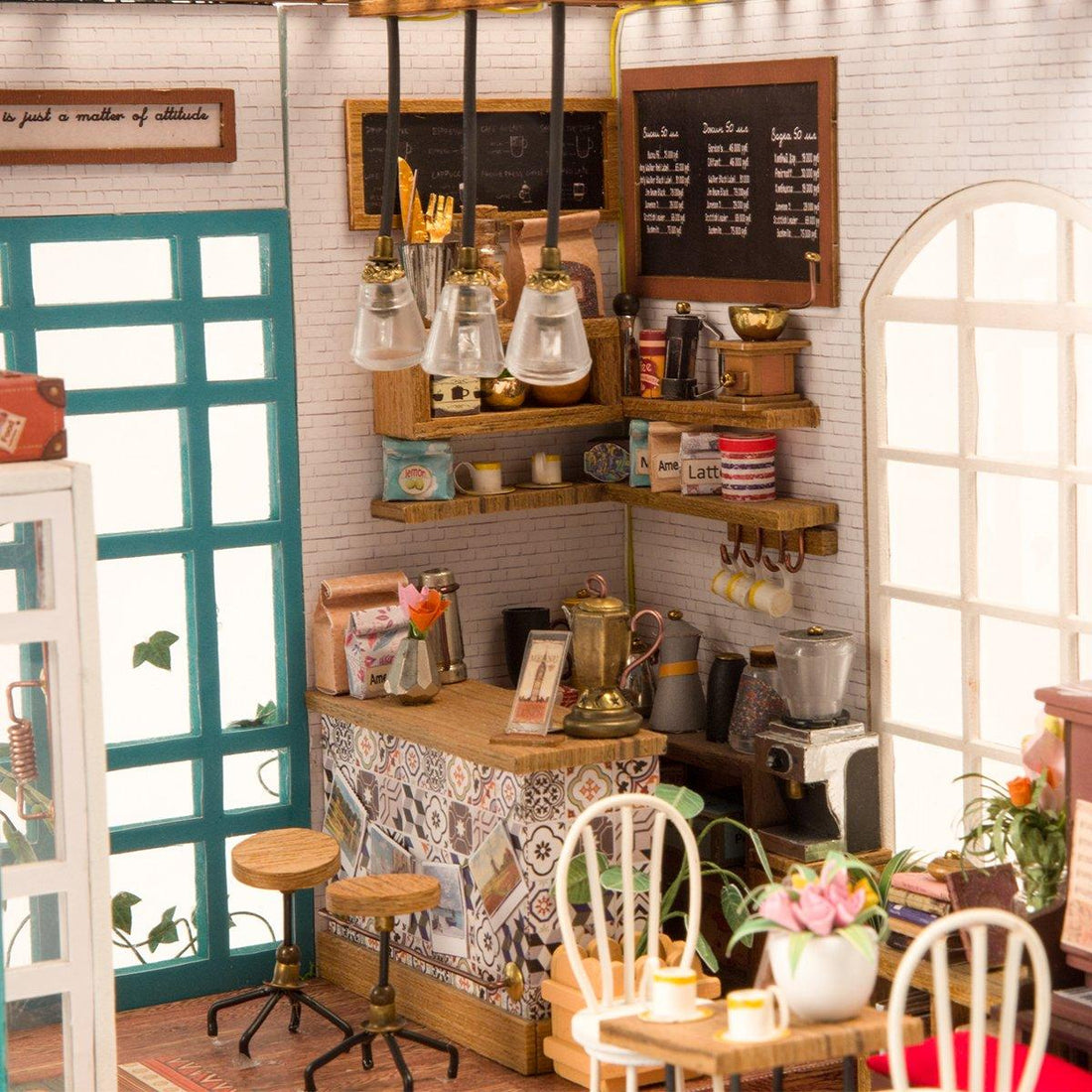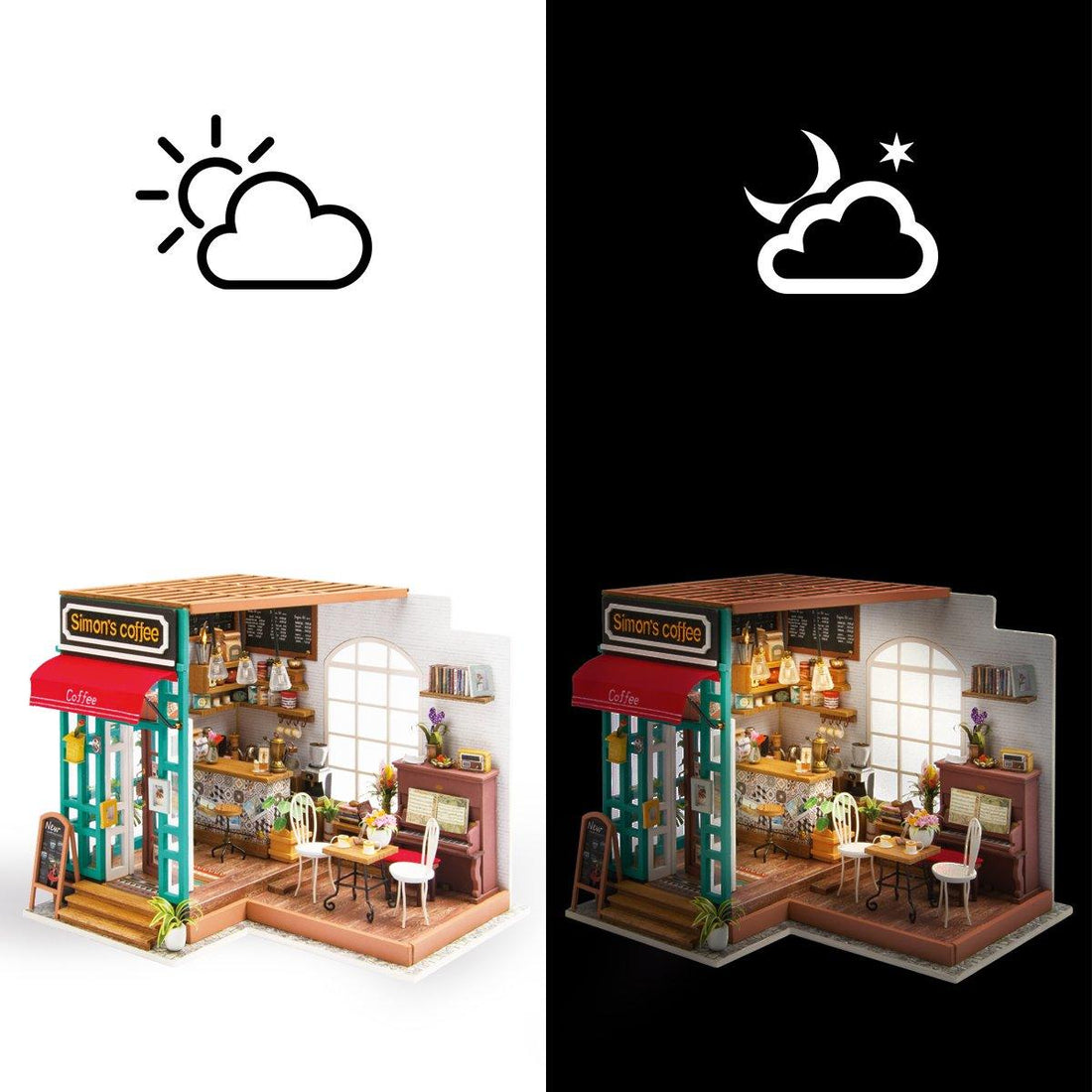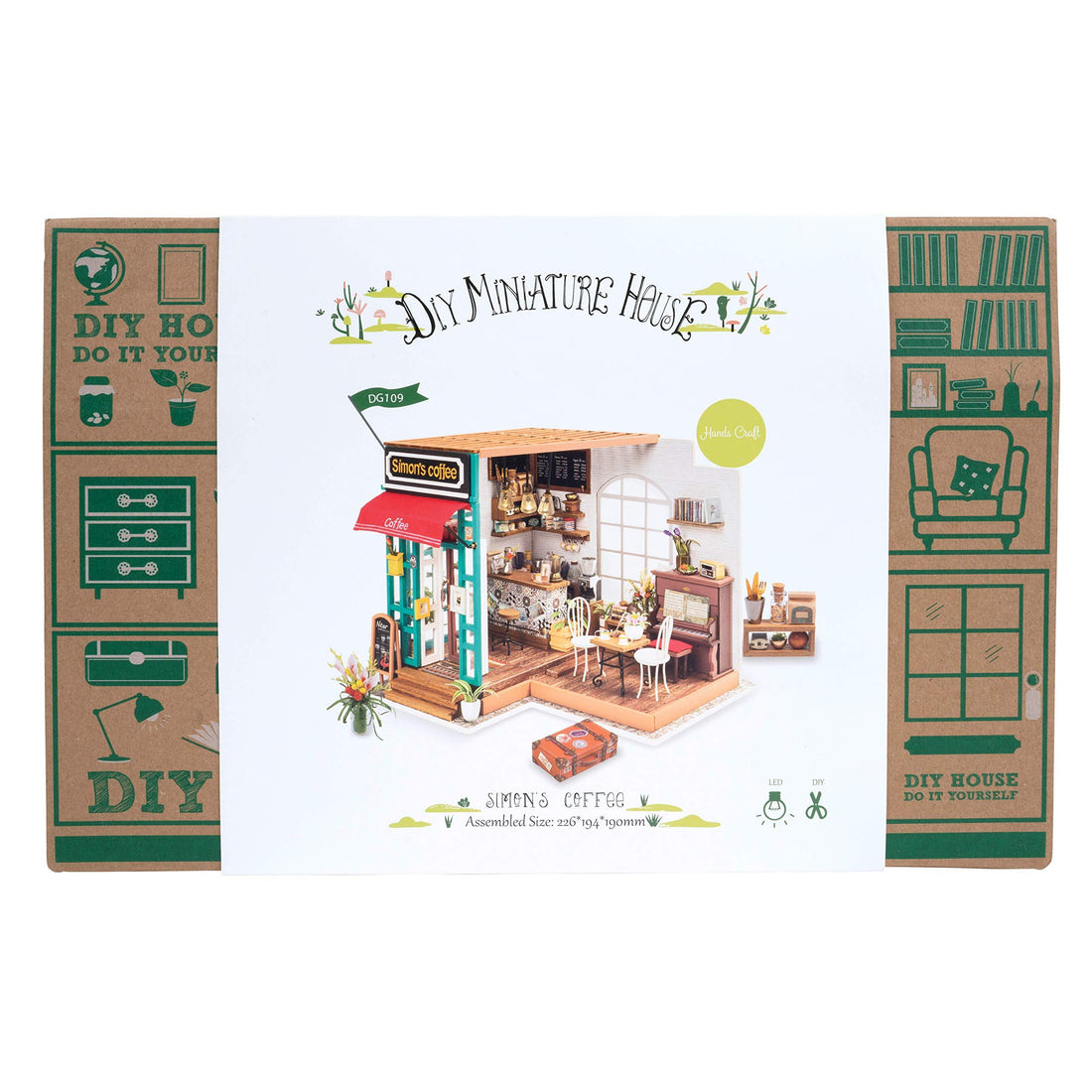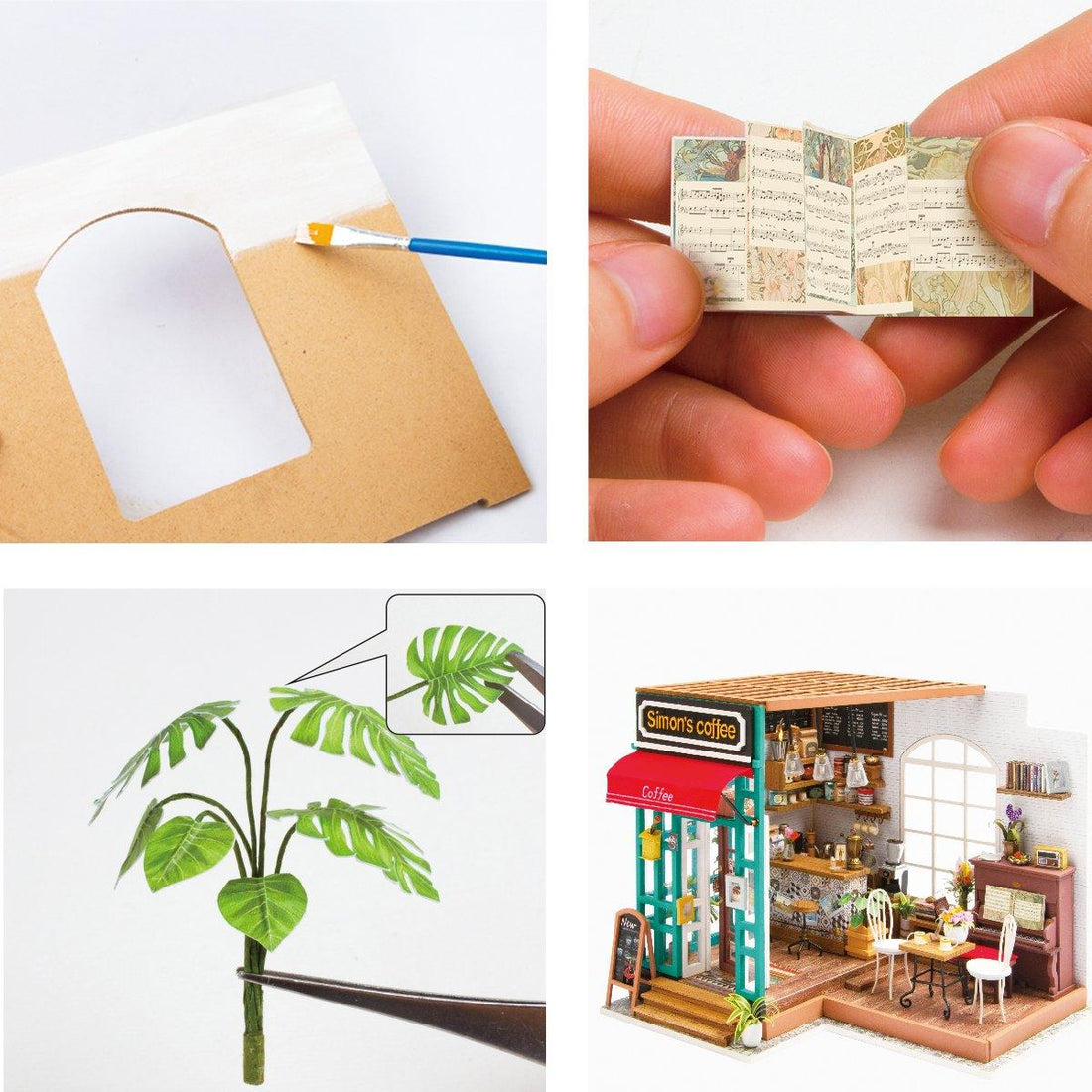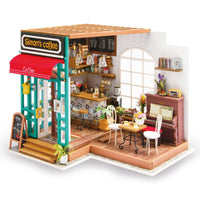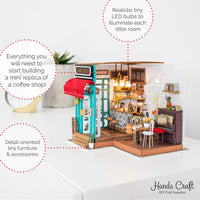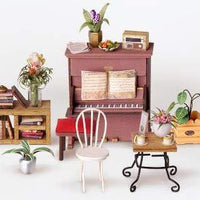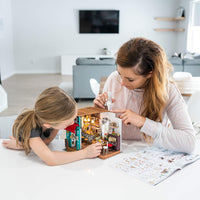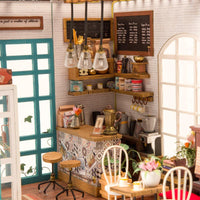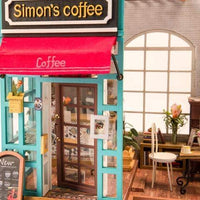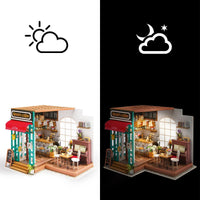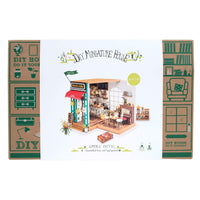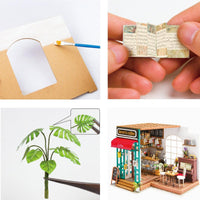 3D Miniature Simon's Coffee Shop
THE PERFECT HOBBY: Whether this is your first 3D dollhouse miniature kit or you are looking to expand your already existing craft collection, youve come to the right place. This tiny dollhouse study room will keep you busy as you design and create the perfect little space. Kids and adults alike will enjoy our 3D wood puzzle.
MINI ROOMS: This Tiny Dollhouse kit will help you create Simon's Coffee, but this is only one of the many miniature spaces that we have available. We also have Cathy's Flowers, Millers Garden, Jasons Kitchen, Sam's Study, and many other fascinating dollhouse rooms with open walls. Great for men, women, boys, and girls, this quiet activity is perfect for the entire family (ages 14 ).
REAL LED LIGHTS: To make our rooms look as realistic as possible, we include light fixtures with tiny LED bulbs to illuminate each little room. This vibrant and cozy lighting will add the finishing touch to your room, table, shelf, or showcase. Comes with an instruction book with illustrations to give you an idea of the possibilities. Battery Included.
TINY FURNITURE
SIMON'S COFFEE: This small house was specifically made with your enjoyment in mind, not your dolls. This kit has everything in it that you will need to start building a mini coffee house with open walls. It is focused on coffee/cafe.
DG109-1 It's time to create your own stunning coffee house
Are you a fan of detailed miniature hobby crafts? Or are you in search for the
perfect miniature house DIY project? Well, the DIY 3D Wooden Puzzle Miniature
House: Simon's Coffee by Hands Craft is your excellent choice. It gives you a
unique opportunity to create your first coffee house project with ease. Hands
Craft ensured all the details you need to make an amazing décor and craft
piece – you just need to add your own creative flair. Simon's Coffee House
Simon's Coffee House is inspired by all those cute and quaint coffee houses
you see in movies. Immensely detailed and impressively designed, the end
result is a gorgeous coffee house that you may also use as an exquisite décor
piece. Everything you need is here This Hands Craft dollhouse kit comes with
wood, wires, threads, fabric, LED lights and instruction book – everything you
need to recreate the remarkable Simon's Coffee House. Cut, shape, stick,
paint.. simply enjoy every second of the crafting process. Remember, the
result of your crafting joy is even more enjoyable miniature dollhouse!
Recreate the Simon's Coffee House and add warmness and personality in your
home. Easy to Follow Step by Step Color Instruction Book with detailed photos
Highly easy to follow instruction booklet with photos is included to help you
each step of the way to build the beautiful study, library, bookstore. Décor
art craft that adds personality We know you'll love every second of the
crafting process. Besides cutting, sticking and shaping, you can add your own
creative vision on each little part or flower. Paint the pre-assembled items
in your own color tone & craft something unique! Also, use the LED lights and
make your dollhouse shine at night. It's a magical effect. Specially made for
hobbyist and DIY enthusiasts You will rarely find a more exquisite gift for
the upcoming Christmas season or for any other special occasion. The exclusive
packaging and premium quality materials, and of course the final stunning
miniature dollhouse, make it a gift to remember! You can even build it first
for your special person! Read more Great Gift Ideas This coffee shop is a
great gift to someone special. Great for teens and adults alike. Even better,
build it for that special someone or with together. It will make a memorable
gift that will be cherished forever. What's Included? Tools Included: Paint x
1Paint Brush x 1 LED Light x 1Battery for the LED Light x 1Bottle of Glue x
1Tweezers x 1 The average assembly time: 20 hrs Assembled Size: 8.89 x 7.64 x
7.48 in Extremely Detailed Work of Art! Crafting and assembling this model kit
is something you can be proud. It brings tremendous sense of accomplishment
and you can show it off to friends and family. This kit is filled with work of
art and just beautifully designed with art in mind. Read more DG102 Sam's
Study DG104 Cathy's Flower House DG105 Jason's Kitchen DG108 Miller's Garden
DG109 Simon's Coffee Recommended Age 14+ up 14+ up 14+ up 14+ up 14+ up
Assembly Size 8.86 x 7.28 x 7.48 in 7.68 x 6.89 x 6.89 in 7.48 x 6.49 x 7.36
in 7.68 x 7.20 x 8.27 in 8.89 x 7.64 x 7.48 in