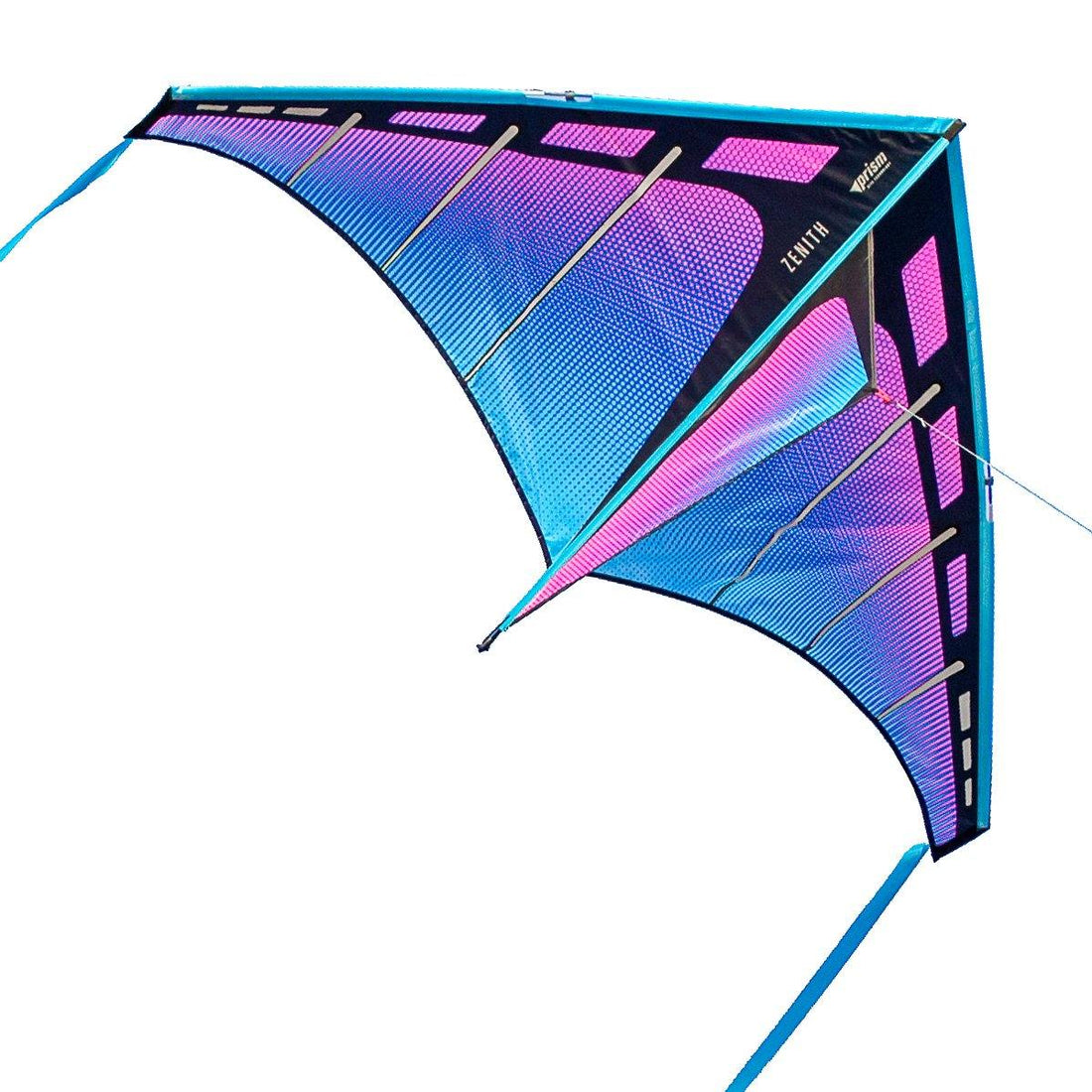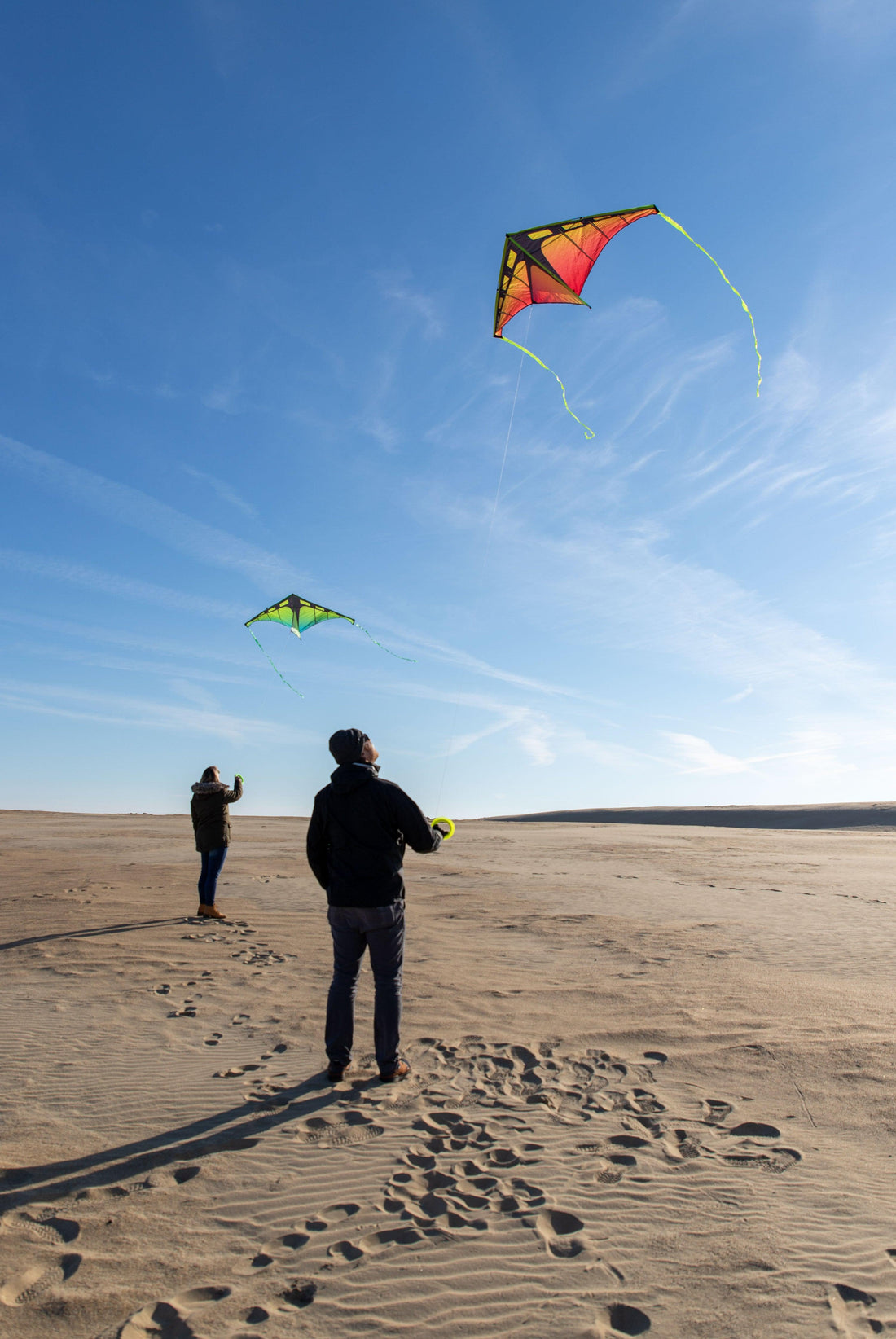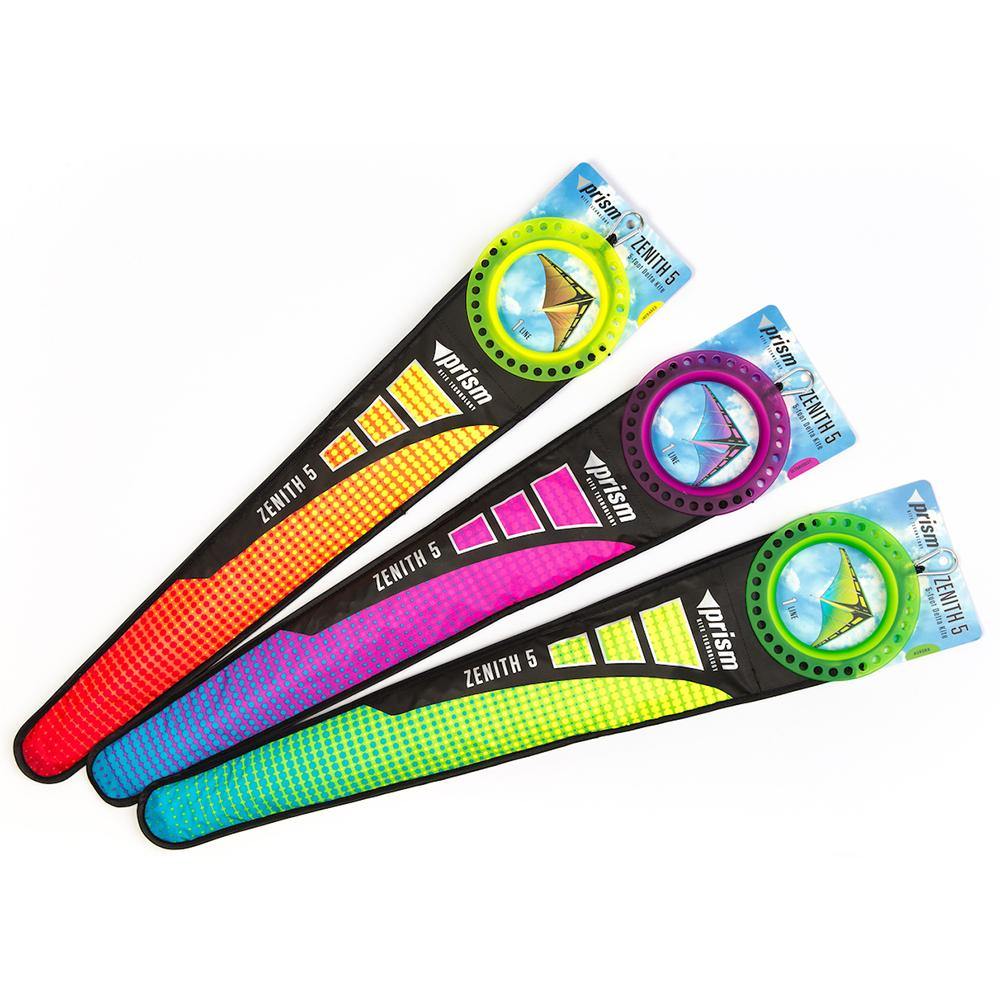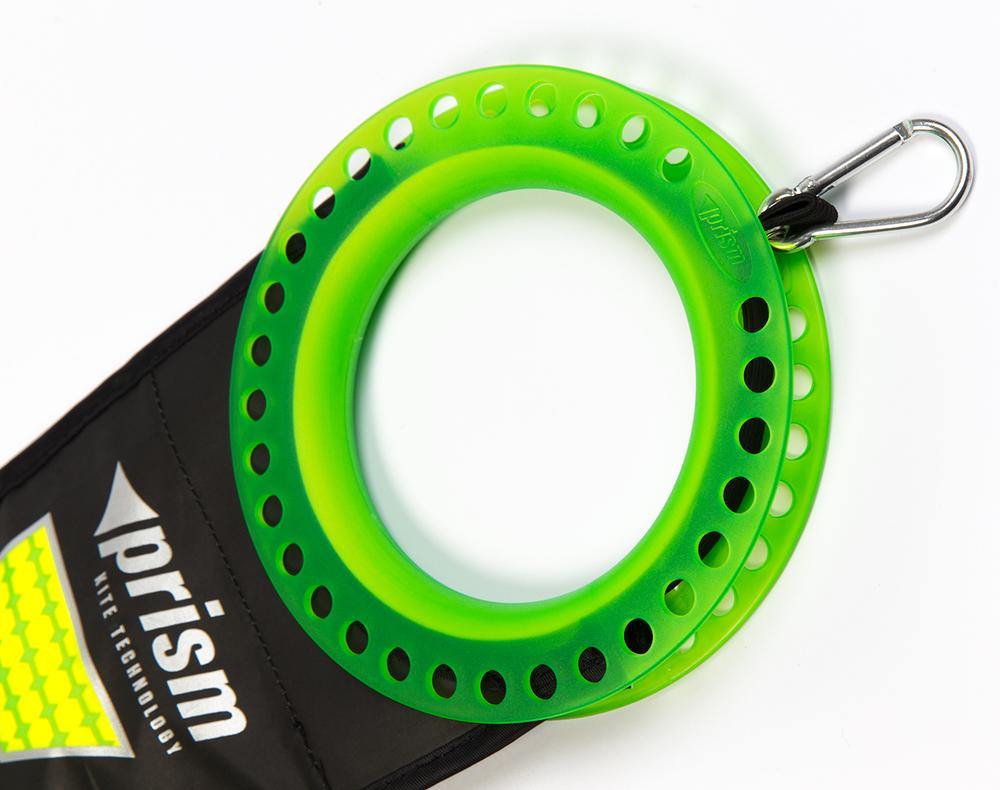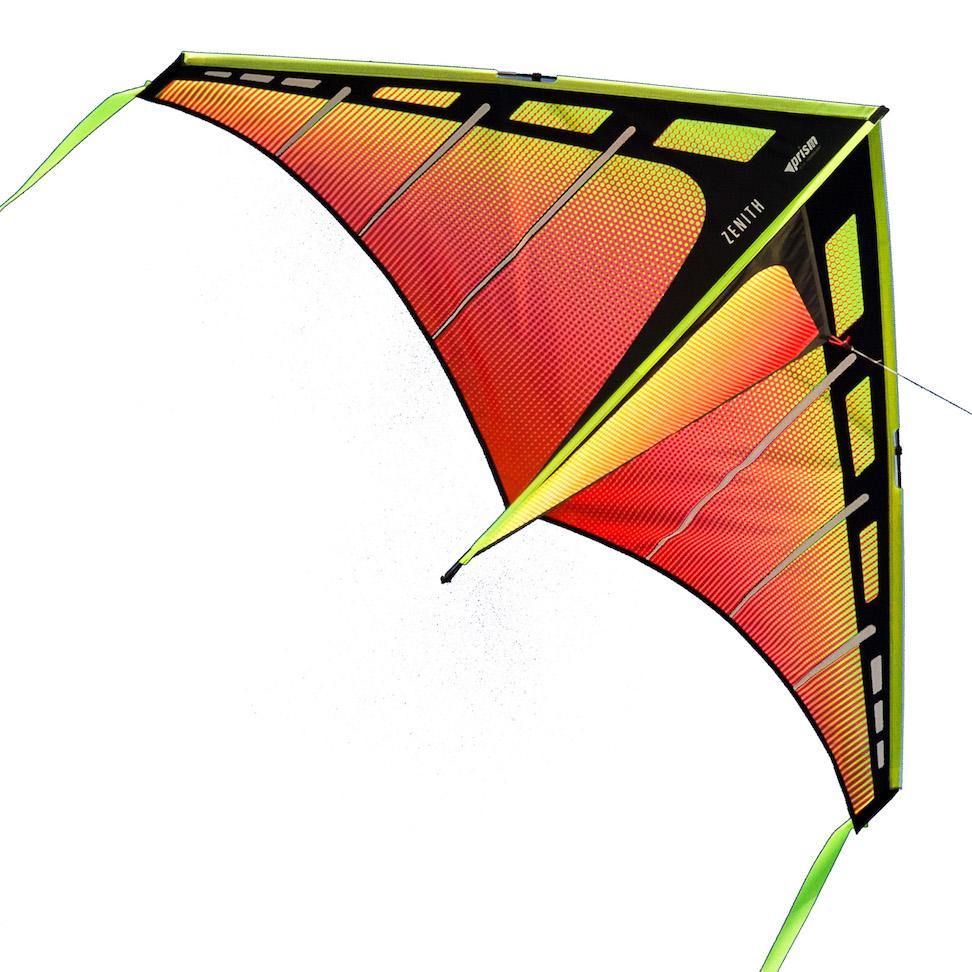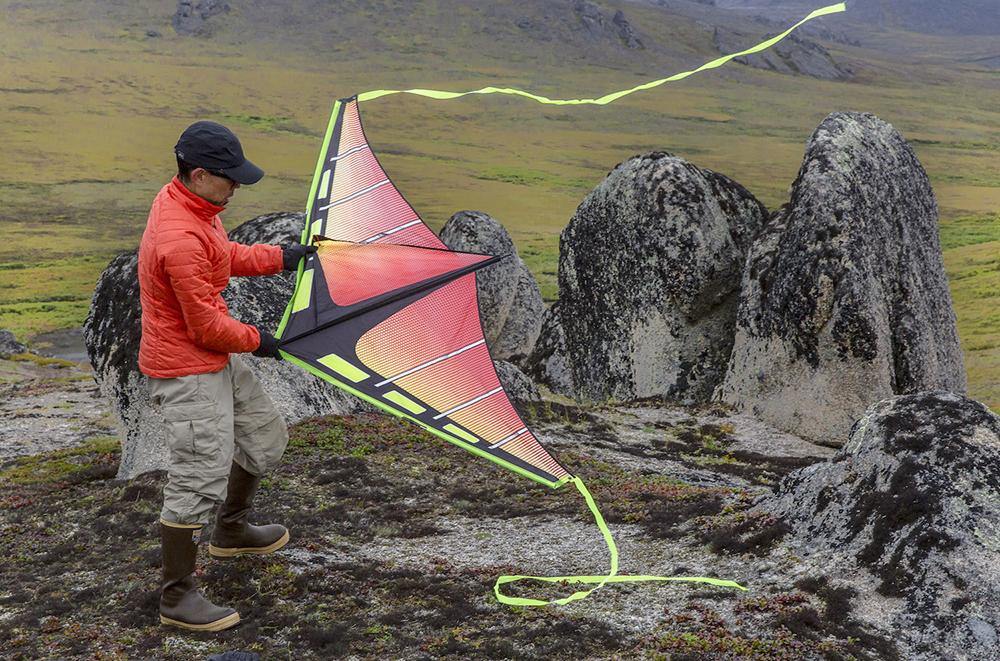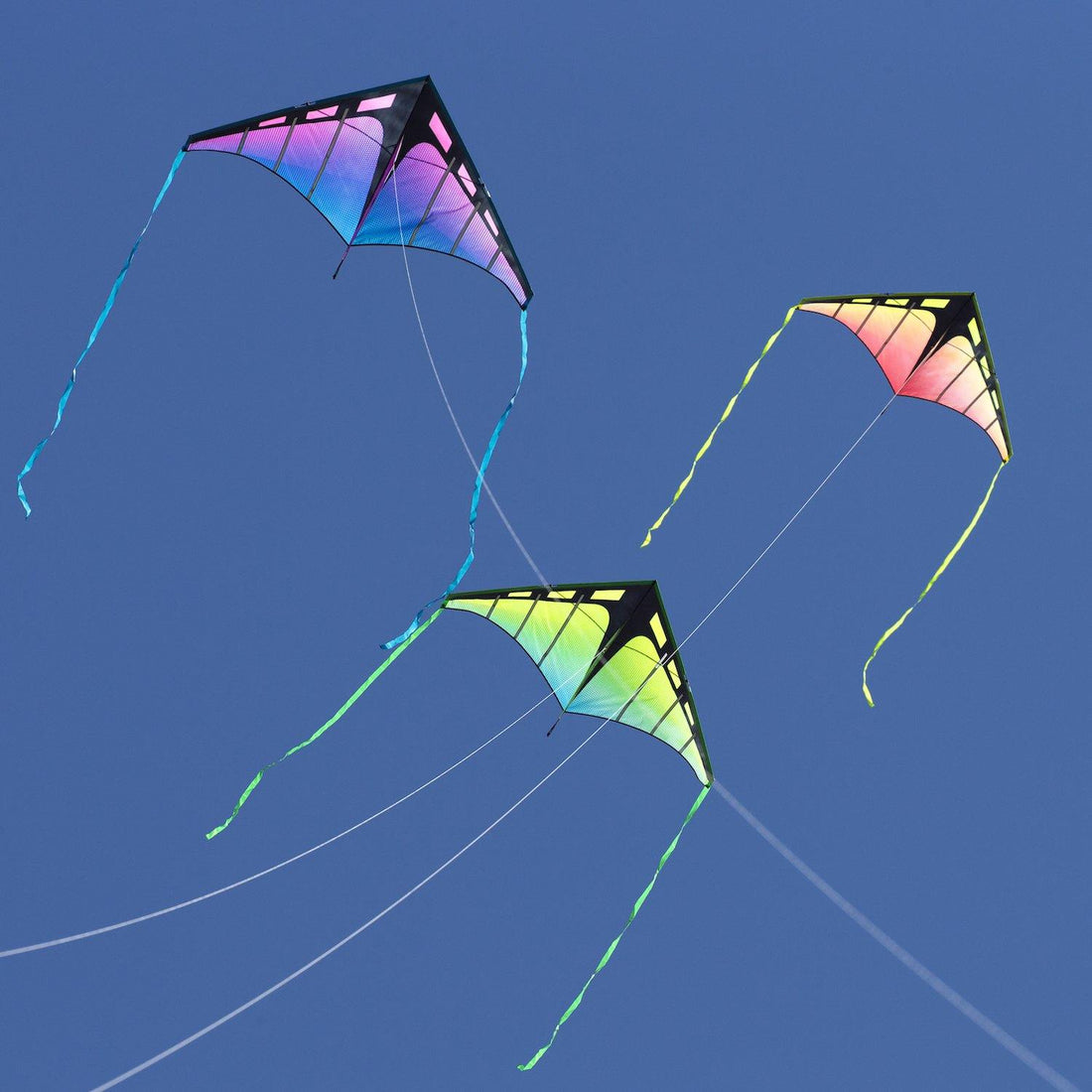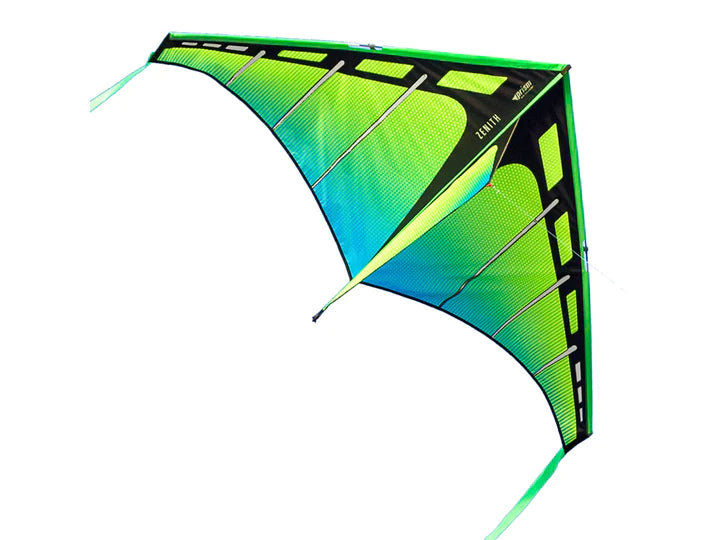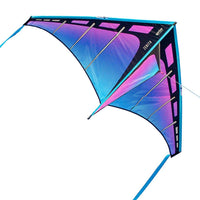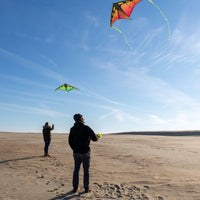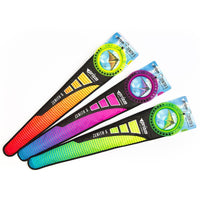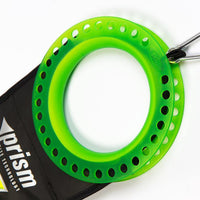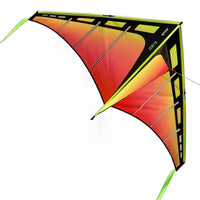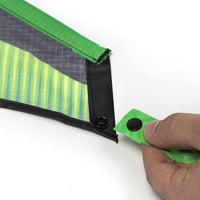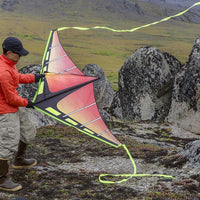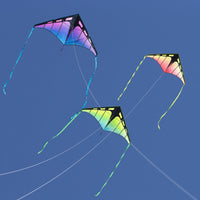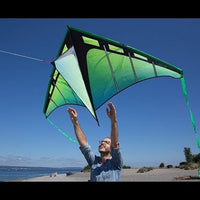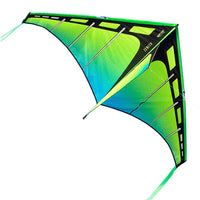 The next generation of Prism's best-selling & high-flying 5 foot single-line delta, with a fresh new look and a re-engineered wing for extra stability on those days when the wind is gusty or turbulent.
The Zenith 5 folds down to 21" so you can take it anywhere, with snap-on tails that will break free if you ever get them tangled in a tree.
Bungees inside the frame make it a cinch to assemble & rods snap into place like tent poles with no separate parts to lose in the grass. Prism quality and attention to detail throughout, with an easy-to-use hoop winder and quality braided line.
Size In-Flight: 64 Inches
Size Packed: 21 Inches
Wind Rating: 5-25mph (Leaves just starting to rustle up to larger tree branches starting to sway)
What's included inside? Number 1: The kite itself. Next you'll find 200ft of 50lb braided kite line and a hoop winder for easy use. Last is a perfectly sized bag to store the Zenith for those days the wind just isn't cooperating.
This kite loves to fly!
Easy up and down. It is a natural
Awesome!
Best kite I've ever owned! Quality is top notch. Will definitely recommend these kites to others!
Ferris
Kite was good quality but over priced.
Beautiful kite to fly!
This kite was easy to fly and maxed out the 200 feet of line easily. It looks beautiful in the sky.