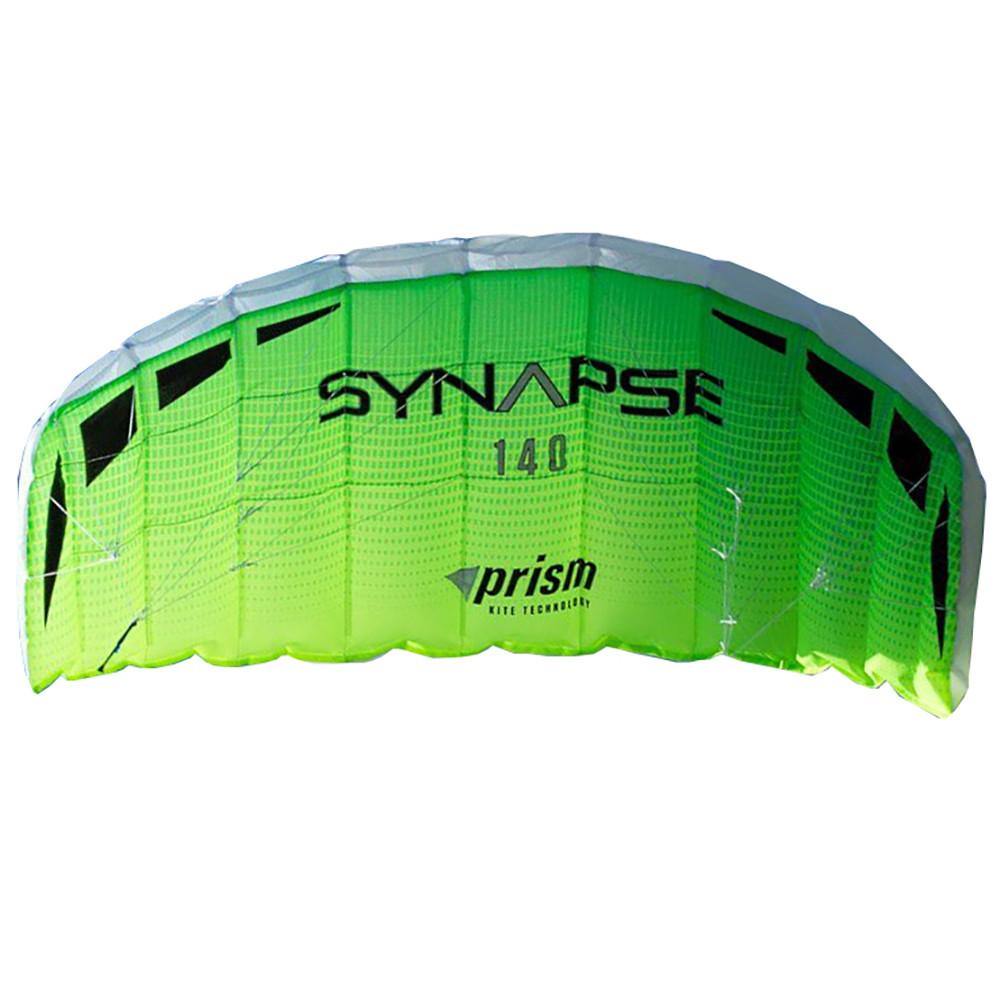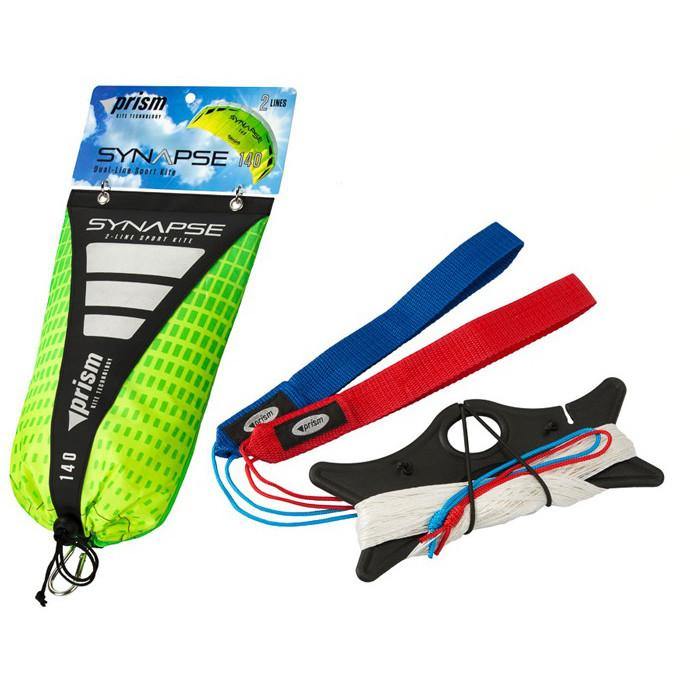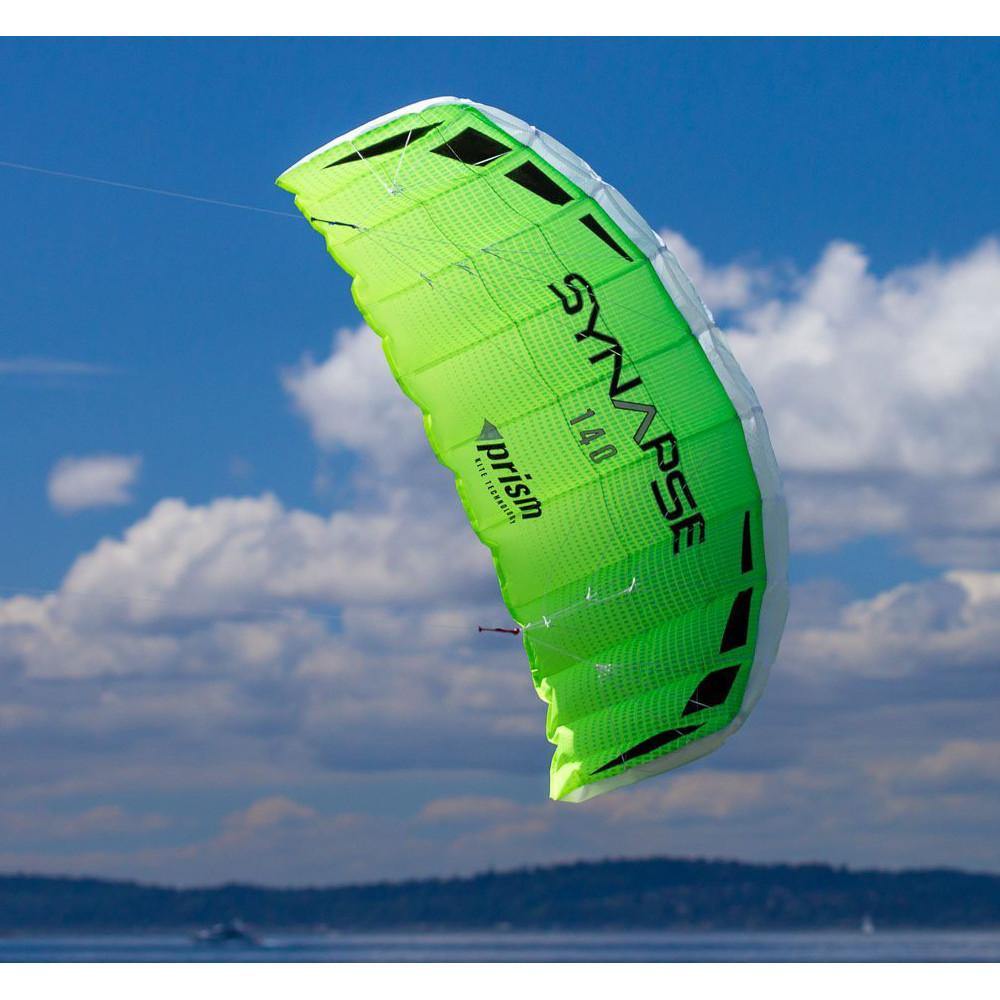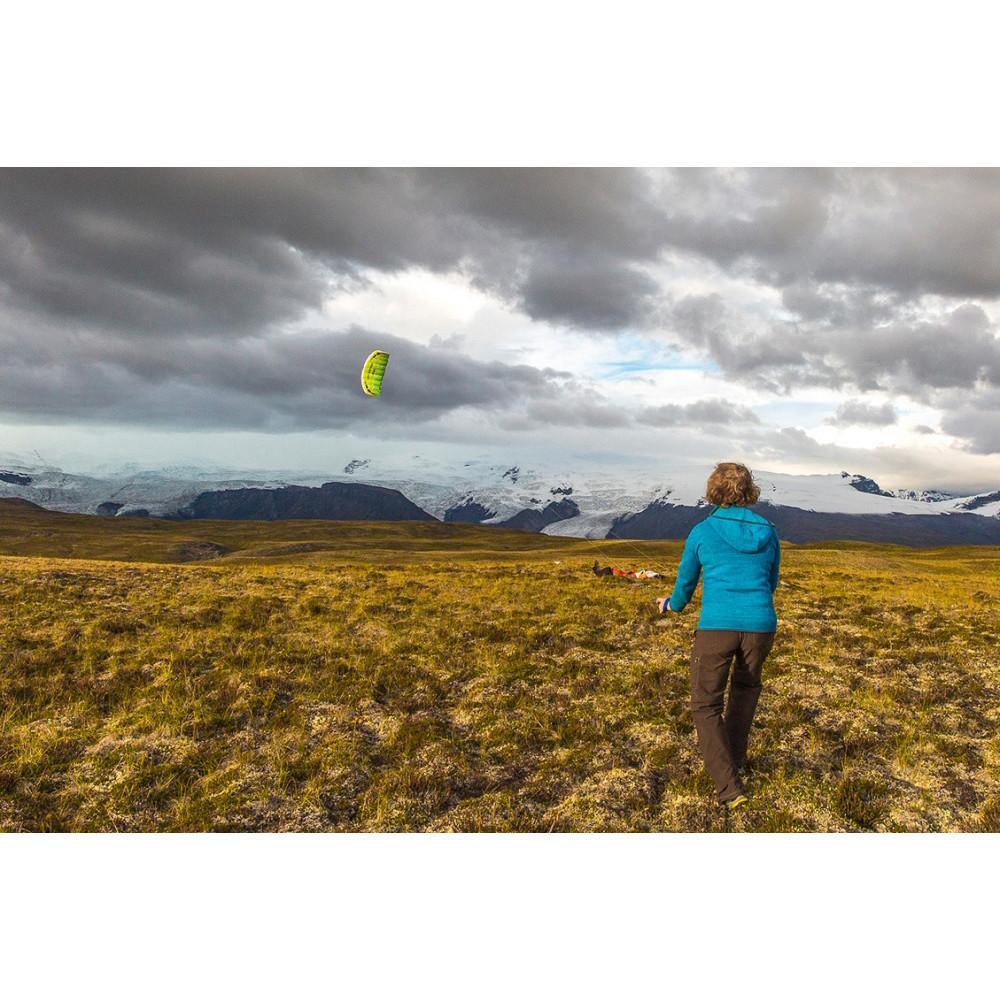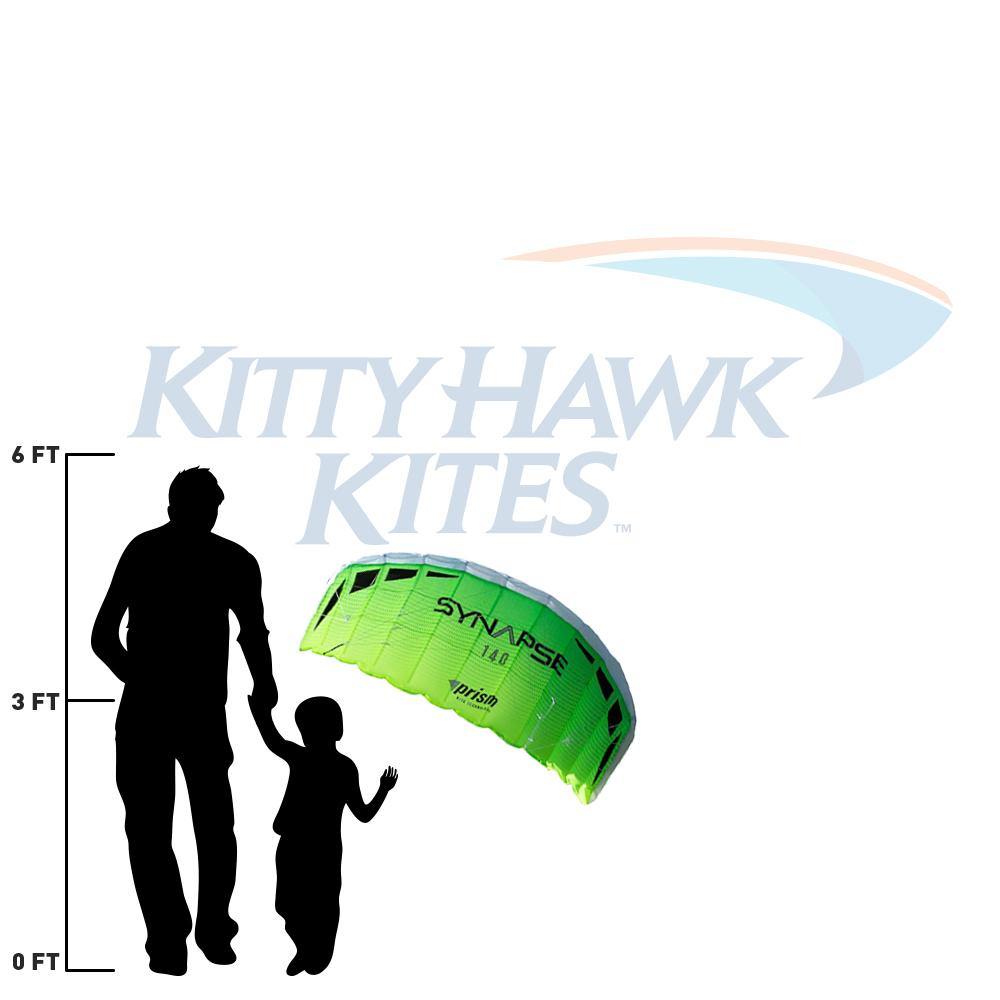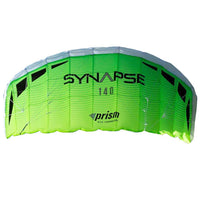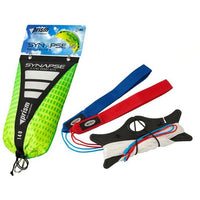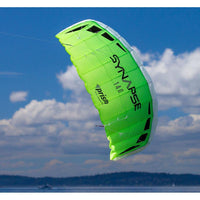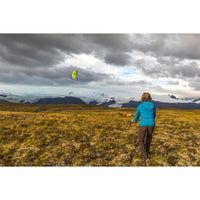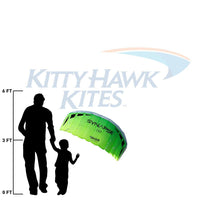 Prism - Synapse 140 Dual Line Stunt Foil Kite
Guaranteed to thrill, the Synapse sport kite series is all about speed and agility. Perfect for beginners, the Synapse comes ready to fly and stuffs into a compact pouch to take with you anywhere. Their high-aspect wings steer like sports cars with fingertip accuracy but they're stable and forgiving for new pilots. The all–fabric design means no frame parts to damage and no assembly required. Comes in three available sizes (sold separately) — the bigger you get, the more you'll feel the energy of the wind. Complete with flying lines and wrist straps.

Features:
Speed and agility with dual-line control
Self-inflating parafoil design means no parts to lose and no assembly required
Ready to fly with lines, wrist straps and compact pouch for travel
Flies in a wide wind range

Specs:
Skill Level: Beginner–Intermediate
Wing Span: 55"
Wind Range: 6–25 mph
Speed: Fast
Pull: Medium
Sail Material: Ripstop Polyester
Flying Lines: 60' x 80lb Polyester
We love this kite!
We have had some cheapy kites over the years, so, for our Father's day weekend at the coast I bought this kite. Wow! What a difference! The quality is amazing. We weren't worried about it breaking because there are no poles. It was so much fun and it wrapped up so nice and lightweight. An easy 5 star review. We love this kite and can't wait to go back to the coast.
Great Kite
I bought this kite for my 9yr old son. We just went to the beach and tried it out for the 1st time and it was awesome! It didn't take him long at all to learn how to fly out and start doing loops and dives. 10/10 totally recommend this kite.
Nice Kite
This was my first foil kite, and it was a lot of fun. It took a little bit of adjusting on my part, but once I figured out how to fly in the edges of the wind window with it, and once I started making mostly punch turns, it became more and more fun. I even got my 10 year old son flying it, and after only about 15 minutes, he was able to do some nice power dives and low passes.
Broken
The kite had loose strings and crashed constantly. Was a very frustrating day and landed in the corner tangled.
Crap Luck
Unfortunately I didn't even have the opportunity to ever get to see the kite I purchased, much less fly it. It was stolen from me before I ever laid my eyes on it. Talk about crap luck. Just to add the icing to the cake, this happened the day before my birthday.