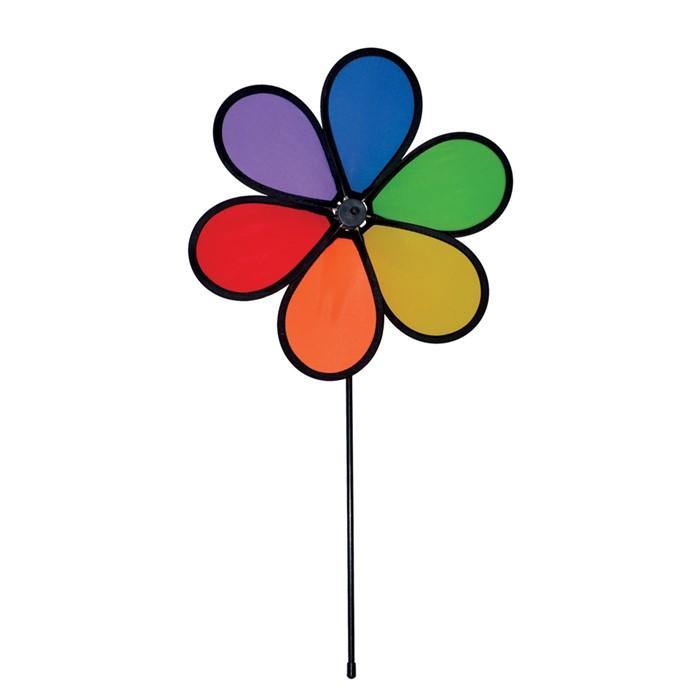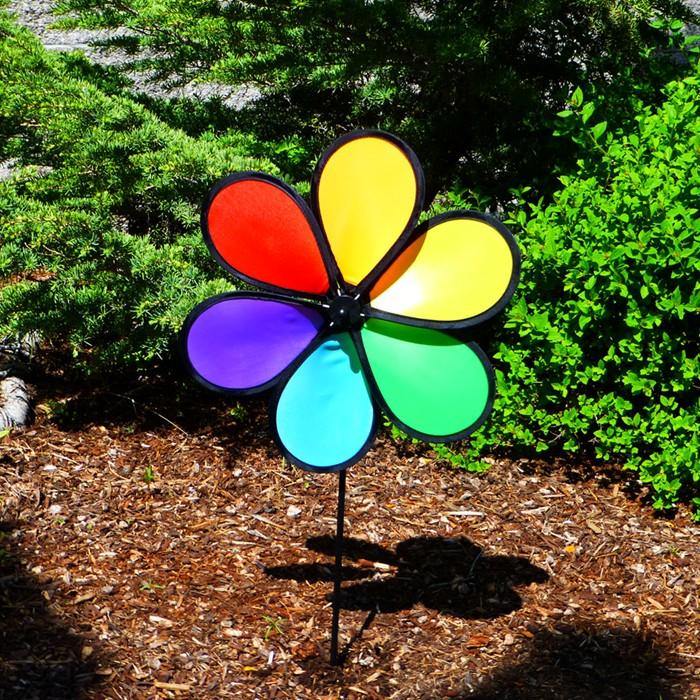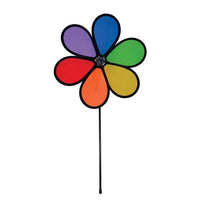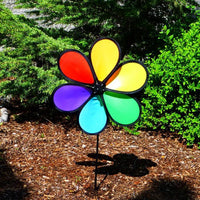 Small Rainbow Dazy Spinner
The 12" Rainbow Dazy Spinners have 6 petals in a rainbow of colors. They are designed to spin effortlessly in the breeze. A perfect size to be hand held for fun on the go!
Features
Weather and fade resistant fabric Fiberglass frames maintain shape and provide durability
12" diameter flower wheel
Solid rainbow colored petals
Ships flat - easy to assemble
17" fiberglass pole
Assembly note: For use in high winds we recommend using a high strength glue to secure end cap - glue not included
Rainbow wind spinners
Your rainbow spinners are great. They are well made, hold up well in the wind, and look fantastic. I intend to buy more in the Spring!!
Wonderful spot of color for your patio
This little spinner makes a wonderful spot of changing color for your patio or deck. It also helps to keep the squirrels from digging out nearby plants. (As long as the wind is blowing!)
Lovely little spinner
I purchased my first small rainbow daisy wind spinner from Kitty Hawk Kites over 10 years ago. I have several of these little daisy spinners adding an element of joy and whimsy at the edges of my flower gardens. (They also deter the chickens when they are free-ranging!) I have given several of these as little gifts as well, and they are always a big hit! They survive high winds and lots of crazy Pennsylvania weather. We bring them inside in the winter, because I enjoy them too much for them to be harmed.