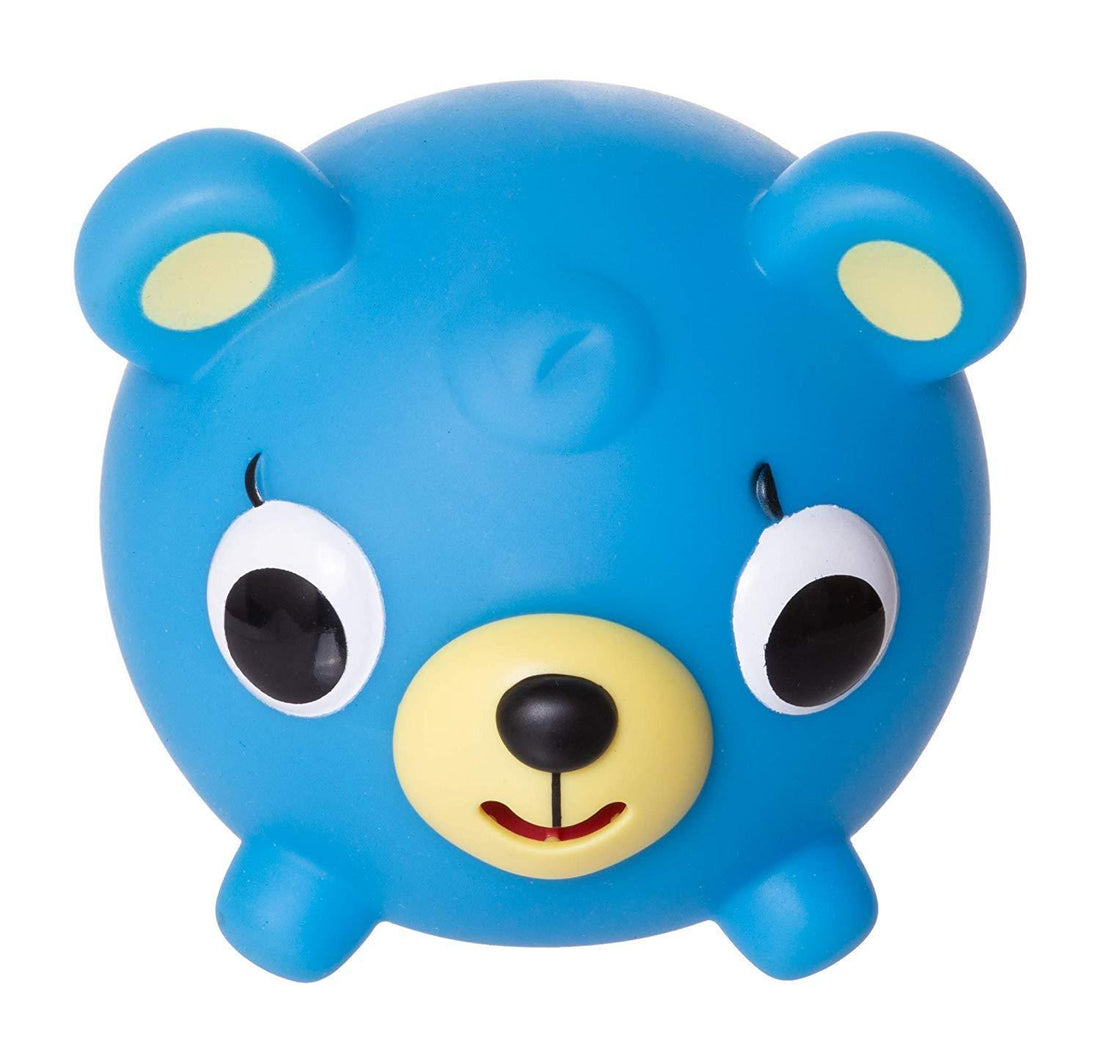 Squeeze me, toss me, watch me stick my tongue out, listen to me jibber jabber - I will make you smile!
Jibber Jabber: Rapid and excited speech that is difficult to understand (but they can understand you!))
Size of Neon Blue Bear is approx. 4.5" x 4.5" - great stress reliever!
BPA, Lead, and Phthalate Free; Conforms to the Safety Requirements of ASTM F963
For ages 18 months old and up
The Neon Blue Jabber Ball Bear is a bright, fun friend that will entertain you
and everyone around. These fun-loving Jabber Balls from Sankyo Toys are
jibber-jabbering all over town! Squeeze them, toss them, and collect them.
This cute, babbling animal will make you laugh and give you hours of fun! Just
squeeze and it will stick its tongue out and make fun babbling sounds. BPA,
Lead, and Phthalate Free. Conforms to the Safety Requirements of ASTM F963.
For ages 18 months old and up.